Meet The Maker – Brass Bee
After struggling to find the perfect door knocker, Jamie and Victoria Reid decided to design their own
We caught up with Jamie to find out more about the couple's Northumberland-based homeware business, Brass Bee, which is creating quite the buzz.
Tell us a little about yourselves.
We are a family-run business with myself and my wife, Victoria. I'm originally from Manchester and Victoria is from Amble – we met 11 years ago and have two children and have settled in beautiful Northumberland. I spent 12 years in the Royal Air Force and loved every minute of it, but I always wanted to create my own path by running my own company. So in October 2020, I decided to take the big step to leave the forces and concentrate on Brass Bee full time. Victoria worked for a kitchen designer – but left in March last year to concentrate on Brass Bee.
Where did the inspiration for Brass Bee come from?
One evening, Victoria and I were looking for door knockers and simply couldn't find one that met our expectations. That's when I realised there was a gap in the market and we could capitalise on it. The product we went with seemed to fit perfectly with my Manchester roots, and bees were becoming ever more popular within home interiors. We put pen to paper and designed a bumble bee door knocker that was unique, quirky and modern – it proved so popular that we then created the design in more finishes so our customers could find the perfect door knocker for their front doors. Soon it was apparent that we needed to employ staff to package and dispatch the items – so we took the big leap of handing this part of the business to our logistics team, who work tirelessly to get our items delivered.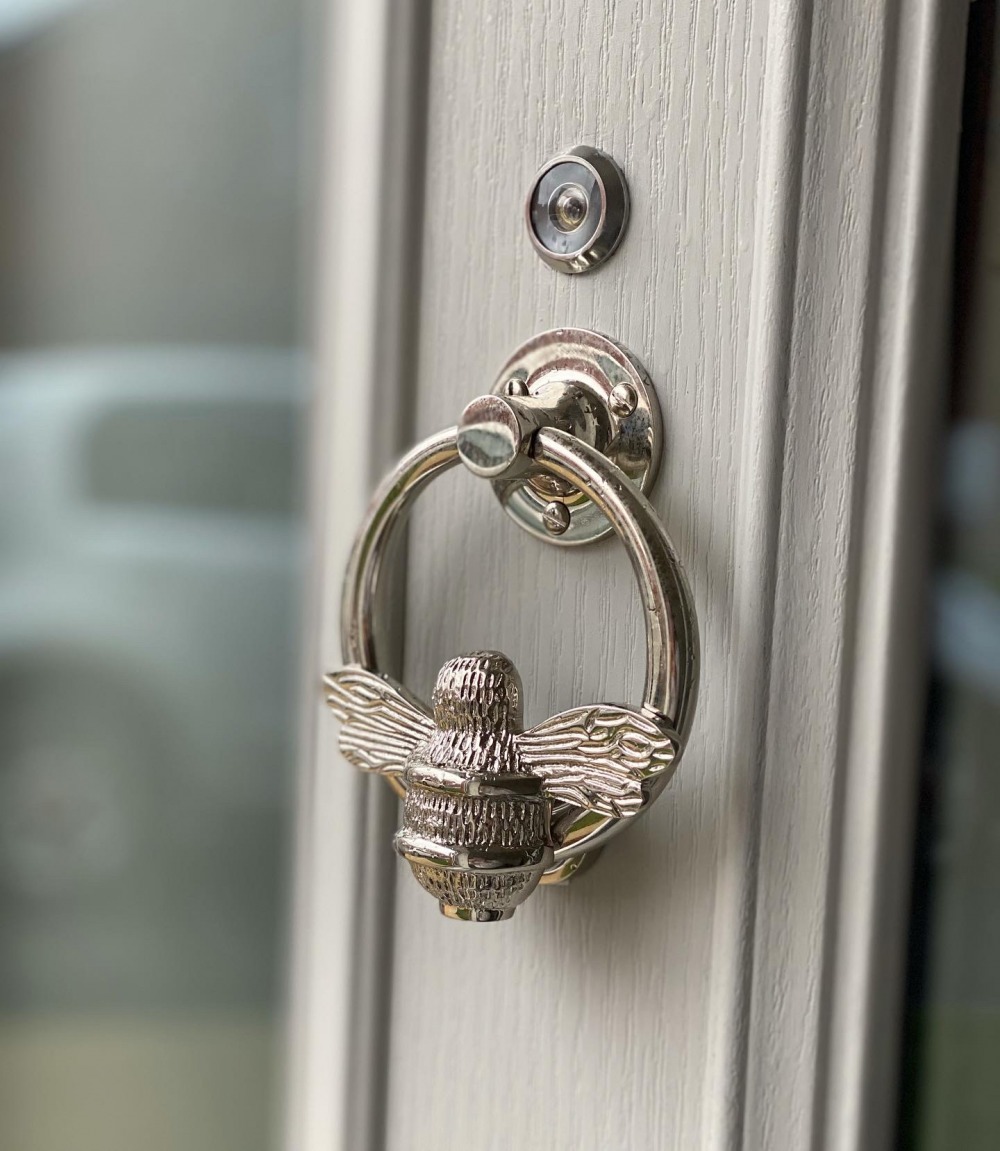 Tell us about the creative process.
The ideas come from myself and Victoria and they all begin with a sketch. Victoria's background in design has had a huge influence on the growth of Brass Bee, and she's developed some amazing products. We add unique finishing touches to the products to make sure they stand out – engraving our Brass Bee logo onto door knockers to give it a personal touch and then packaging the products with their own velvet bag and box. We now have over 250 stockists worldwide – so I spend my days working alongside them to ensure they are receiving the best customer service and products from us.
What does your typical day look like?
We have very different roles within the business but work extremely well as a team. Victoria began our Instagram account around 18 months ago, which now has more than 31,000 followers and is a huge part of our business – it gives Victoria the ability to interact with our customers on a more personal level which is something we pride ourselves on. She also deals with all customer queries and spends every day thinking of new ideas and products to develop. I spend my days (and nights in most cases) working on web design and ensuring that the products we've designed are produced to a very high standard.
How does Northumberland inspire your designs?
Living in the Northumberland countryside, we appreciate how bees play such an important role. We have quite a few stockists based in towns across the county and the feedback from them is that our bee door knocker range is always a best seller. Living in Northumberland also gave us the idea of creating a hare door knocker – but we spend a lot of our time interacting with people, trying to gauge what products they would like us to create.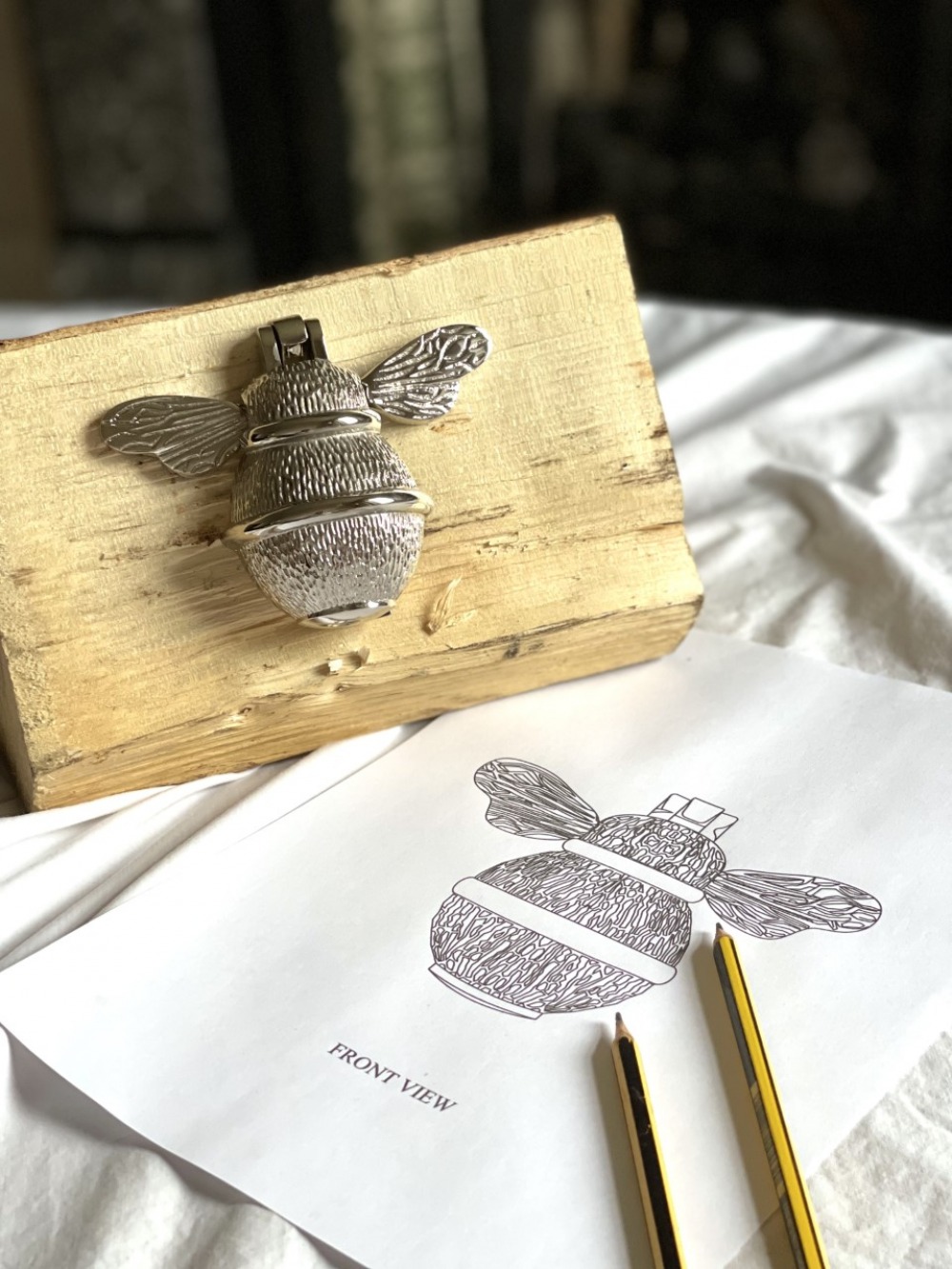 For every order you receive you plant a tree – how did this come about?
We decided we wanted to give something back to the environment and did some research on how we can make this possible. We came across a great company online, which is linked up to our Brass Bee website, and with every order placed they automatically charge us to plant a tree. We now have more than 1,400 trees planted in the Madagascan rainforest – they can be viewed on our website, showing the exact coordinates of every seed that's been planted.
What's the best thing about what you do?
We both love the fact that we have reinvented how people see door knockers – back in 2019, when Brass Bee was first imagined, the door knocker industry seemed dull and old fashioned. Our goal has been, and still is, to create door knockers that are different from the rest – modern and unique. Our Instagram followers play a huge part in the success of our business with their personal suggestions and recommendations. We feel very humble that we have such a great following and owe so much to the public.