Meet the Northumbrian Butchers Making Christmas Magical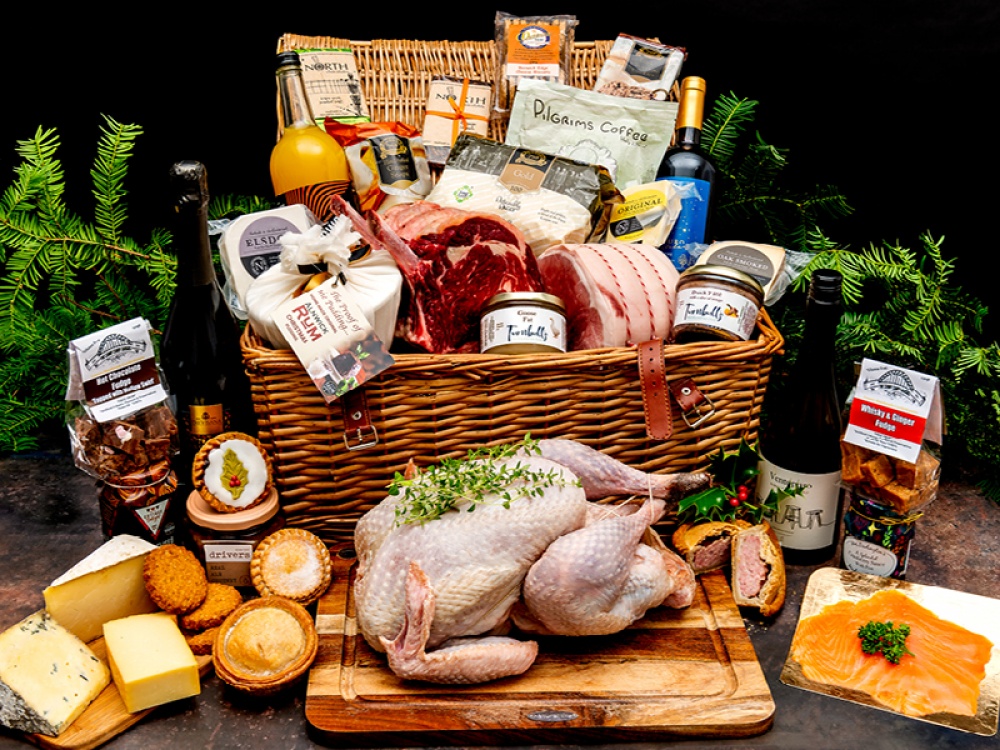 Partnership
Turnbull's in Alnwick has been making Christmas merry for more than 140 years and their Northumbrian Food Hall is the perfect destination to do all your festive food shopping
We find out more about how the passionate and skilled team of butchers are on hand to help you make the most of your festive feast.
At Turnbull's Northumbrian Food Hall you can find everything you need to prepare an entirely local feast this Christmas, from the best local meats at the butchers' counter to a full delicatessen stocking everything from cheese and olives to jams and preserves, as well as fresh fruit and vegetables, biscuits, sauces, puddings and cakes.
They also create a range of Christmas hampers to make things just that little bit easier. Their Vintage 1880 Hamper is the ultimate festive feast, including herb fed bronze, British white and boneless turkey crown, Northumbrian beef topside and boned gammon joint, alongside Turnbull's dry cure bacon, streaky bacon, pork chipolatas, pork sausage meat and pork, apple and apricot stuffing. Plus, you'll find individual pork pies, a jar of cranberry sauce and a jar of caramelised onion chutney, perfect for Boxing Day leftovers!
Looking for alternatives to the traditional turkey feast this Christmas? Turnbull's have you covered. Although the tradition of turkey dates back hundreds of years, in recent years we have seen a shift away from the bird as the centrepiece of the holiday feast.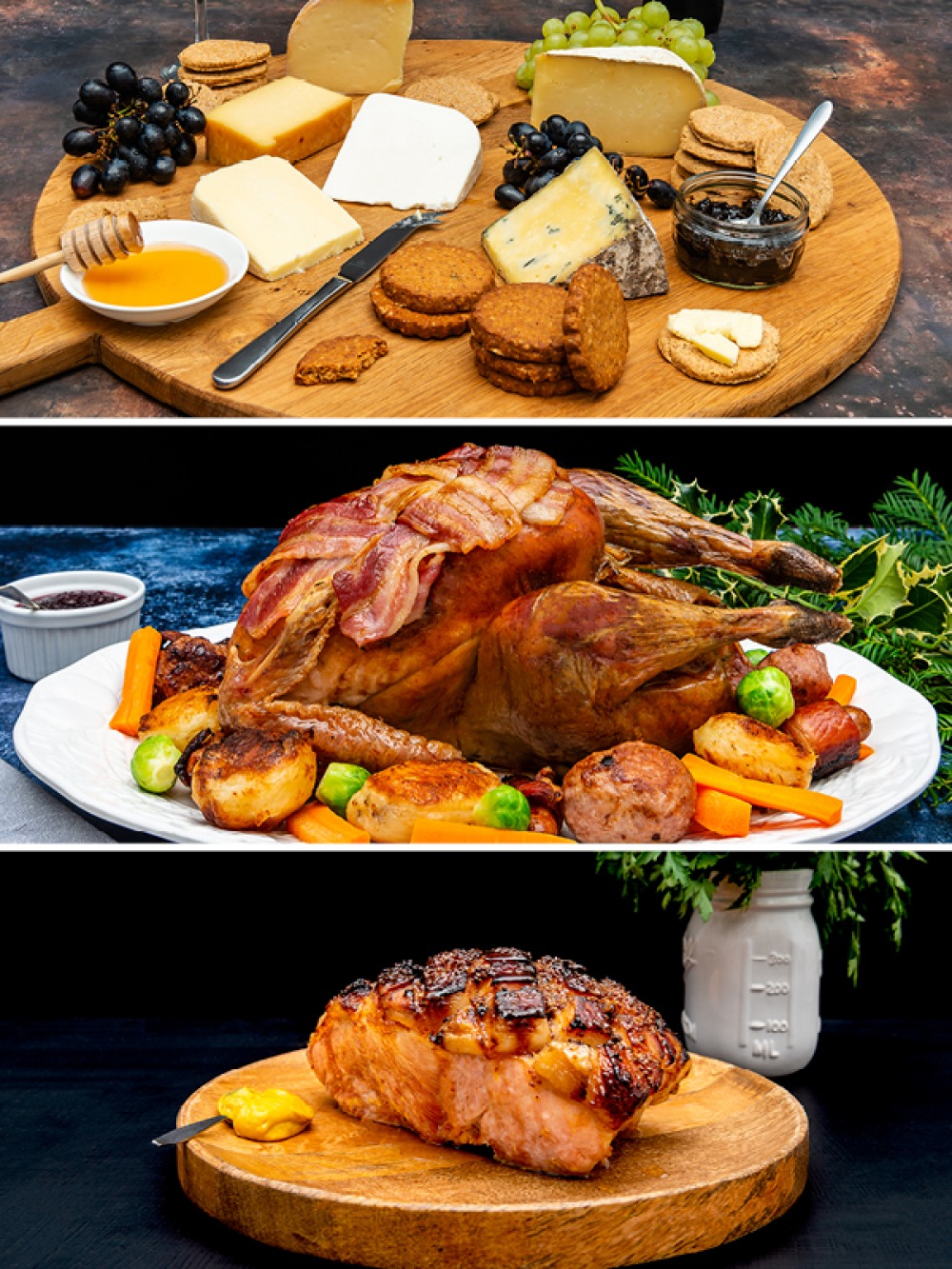 From beef Wellington to pheasant and gammon, here's some of what Turnbull's can offer.
Rib of Beef
Arguably the king of roast meats, beef absolutely had to go on this list. It's extremely versatile, high in iron, locally- and sustainably-produced and can be done on a budget depending on the cut.
A great alternative to turkey at Christmas would be to go for a nice rib of Northumbrian beef on the bone, as it's ideal for those cooking for two and it can also be upscaled for those cooking for larger gatherings.
Like turkey, beef will be great for a late evening cold meat sandwich – a traditional Christmas night snack in any household. Wash it down with a good quality bottle of red wine and you can't go wrong!
Beef Wellington
A firm favourite for either an alternative Christmas or Boxing Day dinner, Turnbull's take one and a half pounds of prime fillet mignon, cover it in caramelised onions, mushrooms and their homemade pâté, then wrap it all up in puff pastry ready for the oven.
Pheasant
Game birds are good for you, ethically-produced and truly seasonal. They're also superbly versatile and rich in flavour. Why not check out Turnbull's roasted game birds with mustard fruits, pancetta and porcini stuffing?
Lamb
Lamb is a fantastic holiday meat as it has a tonne of flavour and can be prepared in several ways. You can choose more conventional tastes like rosemary and garlic or experiment with a little spice.
Pork
If you're already planning on having pigs in blankets, why not go for the whole hog? Pork is a great centrepiece that doesn't break the bank and has the added benefit of delicious crackling. Turnbull's have created a delicious stuffed loin of pork made with their tasty apple and apricot stuffing, taking all the hard work off your hands.
Gammon
Gammon is another festive favourite in most households, especial ham cooked in an orange glaze or roasted with local honey – plus it's a real treat that will keep you going well past Boxing Day!
Meet the Team
Meet the expert butchers who are on hand to help you choose the perfect centrepiece for your Christmas feast.
Butcher Dan, 6th generation family butcher
Dan's job is to ensure all the centrepieces are the best of the best and he expertly selects and cuts all of the gammon, beef and turkey crowns.
Butcher Emma
Queen of the side dishes, Emma is an expert with sprouts and pancetta, red cabbage and those all-important goose fat roasties.
Butcher Alex
His nickname is 'The Wellington' because every year, Alex makes 200 beef Wellingtons by hand, using homemade pâté and local beef fillet.
Visit Turnbull's Northumbrian Food Hall at Willowburn Retail Park, Alnwick, or head to Turnbull's Northumbrian Deli at 33–35 Market Street, Alnwick.
turnbullsfood.co.uk