Meet Anna Voyce, The Entrepreneur Behind OSSKI Home
Anna Voyce, the founder of OSSKI Home, tells us about her exclusive online homeware store, touring with the British & Irish Lions and partying with Daniel Craig.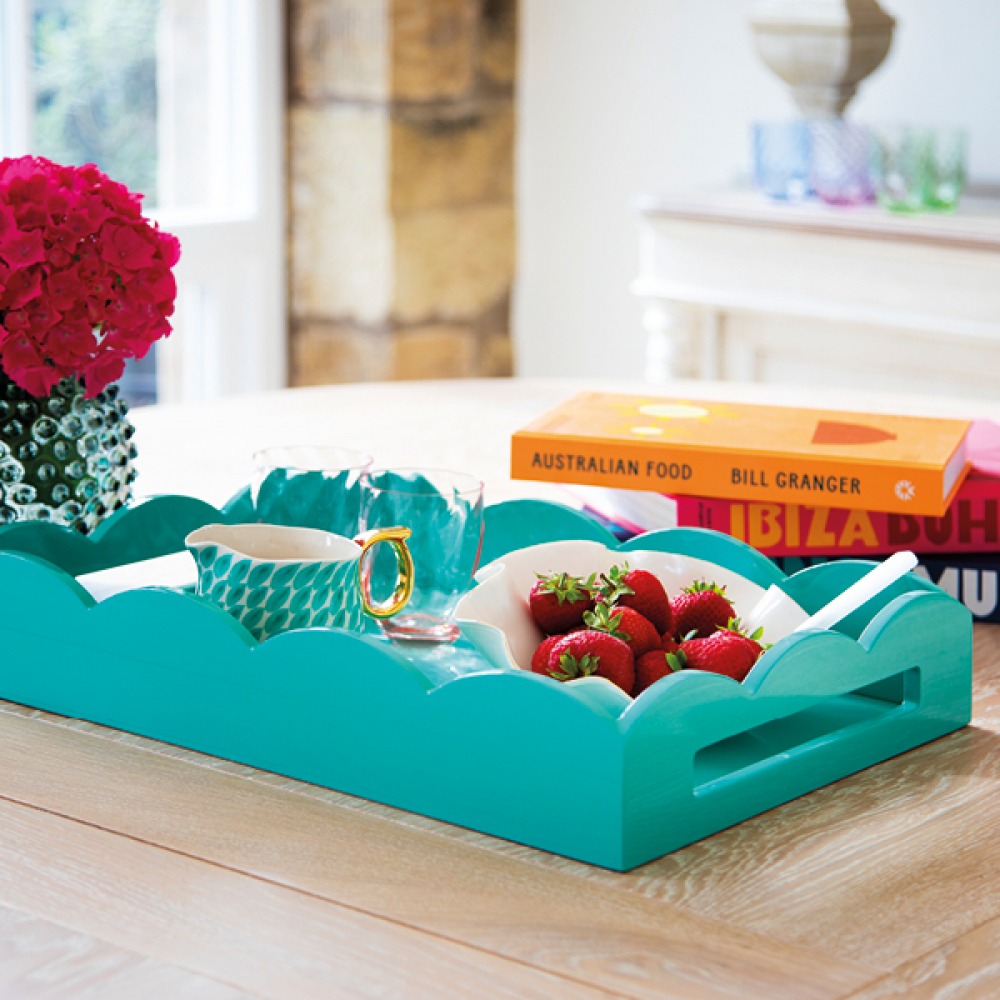 Tell us what you do.
I'm the founder of OSSKI Home, an online homeware store that I launched in August 2021 which was the beginning of new chapter of adult life for me!
What's your background?
I worked in the sports industry for 16 years, starting my career at Sky Sports in TV production and then moving to work in the sports marketing world. I was lucky to travel the world, work with amazing global brands and help deliver and experience some incredible global events. My clients were as diverse as Veuve Clicquot, Tag Heuer, Volkswagon and my main client of 12 years was the British & Irish Lions rugby team. I toured with them three times, heading up the commercial operations team, I looked after all sponsor relations, the Lions brand and oversaw all events, so the role was very diverse and hands on. The highlight was definitely celebrating the 2013 victory in Australia with Daniel Craig though!
Why did you set up OSSKI Home?
As a proud Northumbrian, when my husband and I started our family, we decided to move out of London back to the North East. My husband Tom continued to commute to London initially, but the pandemic accelerated both of us to rethink our home life/work situation. He wanted to be based in Northumberland full time and I missed the sense of purpose I got from working, and needed to stop procrastinating about my pipe dream of having a homeware store! So with a love of shopping and searching for things to fill my own home OSSKI Home was born.
How have you found launching a business from the North East?
As my business is online it means I have flexibility in terms of where I can be based from, but being in the North East has also allowed me to have a much healthier work-life balance than my previous life in London.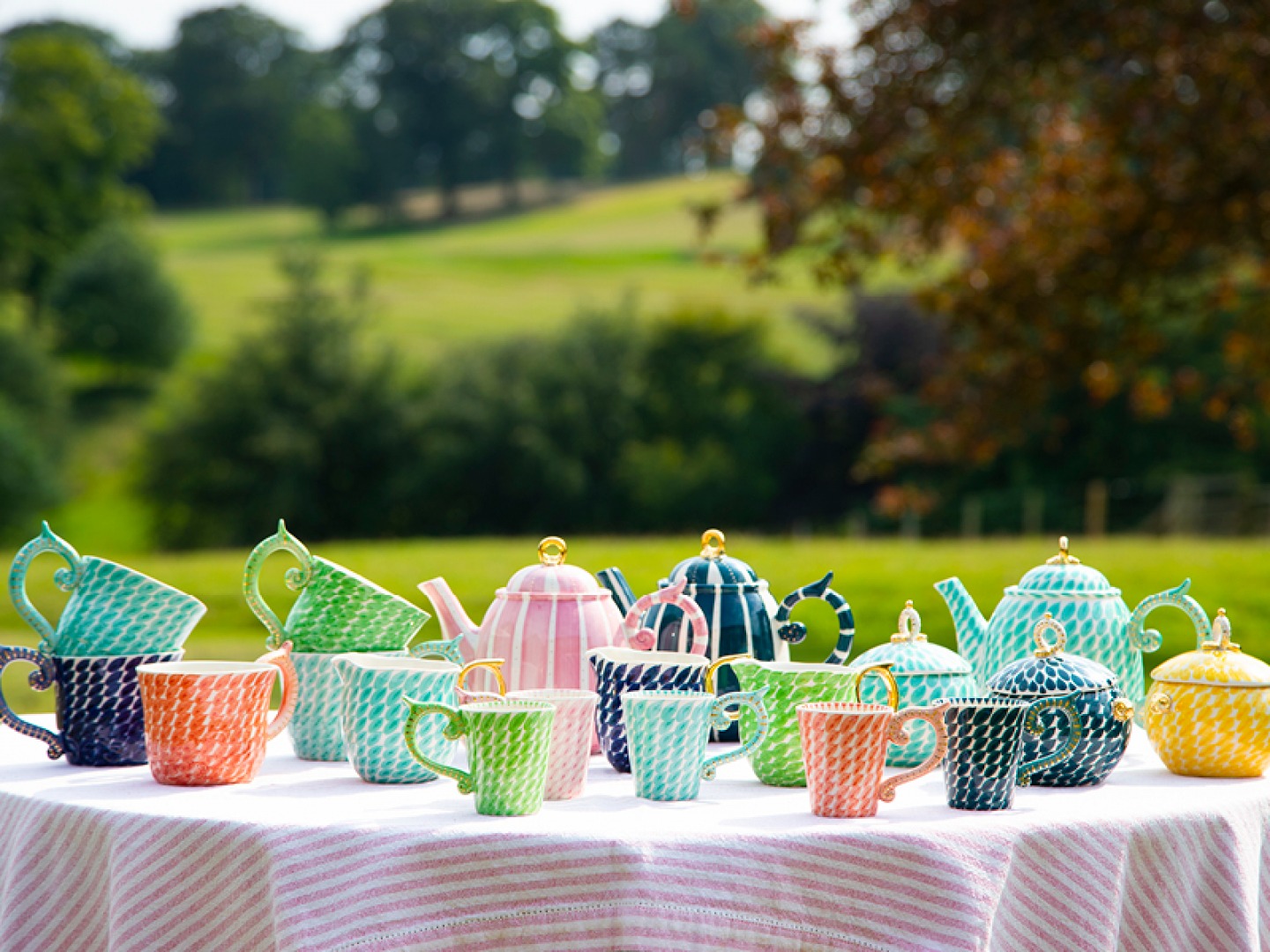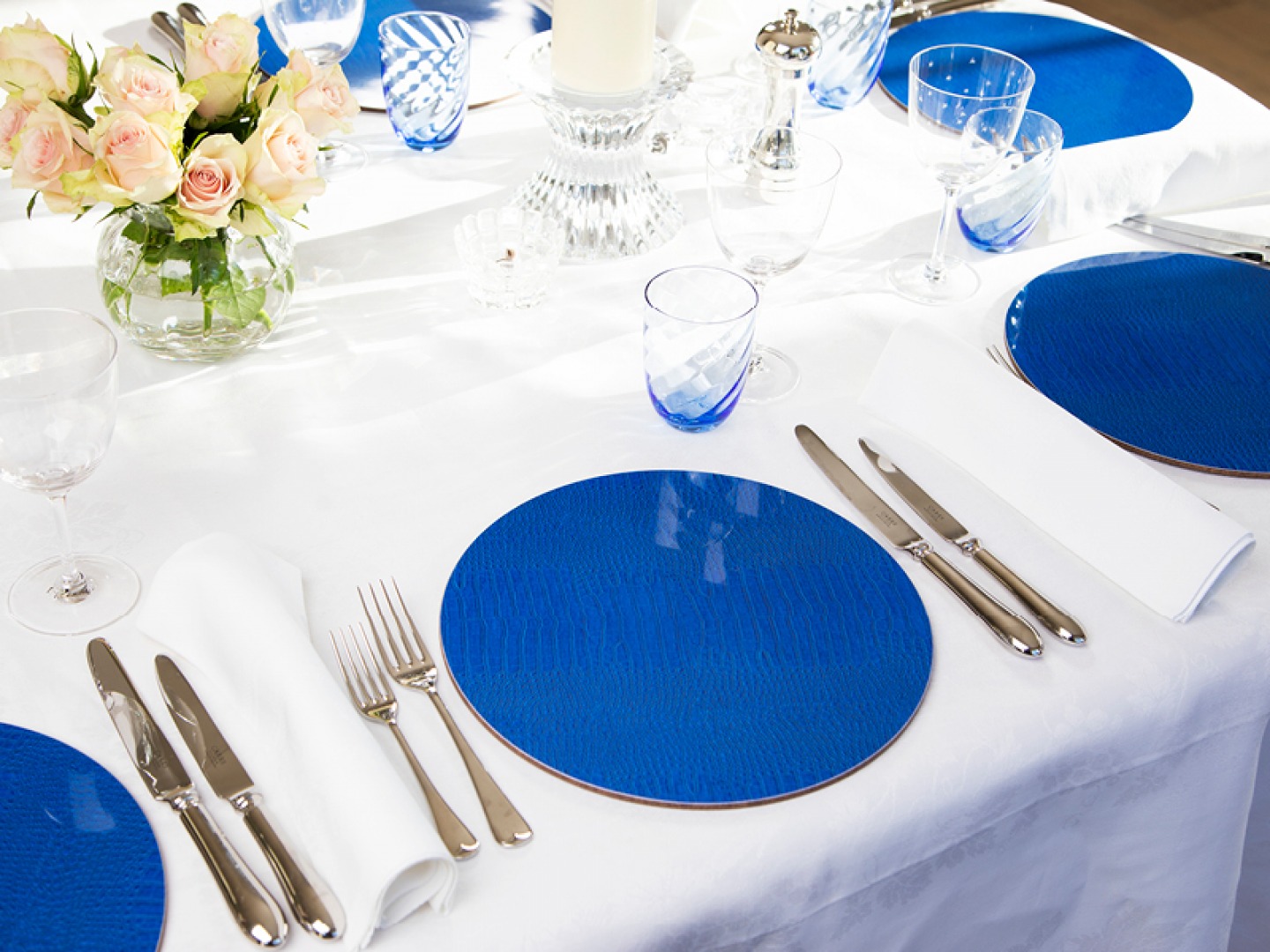 Where do you source your products?
I have spent and continue to spend a lot of time researching suppliers and looking for products which I consider as 'lifetime products'. I look for items that are great quality but classic, so that they will always have a place in your home, although I do like a bit of a quirk, whether it's a splash of colour or just something a little bit different.
I fell in love with Miranda Berrow's tea pots, teacups and espresso cups as soon as I came across them and luckily they have been a hit. The coloured glassware, especially the hobnail collection, is extremely popular right now, so that's a bit of a staple and a must-have. The Vaisselle collection was something I was excited about stocking as it's that little bit different and adds a unique touch to your home. Joanna Ling's collection, which she made for OSSKI, are beautiful timeless pieces. I love working with suppliers to come up with bespoke ranges such as the key tassels made by Jessica Light.
Tell us about your typical day.
A working day for me varies massively as my main priority is looking after my son; in a perfect world I would have a bricks and mortar store but it would mean I would be tied to the shop and not around for him. When I launched OSSKI I set it up with the aim of still being an at-home Mum so I do as much as I can while he is at pre-school and in the evenings. It is a challenge as I am used to working long hours in a team, and it has been strange adapting to being a one-man band without set hours, but it does have its benefits too – like squeezing in a dog walk on the beach after school drop-off!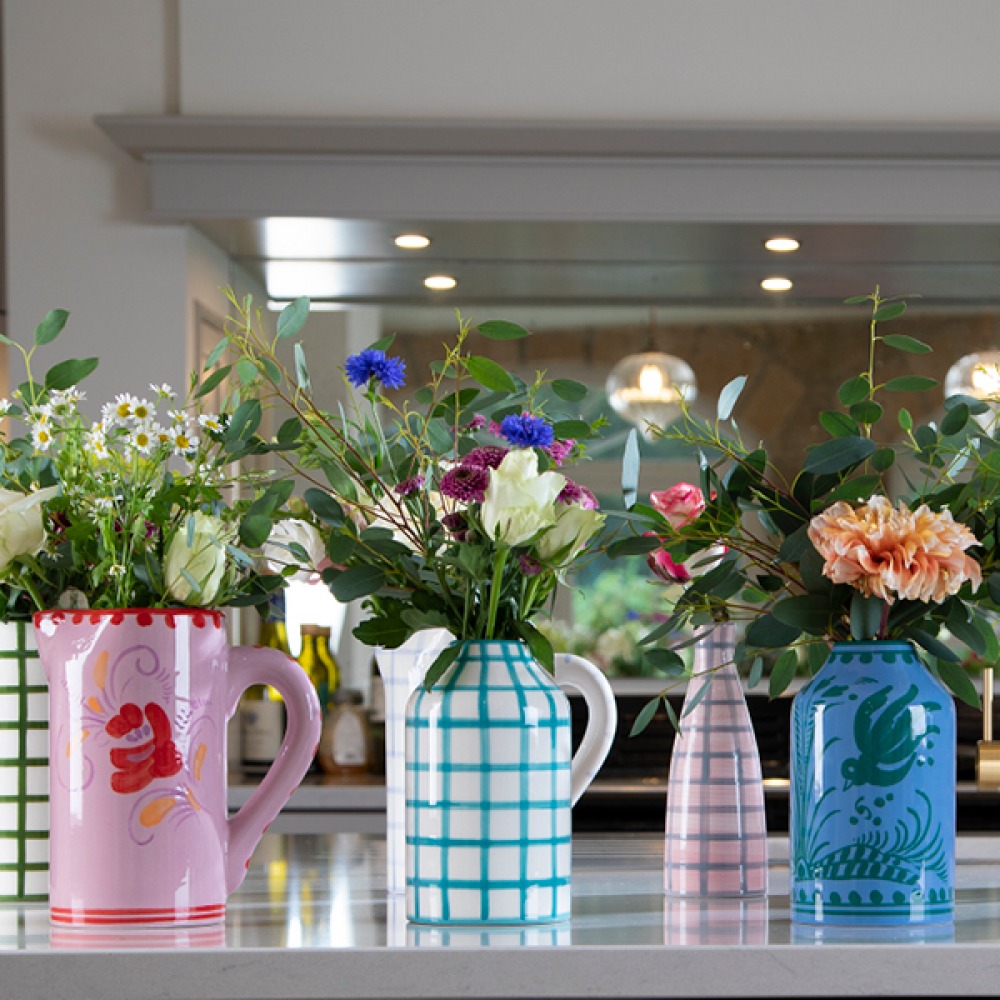 What's your favourite thing about what you do?
Whilst my skill set from my previous career is transferable, I am enjoying learning again. The interior world is very different to the sports industry and I have been taking online courses to improve on areas where I previously worked with specialists, and now I have to do it all myself, such as social media.
What's the most challenging part?
Not working within a team is the hardest part for me. I've always worked alongside talented individuals who you can bounce ideas off and share the highs and lows with.
Favourite piece currently in your store?
It's hard to choose! The coloured glassware is a firm favourite, as are the placemats I collaborated on with BALU London. The Genie vases are also brilliant for this time of year. The new salt pot by Joanna Ling is a new favourite – it is so elegant and pretty on a table setting!
How do you relax?
I love to take my dog for a walk on the beach or take my son out for a ride on his pony.
Favourite place to walk or eat?
I love visiting Scotts in Alnmouth for a coffee and a browse in their deli after walking on the beach there.
Any plans for the future?
To continue to grow OSSKI. I would ultimately love to have a bricks and mortar shop but the timing is not right for me to do this now.