Meet Steph Edusei, Chief Executive Officer at St. Oswald's Hospice
For 18 years Steph worked for the NHS, starting out as a clerk, typist and a medical secretary
She then moved into a number of management roles, including the assistant director at North East Ambulance service, and later leaving the NHS to set up Healthwatch Newcastle. Now, Steph is the Chief Executive Officer at St. Oswald's Hospice, a role she wasn't sure she would get, but one her values lined up with.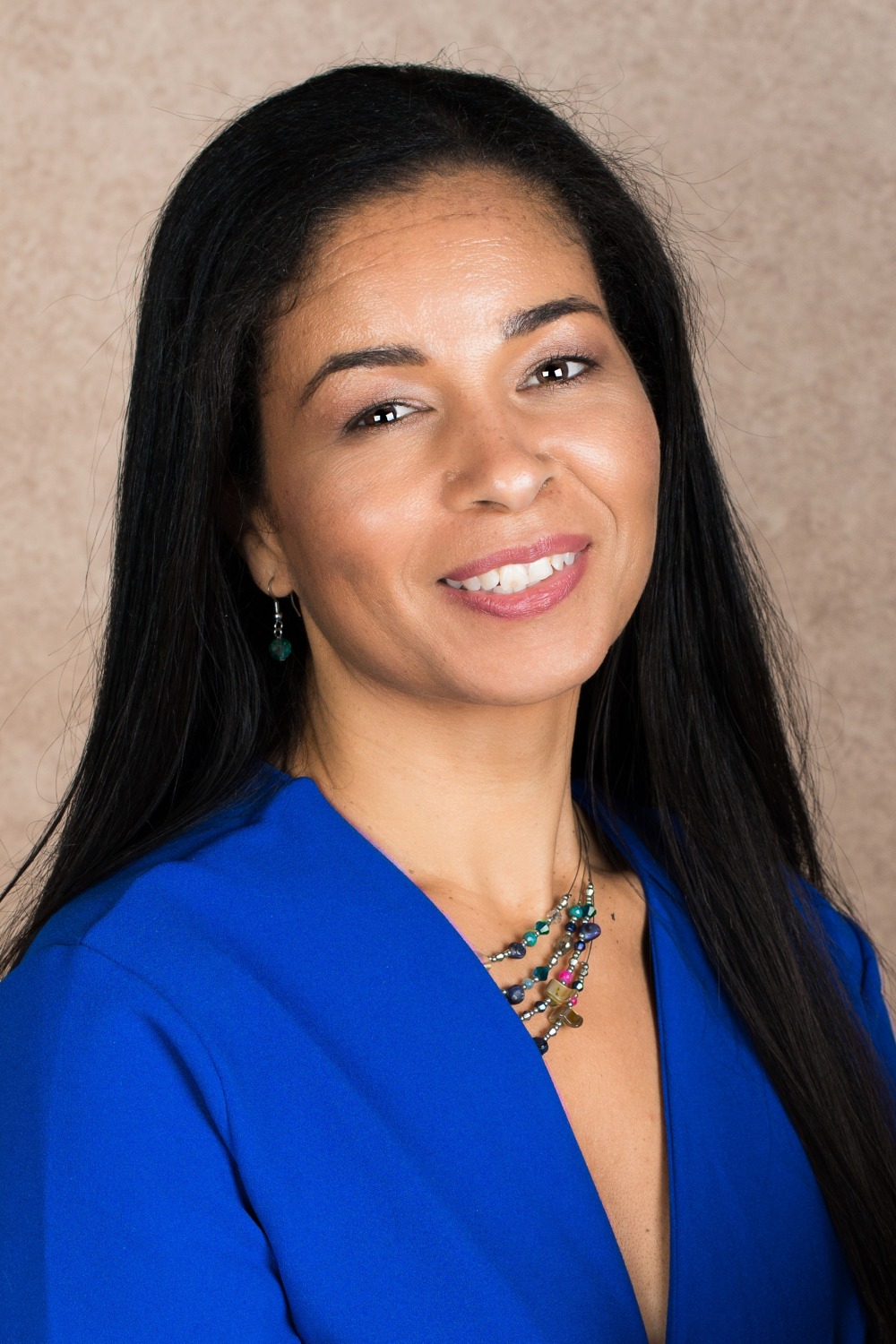 Tell us about getting the role as CEO of St. Oswald's Hospice.
I had been at Healthwatch Newcastle for about five and a half years but was really looking for my next challenge when the role at St. Oswald's came up. I nearly didn't apply for it because I thought it might be too big for me and that it would be a big jump from where I'd been and that I wouldn't be considered. I gave myself a good talking to though, and thought 'I've managed bigger budgets, I've managed bigger teams and the values of this organisation are really inline with my own', so I just went for it. I had nothing to lose and I've now been here for about 21 months.
What values do you share with the organisation?
St. Oswald's is very much focused on the people who receive our services, so the patients and families, and it's really important to me that we're not doing things for us as individuals or just for the good of the organisation, but that we're doing things for the people who benefit from our services. It's about caring, compassion and about community. It's about being really positive and about trying to find ways of making things happen rather than reasons why it can't, as well as about being innovative and creative, and to me that's what I look for in an organisation. I try to live my life with as much integrity as possible and again that very much runs through St. Oswald's – we do what we know is right even though no one is telling us we have to, that's just the way we work and that's all really important to me.
What are you hoping to achieve from being in your role?
I'm really looking forward to being able to start planning beyond the pandemic and look at making our services more accessible to more people – the group of people who tend to access end of life and palliative care tend to be white, still a bit middle-class and more women than men, and I'd love us to be addressing that and making sure we have a credible access for everybody. I would really like to see bereavement support more widespread too because it's a huge issue and it's going to be a bigger issue in the coming years, so I'd like to make sure everyone can have access to that support. Also, something for me personally, is using my role as a black female chief executive to improve the experiences and opportunities of others and really making sure that I can use my role to speak out on behalf of other people and give them a hand and pull them up.
Who inspires you?
There are two key people. Everyone says this but it's true and one would be my mam – she was a medical secretary and she could have been a manager but she had three children and she focused on supporting us. She runs a charity and is really involved in Guiding, and she got an MBE for both. She's a bit of a problem solver like me in that she doesn't wait for somebody else to do something, she just gets on and does it herself – that really spurs me on to be like her and make her proud. The other person is actually the activist and poet Maya Angelou as I think she was such a force, and such a strong and powerful being, but she was also very compassionate and forgiving.
A quote you live by?
It's a Maya Angelou one which is 'people will forget what you said, people will forget what you did, but people will never forget how you made them feel'.