Harki Bhambra Discusses the New Series of The Good Karma Hospital
Leeds Actor Harki Bhambra talks to us about complex characters, overcoming the fear of ridicule, and the privilege of performing
Harki Bhambra's acting career didn't start as traditionally as you'd expect, and he started work as a quantity surveyor fresh out of a management degree in Manchester (despite having a passion for acting from a young age). But Harki soon addressed his insatiable passion for drama, restarting his career by going back into education to pursue a performance-based degree at the theatre school Mountview. Seven years later (a short time in the world of acting), Harki reflects on what brought him to the position he is now so grateful to be in – bringing his Northern charm to critically acclaimed television programmes such as Doctor Who, Two Doors Down, Our Girl, and The Good Karma Hospital.
Harki's journey began in a familiar place for many of us: huddled around the VHS with a sibling continuously rewatching now iconic films – opening his imagination to the world of performance.
'Me and my sister used to constantly watch 80s and 90s films as we were growing up. I always used to love Bill Murray – you know, way before it was cool to love Bill Murray,' Harki jokes. 'My dad taped both Ghostbusters and Scrooged on the same tape. It was a four-hour long VHS that I used to watch on repeat.'
Harki goes on to explain how his appreciation for well-performed characters grew into a desire to follow suit. 'I used to watch The Sopranos all the time, that blew me away too. However, what fascinated me with iconic performances (especially comedy) is that when you and your mates watch them, whether it's The Office or Alan Partridge or anything really, you can tell when they're cracking jokes or lines that've informed them from brilliant acting performances. You can hear that snippet of Steve Coogan or a bit of David Brent, it's in their delivery.'
Doctor Who was Harki's first foray into acclaimed British television, playing the minor role of Mike in the series nine opener The Magician's Apprentice. Doctor Who is a programme that has been responsible for introducing countless talented actors who have gone on to become household names in British film – including Andrew Garfield, Carey Mulligan and Daniel Kaluya – and he reminisces fondly over his bizarre but wonderful introduction to the revered BBC production. He is clearly filled with gratitude for being able to learn from brilliant screen actors like Jenna Coleman.
'The morning I went for the audition, it was one of those "Don't even think about it, just do it" moments. A few days later I got the call and I just couldn't believe it. I just remember thinking "Phwoar, a bit of Doctor Who!? Can't beat it!"' Harki chuckles. 'I remember my agent going, "Right, let's talk money" and I went "No! Don't! I'll do it for free! I'm gonna get payed as well!?"
This role introduced Harki to the strange new world of highbudget TV production. 'I remember filming in a castle for this long scene, it was just us and the director. It was all so much information to take in,' he explains. 'When it started rolling, suddenly all these extras rolled in out of nowhere and I tried to introduce myself to them all. Apparently you don't need to do that but I had no idea!' Harki laughs. 'It was a lovely experience.'
'I remember Jenna Coleman being so impressive, too. The little intricate changes she made after the director came and gave her a note were fantastic. I was so green to the whole thing, so it was nice to see such a great subtle performance – a first hand example of a phenomenal TV actor,' Harki says. 'Leaving the experience, I remember Jenna asking me "How have you found it all?" She took a genuine interest in me – she was an absolute diamond.'
Harki is determined to throw himself into a variety of different roles, something which hasn't always come naturally to him. Previously conscious of how he'd be perceived by his peers, Harki quickly grappled with the fear of ridicule in drama school, an understandable concern for someone who first dabbled in a 'traditional' career.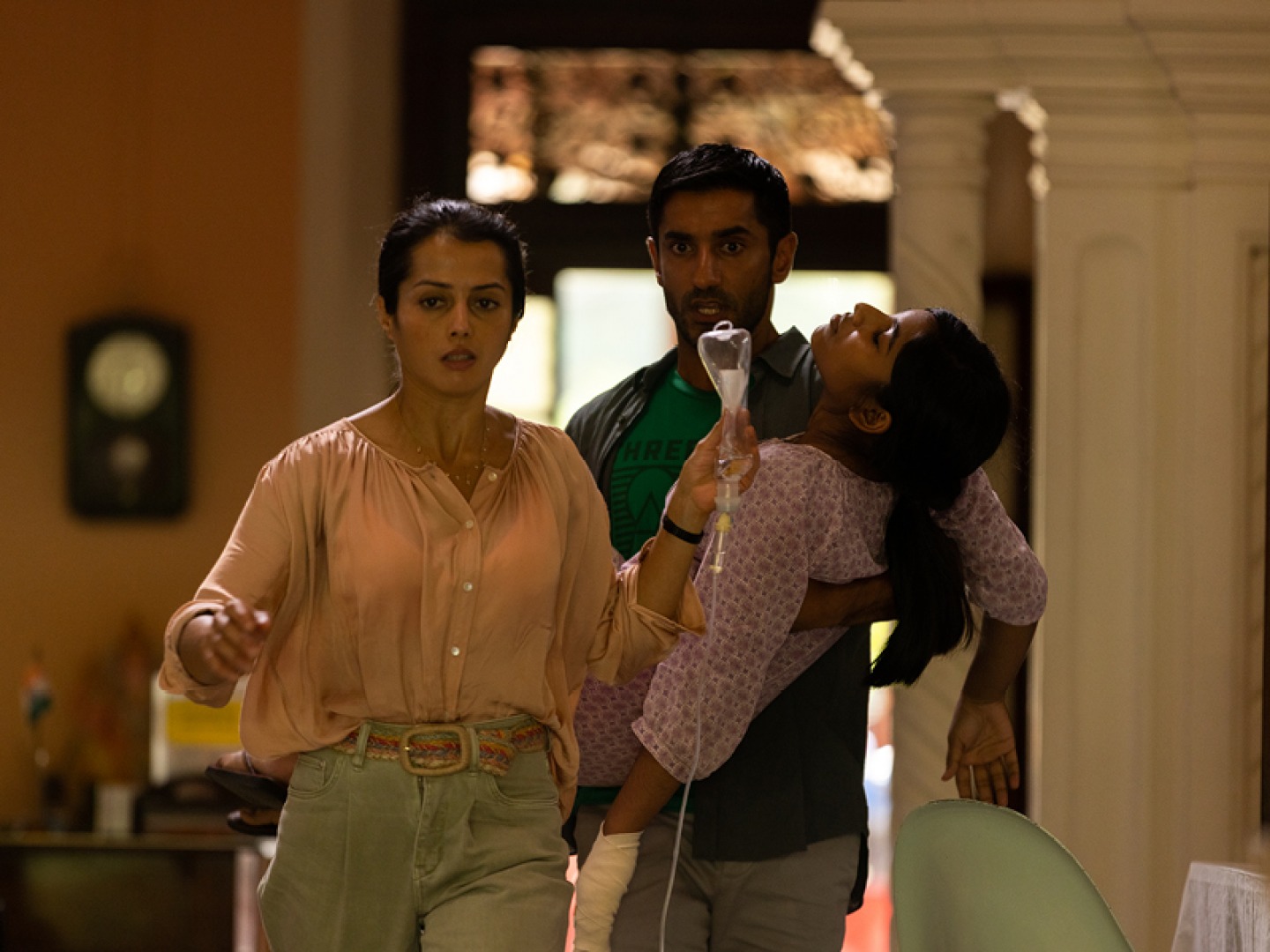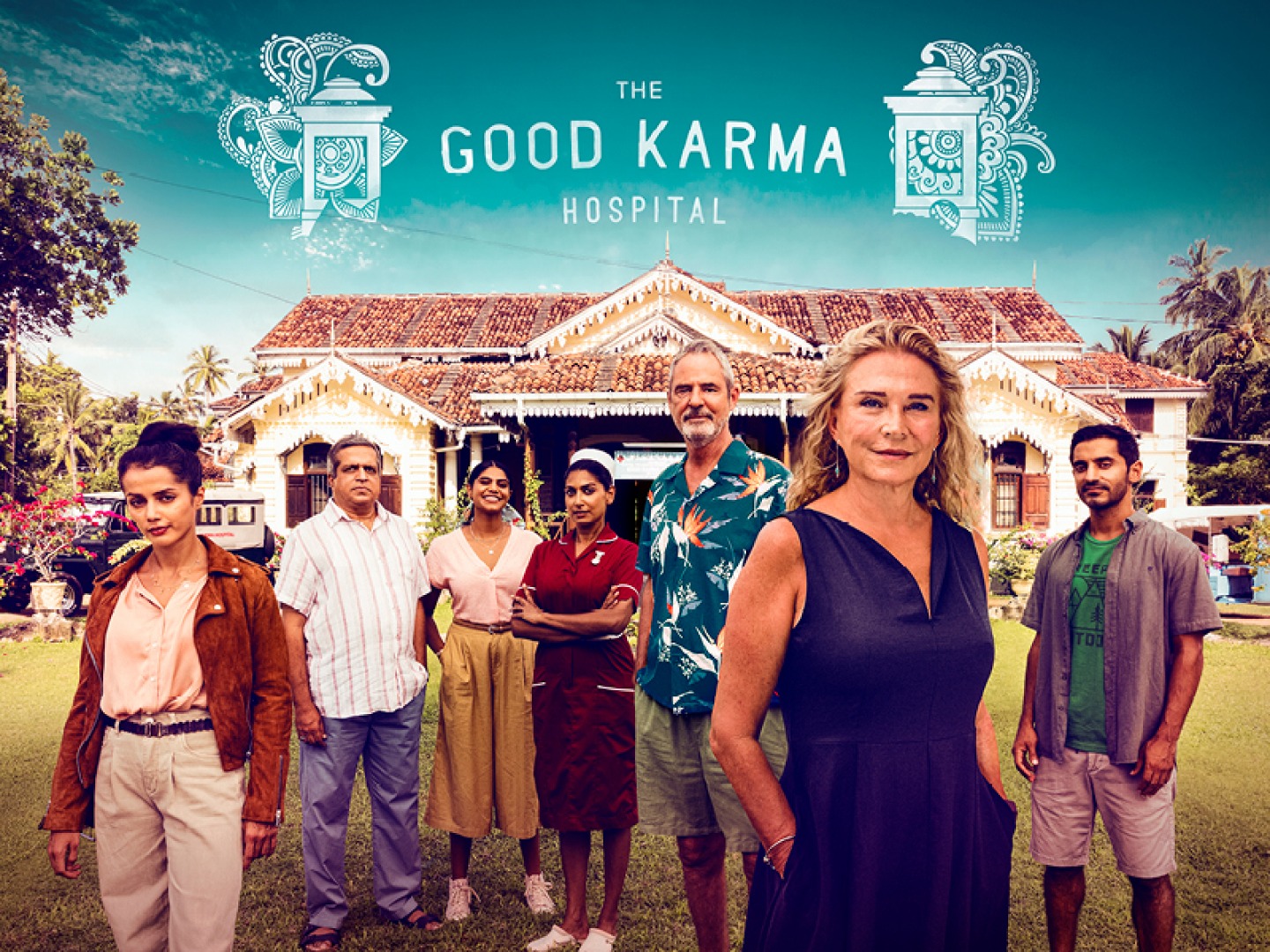 'Coming from a more traditional job, the first few months of training were tricky. It reminds me of what my mum used to say, "You've got to get over the fear of ridicule". I remember doing a project called Open Space where they made you bring in a favourite piece of music and dance to it, then a week later they made you dance to it again with no music on,' he says. 'I got so nervous when Shakespeare was mentioned, too. I never had that English Literature background at university. I think I only got two Bs at GCSE! I had to learn to adapt quick.'
Following a swathe of successful roles in television, Harki was given the role of Dr Samir Hasan in series four of ITV's The Good Karma Hospital – an acclaimed medical drama starring Amanda Redman as Dr. Lydia Fonseca. The programme has been received with incredible warmth since its debut in 2017, though much has changed since the first series.
'My character is Dr Samir Hasan, a highflying surgeon from the UK who's in quite a comfortable position in his career, bringing up questions of "Why bother coming to India when you're on the up?"'Harki teases. 'He brushes it away as a sabbatical, a change of scenery, but there's something not always quite right about how chirpy or happy he is about the goings on at Good Karma. Almost too much of a "jack-the- lad" for things to add up completely. There's something bubbling underneath the surface to explore, something which should become more apparent as the weeks go on.'
Harki was immediately attracted to this role, giving him the opportunity to portray a complex character within a star-studded cast. 'In any role, no matter how serious, there is always a human element of lightness that can be brought to it. This means I generally don't have a preference of role, as long as there's some form of meatiness to it. I like to sink my teeth into a character's complexities,' Harki explains. 'I just love the privilege of portraying believable and complex characters.'
Portraying a healthcare professional is the perfect gateway into capturing those 'behind the eyes' moments that Harki takes pride in delivering. The challenge of capturing the subtle switches between Samir's personal character and his professional persona is something Harki was keen to do justice.
'With healthcare professionals in general, you can always feel that bit of heart they must have to go into the profession,' Harki says. 'There's always this bedside manner which I was very keen to bring to the role; that moment when professionals snap straight into doctor mode – that caring focus when they detect a problem. I really wanted to put that across, as whatever may be happening with Samir on a deeper level, he's always on it when he needs to be. That's the dedication healthcare workers bring to the job.'
Hopeful for the future, Harki is still hungry to explore more complex characters in television, film, and even theatre. He's also grateful for the opportunity to bring life to anything at all; well aware that living the dream of consistent acting work is a privilege.
'I'm still in the position in my career where I'm just happy to be working. But I'd love more regular TV roles, little chunky parts in film, even more theatre – as much as it petrifies me!' Harki continues. 'But whenever I think of the 'dream role', it's always Christopher in The Sopranos. A role with a long arc full of battling complexities – I'd love to be a part of something like that.' He's also keen on finding unexplored stories to tell.
'It would be nice to explore more stories about the background I come from, especially as a second-generation immigrant and a Yorkshire lad. I would like to get those stories across more,' Harki continues. 'But in essence, it's all the same. It's just portraying people that have a story worth telling. You can squeeze life out of every character, no matter what the role.'
You can watch Harki as Dr Samir Hasan in series four of The Good Karma Hospital on ITV Hub. If you want to keep up to date with Harki's journey, follow him on Instagram and Twitter where over the coming months he'll be teasing new announcements…