Meet the Yorkshire Entrepreneur behind Freeklime
Twenty seven-year-old Chris Whitehead is on the up
He has just opened his second dedicated bouldering centre in Yorkshire. He believes the secret to success is the people you surround yourself with, so we caught up with him to find out more.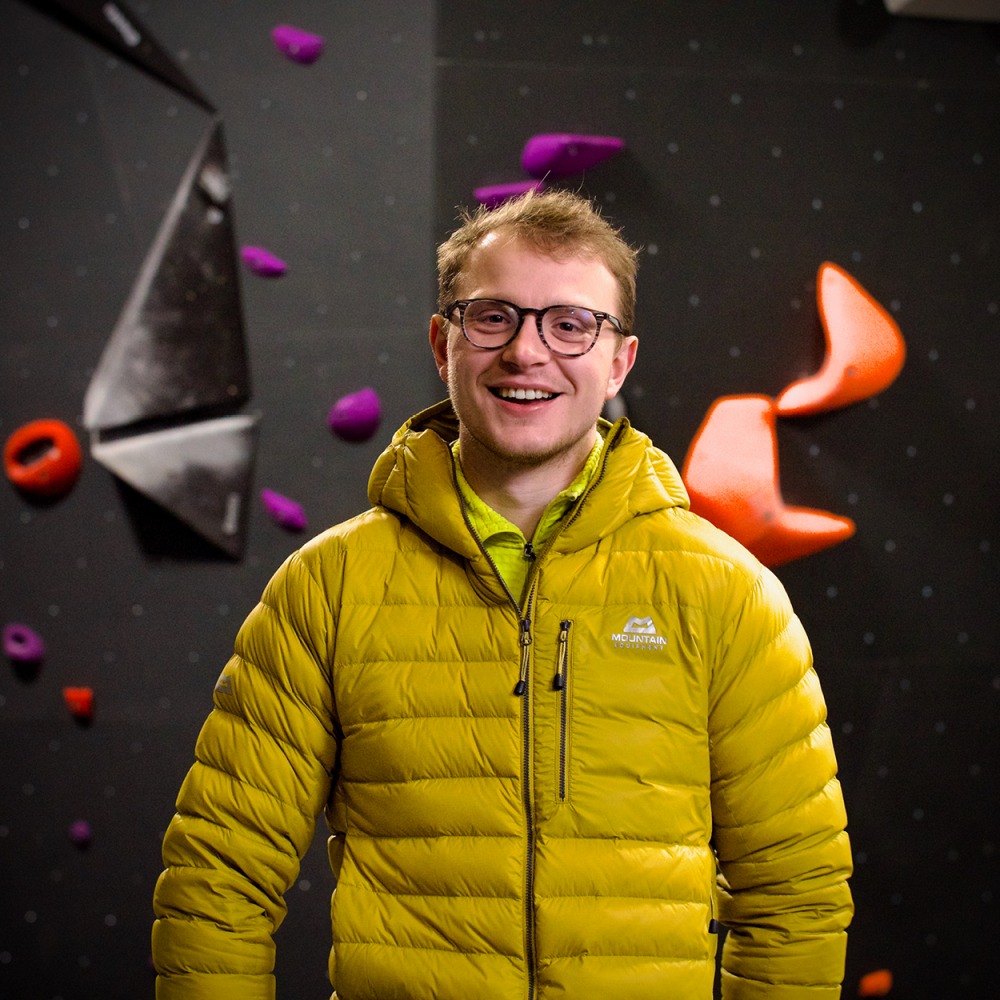 Climbing walls four and a half metres high, with more than 200 different routes to choose from, are what you'll find when you walk into York's dedicated bouldering centre Freeklime, which opened its doors this March. The second Freeklime venue in the county (the first opened in Huddersfield in 2019), it is the brainchild of passionate climber Chris Whitehead and something the young entrepreneur had been working on for quite some time.

'I became obsessed with climbing in my mid-to-late teens,' explains Chris. 'A family friend of mine had taken me climbing at a local gritstone outcrop, Brimham Rocks, and I just fell in love with the sport. So much so that it influenced quite strongly where I wanted to go to university and I picked Sheffield for its really great climbing scene and proximity to the Peak District.

'I studied a BA in Business Management but at that stage I didn't have a clue what I wanted to do. All I knew was the prospect of a nine-to-five sounded really boring and so after the three years were done, like a lot of people, I did a masters degree for a bit more time to work out what I wanted to do. I did my masters in Entrepreneurship at Edinburgh University and whilst I was studying for that I was surrounded by a lot of very entrepreneurially-minded people – hardly surprising.

'As part of my MSc I had to write a business plan and I decided to write one for a climbing wall in Huddersfield – that sort of seeded the idea. Towards the end of my degree I started looking for a suitable building in Huddersfield, so I was literally finishing my degree off and trying to get the business going at the same time. I then worked with a branding agency to develop the brand and they worked with me on what became Freeklime.'
Chris opened the first Freeklime venue in October 2019 (after significant delays due to planning permission) but then came the pandemic. 'Our Huddersfield site is coming up to its four year anniversary,' he says. 'At first we had a few months of quite poor trading, essentially loss-making but still a proof of concept, but we were building momentum. Then Covid happened so we had to shut and out of the next 13 months we were only open for three. This obviously impacted our cash flow and put all our plans for expansion on a back-burner because we were prioritising survival like a lot of small business were.'

Luckily Freeklime managed to weather the Covid storm, and despite not having the smoothest of starts, came back stronger than ever. With the Huddersfield site growing nicely Chris decided it was time to expand. 'After a couple of years of good trading we started looking for premises for our second site,' he says. 'We focused in on York quite quickly but ended up getting another delay with planning. We'd hoped to be open at the end of 2022. It ended up being March 2023 but it's doing really well so far which is pretty pleasing to see.'

One thing that makes Freeklime stand out is their commitment to being the most inclusive climbing brand in the UK. 'I don't want to comment on the fact we're more or less successful because I don't really have something to directly compare it to, and I'm sure there will be climbing walls making a lot more money,' Chris explains. 'However we have had some success and I think that's because we've approached the market with a brand that's very inclusive to different genders, backgrounds, sexual orientations, etc.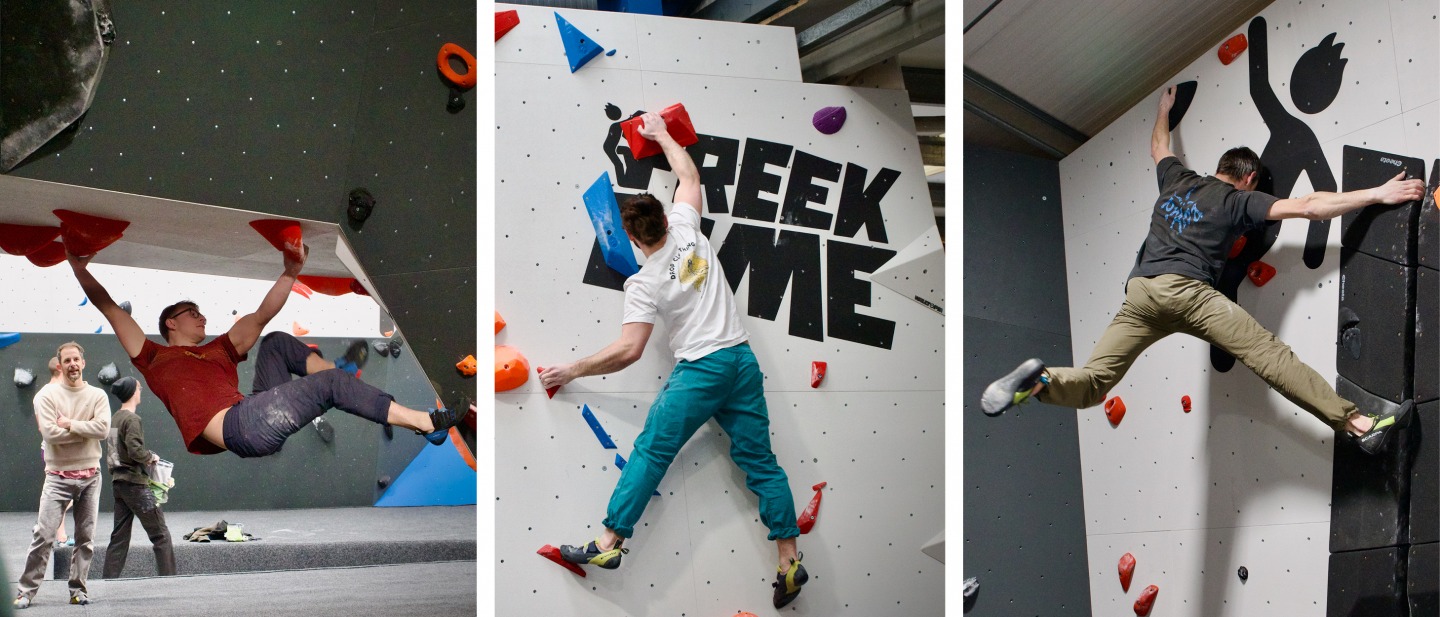 'With that kind of mindset and passion for inclusivity we've been able to start a few really nice social events. In the Huddersfield venue we've got an LGBTQIA+ social which runs every Monday and we do a monthly social with Blackdog Outdoors where we offer free climbing to those suffering with poor mental health. We're also going to start a men's mental health social in York which is going to be exciting. It's the inclusivity that makes us different, and it's not just a brand value but an actual commitment and a real passion of Freeklime.

'So we've approached it with those kind of brand values, but also with maybe a slightly different business model to some others. This is one that focuses on being as good a climbing experience as possible, and we say world-class is our aspiration. A lot of climbing walls have a really lovely café, a really nice well-stocked shop, that sort of stuff, but we basically stripped that all out and it helped us kind of streamline the business, streamline our costs base as well, and deliver a really good value for money climbing experience.'

Just as he's reluctant to comment on Freeklime's success, Chris doesn't believe he's in any position to give advice to other budding entrepreneurs. 'How can a 27-year-old offer advice? A very privileged, 27 year old at that – I don't think I can,' he says. 'Don't open during a pandemic, that's one! But honestly what advice would I give? One of the big things I've learnt to surround yourself with positive, vivacious people who have a really open-minded approach to their work.
'I started quite young and I definitely had, and still have, a kind of imposter syndrome, so having someone there to back you when you don't believe in yourself is important'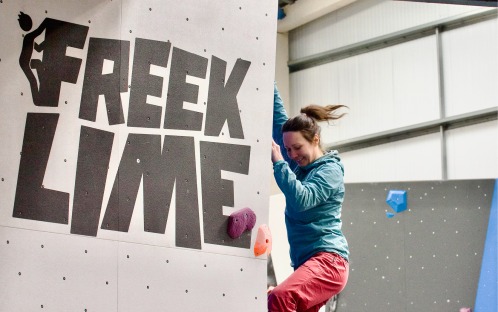 'Surround yourself with good people that are there to support you. I started quite young and I definitely had, and still have, a kind of imposter syndrome, so having someone there to back you when you don't believe in yourself is important. I've got two people for that: one's my partner Anna who's amazing, and the other is my business partner, who's also my father. They're absolutely the cornerstones to the success of Freeklime. You have to work 14 hours a day fairly regularly and it's very difficult to switch off as you're basically always thinking about your business, so just having someone who's very understanding and makes you laugh when you're feeling down is good.'

One thing Chris is more certain of is Freeklime's plans for the future. 'It's three-fold,' he says. 'First, establishing Freeklime as a mainstay in the community, wherever we're located, and being a place that is engaged with local schools and businesses. Then there's the hope to open more sites in the next few years as the industry continues to grow. And thirdly, reinvesting into our existing sites to make sure we stay committed to world-class bouldering.'