The Newcastle Foodie Bringing Fantastic Walking Food Tours to the North East
We catch up with Amy Whitfield who brings Triple A Food Tours to the North East
After discovering a gap in the North East food market for a series of walking food tours, Amy Whitfield launched Triple A Food Tours to showcase the fantastic independent foodies we have right on our doorstep.
Back in spring 2019 Amy launched her Newcastle-based Triple A Food Tours. 'The name Triple A comes from the triple A team – myself, my husband Andrew and my son Archie, but I always say those guys don't do very much but taste tasting,' she jokes. The idea for the business was sparked when Amy and her husband took a trip to New York 10 years ago and booked onto a food tour to see as much of the city as possible. 'It opened my eyes to all the possibilities and I really fell in love with the concept,' she explains. However, Amy continued to work full-time in the property industry and it wasn't until she took a year off to have her son that she really started to get her tours moving.
'I'll be honest, I had no hospitality experience. I was just a genuine foodie and [my husband and I] love going out and trying new places,' explains Amy. As an advocate for independent businesses Amy was really keen to showcase the North East food scene, and a big factor when looking into which restaurants and eateries she wanted to work with was the locality and traceability of the food. 'I think nowadays people are more conscious of where their food comes from and we are more mindful of locally-sourced and organic produce, and I wanted to work with businesses who support that.'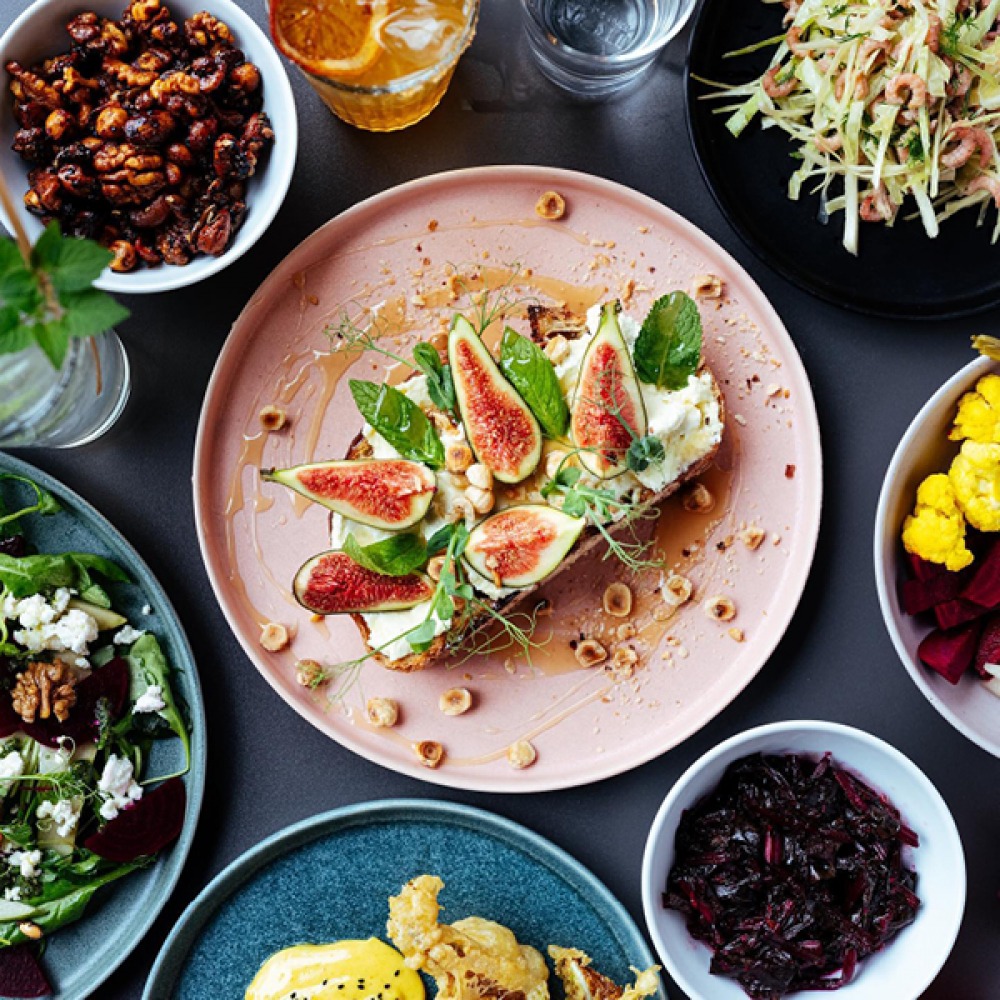 Triple A Food Tours started with The Taste of Newcastle, before expanding to include cheese and wine tours, tours of the Ouseburn and Northumbrian coastline. 'On all of my tours, the dining style changes as we go along,' she explains, 'and a lot of my guests have said it's a bit like a bucket list because we stop at so many places, allowing guests to sample from different restaurants which they may have wanted to try for a while.' For the Taste of Newcastle core tour, Amy starts at the Grainger Market to sample street food from places such as Snackwallah, a vegan Indian street food vendor most famous for their version of panipuri. 'We sample some local ales and then fresh Lindisfarne oysters where the guys [at Lindsay Brothers fishmongers] open the shucks and we learn the origins of the oysters coming to the city.' In contrast, diners then move onto Michelin Guide-recommended restaurants like Route or Cook House. 'We have a really sociable stop where diners try tapas and guests who have maybe just met for the first time can chat and share food,' Amy says.
The majority (70 percent) of guests who book onto one of the Triple A Food Tours are from the North East and Amy believes her tours are a great alternative day out, or a celebration with a difference. 'It's amazing that some people who live nearby don't know the history of the city, or guests who visit Newcastle as tourists only know about the nightlife, but I really want to show Newcastle for its independent food scene. I incorporate some of the history as well and always try and get that across on the tours, so it's more than just having some amazing food.'
All the restaurants and eateries are hand picked by Amy and are equipped to adapt to any dietary or allergy requirements. 'I'm yet to have a guest come along and we haven't been able to cater for them,' she says. Triple A Food Tours also offer bespoke private tours for four guests or more, with many of the tours starting around one o'clock, but Amy and her team are happy to adapt times around their guests. 'Pre-Covid we also started to see the corporate market grow quite quickly and we are working with a lot of local businesses in Newcastle looking for networking events or ways to reward their staff and colleagues.'
'I really want to show Newcastle for its independent food scene. I incorporate some of the history as well'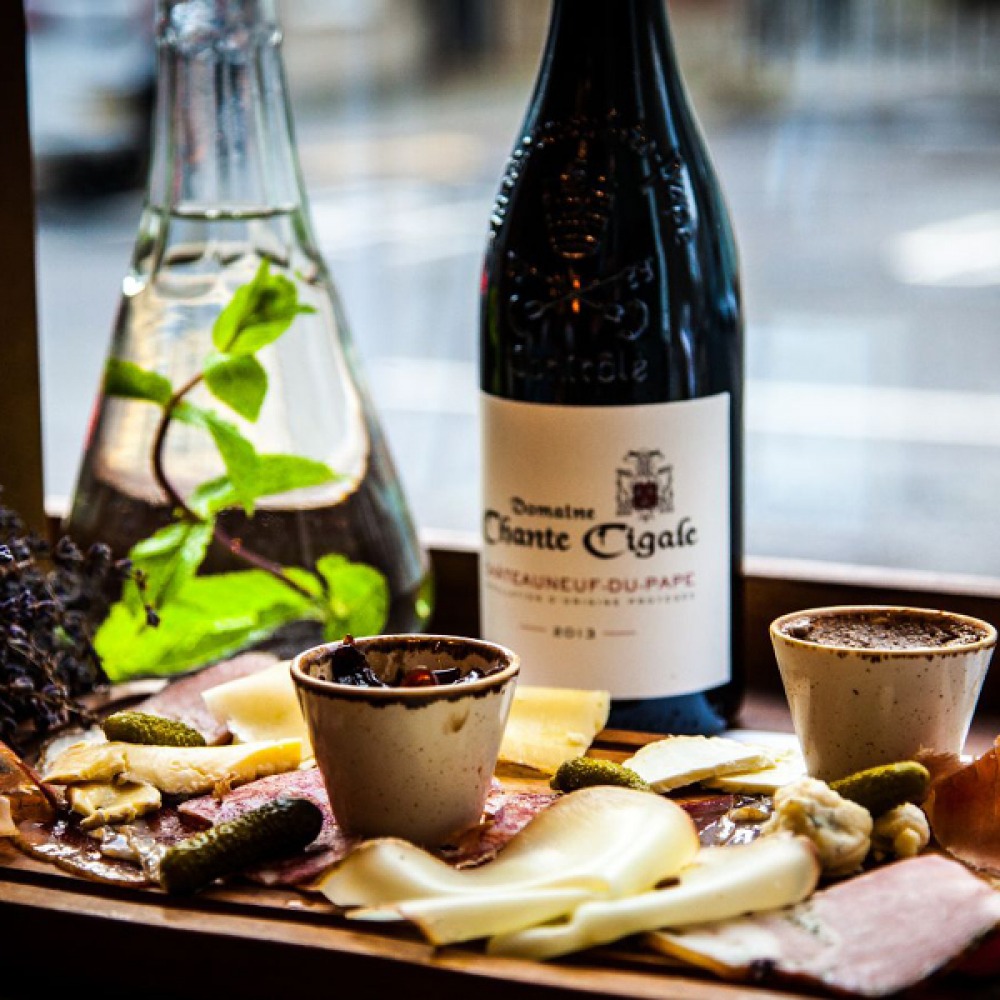 Since the launch of Triple A Food Tours, the business has grown significantly, offering guides across the North East and most recently new foodie tours in Durham. 'This tour offers a little bit more history, although I try and keep the concept the same,' Amy says. Guests who book onto the Durham tour can sample food from Durham's Indoor Market before taking a stroll through the cobbled streets and getting a true taste of authentic Mexican food and perhaps a margarita from Barrio Comida.
Amy was overwhelmed when her business was recently placed silver for New Business of the Year in the Visit England Tourism Awards. 'I was over the moon and couldn't believe it. I'm really proud of myself and my team of seven tour guides because as a business we are still in our infancy and we were up against some really fantastic businesses.'
Amy's mission is to continue to grow her food tours and to be able to offer everyone in the North East a flavour of our independent food scene.'It's a personal mission of mine to make as many of the tours as wheelchair accessible as possible,' Amy says. 'I also want to explore more of Northumberland because I do think there's always room for more food tours.'
To book onto a tour or to find out more, visit tripleafoodtours.com
Your go-to drink order? Espresso martini.
Favourite Food? Cheese, I'm a self-confessed cheeseaholic.
Favourite place to dine out? If my husband and I have any downtime we love a date night at The French Quarter because the customer service is impeccable, they have an amazing selection of wine and their knowledge of their food is second-to-none.
Best thing about the North East food scene? The variety we have is amazing. We have everything from Michelin Guide-recommend restaurants to really good street food and it's great to see people who started on market stalls open their own restaurants too.