The North East's Best Seafood Suppliers
Looking for the finest seafood suppliers in the North East? Check out our favourites
Head to the best seafood suppliers in the North East for the finest of the North Sea's bounty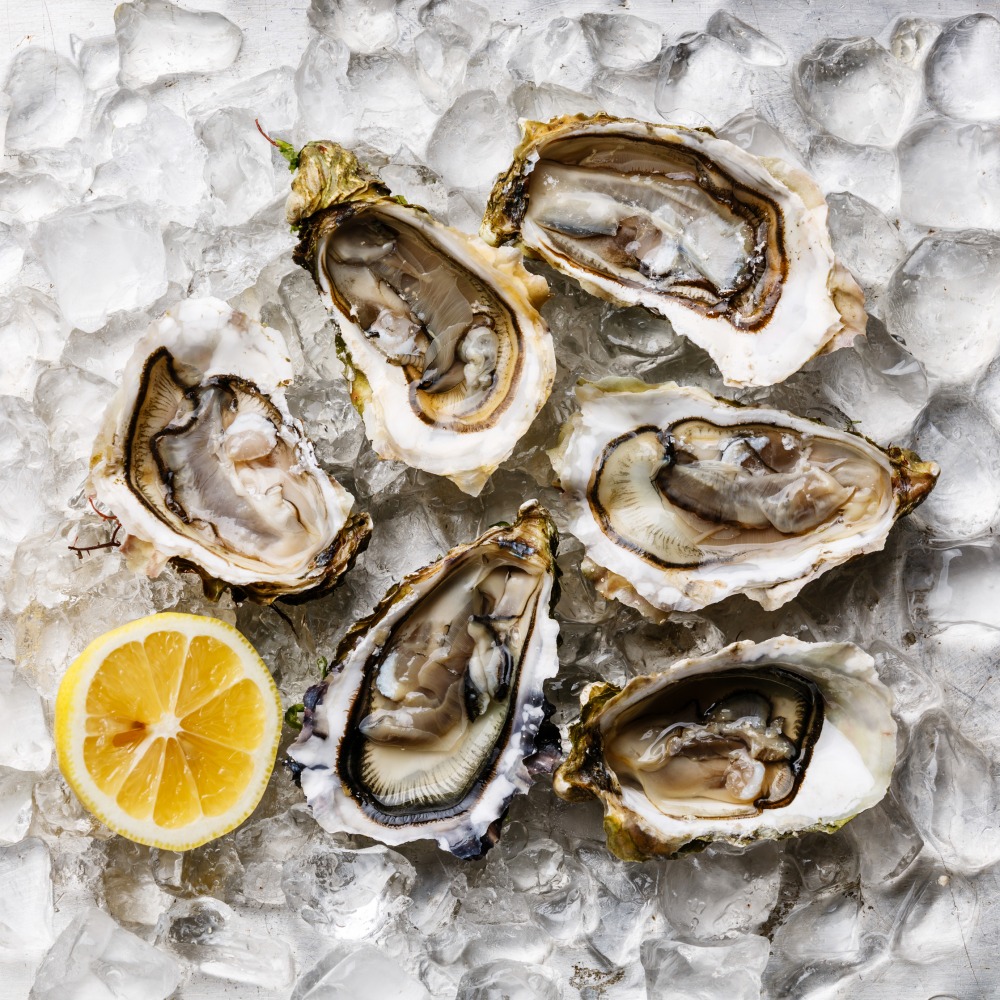 Creel Fish Club
The brainchild of Northumberland Seafood, Creel Fish Club operates a box scheme, offering freshly-caught seafood to try and reduce the strain on overfished stocks and importantly, to introduce customers to different types of seafood. Currently at least 17 percent of our fish catch is under utilised. Decide what you want to spend (each box is priced on weight from 1/2 kg to 2kg) and order sustainable, locally-caught seafood on a weekly, bi-weekly or monthly basis to a convenient collection point – it doesn't get fresher than that.
Amble
01665 713580
northumberlandseafood.co.uk
Ridley's Fish & Game
It's worth checking in advance to make sure Ridley's is open, as they travel around the region attending the many markets and food festivals. Recommend by Rick Stein no less, you'll find everything from cod and salmon to more exotic fish such as swordfish and red snapper here, alongside shellfish and a wide range of frozen fish too.
Unit 15 Acomb Indsutrial Estate, Hexham
01434 609246
ridleysfishandgame.co.uk
Swallow Fish
Credited as one of the places where the kipper was first invented, Swallow Fish's smokehouses have been in operation since 1843. Their method of smoking uses traditional oak sawdust with no additives, preservatives or colourings. You can also buy a wide range of fresh seafood from the Seahouses-based Fisherman's Kitchen (including a freshly-made kipper bun) or from their online store, where you'll find fresh fish, brown crab, lobster and mussels.
Fisherman's Kitchen, 2 South Street, Seahouses NE68 7RB
01665 721052
swallowfish.co.uk
L. Robson & Son
Home of the legendary Craster kippers, L. Robson & Son is a fourth-generation family business which has been producing renowned smoked seafood for almost 100 years. Try their popular smoked salmon made using traditional oak smoking methods, or choose smoked cod or haddock – all this produce can be ordered online with free delivery across mainland UK, or visit the deli shop in Craster to choose from a selection of fresh, locally-caught fish for yourself.
Haven Hill, Craster, Alnwick NE66 3TR
01665 576223
kipper.co.uk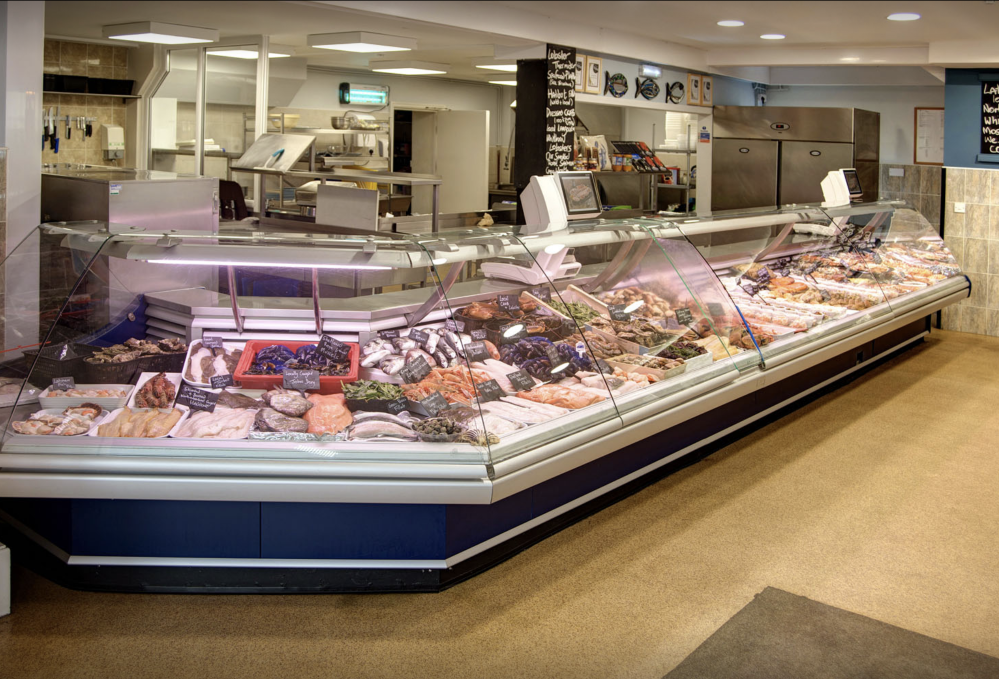 Lindisfarne Oysters
Available all year round, Lindisfarne Oysters are found in some of the finest restaurants across the country. They begin life in a hatchery until they're about the size of a thumbnail, when they're transferred to oyster beds off the shores of Lindisfarne. It then takes up to four years for the oysters to be ready to be plucked from the sea when they are packed into chilled boxes. You can order quantities from 12–200 online, and they're best enjoyed raw, served in their half shells with a squeeze of lemon juice and black pepper.
Ross Farm, Belford
01668 213870
lindisfarneoysters.co.uk
Latimer's Seafood
Latimer's Seafood is home to an award-winning seafood deli with a spectacular display of fresh fish, shellfish and smoked seafood – what you'll find at the deli will change depending on what the daily catch brings in. Order lobster, crab, mussels and crayfish online, or choose an impressive seafood platter. Not sure what to buy? Ask for advice from Latimers' knowledgeable staff.
Shell Hill, Bents Road, Whitburn SR6 7NT
0191 529 2200
latimers.com
Lindsay Brothers
Something of an institution in Newcastle's famous market, Lindsay's source their fish from the local North Shield's fish quay daily. What's available depends on what's just been landed, but at this time of year expect to find local mackerel, red mullet, brill, lemon sole and plaice, and hopefully squid. They do great range of shellfish, including local langoustines, too.
Grainger Market, Newcastle NE1 5QG
0191 261 2995
Hodgson Fish
With shops in Hartlepool, Yarm and Durham's indoor market, Hodgson Fish has been supplying the North East with quality seafood for more than 100 years. You can get your hands on some of the finest seafood here, varying according to what's in season, including wild salmon, king scallops and lobster, and they'll fillet whatever you choose if you want them to. Hodgson Fish also supplies some of the region's best-known hotels and restaurants.
5 Whitby Street, Hartlepool TS24 7AD
Durham Market Hall DH1 3NJ
4 Danby Wind, Yarm TS15 9SF
hodgsonfish.co.uk
Phil's Plaice
Boasting 'from quay to counter in 10 minutes', Phil's Plaice is in a prime location on North Shields Fish Quay. Local provenance and sustainability is at the forefront of everything this fishmonger does, sourcing its seafood from the catch landed on the quay, and working with local fishermen who employ sustainable fishing methods to ensure stocks are maintained for the future. Find whole fish, dressed crab and a constantly-changing choice of the freshest seafood, which the experienced staff are happy to prepare for you.
3 Cliffords Fort, North Shields NE30 1JE
0191 257 1555
philsplaice.com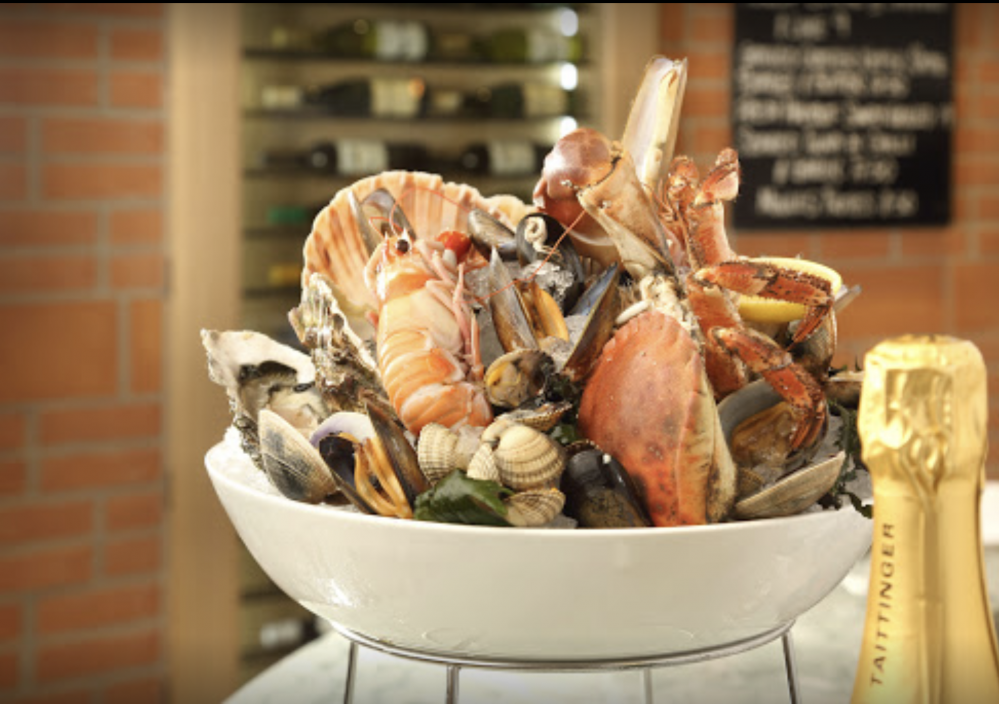 Fresh Fish Box
This wholesale company started doing home deliveries during lockdown and continues to supply fresh fish including sea bass, hake, salmon and prawns, as well as frozen fish. Simply look online to see what's available and the fish will be delivered either that day or the next day. Can't say that isn't a great service.
51 Beaumont Hill, Darlington DL1 3NQ
01642 482282
thefreshfishbox.co.uk
Saltwater Fish Co
This place is a must-visit for seafood lovers. In the heart of Fenwick Food Hall, Saltwater Fish Co. operates as both a fishmonger and fish bar with a 'we cook what we sell, we sell what we cook' philosophy. The choice is yours; pull up a stool and enjoy simple seafood cooked to order, or buy fresh fish from the counter crammed with everything from oysters to turbot, depending on the daily catch, to cook at home.
Fenwick Food Hall, Northumberland Street, Newcastle NE1 7AF
0191 239 6613
saltwaterfish.co.uk