Northumberland-Based Writer on Her New Memoir and Taking Inspiration from Her Local Landscape
Northumberland-based writer and mum-of-four Caro Giles is inspired by her local landscape and hopes her honest memoir will inspire others to find their own literary voice. She tells Living North more about Twelve Moons
Caro writes honestly about what it means to be a woman, a mother and a carer, and her writing has appeared in journals, the press and periodicals over the years. 'I've lived in Northumberland for 10 years, having moved up from down south (although I grew up in North Yorkshire so I am a half Northerner I guess),' she says. 'I worked as an actor before I had my children and when I moved up and had my family, I worked as a teacher and began to blog about my experiences both as a mother and a home educator.'
That's how Caro's journey into writing began. 'A few years ago my marriage ended so my life looked a little different to what I had thought it would. I started to write more seriously. Life has thrown a lot at me and my family and I guess I've explored some of my feelings through my writing,' she admits.

Whilst running her blog, Caro decided to study for a masters in writing. 'I was going to go to Newcastle but, because of my responsibilities and not having childcare, I wasn't able to complete a course in person so I found a virtual masters course in nature and travel writing, and even though I wouldn't describe myself as a nature writer, I spoke to the course leader who explained that life writing was a big part of the course – and that's really what I wanted to explore.'

That helped Caro to develop a writing discipline and soon after she was named Countryfile magazine's New Nature Writer of the Year 2021. 'That was a huge boost. It raised my profile considerably and led me to my publisher,' she explains.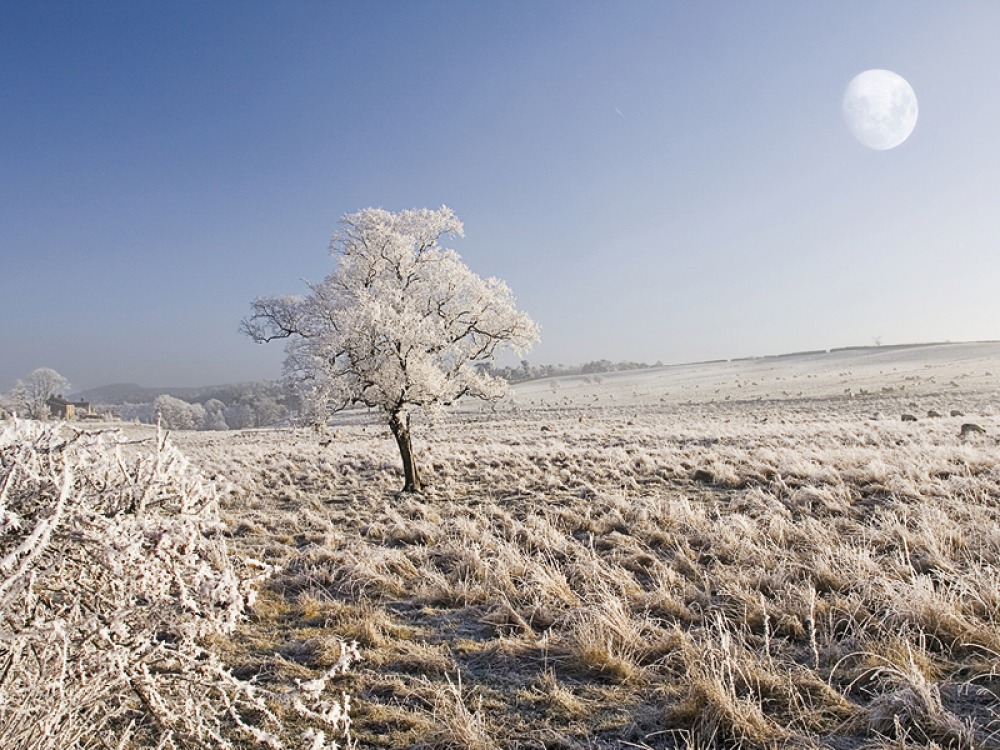 Twelve Moons is Caro's new memoir which follows the lunar calendar (each chapter sharing both a month and a moon), set against the windswept beaches and ancient hills of Northumberland. It's a story about finding yourself, and your voice. 'I wanted to write a story about what it is to be hidden,' Caro explains. 'I wanted to tell my story. I feel, historically, stories of women have been lost or ignored, and I feel that the stories of mothers can also be lost. Where are the women behind the mothers? Initially, I intended to run the St Cuthbert's Way and tell the story by exploring the route but then we went into lockdown and one of my children became very poorly so we couldn't leave the house for lots of reasons.

'Stuck in the house in the wilds of Northumberland, we were often sitting by the window looking up at the sky. We became quite obsessed with the moon, and that's how the idea for the book came about. One night, one of my daughters was dancing on the landing. The moonlight was so strong it was like the sun and she was dancing in the moonbeam. It was a really lovely image. My tendency is to wake up early before the children and write, and I got up the next morning and wrote that down. I continue to get up and write most mornings while looking out the window; that's how this story developed.'

The whole story is drenched in the Northumbrian landscape. 'That's definitely something to expect when you read the book; how I've learned to love Northumberland and how I've learned to make it my home,' Caro says. 'Readers can also expect to learn a little bit about what it is to be a parent/carer, and to travel that often difficult path. I write a lot about isolation and what that feels like and how I manage that.
'Set against the windswept beaches and ancient hills of Northumberland, it's a story about finding yourself'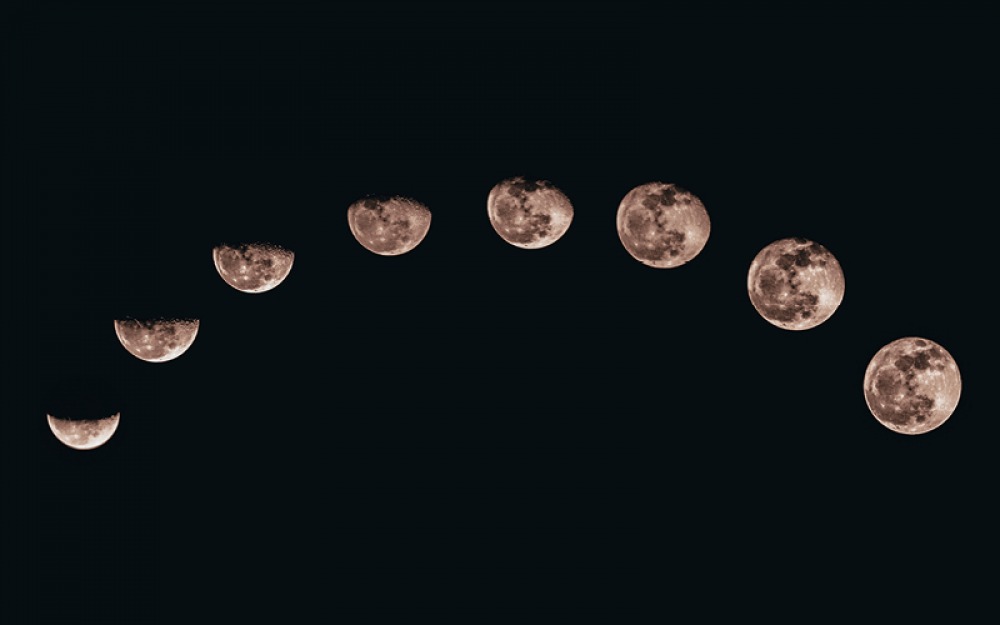 'I really hope this book will speak to people who, for whatever reason, may feel isolated or made to feel that their voice is in someway stifled or never heard. I guess it's a story of resilience; both of my children but also myself, and how you can rebuild and reimagine a life for yourself.'

Caro recommends writing to everyone, no matter how busy they may be. 'I've thought about a memoir as therapy but I don't believe that it's therapy because it's a craft as well,' she says. 'Writing has forced me to create space to confront what is happening to me and it's shown my children that I have been able to create a new life for us despite what we're facing. I hope I'm demonstrating to them, by finding a way of expressing myself, that you can do anything you want even when life is throwing challenges at you.

'Don't be put off if you feel that your life is very full, and you're pulled in lots of directions. I've managed to write a book whilst caring single-handedly for four children. I'm not saying everyone has to write a book, but certainly finding five or 10 minutes in a day to just write thoughts down is really valuable. I also think that lots of the benefit of writing is in the thinking. Being mindful of that process is valuable in itself.'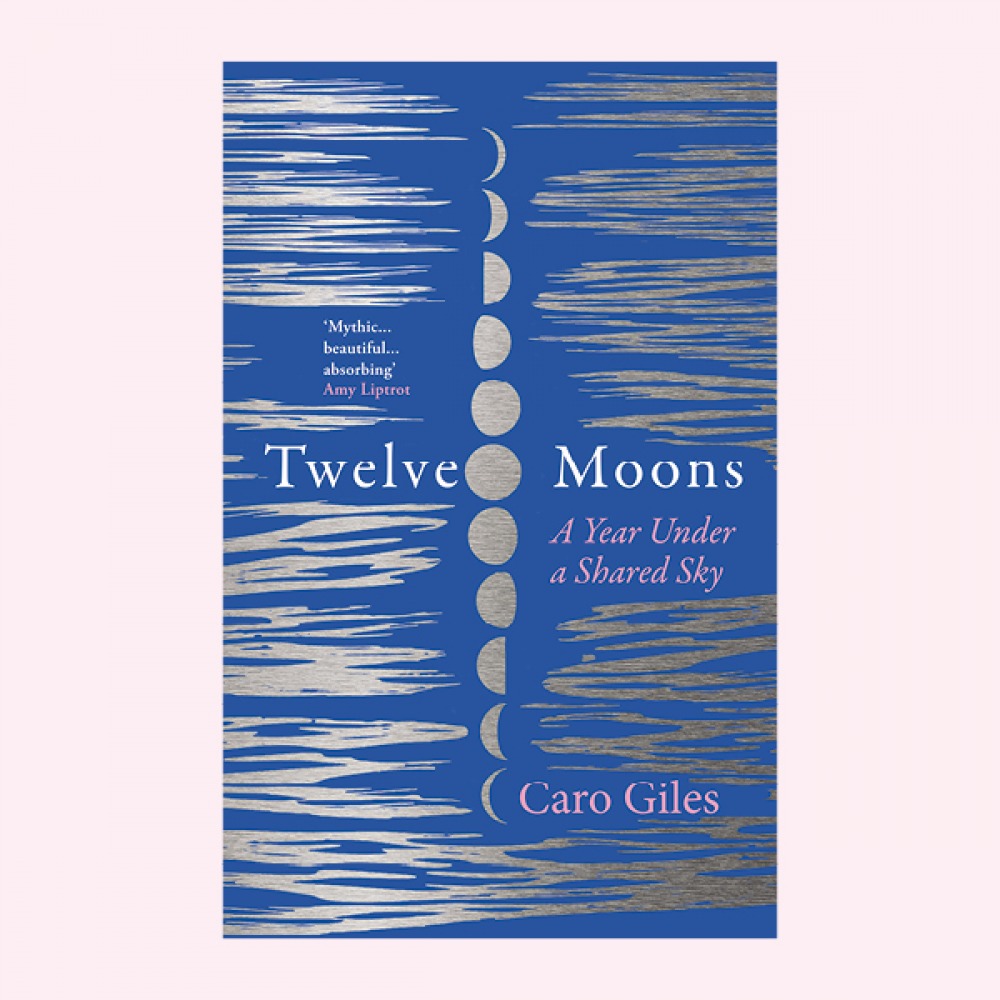 Your favourite place to walk in the North East?
The beach at Howick.

An item you couldn't live without?
I'm not someone who's very attached to items. I have two photographs of my grandparents and they're really special to me, so I'd say them.

A book you'd recommend?
I just started reading My Name Is Lucy Barton by Elizabeth Strout. I'm late to the party on that one though. A book that's been really helpful to me as a parent and a carer is a book called Tender by Penny Wincer. That's the most beautiful and practical book I've read about the art of caring.

Advice you'd give your younger self?
Listen to your gut feeling.

Your favourite place to eat or drink in Northumberland?
Caffe Tirreno in Alnwick.

Plans and hopes for the future?
I've just started writing a new book so I'm excited about that, and I hope for a healthy 2023 for my children.

Twelve Moons: A Year Under a Shared Sky by Caro Giles is published by Harper North on 19th January, £14.99.