Products to Help You Stress Less
With a 'near normal' world, here's how to stress less as we head into a busy festive period.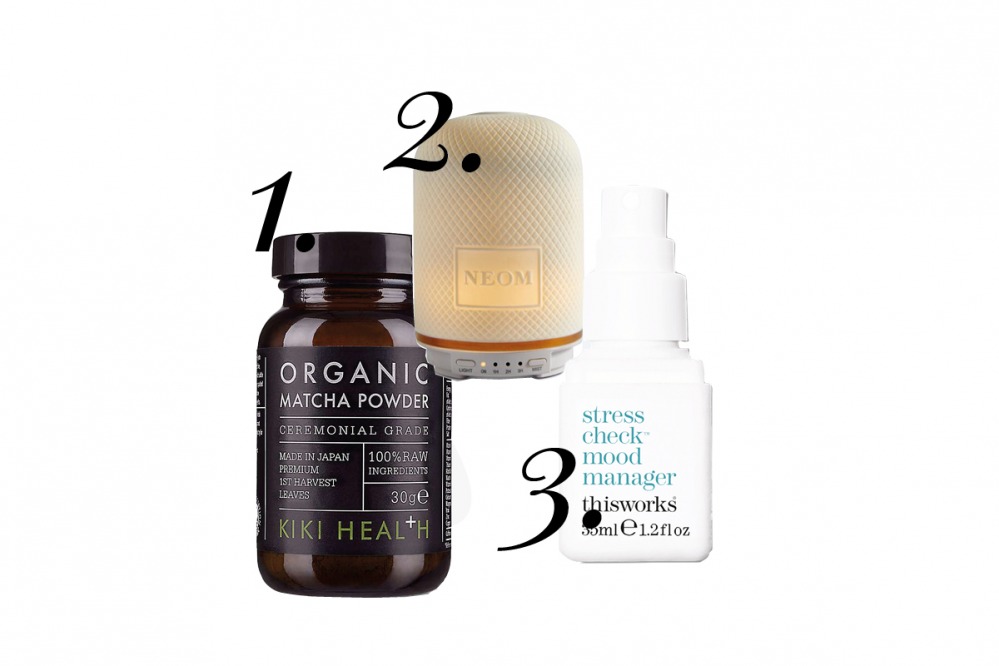 1. Naturally packed with high levels of vitamins and minerals, this Matcha is grown and produced close to the river in fertile rich soil, using traditional techniques to grow the highest grade Matcha possible. Only the first young, most tender leaves are picked each spring before being milled to create an ultra-fine, vibrant green powder.
How: Add a teaspoon to a bowl or mug, add cold or iced water and whisk until frothy, or add to almond or coconut milk for a latte.
Organic Premium Ceremonial Matcha Powder, £19.95 Kiki Health

2. This Wellbeing Pod delivers the perfect amount of scent in minutes, releasing the 100 percent Scent To Calm oil blend in a fine mist into the atmosphere to actively boost your sense of wellbeing.
How: Use day and/or night with a useful timer for continuous use for up to three hours.
Complete Bliss Pod Starter Pack, £115 Neom

3. This motion-activated fragrance of Ylang Ylang, Neroli and Patchouli has been proven to help modify mood, reduce stress and restore calm.
How: Spritz this fragrance over yourself, your bed linen, or around your environment when feeling under pressure. Stress Check Mood Manager, £15 thisworks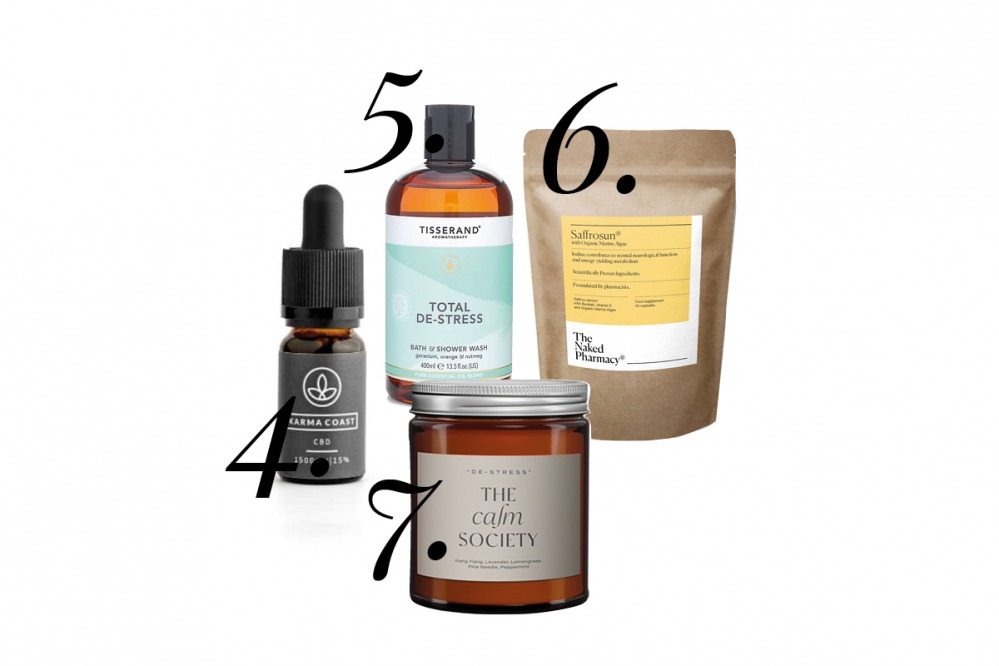 4. The benefits of CBD are many and varied, including helping everything from joint pain to improving mood and relieving stress. It just takes a few drops of this full spectrum CBD tincture, made from gold standard, whole plant CBD.
How: Simply drop two to three drops under the tongue and hold for 60 seconds (the longer you keep it there the more the active ingredients will be absorbed).
CBD Oil, £75 karmacoastcbd.co.uk

5. Upgrade your downtime with this calming and comforting blend of pure essential oils.
How: Massage all over before stepping into the shower or bath.
Total De-Stress Bath & Shower Wash, £11.95 Tisserand

6. These capsules with a clinically effective strength saffron extract, iodine and vitamin D3 are designed specifically to restore emotional resilience, reduce fatigue and help you deal with daily challenges.
How: Take two capsules daily with breakfast.
Saffrosun with Marine Minerals, £35 The Naked Pharmacy

7. A combination of seven soothing scents go into this chakra-cleansing candle, helping to elevate the mind, body and soul. Lemon and peppermint promote a warm and harmonious environment, whilst Ylang Yylang and pine needle help with relaxation and ease feelings of anxiety.
How: Light whenever feeling overwhelmed and allow to burn for an hour to release the scent (keep at a lower level as scent rises).
De-stress Candle, £19.99 The Calm Society at Holland & Barrett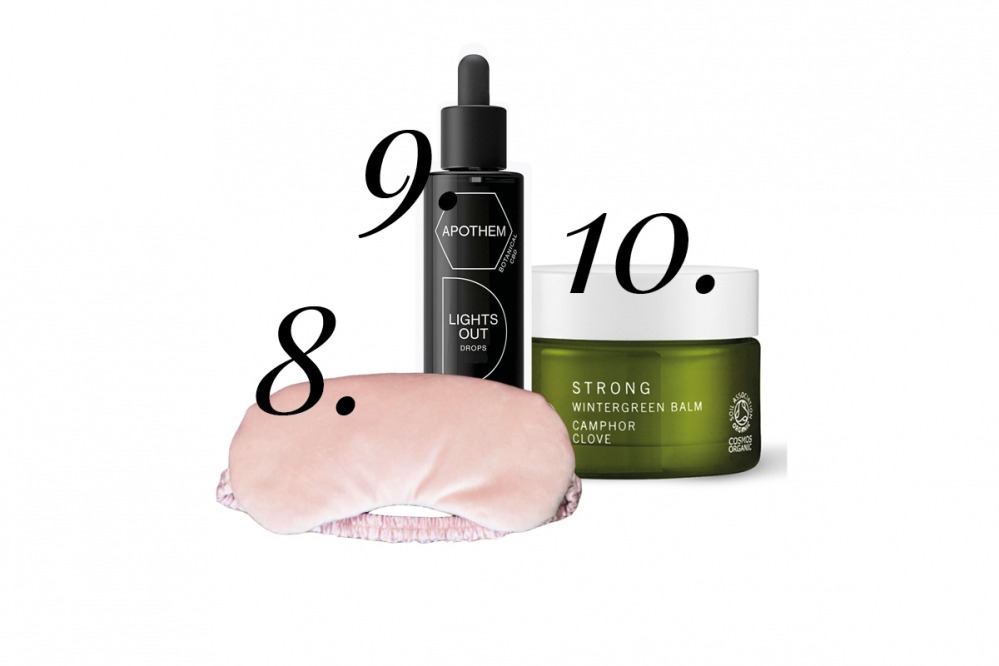 8. The deep-touch pressure of a weighted eye mask is designed to help calm and relax the mind as you drift off to sleep. The light-blocking mask will also improve the quality of our sleep.
How: Place the weighted mask across eyes as you prepare to sleep or whenever you are trying to wind down and still the mind.
Weighted Eye Mask, £15 Rest Easy at John Lewis & Partners

9. Redefine your bedtime routine with this special award-winning formula designed to help you wind down and improve your overall sleep. Blended with CBD, l-theanine and calming camomile delivered in vanilla-flavoured sleep drops.
How: Take four or five drops and hold under your tongue for 60 seconds before swallowing. Regular use recommended.
Lights Out Drops, £75 apothem

10. Clear your mind and strengthen your body with this nourishing balm blended with aromatic essential oils of wintergreen, camphor and clove.
How: Massage onto chest and throat and allow the aroma to clear your senses, or apply topically onto areas of tension such as your shoulders.
B Strong Wintergreen Balm, £25 bamford