A royal dish if ever there was one, butter chicken is known for its luxuriously rich texture and for me, the thicker and creamier the better. It's a flavourful, aromatic curry with a butter and tomato base - wonderfully creamy and tastes out of this world. My children absolutely love this beautiful dish. I make this often and serve it with basmati rice. My husband loves butter chicken too and makes it using this recipe - I've got to say it's pretty good! Forget going out to dinner - make this and have a night in. You can thank me later!
Preparation Time:
15 minutes
Ingredients
4–5 tbsp oil
2 bay leaves
1 onion, finely chopped
500g chicken breast, cut into chunks
1 tsp ginger paste
1 tsp garlic paste
1 tsp chilli powder
1 tsp chilli flakes
1 tbsp Kashmiri chilli powder
1 tsp ground coriander
1 tsp ground cumin
½ tsp ground turmeric
1 tbsp butter chicken masala or tandoori masala
½ tsp salt
½ tsp ground black pepper
1 tbsp dried fenugreek leaves
1 fresh tomato, chopped
250g tomato passata
100–150ml water
125ml milk
150ml single or double cream
30g butter
2 tbsp lemon juice
chopped fresh coriander, to garnish
Method
Heat the oil in a large saucepan on a low heat, add the bay leaves and onion and cook for five minutes until golden brown. Add the chicken, ginger paste and garlic paste and cook for 25 minutes until only a little moisture is left from the chicken.

Add the chilli powder, chilli flakes, Kashmiri chilli powder, ground coriander, cumin, turmeric, butter chicken masala or tandoori masala, salt, pepper and dried fenugreek and stir well. Add the fresh tomato and passata, cook for one minute, then pour in the water, milk and cream and stir well. Simmer for eight to 10 minutes until the sauce has thickened.

Add the butter, letting it melt through the sauce, then add the lemon juice and serve sprinkled with chopped coriander.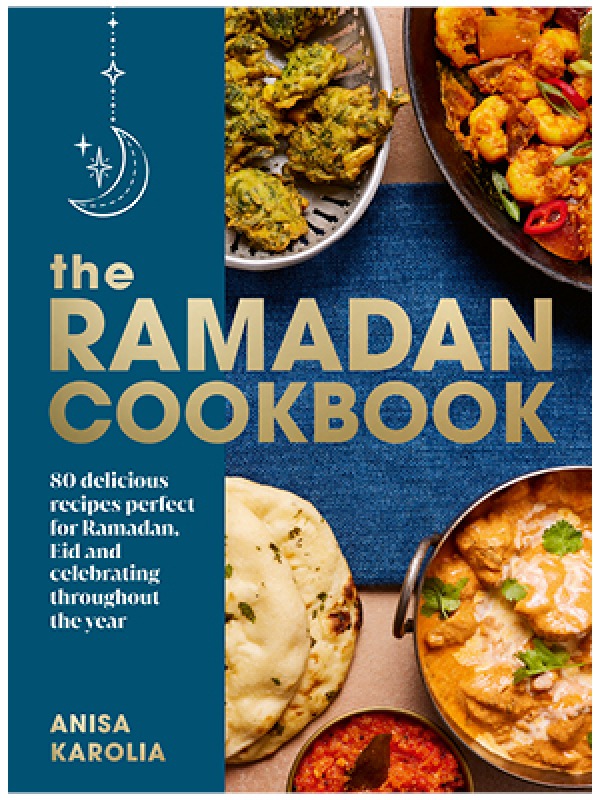 Extracted from The Ramadan Cookbook by Anisa Karolia (Ebury Press, £22) Photography by Ellis Parrinder
This article contains affiliate links. We may receive a commission for products that are clicked on through our website.