Relaxed Dining Destinations Across Yorkshire
If you're looking for somewhere you can sit back, relax and enjoy the food, these are our top picks for a more laid-back, but equally indulgent dining experience.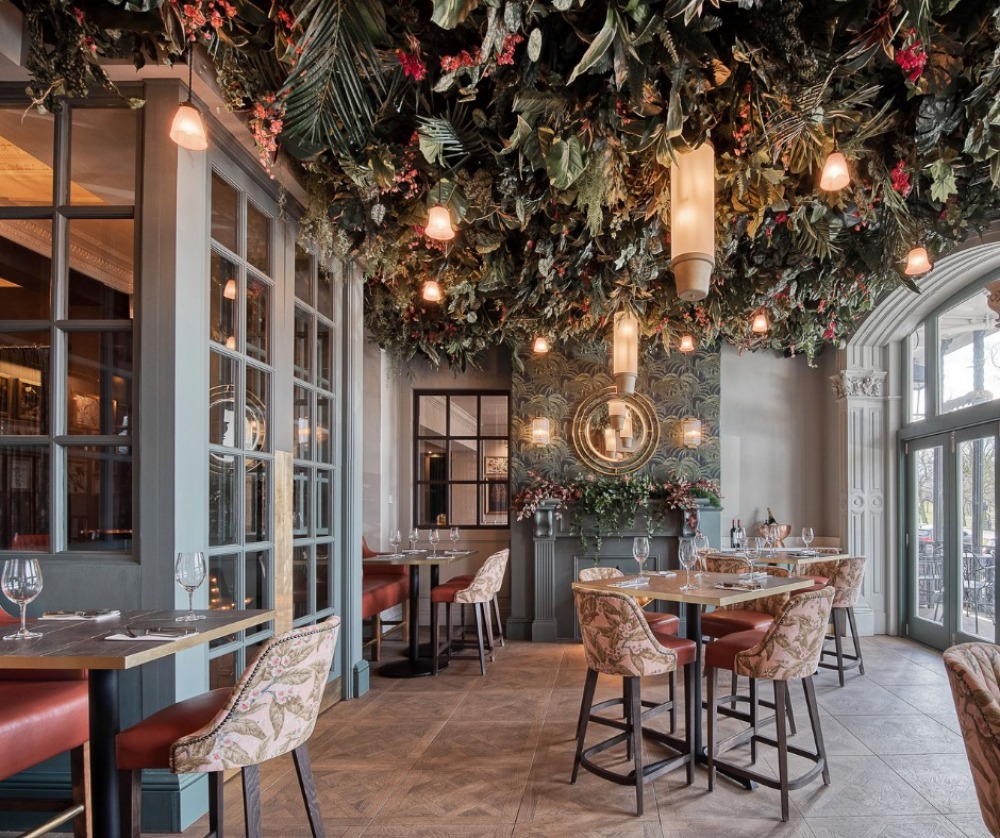 THE PICKLED SPROUT
Yorkshire Hotel, Prospect Place,
Harrogate HG1 1LA
01423 706700
New to Harrogate, this casual dining restaurant offers a fresh and soulful experience in opulent surroundings. Led by Executive Chef, Richard Ferebee, The Pickled Sprout's menu is packed with hearty favourites, enriching superfoods and creative dishes using the best locally-sourced ingredients. And don't even get us started on the cocktails…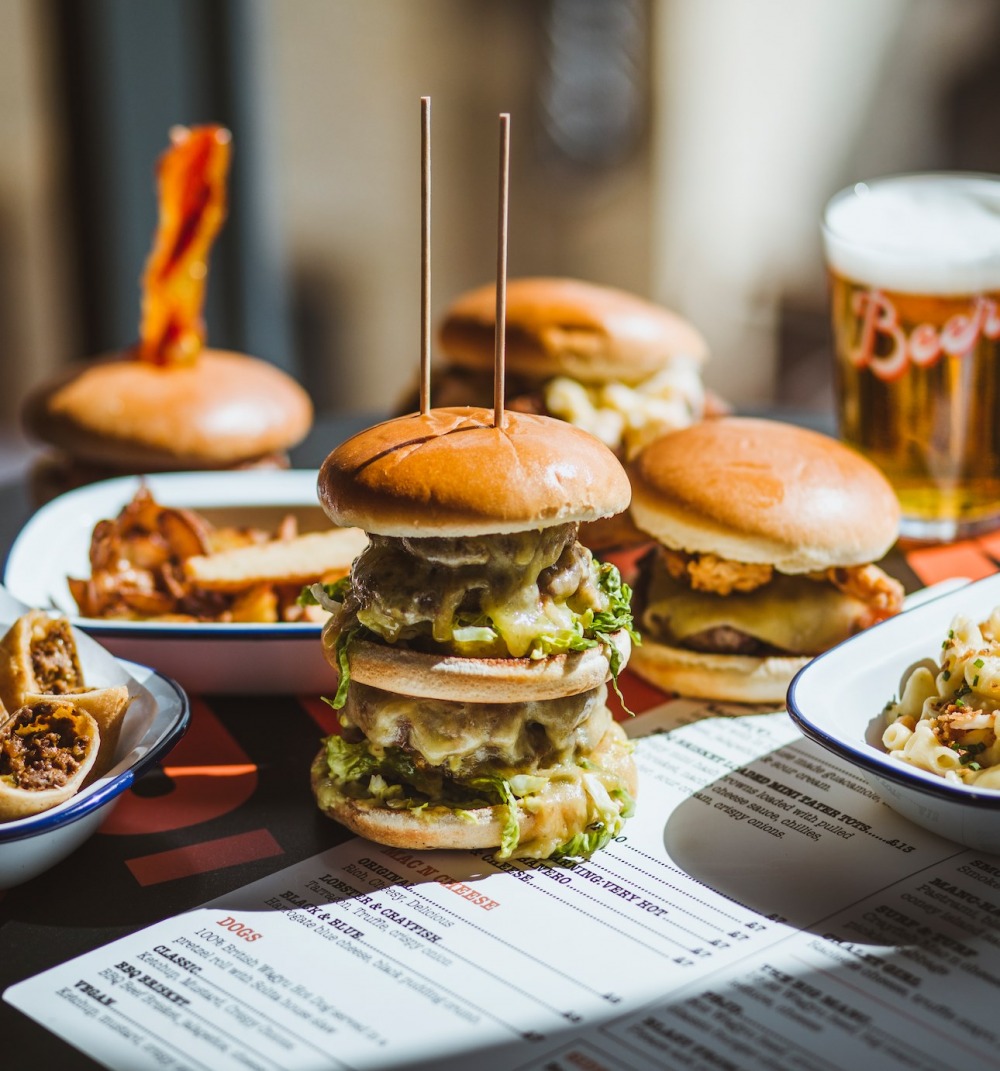 SOLITA BAR & GRILL
3 North Bar Within, Beverley HU17 8AP
01482 315822
As one of seven restaurants making up the UK's only chain serving 100 percent British Wagyu beef, Solita Beverley is one not to miss. With Bottomless Brunch, a menu for the little ones, tasty Wagyu treats and, of course, burgers galore, there's something for everyone. Based in the heart of Beverley, on one of the town's most historic streets, the location is just as good as the food.
0.2–0.5 Krynkl, 294 Shalesmoor, Sheffield S3 8US
0114 299 1539
This open-plan restaurant offers an immersive dining experience. Guests share in the buzz of the kitchen and their passion for the food they produce. Offering five, eight and 10-course tasting menus, flavour-packed cooking is the focus here. Using sustainable and responsibly-sourced ingredients, the team discover new produce and develop their favourite flavours to create dishes in their own JÖRO style.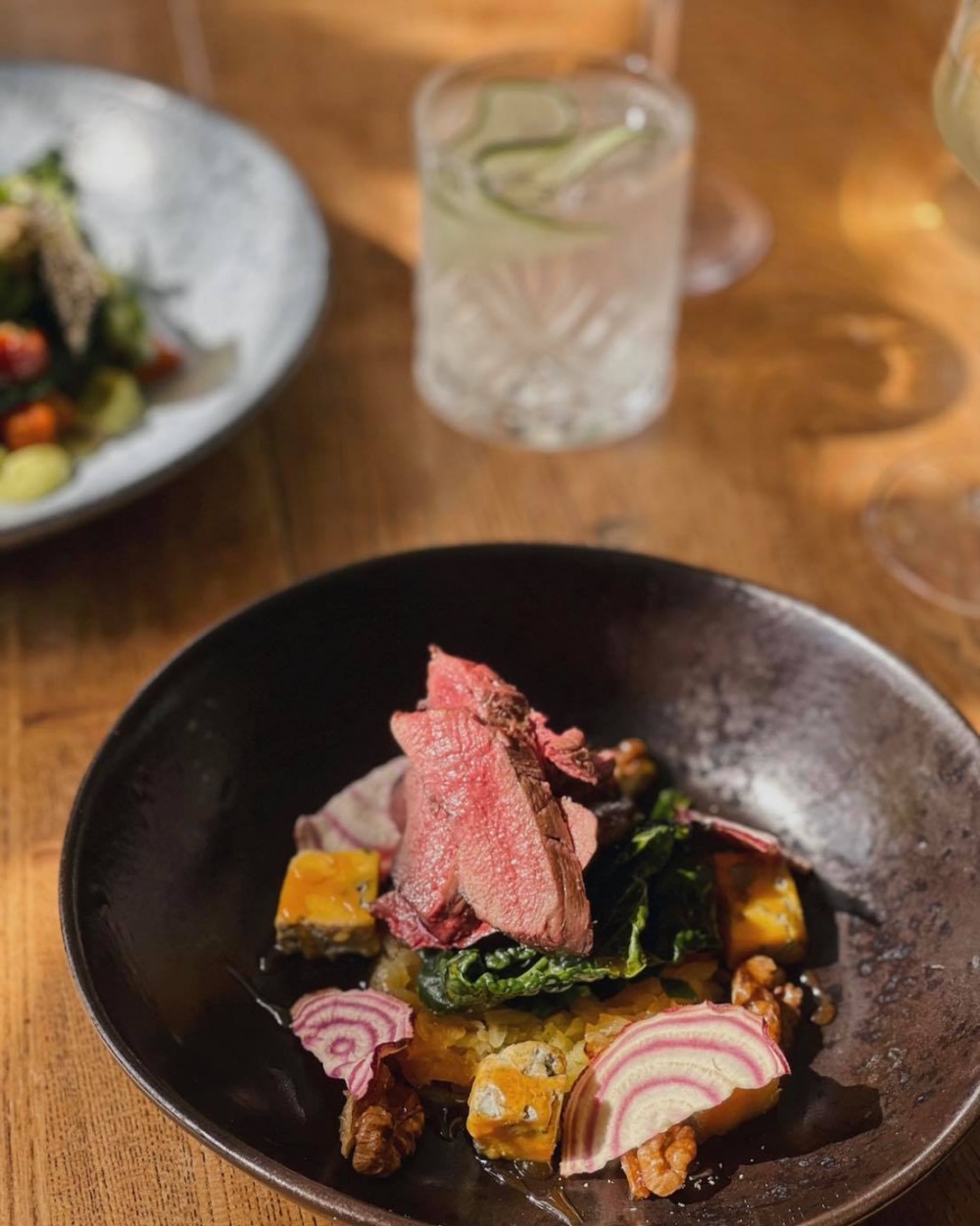 ELSWORTH KITCHEN
18–20 Coach Street, Skipton BD23 1LH
01756 229224
Located in the historic canal quarter of Skipton, Elsworth Kitchen is a vibrant, welcoming restaurant serving fresh and authentic food. With a motto of 'empty plates equals happy customers', their menu uses the finest in local, British and seasonal produce. Dinner service is only on Friday or Saturday nights and the menu changes weekly, so although you'll rarely have the same thing twice here, you'll always be impressed.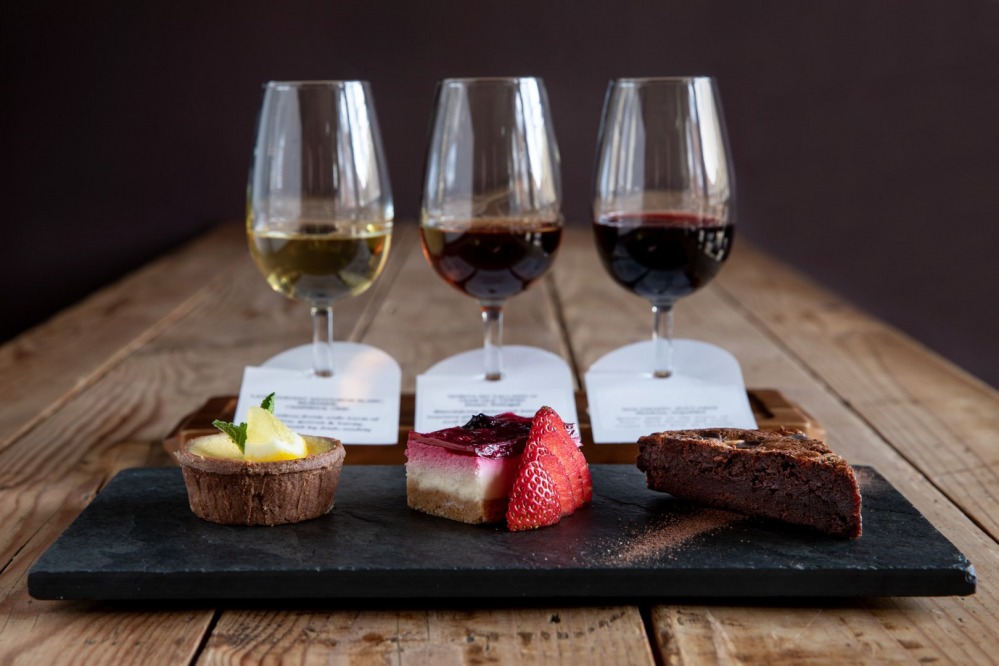 PAIRINGS
28 Castlegate, York YO1 9RP
01904 848909
Award-winning wine bar and deli, Pairings, is run by sisters Kelly and Kate who are passionate about pairing wine and food, and this bar offers a place to relax, socialise and feel at home. For the true Pairings experience, accompany your wines with the recommended food pairings, featuring locally-sourced charcuterie, cheese, fish and desserts. Due to their small catering area, there can be a bit of time before getting your food, but we promise it is worth waiting for.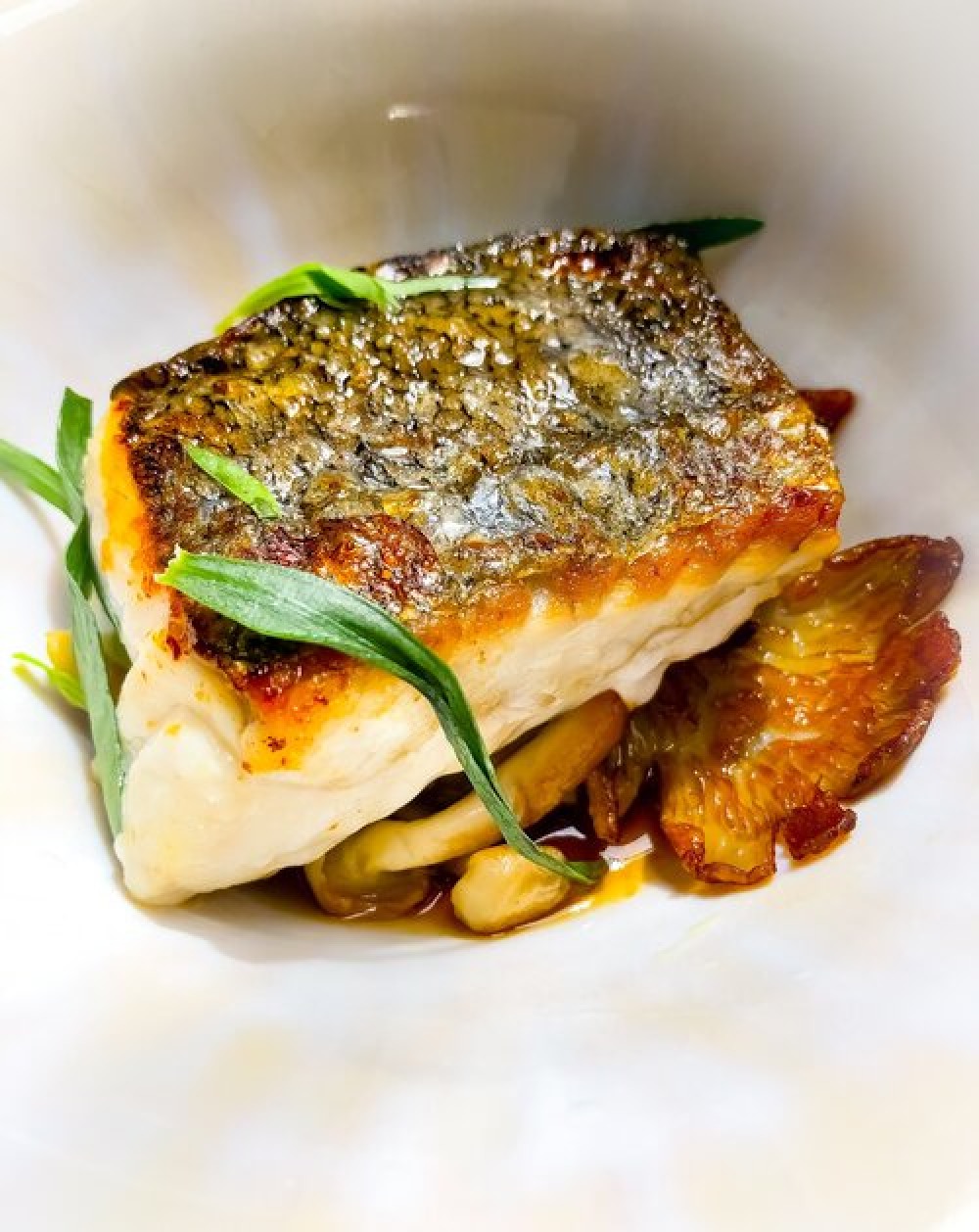 THE WHITE RABBIT
1 White Hart Fold, Todmorden OL14 7BD
01706 817828
Run by chefs Robyn and David Gledhill, the White Rabbit is a modern British restaurant providing high-quality dining in a relaxed and welcoming atmosphere. To ensure their locally-sourced produce is the best possible, the five or eight-course tasting menus change every month to work in line with the seasons. Using both classic and modern techniques, the dishes they create are both fascinating and unique.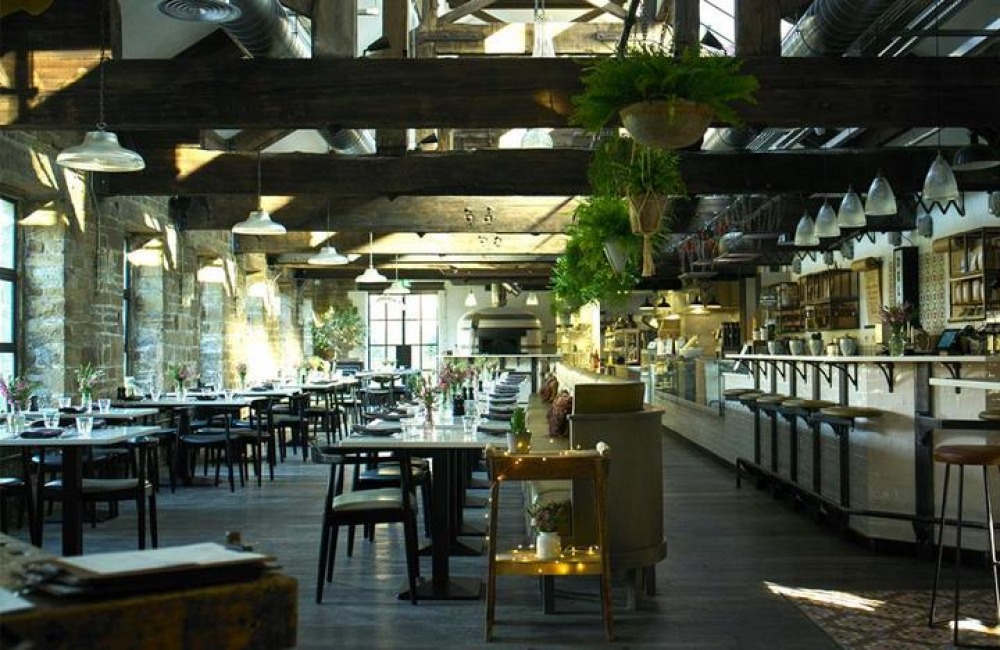 DEVOUR AT THE DYEHOUSE
Luke Lane, Thongsbridge, Holmfirth HD9 7TB
01484 684793
Devour recreates the warmth and generosity of back-street trattorias in Italy, and brings it just a stone's throw away from the cobbled streets of Holmfirth. Located in a beautifully-restored wood turning mill and dyehouse, the decor merges the building's industrial heritage with the energy of an Italian piazza, with a riverside garden and wild flower meadow nearby. Offering a British take on Italian cooking, Devour is about serious food, but with a simple, laid-back approach – the perfect place to bring people together.
Langborne Road, Whitby YO21 1YN
01947 821900
Michelin-starred chef Andrew Pern had long wished to open a restaurant in his hometown and to celebrate the ingredients he grew up surrounded by – now with The Star Inn The Harbour in Whitby he does both. The menu features catch of the day fish, world famous North Yorkshire Moors produce such as furred and feathered game, as well as a seasonal all day menu. Surf 'n' turf style dishes are a restaurant speciality, mirroring its 'one-foot-in-the-sea-one-foot-on-the-Moors' location.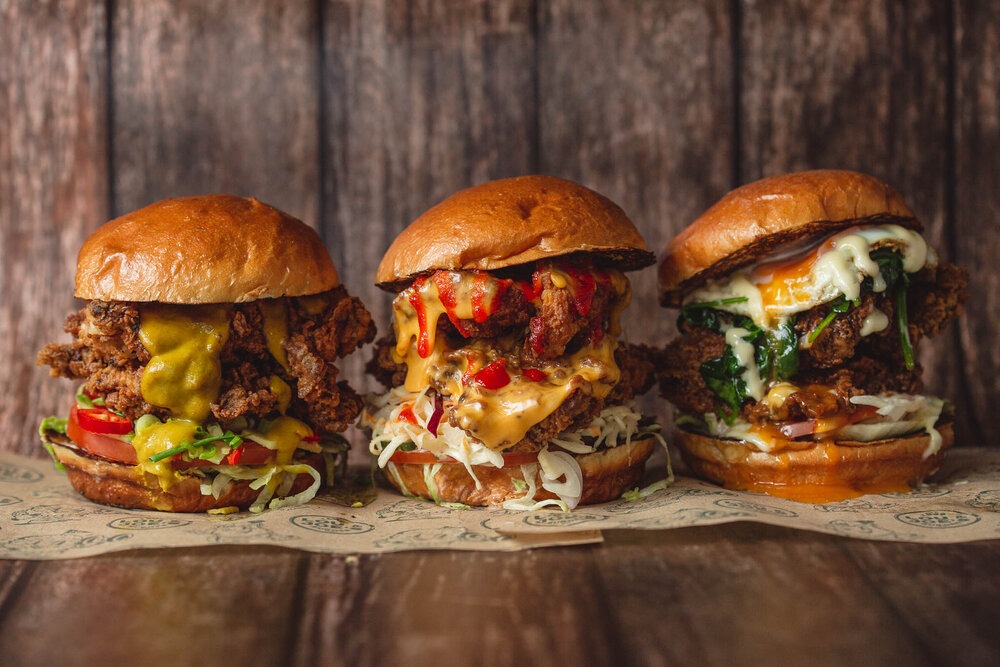 LOU & JOE'S BURGER CO.
11 Victoria Square, Dunford Road, Holmfirth HD9 2DN
01484 508996
Lou & Joe's is a local institution – known for its outstanding homemade burgers and good vibes all round. With beef locally sourced from Yorkshire farmers and dried to an optimal age, each patty is then minced and pressed in-house to ensure freshness, great flavour and consistency. With the choice of beef or chicken, and skinny, standard or stacked (one, two or three patties), all served alongside hand-picked ingredients from favourite local suppliers, this independent restaurant literally creates moments of happiness within a bun.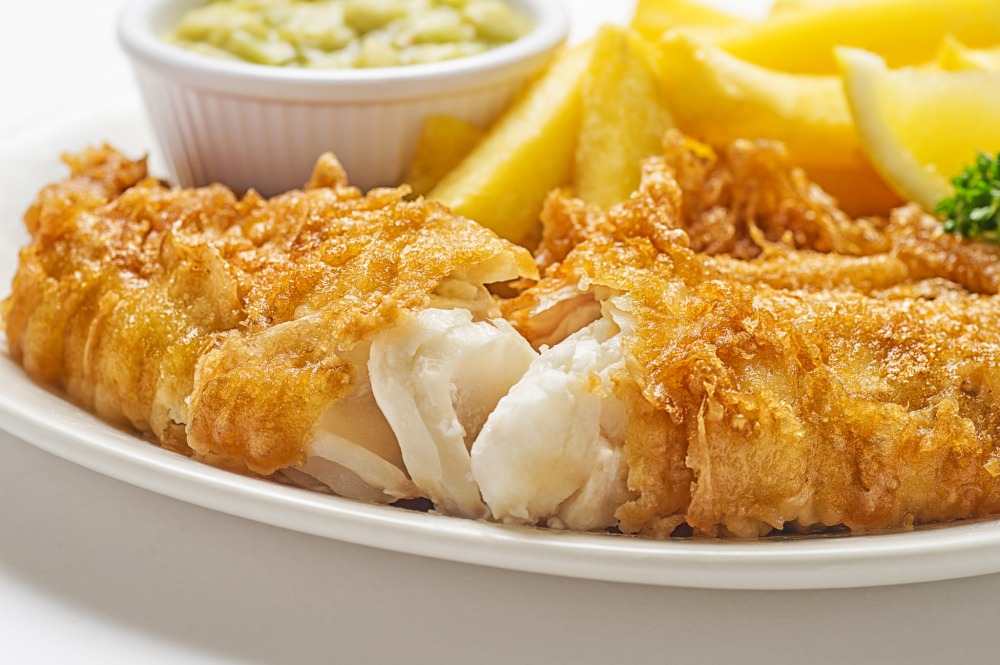 BIZZIES LIZZIE'S
36 Swadford Street, Skipton BD23 1QY
01756 701131
High Street Car Park, Skipton BD23 1ED
01756 794531
Family-run and award-winning Bizzies Lizzie's is a fish and chip stalwart in Yorkshire. With three generations now working hard to ensure they remain Skipton's favourite fish and chip restaurant, the award-winning chippy takes local produce seriously. With freshly-baked bread from Haighs Bakery, and Maris Piper potatoes from Robert Wellock in Barnoldswick, together with the freshest fish available, the food is always fabulous and there are gluten-free, dairy-free, vegan, vegetarian, pescatarian and calorie-counted options on the menu (how many restaurants can say that!).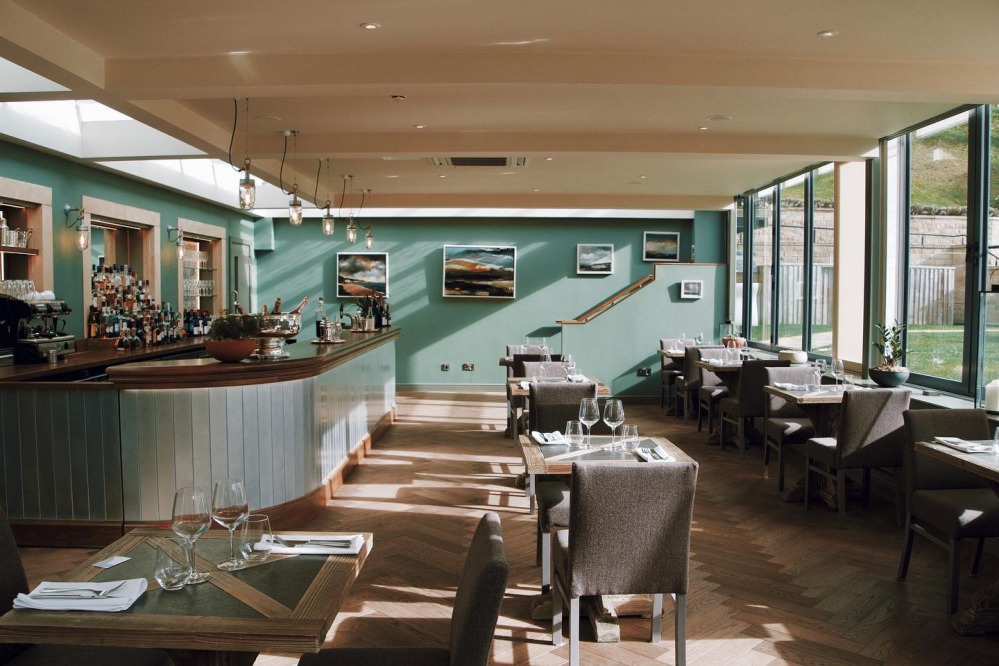 RAITHWAITE SANDSEND
Raithwaite Estate, Sandsend Road, Whitby YO21 3ST
01947 661661
Just-picked veg from the Dales, the freshest seafood from Whitby, mushrooms foraged from the estate grounds and herbs from the Raithwaite Sandsend organic garden are just a few of the touches that make dining here so special. Keeping things simple, seasonal and scrumptious, the stylishly redesigned restaurant celebrates the best produce in Yorkshire with seasonal dishes and old favourites. This is the ideal spot to relax with family and friends.
87–89 High Street, Knaresborough
HG5 0HL
01423 800040
This independent, family-run gastropub has a quirky yet cosy bar, with an enviable selection of craft beers, small batch spirits and cocktails, as well as 30 different wines served by the glass and the food here centres around a roaring fire pit, housed in their spectacular beer garden. Their meat-based menu may be small but, all cooked on the open fire, it's the definition of quality over quantity.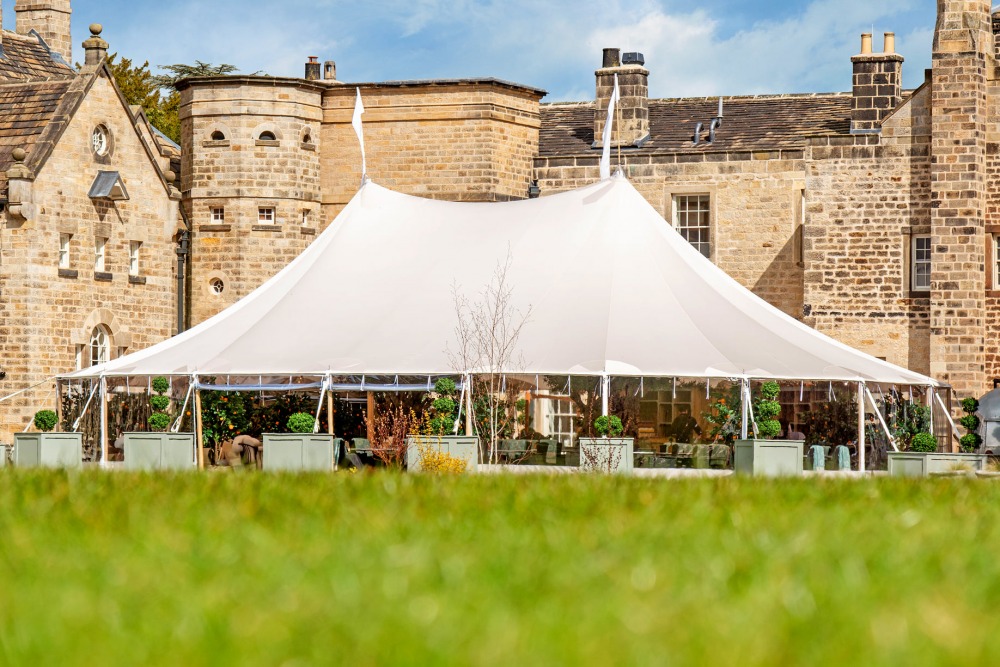 THE ORCHARD
Grantley Hall, Ripon HG4 3ET
01765 620070
Set within a sailcloth marquee, The Orchard at Grantley Hall offers stylish yet laid-back summer dining, where guests can enjoy views over the manicured gardens of the hotel's West Lawn. Whether you prefer to spend the afternoon sipping on seasonal cocktails, or catching up with friends over vibrant summer dishes, this is the perfect casual drinking and dining destination.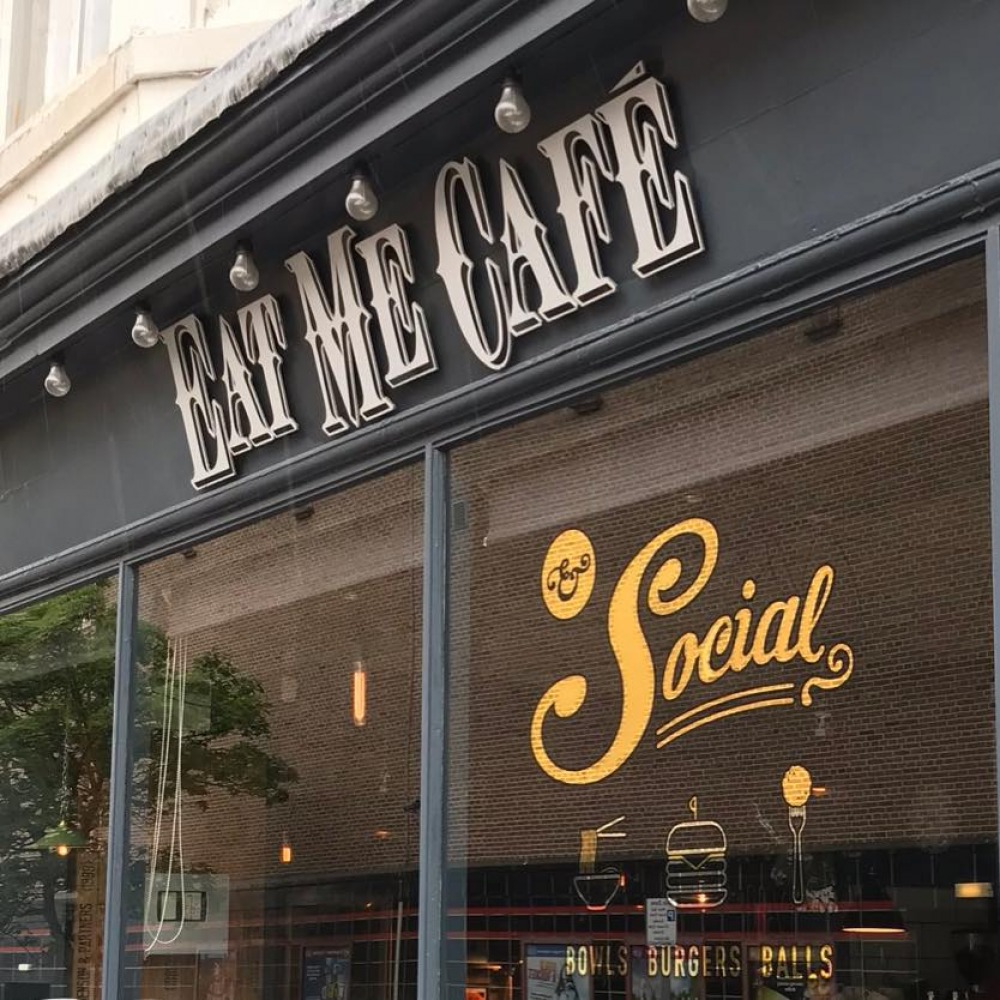 EAT ME CAFÉ
Stephen Joseph Theatre, Scarborough
YO11 1JW
07445 475328
Six-times Good Food Guide's Local Gem Award winner, Eat Me Cafe is exactly that – a real hidden gem. Now housed in the world-class Stephen Joseph Theatre, it is the same Eat Me that everyone loves, just now in a gorgeous art-deco building. With an eclectic mix of British and Asian cuisine, this gastro cafe's menu includes everything from Japanese ramen to mouth-watering burgers, as well as mac 'n' cheese… just because. With specials changing daily, and new menu arrivals every week, the only thing you can be sure of staying the same each time you visit is having a great dining experience.
98 Micklegate, York YO1 6JX
01904 634849
Housed in a Grade II-listed building, this cosy restaurant specialises in creative small plates. Contemporary British cooking with an international influence results in a diverse menu showcasing uncomplicated, yet refined dishes, while their drinks list includes an exclusive wine journal, seasonal cocktails and a varied selection of local and international craft beers.