17 Restaurants, Cafés and Bars on the North East Coast You Must Try
Taste the best of the North East coast at these restaurants, cafés and bars
Plenty of them are dog friendly!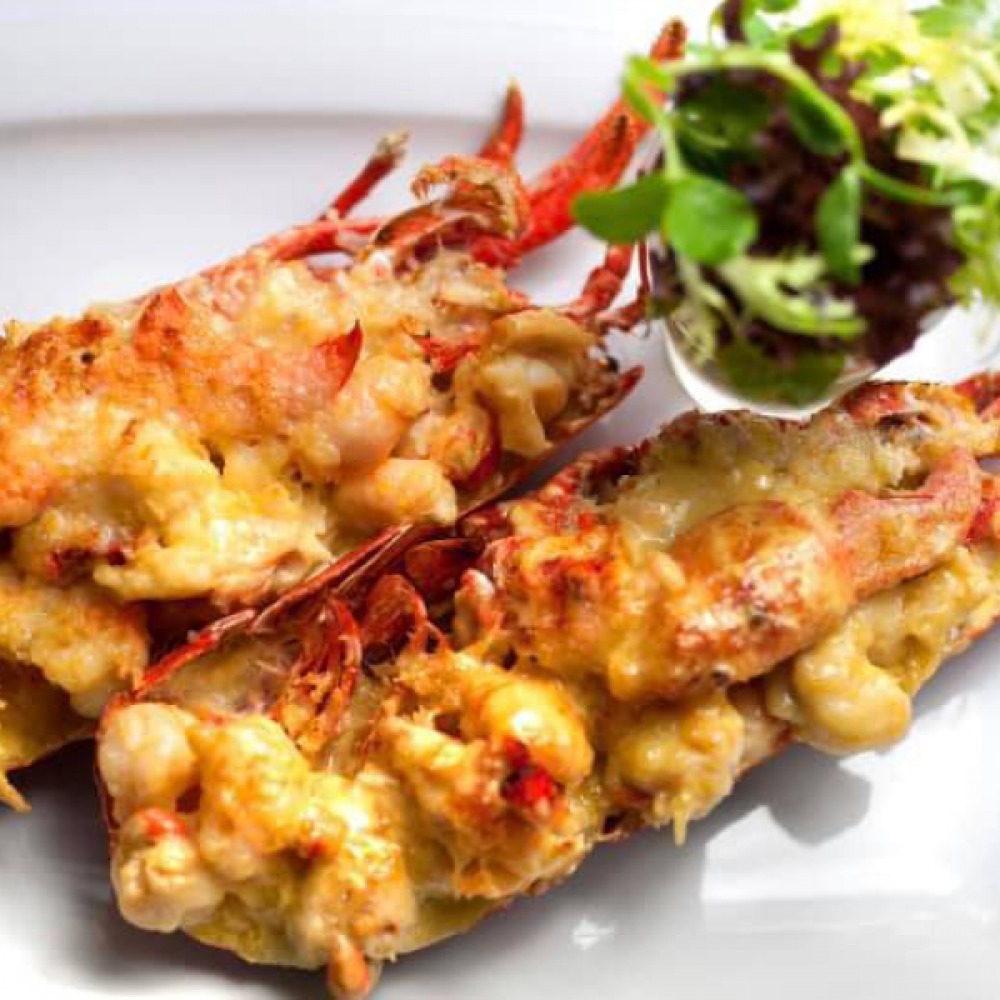 Élan Pizzeria
68 Main Street, Seahouses NE68 7TP
01665 721311
elanpizzeria.co.uk
This hidden Italian gem is passionate about authentic food. Cute and cosy, on Seahouses' Main Street, it serves high quality, yet affordable artisan pizza and oven-baked pasta. Each dish is made to order and is available to takeaway. Although it's fully-licensed, you can bring your own bottles to enjoy for a small corkage fee (£3).
Riley's
Fish Shack, King Edward's Bay, Tynemouth NE30 4BY
0191 257 1371
rileysfishshack.com
Fish Shop, 3–5 Percy Park Road, Tynemouth NE30 4LZ
rileysfishshop.com
One of the North East's most iconic foodie destinations – if you haven't been to Riley's, where have you been? Riley's Fish Shack are still serving up the freshest fish on the beach at King Edward's Bay, and their new Riley's Fish Shop is making waves too. It's a chef-led fishmonger, eatery and deli where you can watch the chefs work in the open kitchen before sampling their small plates and extensive wine list.
The Lord Crewe
Bamburgh NE69 7BL
01668 214243
lord-crewe.co.uk
Led by the former head chef of the renowned Crab & Lobster Restaurant in Asenby, The Lord Crewe has reopened in Bamburgh under new ownership and with a brand new menu. With a strong emphasis on high quality, local produce, expect sumptuous dishes including Lindisfarne oysters, lobster Thermidor twice-baked cave-aged cheddar and spinach soufflé and 28-day aged ribeye. There's a great menu for vegetarians too so there's plenty of choice for everyone.
Dodgin's Yard
50b Bell Street, North Shields NE30 1HF
0191 259 1992
dodginsyard.com
On the bustling North Shields Fish Quay, this café, bar and grill is the perfect place to sample freshly-caught seafood. Using locally sourced ingredients, diners can enjoy an array of dishes, from breakfast plates to hearty main meals and delicious Sunday roasts. Try one of the fish and meat boards and choose from Northumbrian steak and pulled Moroccan lamb, Thai fish cakes and catch-of-the-day goujons.
1910 Steak & Seafood
Spanish City, Spanish City Plaza, Whitley Bay NE26 1BG
0191 691 7090
spanishcity.co.uk
Just a stone's throw from Whitley Bay's coastline, 1910 sits within the renowned Spanish City and is one of the only North East fine-dining restaurants that specialises in steak and seafood. It's named after the date that Spanish City was originally built. Stand-out dishes include lobster Thermidor, Lindisfarne oysters and 28-day aged sirloin steak, all made with the freshest seasonal ingredients. End your meal with the decadent chocolate and salted caramel sphere as you gaze out across the North Sea.
Elder and Wolf
171 Whitley Road, Whitley Bay NE26 2DN
07599 833611
elderandwolf.com
Elder and Wolf cook like cavemen: with fire. Their award-winning kebabs, handmade pizzas and wood-fired tacos are perfection, whilst the cocktails and craft beers seal the deal. As winner of best newcomer restaurant outside London at the British Kebab Awards, it's popular, so book if you can and there's a great outdoor space under the pergola here too.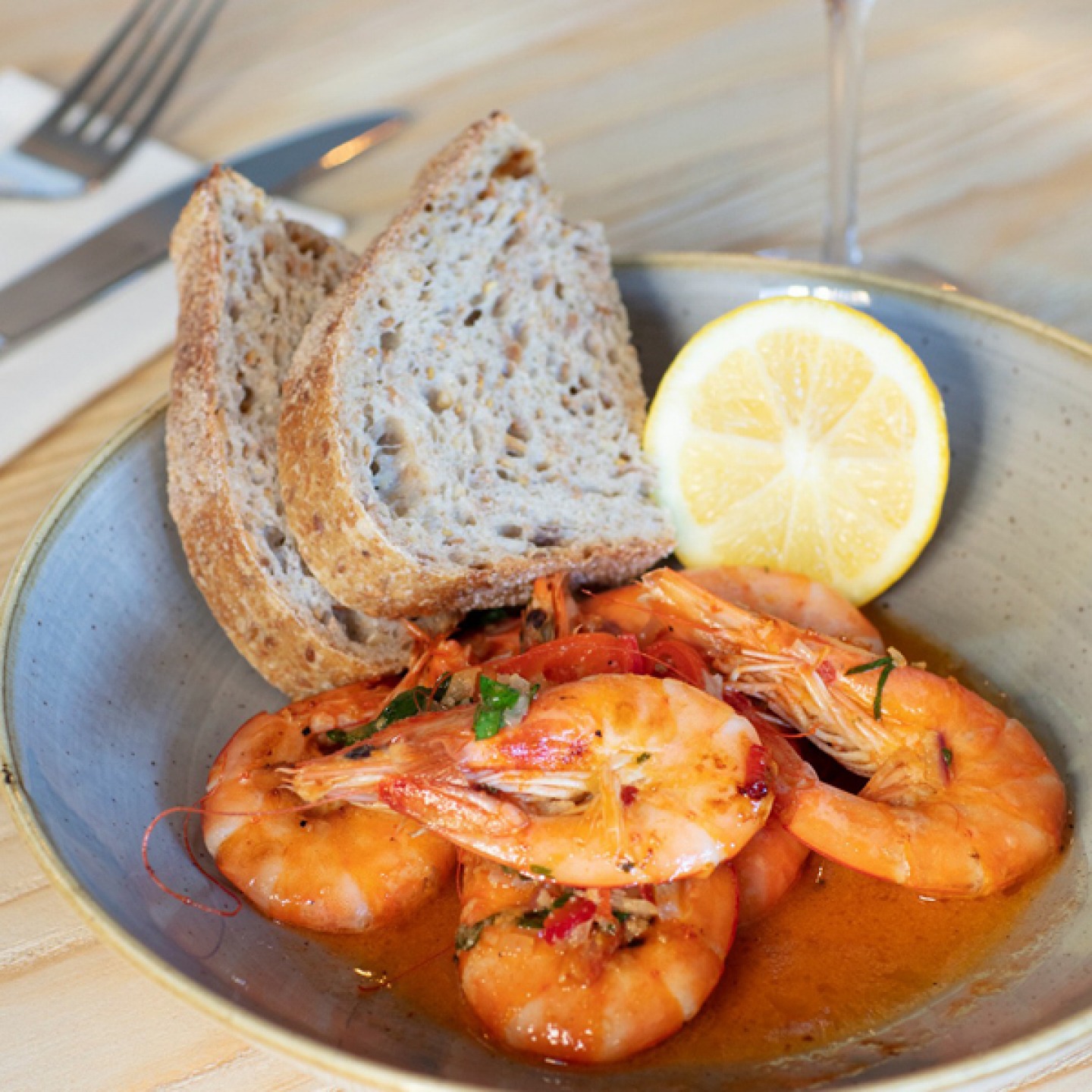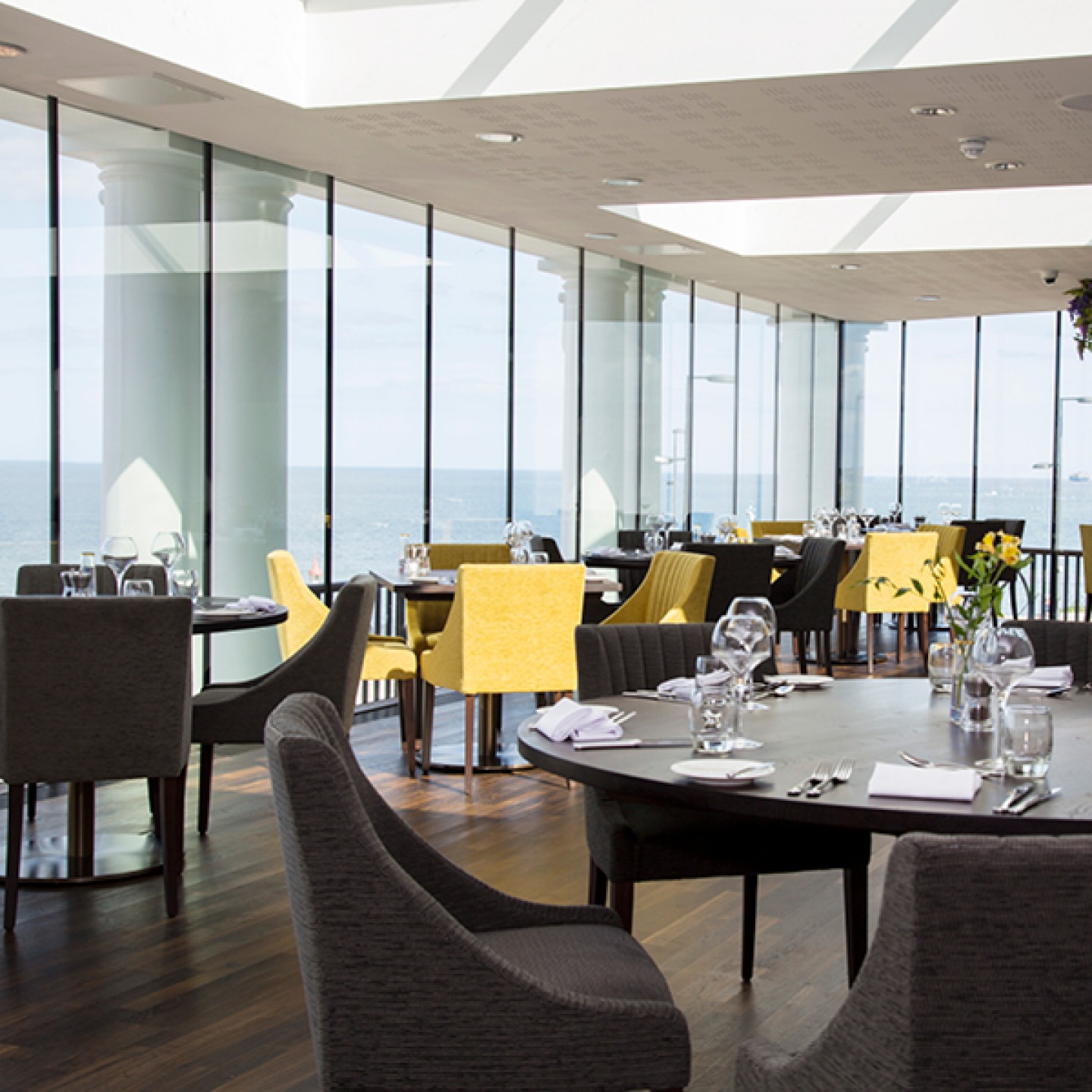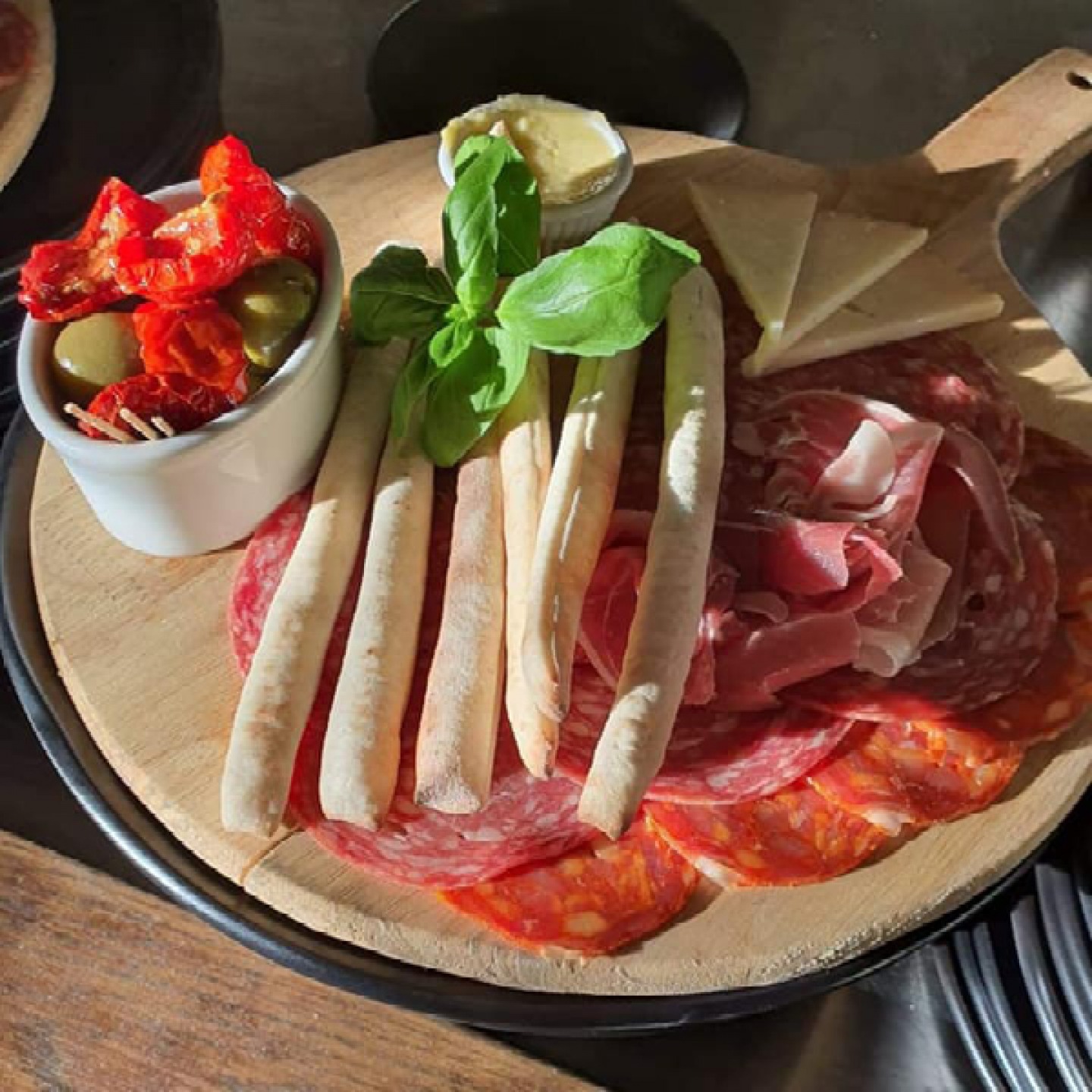 Shoreline Café
3 Church St, Craster NE66 3TH
01665 571251
This popular, dog-friendly café in the seaside village of Craster makes for a great stop off en route for walkers on the coastal path between Boulmer and Beadnell. Serving delicious sandwiches, snacks and homemade cakes, alongside coffee and (sometimes necessary hot chocolate).
The Potted Lobster
3 Lucker Road, Bamburgh NE69 7BS
01668 214088
thepottedlobster.co.uk
Creating quality dishes using the freshest fish delivered daily, alongside lamb and beef from Bamburgh and beyond, The Potted Lobster is popular for a reason. Be sure to book – the seafood platter prepared by their highly-skilled chefs has diners returning time and time again to this intimate and hugely appealing destination, and in the summer it does get very busy. It's a favourite of the Hairy Bikers.
Allard's Lounge
74–75 Front Street, Tynemouth NE30 4BP
Allard's on the Quay
1 Union Quay, North Shields NE30 1HJ
0191 447 3252
allardslounge.co.uk
A renowned hotspot for food and drink, Allard's Lounge serves everything from small sharing plates to salads, pizzas and flatbreads, alongside gloriously generous glasses of wine and imaginative cocktails. Their recently revamped tapas menu includes sesame beef, chorizo hake and vegan gyozas and these venues are the perfect places to relax after a stroll on the beach.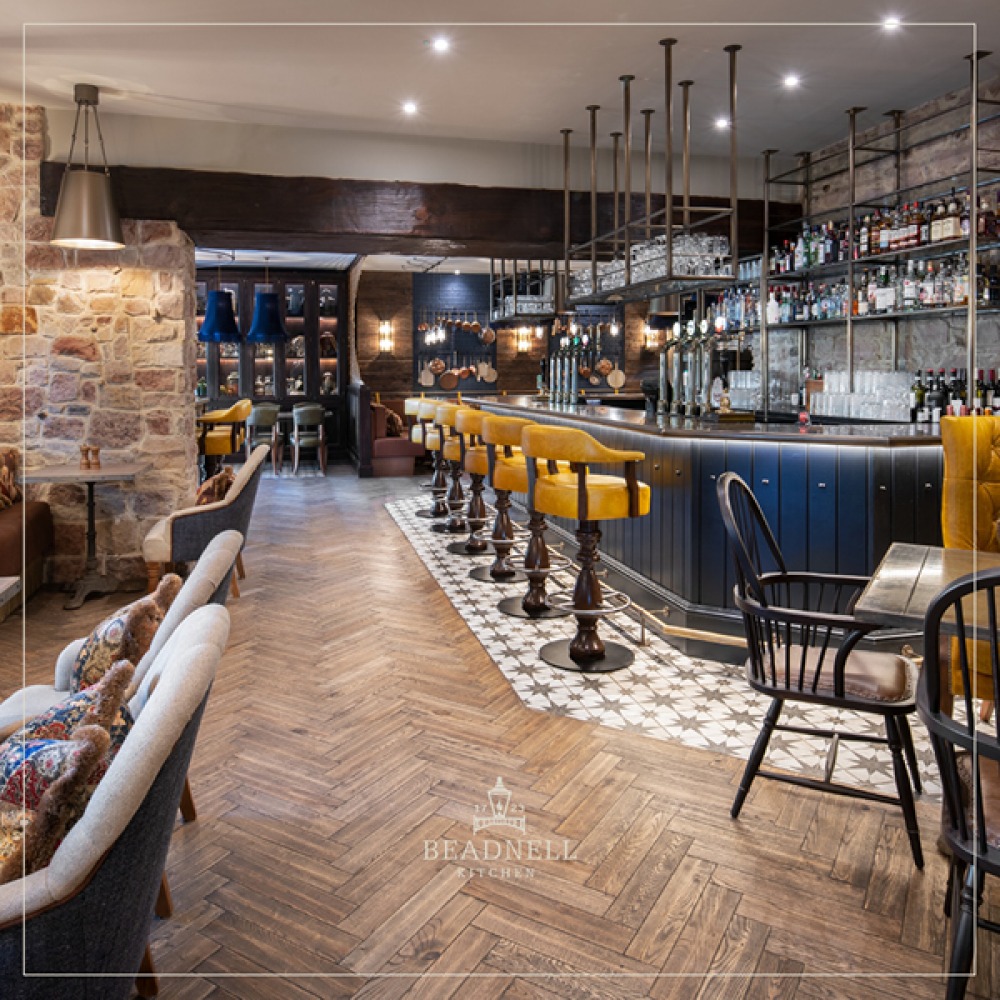 The Ship Inn
Low Newton, Alnwick NE66 3EL
01665 576262
shipinnnewton.co.uk
The Ship Inn overlooks the tiny green towards the beach at Low Newton. In the summer, seafood is served straight from the bay, while the rest of the menu features the best Northumberland produce. It's hugely popular, so book in advance and be prepared to wait.
Beadnell Towers
The Wynding, Beadnell NE67 5AY
01665 721211
beadnelltowers.co.uk
Stylish and spacious, the Towers' kitchen, lounge and bar is a destination made for fine dining and enjoying good company. It blends local produce and food heritage with confident cooking and relaxed Northumbrian hospitality. Rather than adopting a fixed style, they are led by the availability of ingredients and the results of their careful and ongoing sourcing. Guests can sit back and enjoy watching their food being produced in the open kitchen, viewed from the calm and comfort of the dining room, or chill out in the dog-friendly bar.
Caboose at Blyth Boathouse
Quay Road, Blyth NE24 3PA
01670 359851
caboose-group.co.uk
Situated on the riverside in Blyth, Caboose is a family-run café, bistro and restaurant offering fantastic food at affordable prices. Their carefully-crafted menus are a mix of classic and contemporary locally-sourced, seasonal dishes and with a breakfast, brunch, lunch and dinner offering, they're a great dining destination at all times of the day. A children's menu for each mealtime makes it an ideal place for all the family (even the four-legged members), as well as being equally good for drinks, with a well-stocked bar and beer garden.
Colmans Seafood Temple
Sea Road, South Shields NE33 2LD
0191 511 1349
colmansseafoodtemple.co.uk
Colmans Seafood Temple is a family-orientated seafood restaurant. With stunning panoramic views of the coastline, Colmans has reinvented the neoclassical 'Gandhi's Temple' into an altar offering everything from Lindisfarne oysters to line-caught haddock. If you're ordering to take away, the trio of tacos is a must – one teriyaki salmon, one traditional cod and mushy peas and one crispy prawn.
Signals
1A Station Square, Saltburn TS12 1QA
01287 623319
signalssaltburn.com
Found in the heart of Saltburn, this bright, modern and welcoming café and bar has been around since 1986, serving delicious food and speciality drinks. Their breakfast and brunch dishes are not to be missed – smashed avocado bagels, strawberry fool porridge and breakfast loaded flatbreads are just some of the dishes on offer – whilst their famous parmo loaded fries are also a popular choice for many. Don't miss out on their homebaked cakes and pastries which can be ordered from their Side Hatch and taken away for a walk along the coast.
Wallis & Co
12a–15 Navigation Point, Hartlepool TS24 0UH
01429 862228
wallisandco.com
This cosmopolitan restaurant and cocktail lounge sits in the prime location of Hartlepool's Marina and offers tempting dishes made with quality ingredients. Enjoy miso and honey glazed pork, venison steak and Thai green curries, as well as Sunday lunches or light bites. The cocktail lounge where the team of mixologists shake up signature drinks is a destination in itself, with the Hartlepool Hurricane being a favourite of ours.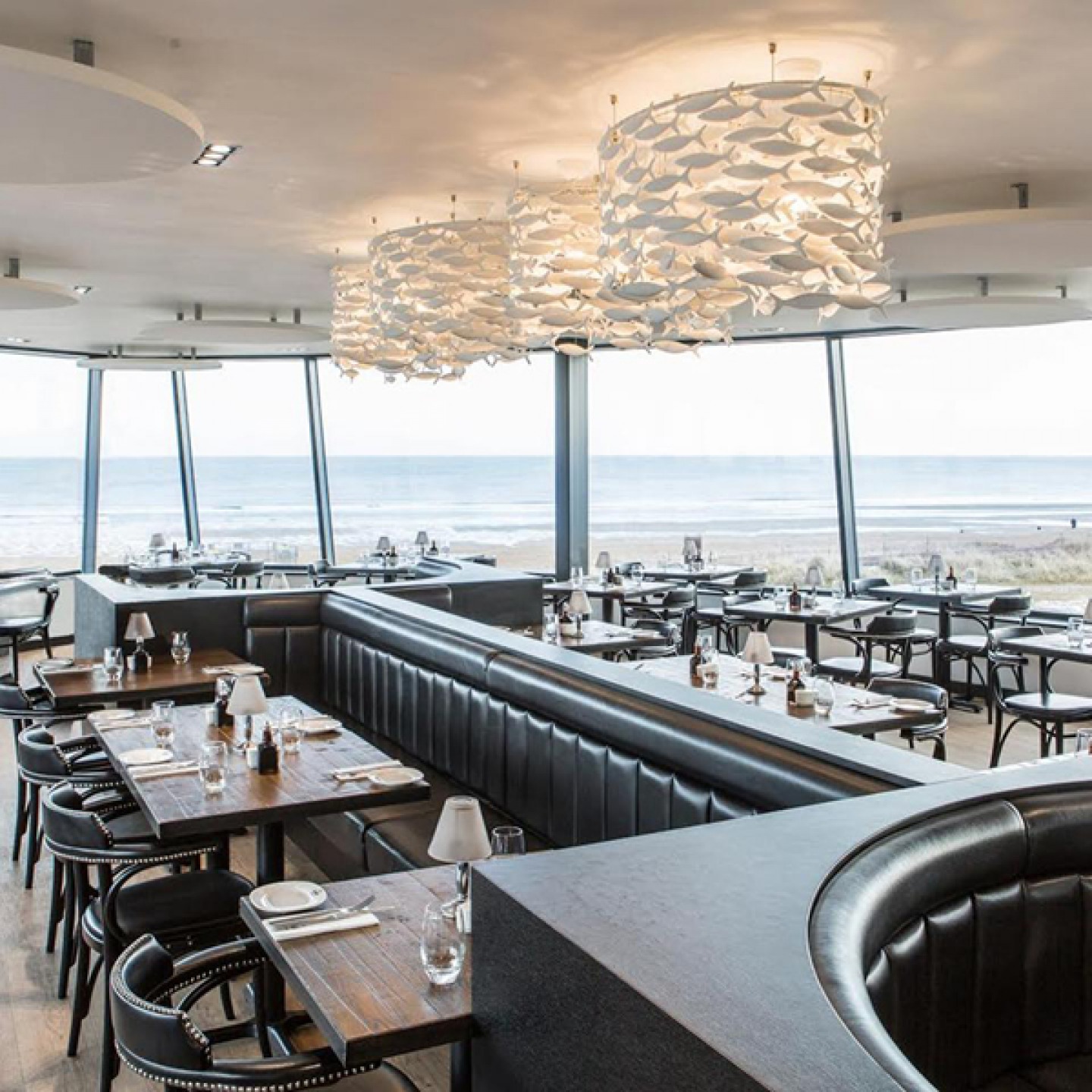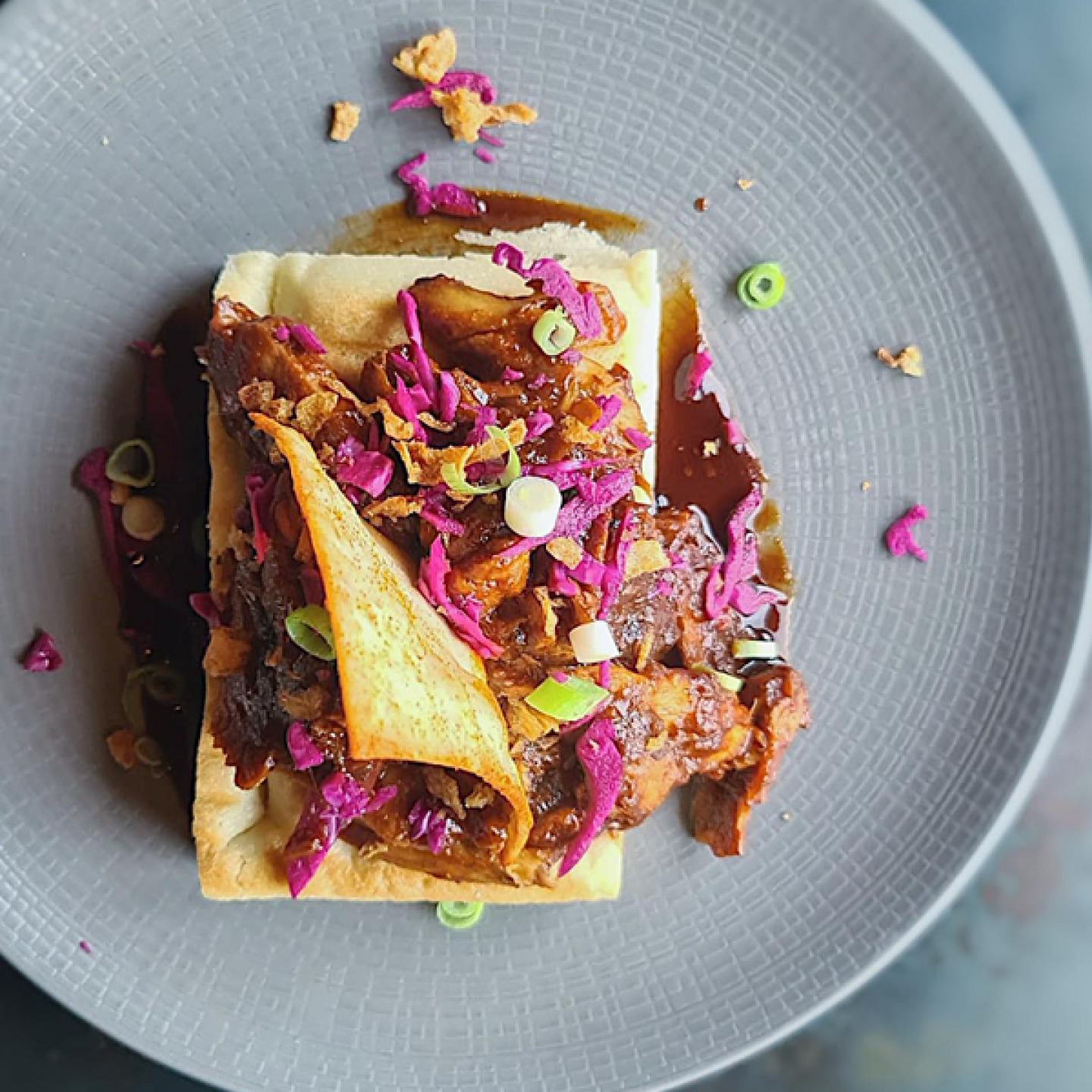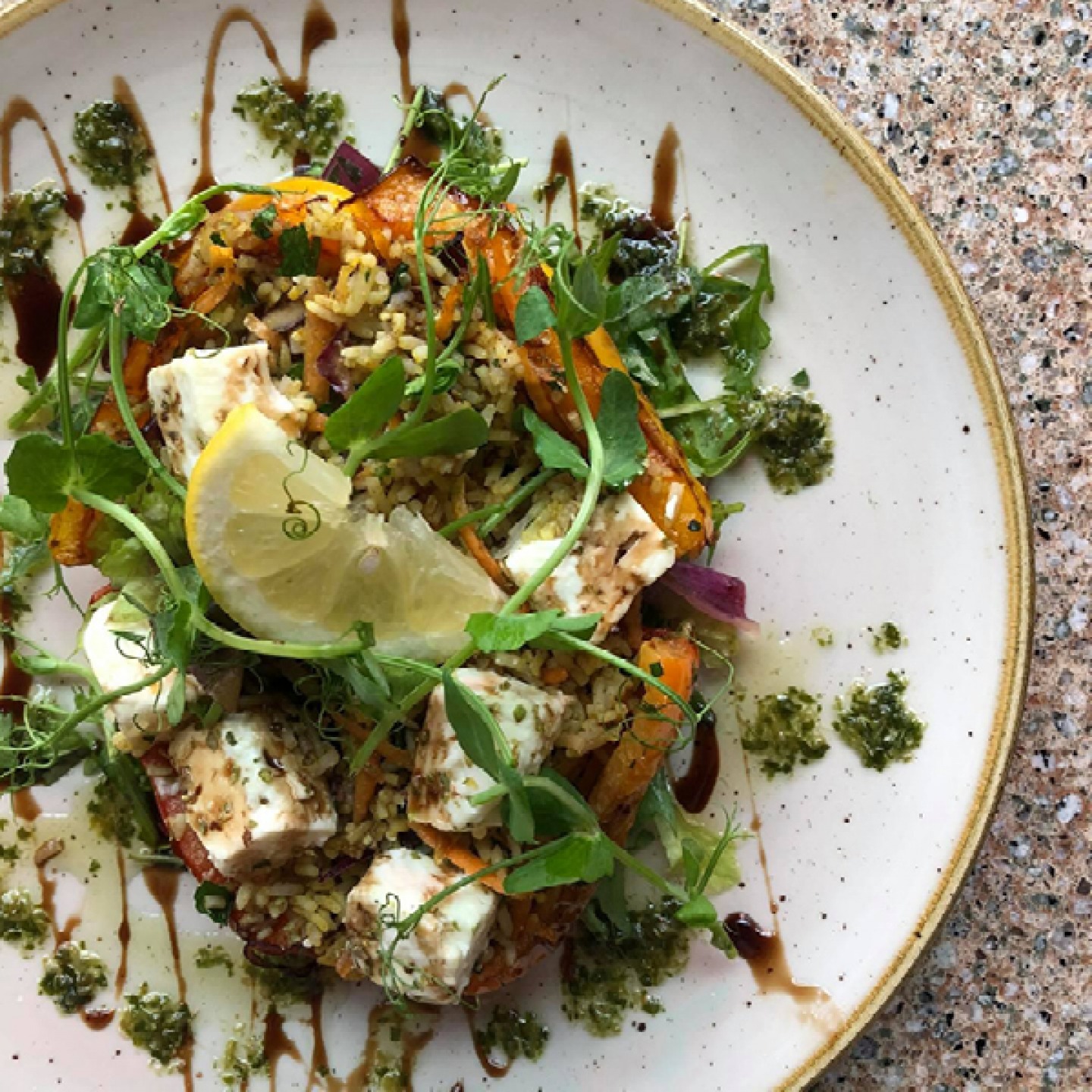 The Drift Café
Cresswell, Morpeth NE61 5LA
01670 861599
facebook.com/thedriftcafecresswell
This popular coastal café in Cresswell serves coffee, tea and homemade cakes alongside delicious light lunch options including wraps, toasties, quiche and soup. The café is dog-friendly and a great place to stop-off in summer, where you can sit back, relax and take in the views with an award-winning scoop of Minchella & Co.'s ice cream.
The Fishing Boat Inn
Boulmer Village, Northumberland NE66 3BP
01665 577750
A great place to stop off between Alnmouth and Craster, this little local overlooks the beach and can be accessed from the sand (although dogs are not allowed inside). There's an outside terrace, a conservatory and a welcoming bar. Friendly staff serve traditional pub grub and blackboard specials – but it's the delicious fish that keeps visitors coming back time and again.
The Seaview Restaurant
The Foreshore Building, Lower Promenade, Saltburn TS12 1HQ
01287 236015
theseaviewrestaurant.co.uk
This seafront restaurant offers outstanding views and all the tasty fish dishes you'd expect. They do proper fish and chips as well as more refined dishes such as pan-fried hake or crab and pea risotto.