If you are looking for a weekend getaway...
A visit to the Cary Arms on stunning Babbacombe Bay will make you fall in love with the English Riviera.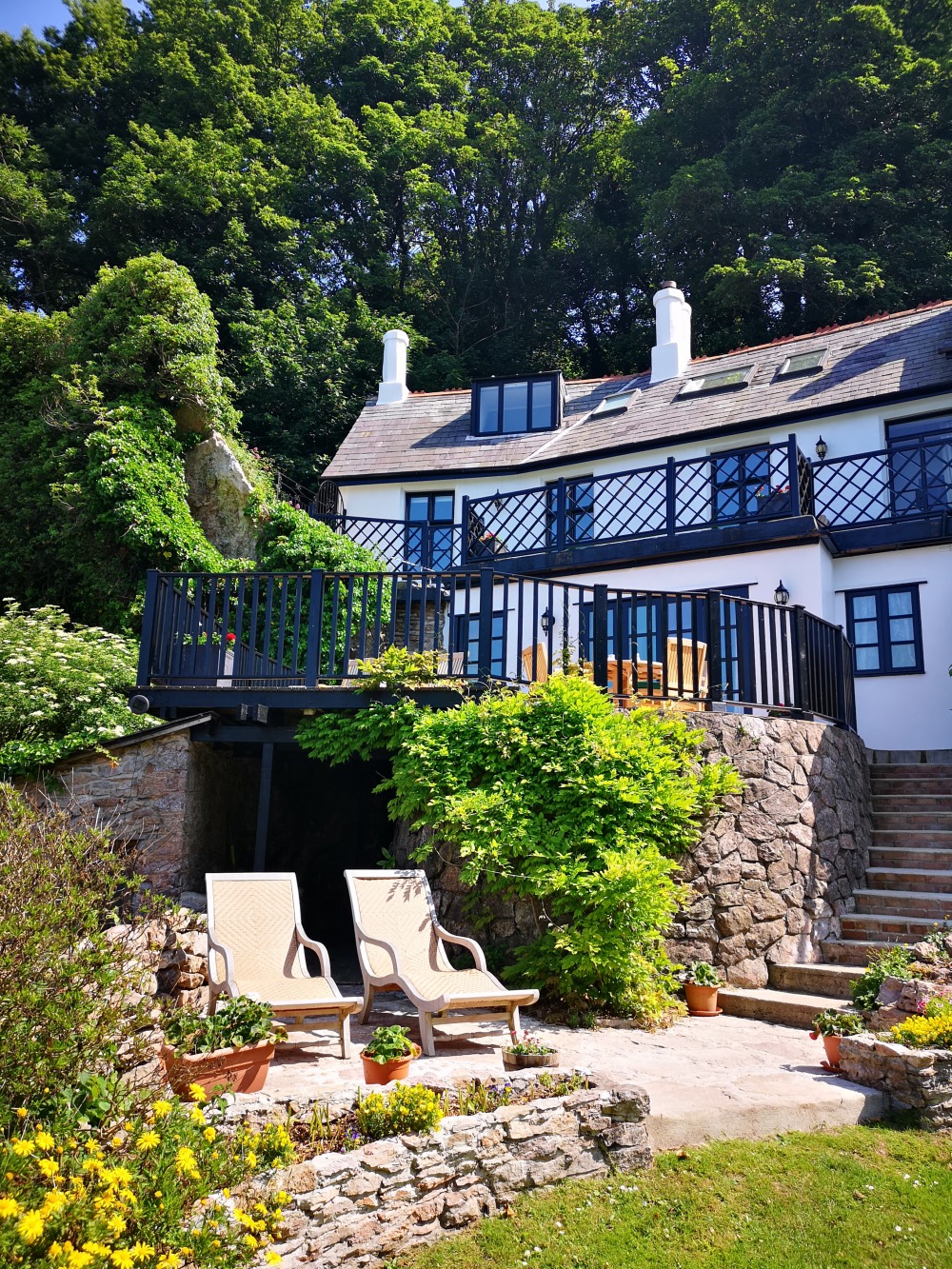 Some Mondays are better than others. And on one particular Monday in September, after a quick mid-morning flight to Exeter and a taxi ride down to Torquay, we're at the Cary Arms & Spa by lunchtime, sipping cold drinks on the hotel's Resident's Terrace overlooking the bay, and making plans for our short trip here.
We've got off to a good start. Snaking through the streets of Babbacombe in our taxi, when we reached Beach Road and started making our way down the narrow, twisting and incredibly-steep lane, our breath was snatched away as we rounded a corner and the full view of Babbacombe Bay opened up in front of us. It's sparkling turquoise on this beautiful day, lined with tree-laden cliffs all topped with clear blue sky. When we alight in front of the white-washed hotel, and the friendly staff ask if we'd like to stay for lunch, we don't take much convincing to sit down on the terrace and take in the view.
In the afternoon, we walk down to explore the tiny harbour in front of the hotel, making our way past the small beach at Babbacombe itself, and along the rocky coast (a small section of the South West Coast Path) to the much busier Oddicombe Beach. It's not far, but it feels very different. There are cafés and a small shop here, as well as a place to hire kayaks and stand-up paddleboards, and it's busy with families making the most of the heat. Even the sea doesn't seem cold compared to the icy waters of the North East – and if it weren't for the 99 ice creams and the Devon accents, it really would feel like being abroad.
By dinner time, we're back at the Cary Arms. We're shown to a table in the conservatory at the front of the restaurant, where we can enjoy yet more of those stunning views of the bay (now looking distinctly pink as the sun gets lower above the trees). I start with a gorgeous dish of pan-seared roe-on scallops with pea puree, chorizo and basil pesto, while my partner chooses smoked duck breast with rocket salad, orange segments and red onion marmalade.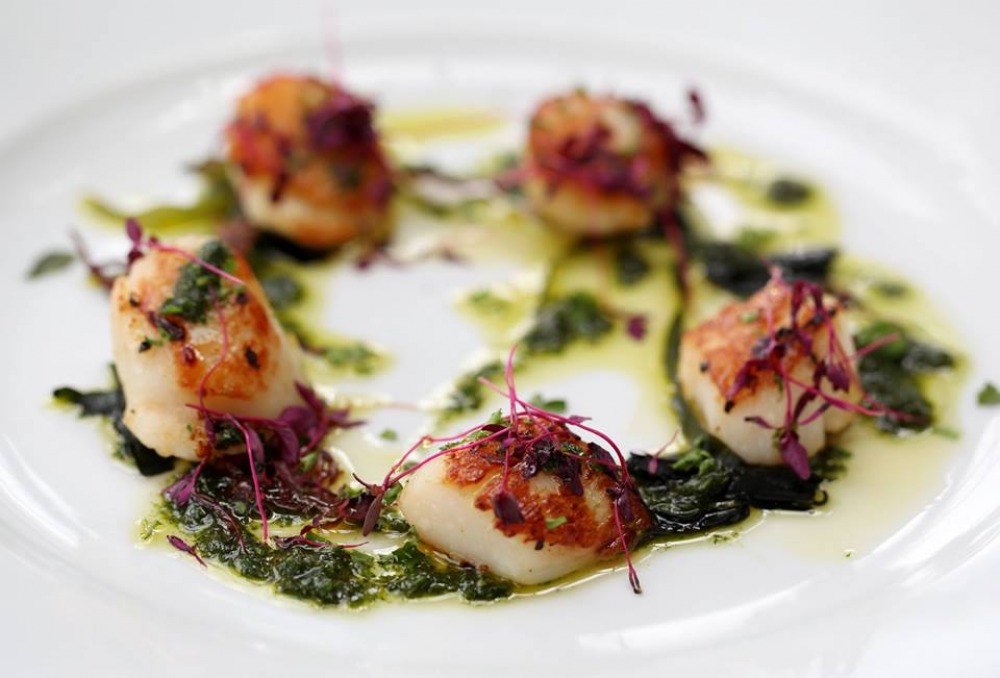 The adventures of the day have left us with plenty of appetite, so next up I enjoy chicken and leek pie with creamy dauphinoise potato, crunchy seasonal greens and a rich red wine jus. My partner's perfectly pan-seared fillet of seabass comes with crushed new potatoes, samphire, leeks and basil pesto. Alongside a bottle of wine and those views, there can be few more pleasant ways to spend an evening.
In lieu of dessert, we opt to retire to the Residents' Lounge for a post-dinner negroni and yet another stunning view of the waves from the large bay window. It's a lovely space, with plenty of squishy chairs and enough books and games to keep you busy should you be here when the weather is less kind. There's even a small back room with a pool table, and binoculars dotted around in case you should be lucky enough to spot the bay's resident seal (Sammy) or a pod of dolphins.
As yet more proof that the Cary Arms has thought of everything, there's a kindly member of staff on hand to give us a lift back up to our cottage, so we don't have to tackle the steep hill on a full stomach.
There are rooms, beach huts and suites at the main hotel, but we're staying in Bay Cottage, one of a number owned by the hotel which dot the cliffs above. It's a real haven. On the ground floor there's a cosy ensuite double, along with a living area and balcony, while upstairs in the eaves there's a lovely twin room and another bathroom. Downstairs meanwhile, there's a spacious kitchen/dining/living area, with a shower room and access to the terrace and garden. We have views for miles, down over the hotel's rooftops and over the sweep of the bay. It's quite a sight to wake up to.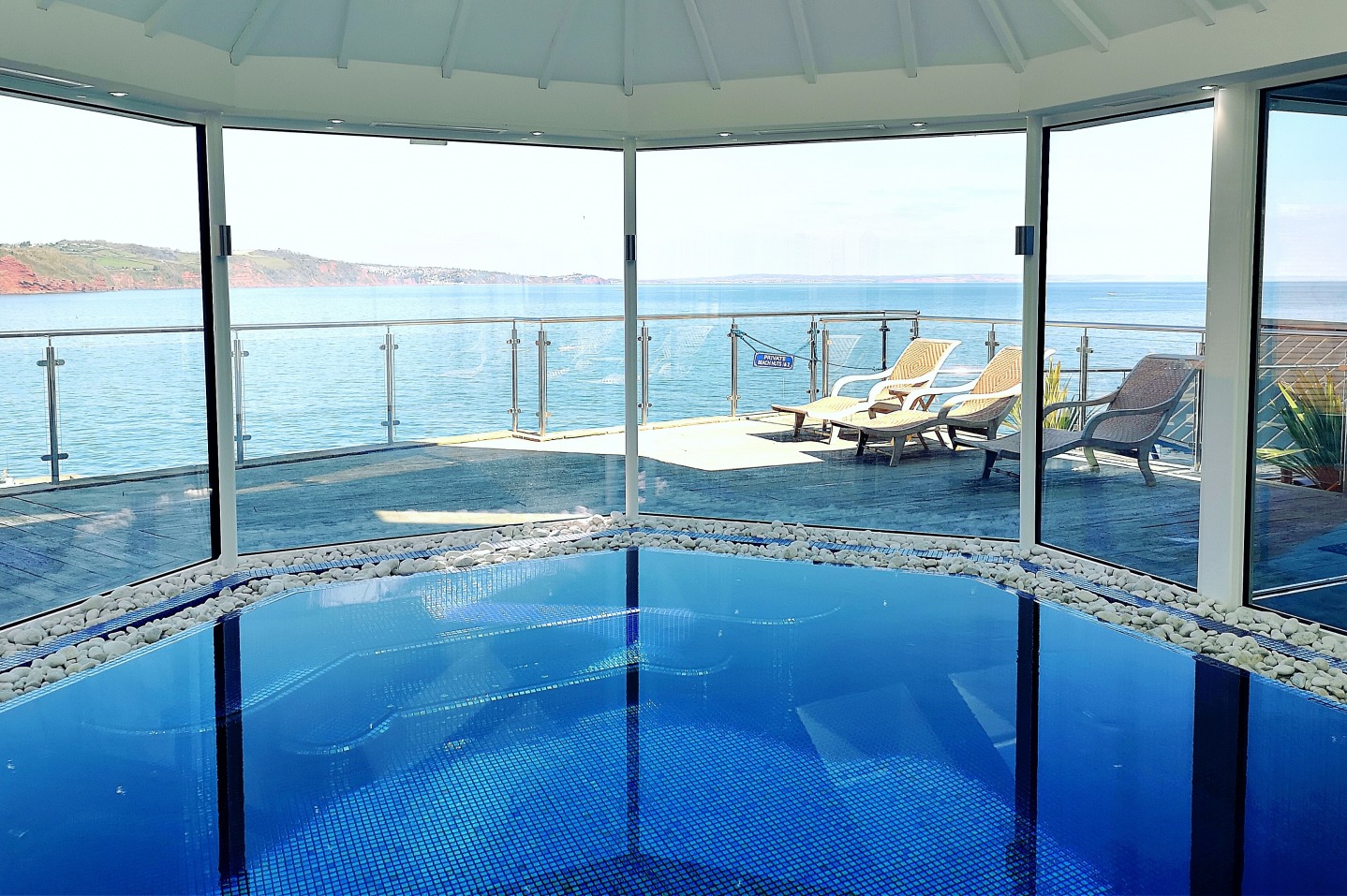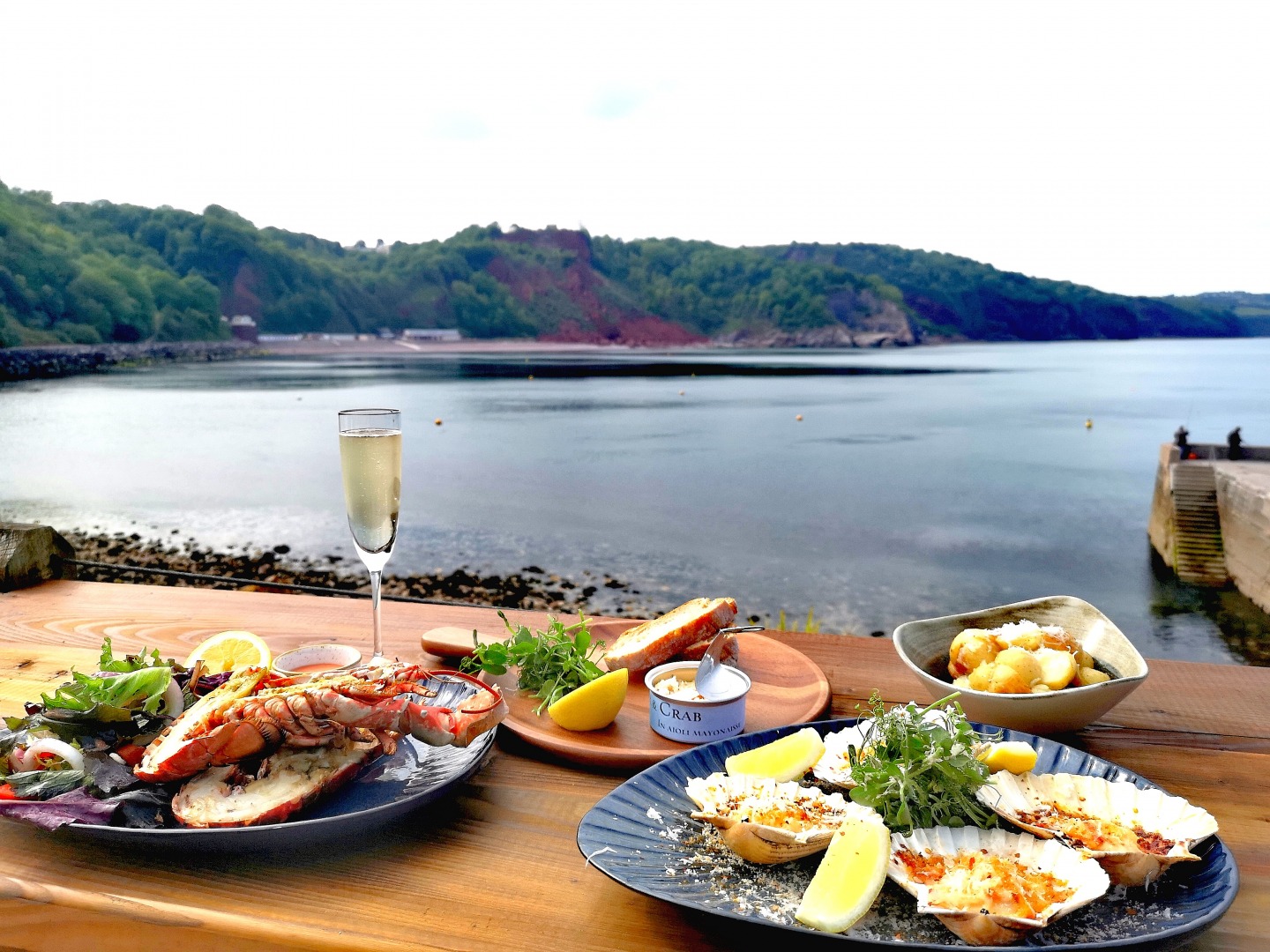 After breakfast the following day, we're greeted by Graham from English Riviera Walking Tours. Having upped sticks and moved to Devon some years ago, he now makes his living sharing his passion for the area with visitors. We spend an enjoyable couple of hours making our way around Babbacome, learning about the town and getting the inside track on the local history, including which of the houses on the cliff tops have already fallen into the sea (and which might be in danger next); the town's connections to Oscar Wilde; and the Victorian murder mystery story of John Babbacombe Lee, also known as 'the man they could not hang'. We also get the chance to ride the charming Babbacombe Cliff Railway from Oddicombe Beach up to the town – it's a great way to get a feel for the area during our short stay.
After our busy morning I'm ready to spend some time relaxing, so I head up through the hotel to the Cary Arms' luxurious spa. It's fairly compact, but with a relaxation area, terrace, steam room, sauna, gym, treatment rooms and a seafacing waterfall hydrotherapy pool, it really does contain everything you need. It's a glorious afternoon to spend time on the terrace and in the glass-fronted pool overlooking the bay, but what I'm really looking forward to is my tailored full body massage. In the treatment room I first choose a Gaia body oil (I go for Awakening, which has notes of tangerine, grapefruit and peppermint) before settling down for an hour of pure relaxation (except for the necessary discomfort when a new knot is found in my calves or shoulders). I've rarely had as deep a massage, and feel lighter for days afterwards.
For our final evening we've decided to head into the centre of Torquay. We're immediately taken in by the picture-perfect harbour area, with lights twinkling on the water and boats bobbing up and down, opposite restaurants with open fronts and pavement dining. It's a charming spot, but after dinner we're more than happy to head straight back to our own little piece of paradise at the Cary Arms.
After another fabulous breakfast the following morning (pastries and toast followed by a cracking eggs Royale and a full English), there's just time for a walk along the beach before it's time to head back to the airport. After two glorious days, the weather is breaking this morning, and squalls of rain are moving across the bay as the wind whips at the parasols on the terrace. We've timed this perfectly – but if we had the choice, we'd stay and brave the storm at the Cary Arms any day.
Cary Arms & Spa
Babbacombe Bay, Devon
01803 327110
caryarms.co.uk
Three-night Christmas, Twixmas and New Year breaks at the Cary Arms are available to book now.