Review: Fern at Jesmond Dene House
We check out the iconic venue's new 'neighbourhood dining room and bar'.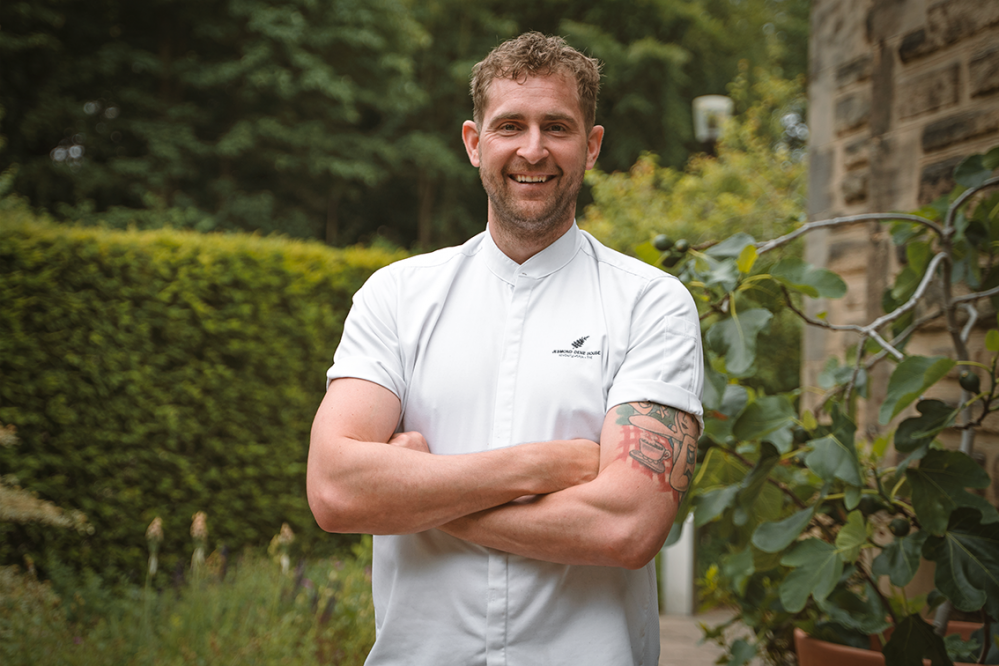 Arriving at Jesmond Dene House always feels a little bit special – dropping down the narrow road towards the dene, parking up among the trees and heading into the rambling building. It probably helps that I've been to some cracking weddings here, and always assume that JDH will show us a good time.
This time, we're here to visit Fern - the hotel's new 'upmarket neighbourhood dining room and bar'. Having spoken to head chef Danny Parker not too long before our visit, I know what they're aiming for here is high-quality food, made with the best ingredients, delivered without pretension or fuss. 'No tweezers', as Danny would say.
We take a comfortable seat in the bar and pick at olives and almonds (alongside an Aperol spritz) as we read the menu. It's packed with tempting yet sensible sounding dishes, from Yorkshire lamb rump, to onion and thyme tart and pork Milanese style. There's even a 'JDH Classics' section – think confit duck leg, or braised beef with chips.
When we've finished our drinks, we're shown through to the light-filled conservatory, which overlooks a pretty terrace and lush gardens beyond (complete with palm trees). Our starters soon arrive, and my partner's heritage tomato salad with Whitby crab and nduja is too tempting not to try. It's packed with fresh flavours, and a perfect way to start the meal. In return, I lose a chunk of my salmon and cod fish cake, which is served with a light curry mayonnaise and fresh lime to squeeze over the top. Luckily it's substantial enough to share, because it's very, very good.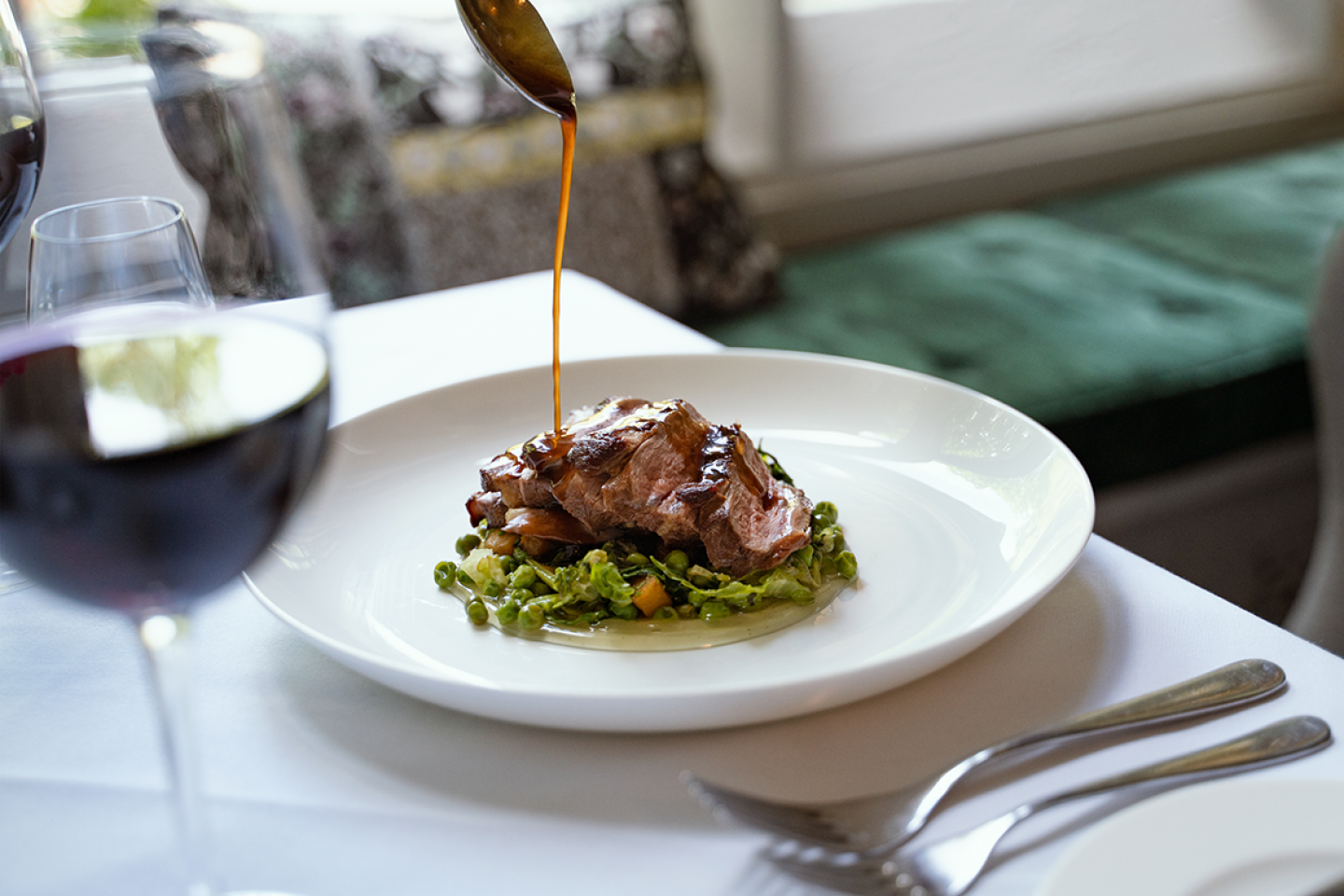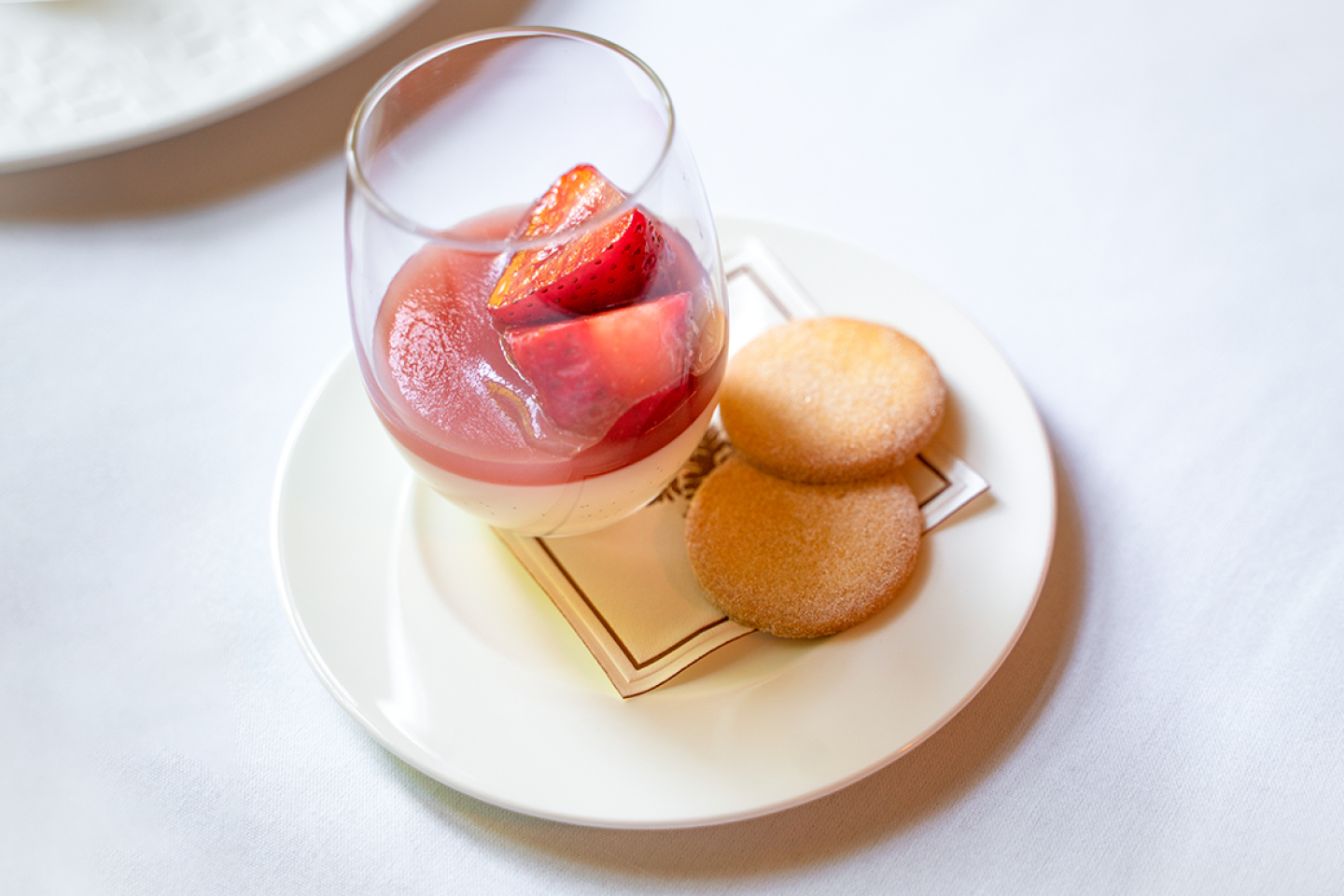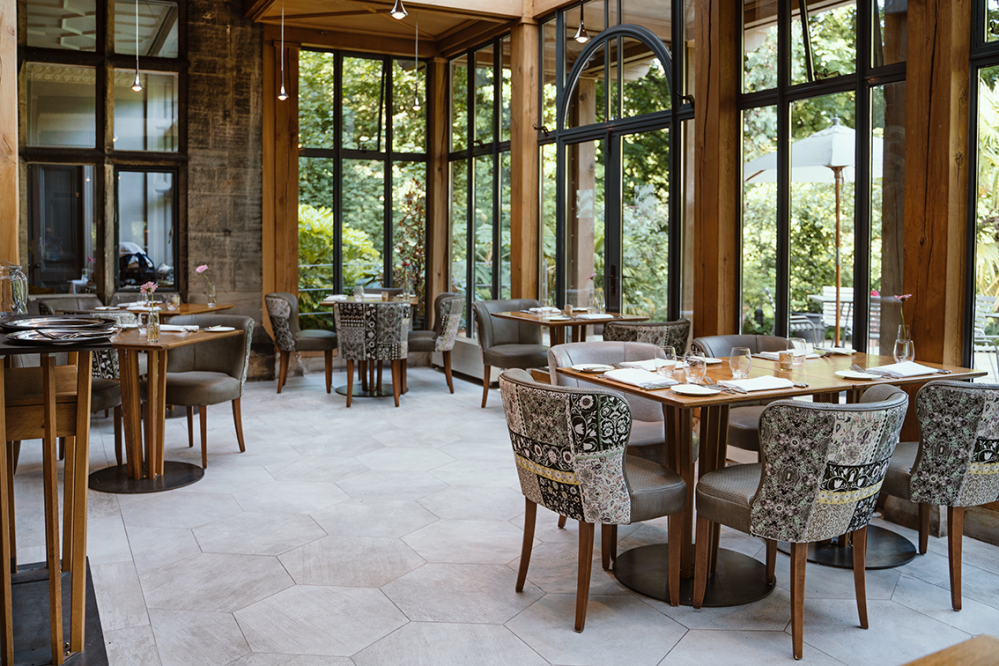 With our main courses we each choose a glass of citrusy South African Chenin Blanc, which arrive promptly just before the food. My partner often orders lamb when we're out and about (probably because I'm not a fan, and therefore don't cook it much), and true to form he's gone for roasted Yorkshire lamb rump with French style garden peas, turnip and garden mint, with a side of Chantenay carrots with smoked garlic and honey. He pronounces it excellent, but I'll take his word for it – I'm more than happy with my own dish of meaty, perfectlypan fried monkfish. This is served with gorgeously-smooth creamed Yukon gold potatoes, topped with a flavour-packed sauce vierge and dotted with moreish Shetland mussels.
To round things off, I'm tempted by the cheese selection, and order a soft Baron Bigod, a Colston Bassett blue, and an IPA washed Maida Vale. (I'd also have been keen to try the smoked Lincolnshire poacher, but three cheeses is quite enough for me). My partner goes for another of his favourites for dessert – cheesecake. This one is delicately flavoured with elderflower, garnished with strawberries, and is light enough to enjoy a good portion of.
All night, the service is friendly, and there are enough thoughtful touches to make Fern feel special, without being too over the top. The menu, while not too long, certainly features something for everyone. It's quite clear that presenting excellent-quality plates of food that people will enjoy eating is valued above all else here, and you can't really argue with that.