Restaurant Review: Pine at Vallum, Northumberland
With a talented Northumbrian-born chef and a focus on hyper-local produce
Restaurant Pine is a must-visit.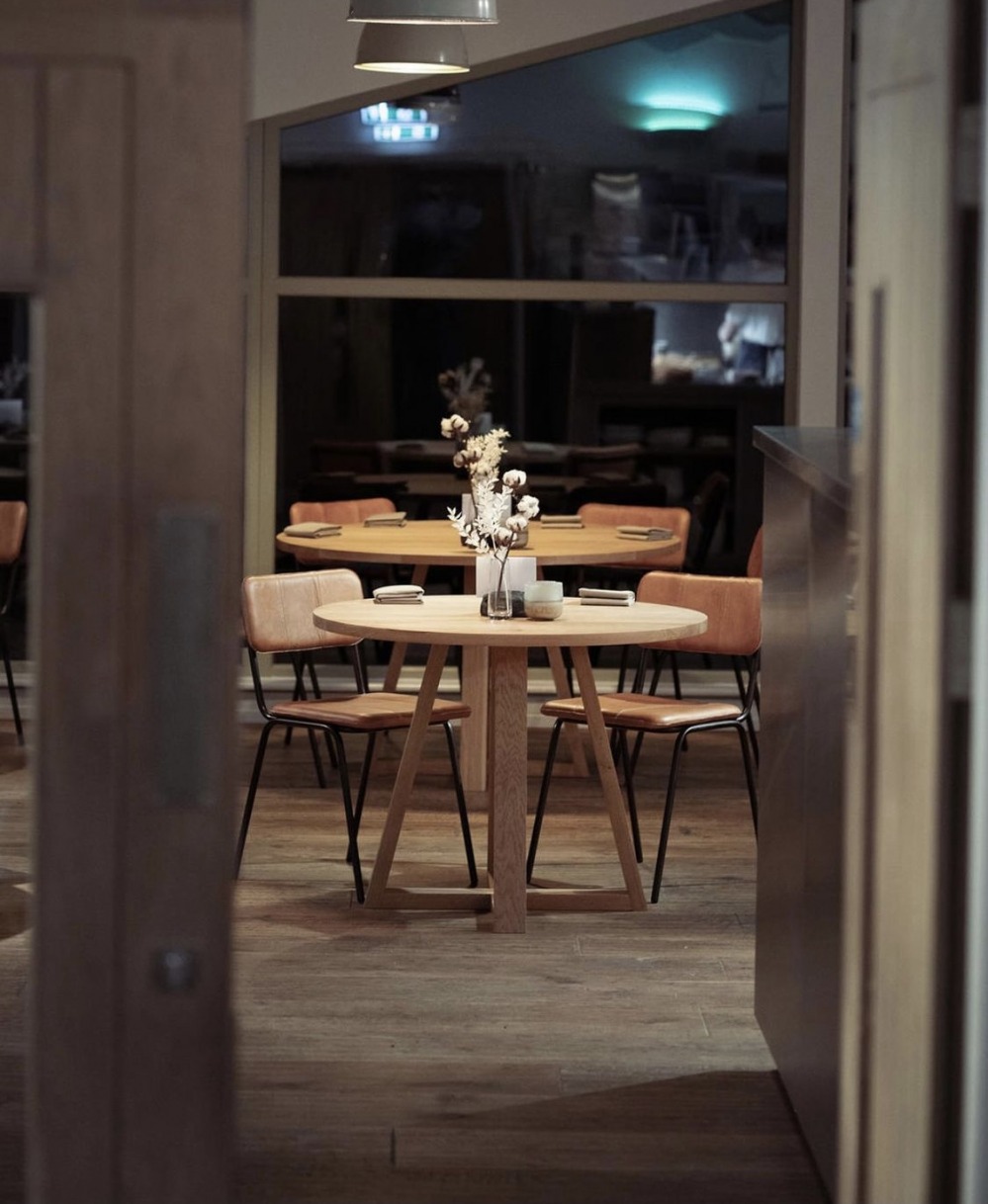 Scanning down the menu at Restaurant Pine, the new venture from Northumbrian-born chef Cal Byerley and partner Siân Buchan, is quite an overwhelming start to an evening. There are 17 courses listed, and after a read through them all we decide to put the menu aside and just go with it. In this spirit, we also decide (after a chat with their personable expert sommelier, Vanessa Stoltz) to ditch the car and try the wine pairing.
There are various pairings on offer at Pine, from European or English wine pairings to a non-alcoholic pairing featuring tonics, ice teas and punches. After a little more consultation, we order one European and one English pairing, and sit back to watch the quiet buzz of activity going on in the open kitchen in front of us. The restaurant is set in the top of an old barn on Vallum Farm, just off the Military Road, and we're hard pushed to decide if we should be looking at the rolling Northumberland countryside outside the window, or at what's going on in the kitchen.
Our first course – a just-bigger-than-bitesized oyster and garden flower tart – arrives promptly, and sets the tone for the evening with its artistic presentation, well-balanced flavours and general fabulousness. It's swiftly followed by a cheese and chive canele (made with cheese from Doddington) and then a fermented pumpkin crumpet, and then 'our ham' with fennel honey, and then… well. I'm quite sure that reading about 17 courses wouldn't be half so much fun as eating them was, but the short version is that every single one was a pleasure – both to look at and to eat. Each course is served by one of the chefs, who steps out of the open kitchen and across to your table to tell you a little about the next course – be it a special local ingredient or an unusual cooking technique.
Over 17 courses, there is not one misfire. That's not to say we aren't a little nervous about some of the dishes – 'raw milk curd, horseradish and green juice' is not something I've ever wished to try, for example. But when it arrives, adorned with edible flowers and herbs from Pine's garden, and we're told the milk comes from nearby Bays Leap Organics, we're intrigued. And of course, it's a triumph – fresh and delicately flavoured.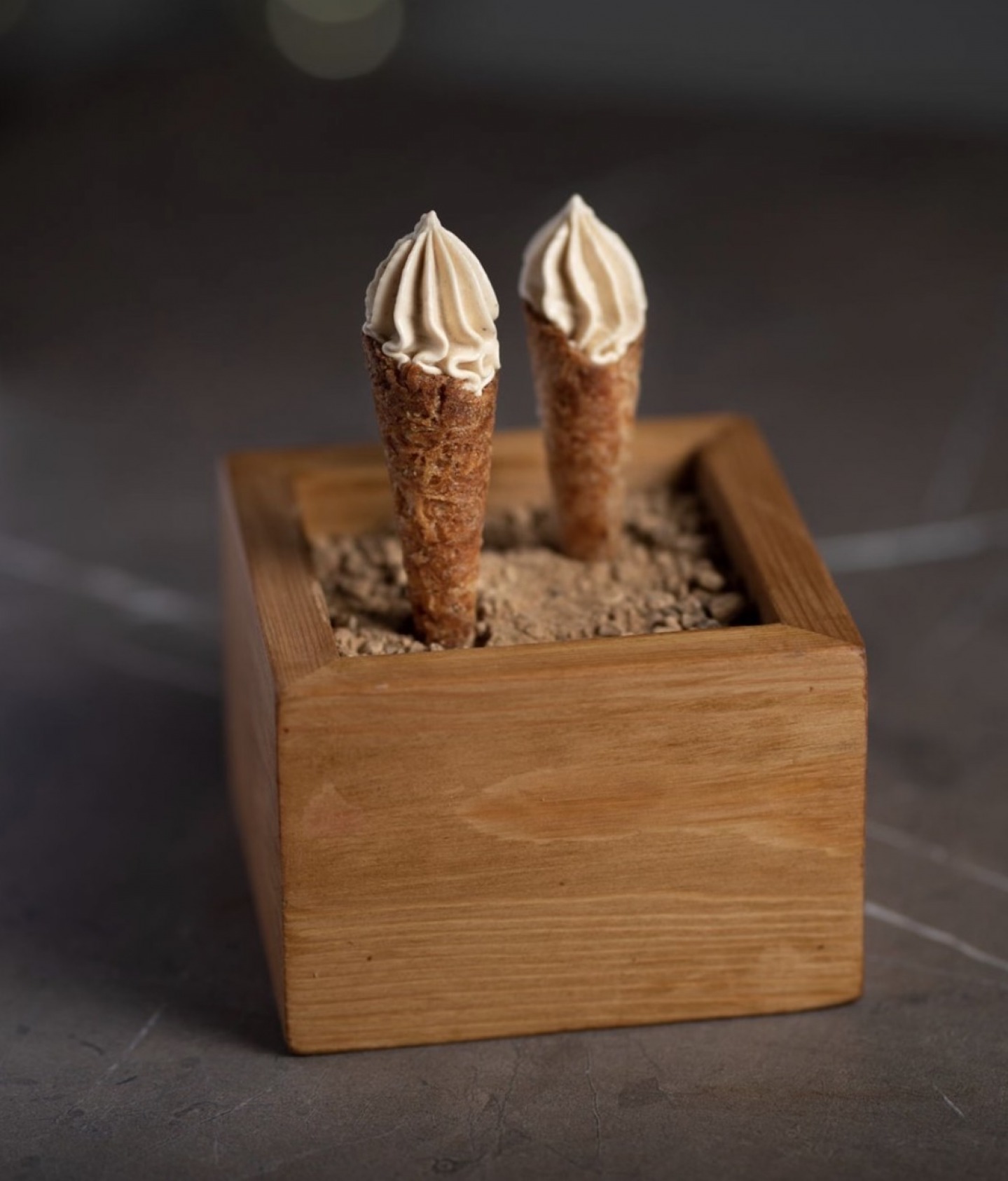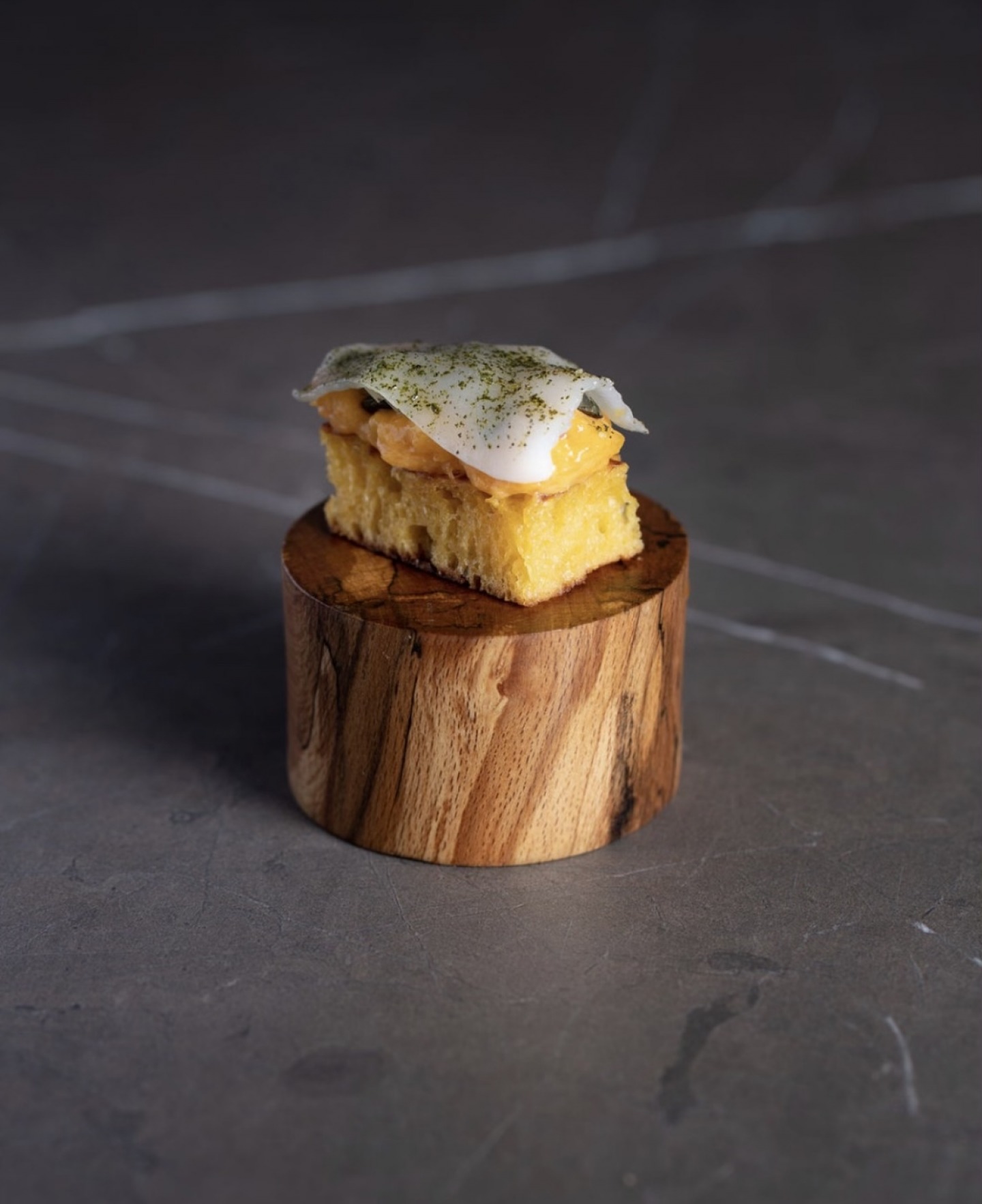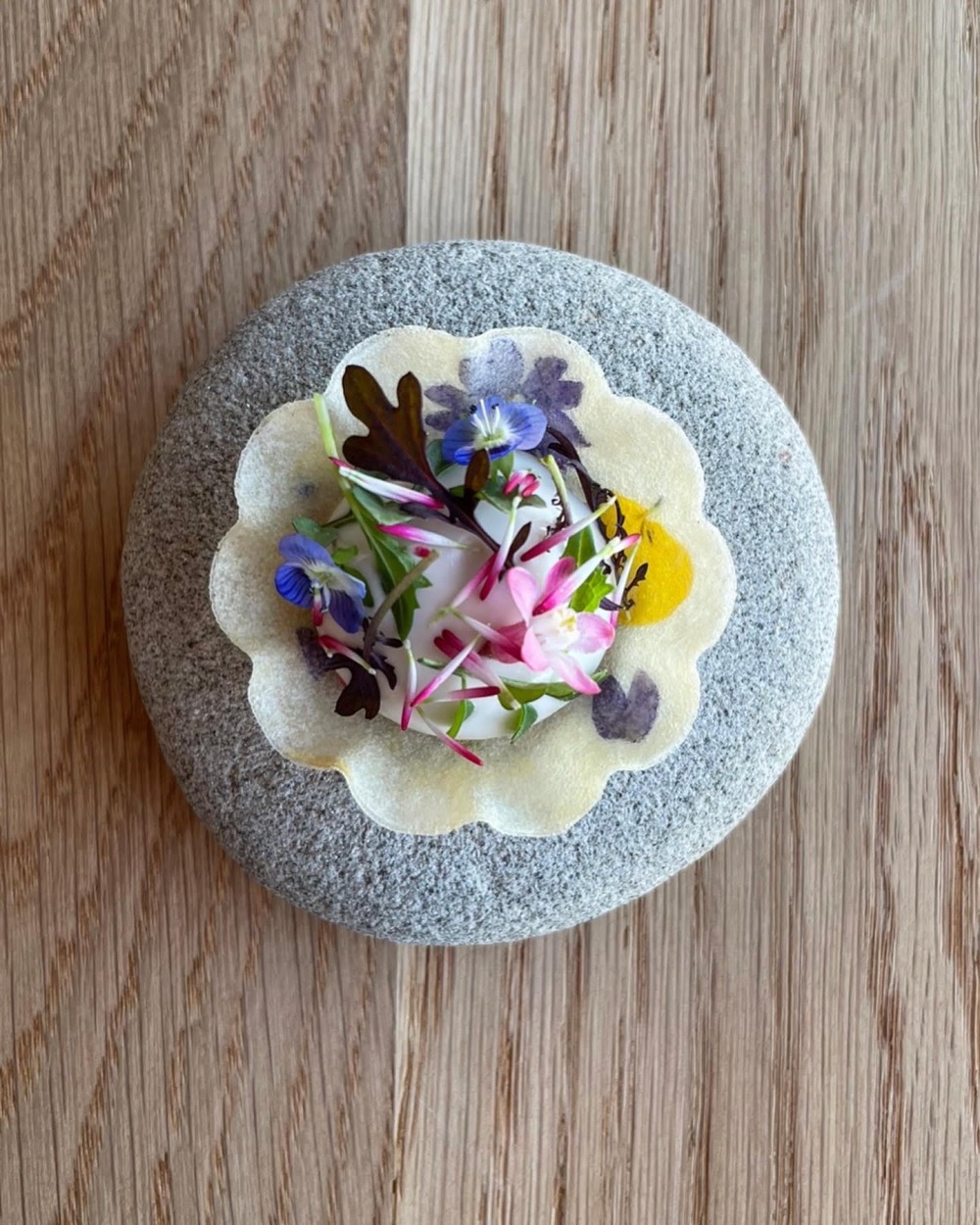 During the next course, scooping a spoon down into a dish of rich smoked pork bone broth reveals asparagus and black garlic in its depths. In sensible Northumbrian fashion, this is served with hearty chunks of a sprouted grain sourdough, with a verdant garden herb butter. (Said grains are from Gilchesters, just up the road, and the herbs once again from Pine's own garden.)
'Buttermilk fried chicken…. of the woods' might as well be listed as 'I can't believe it's not chicken' – and whichever chef worked out how to turn a mushroom into the best fried chicken you've ever tasted deserves special credit. The corn butter dipping sauce is the perfect accompaniment.
The dry aged lamb with English peas and lettuce is another potential challenge for me, lamb being rather low on my list of preferred meats. But it's served with a small-but-hearty barbecue lamb fat muffin with wild garlic, and it's rich and tender.
After that, we're onto the four dessert courses, and there's not a chocolate pudding in sight – thank goodness. Instead, intelligent flavour combinations – such as woodruff, gooseberry and wood sorrel, or strawberry with set buttermilk custard – are used to create quite the most interesting desserts I've ever had. The miniature ice cream cone made from Mayan Gold potatoes and Jerusalem artichoke is a particular highlight.
Last but not least, the confectionaries arrive. Three more-ish miniature works of art: a pink elderflower cream bon bon, meadowsweet fudge and an apple marigold macaron.
Through all this, the service is exemplary (without being overly formal), and the paired wines have clearly been chosen with the utmost attention to detail. We particularly enjoy an Essex Pinot Noir (who knew?) and a homemade concoction of woodruff with sparkling wine.
I think it tells you all you need to know about Pine when I say that, before we take our leave, we book another table for an upcoming celebration in a few weeks time. See you next month, Pine. We're looking forward to it already.