James Martin Talks All Things Butter and his Latest Cookbook
Known for his pure love of butter, Yorkshire TV chef James Martin has finally released the cook book we've all been waiting for
Living North's food editor, Charlotte Cooper, speaks to James to find out exactly what he loves so much about butter, and how having a good butter on something as simple as bread can be one of life's great pleasures.
James tells us that his new book, Butter, was a long time coming. 'Obviously people know that I love butter. I love the ingredient, so I think lockdown helped as it allowed me to sit down and write about it,' he says. In the food and drink industry, he continues, there is never really any down time, but the pandemic and multiple lockdowns allowed James and his team time to sit and write the new book. 'You often don't even have time to think, but to be able to sit there and see the process from start to finish with all the food being cooked and photographed in my house, and doing the writing in my office at home, it was a no-brainer,' says James.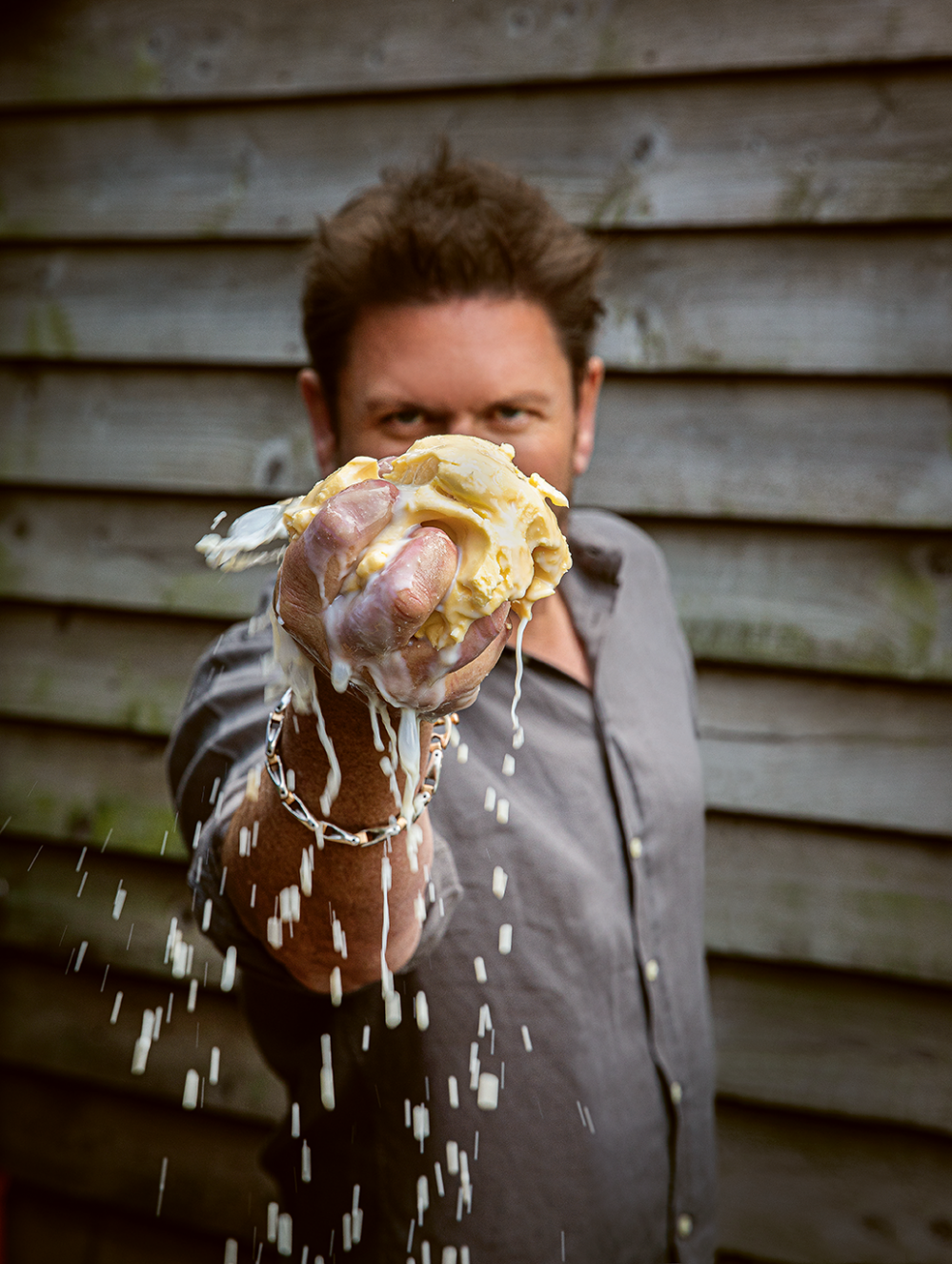 'Originally I had the idea to do a book about fat and cover all topics from dripping to lard and all that kind of stuff, but my publicist said "well, what about your favourite ingredient?"' James explains. 'It was always going to be on the cards, it was just the timing.' Given his well-known passion for butter, people have often asked James why he hasn't brought out a book like this one before. 'It's a great ingredient, and I really do think people have been waiting for this book,' he says.
Growing up around what James describes as 'proper food' had a big impact on his passions and his career. 'I suppose my love for butter comes from my farming background. It's not necessarily a Northern thing, it's just the fact that my grandparents brought me up on proper food,' he explains. In other words, James and his family never had the alternatives to butter we see today, such as margarine. As a child James would take a banana and Flake sandwich to school, something which shocked people (not just the flavour combination, but also the slices of butter which he included). 'I was surrounded by great quality ingredients and very natural ingredients and my love of butter really stems from there. Like so many things, you love it as a kid and even more as an adult,' James says.
Back when James was growing up the foodie scene was just starting out in Yorkshire, and in the 70s and 80s there were little pockets of talent emerging. Although there were amazing chefs starting to make names for themselves, it was very sporadic. 'There were a few places like the Cleveland Tontine by the McCoy brothers which was hugely successful, but there was nothing to the extent we have now. You can almost put a five to 15 mile radius of where you live in the UK and you'll always have a nice place to eat, whereas that would have been a 100-mile radius back in the 70s.'
As well as writing his latest book during lockdown, James and his team were also filming for his TV series, so when other chefs came to his house to cook alongside the Yorkshireman, he asked what they thought of his favourite ingredient. 'I just asked them, "before we start can you think of something or just write a sentence or two about why you like butter," and I think that opened the chefs' eyes to think – yeah, I use loads of it and it's fantastic,' James says.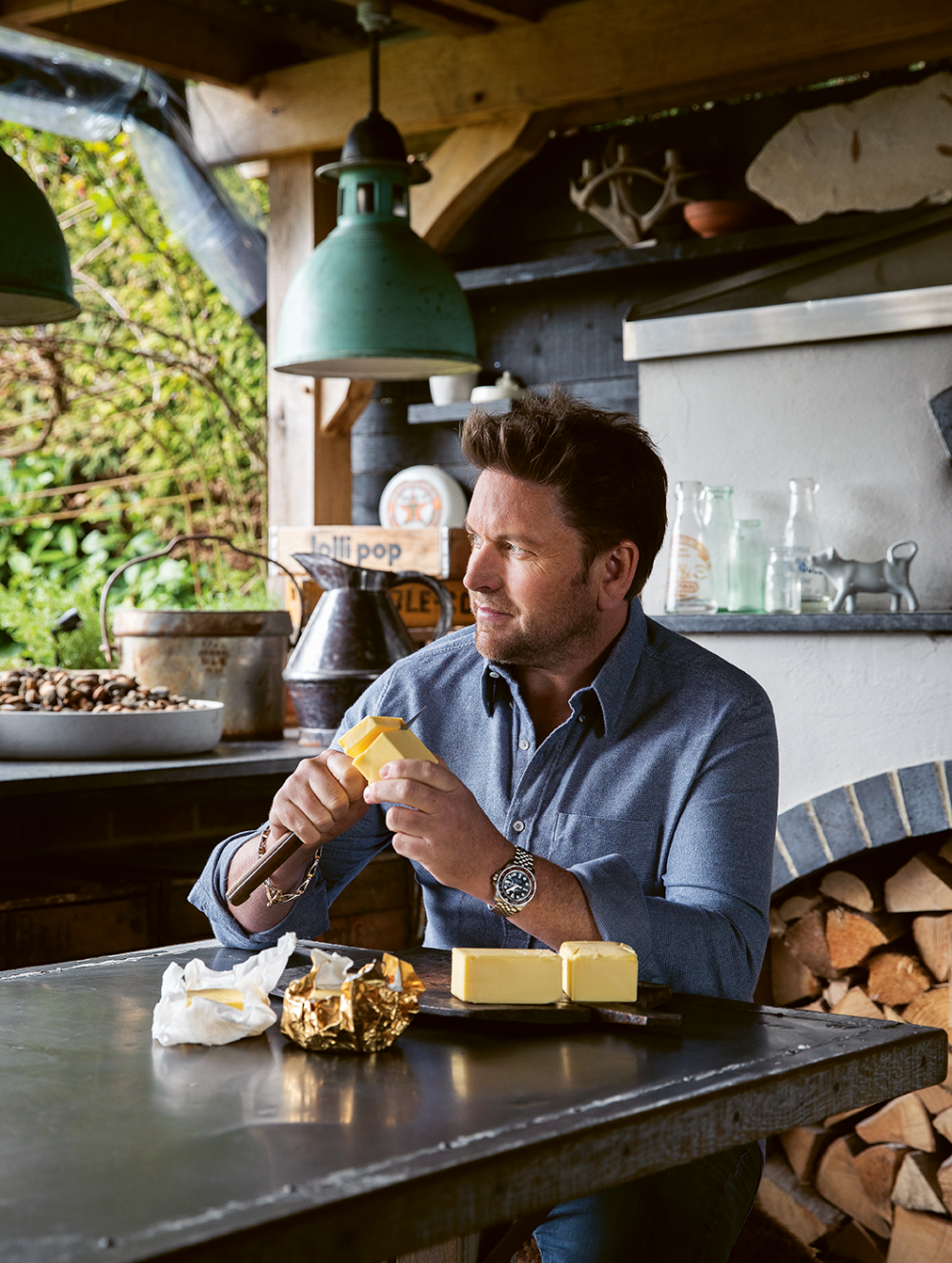 He doesn't take butter for granted though, simply because there are so many different types out there and so many ways butter can be used to make delicious foods. 'There are certain things you can't just use supermarket butter to make, like croissants and pain au chocolat, you've got to use ones that are low in moisture,' he explains. 'There is a whole world out there when it comes to butter. You've got big factory made ones, but you've also got the artisans who produce way better stuff.
'As an ingredient I think it's so ingrained into a chef because in a restaurant you use it all day, every day. Whether you're from Italy, France or even Spain, it's used in everything, and chefs will always use butter over margarine every single day of the week,' James continues. 'You also can't make great sauces with ingredients like olive oil because you can't do classic meat sauces and fish sauces with it. Of course you can do an olive oil base, but you can't finish it off with butter, and if you want to make croissants and pain au chocolat you have to use butter, you can't do it with anything else.' The options for cooking with and eating butter are almost endless, but James says simply making butter itself is the best. 'People don't know that butter is one of the easiest and most natural things out there. It's just cream in a churner and you end up with butter milk and butter. In just three or four minutes it's done.
'Making butter has to be one of my favourite recipes, it's certainly the first one we took a picture of and I wanted it to be the first one in the book.' With more than 15 flavoured butter recipes in the book, as well as a range of savoury and sweet recipes such as roast avocado and chicken with 'nduja butter, and cinnamon bread with caramel butter dip, James takes us on a journey of flavours and endless possibilities.
But you don't have to choose a complicated recipe. 'You can make all the recipes, but the simplicity of a bit of bread with a really good butter is one of the delights of eating,' James says. 'I use it on everything, down to just having it on toast because for me there is no substitute for it. Anthony Bourdain said a great thing. "If you're using margarine, I can't help you," and I have the same ethos.'
It's clear that James' passion for butter is unwavering, from its simplest form to the incredible dishes which can be created using it. He tells us that another favourite recipe of his which uses butter at the heart of the dish is The Apple – a dessert which is made with butter and ice cream and looks just like an apple. It's dish that has become one of the most popular dessert dishes at his restaurant, The Kitchen. Whilst many have wondered why James hasn't brought this book out sooner, some may question why he would write a book about butter in the first place. 'I've never done trends, and because everyone else follows everyone else, sometimes it's right to question whether to follow, or to make your own path. Sometimes you have to say "I believe in this, this is what I want to do", and so I'm not really into trends – they come and go, whereas good food is here to stay.'
For now though, James says he's quite happy doing his weekend show, James Martin's Saturday Morning, and is looking forward to focusing on the show as well as his restaurants. 'There are a few other things in the pipeline,' he continues, 'mainly restaurant based, rather than TV, but it's about getting that balance because you could spend your entire career traveling around filming, but you've got to remember that you have people to employ back in the restaurants, and priority number one is my team back at base.'
So whether you want to find the best ways to make some delicious flavoured butter, or want to see how a recipe book could be dedicated to a single ingredient, Butter is on sale now.
Read on for a sneak peek at four of James' buttery recipes…