Meet the Influential Woman Behind Northumberland's Michelin-Starred Restaurant Pine
Siân Buchan of Restaurant Pine in Northumberland really is the host with the most
Restaurant Pine is one of Northumberland's leading restaurants, holding a Michelin star for its fine dining, expertly chosen wine list, and warm hospitality from a front of house team led by Siân Buchan. We chatted with restaurant manager and co-owner Siân about what led her to be listed as one of the most influential women in the UK's hospitality industry.
How long have you been working in hospitality?
Since I was 16, so almost 15 years. Being really honest, I would look at the life people had when I went on family holidays to the Greek islands and there was a hotel manager who would come out and mingle with all the guests, and my eyes were drawn to him. He was somebody I wanted to be.

When I did my degree in hospitality the goal for me was always to have a little venue on a Greek island, or somewhere abroad, but I ended up staying in the North East. I was lucky to meet Cal, my other half [and co-owner and chef at Pine], and I very quickly realised he had a similar vision and goal to me and from there we focused on making our dreams come true.

How did Restaurant Pine come about?
We were planning Pine for a long time but it wasn't until lockdown that we had the opportunity to commit to it and really explore all our options. We came across the venue which is really close to where we live, and it couldn't have been more perfect.

To be honest our biggest hobby is dining out and eating lots of really nice food and I thought there was an obvious market in the North East for tasting menu restaurants and really fine dining focused around local sourcing. The North East is where Cal and I are both from and it's nice to give someone a different dining experience.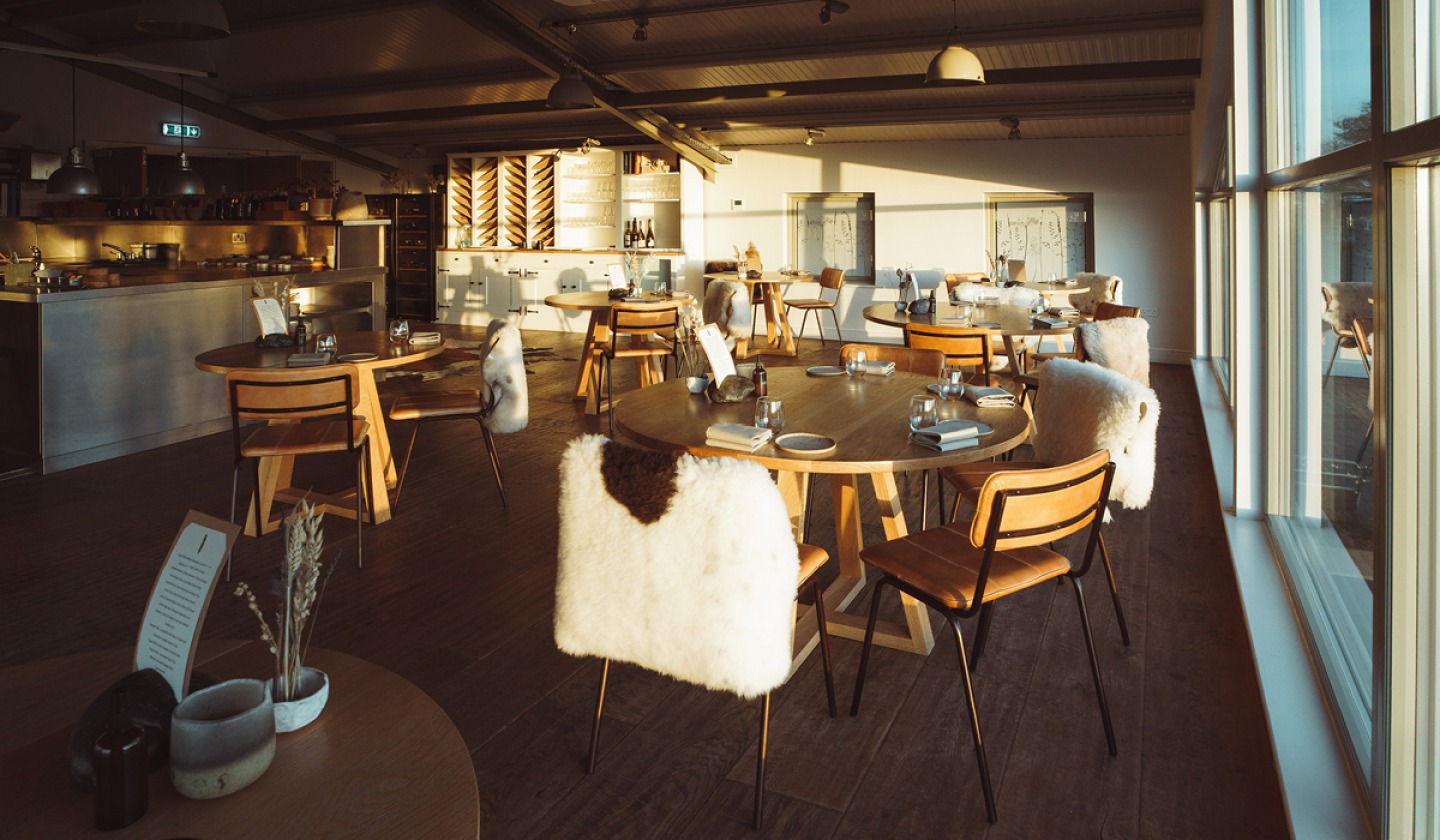 What's your role at Pine?
My role from the start was coming up with the business plan, looking at the venues and recruiting the team – and I knew it was about creating the right dynamic and a team I could trust. We opened the doors in May 2021 and my role is general manager, so everything which isn't cooking. That includes looking after the team, doing the accounting side of things, looking after the customers, basically anything guest and employee related.

You were included in CODE Hospitality's 100 Most Influential Women in Hospitality in 2022. Was that a surprise?
It was a massive surprise and I had absolutely no idea until I got a text in the morning from one of my friends to say congratulations. I thought it was a joke at first. I went onto the website and scrolled down the list of all these people who I absolutely idolise and respect and there was my name. I've got a real sense of imposter syndrome about it. It's incredible and I'm truly honoured to be listed.

You're the only individual to represent Northumberland, how does that feel?
I go to work and I think I do my job really well, so the fact that somebody has recognised that is so surreal to me.

Do you think more women are entering hospitality roles?
Absolutely, I would say that you can still look in a kitchen and see it's heavily male dominated. But I do see a change and I think women are being given more opportunities to show what they are capable of. We now have young women in our industry who are really keen to progress and you see women more and more in sommelier roles which is fantastic. We're all capable of doing the same job, we all deserve the same rate of pay and I think it's amazing now that women are getting that opportunity.
'We're all capable of doing the same job,
we all deserve the same rate of pay and I think
it's amazing now that women are getting that opportunity'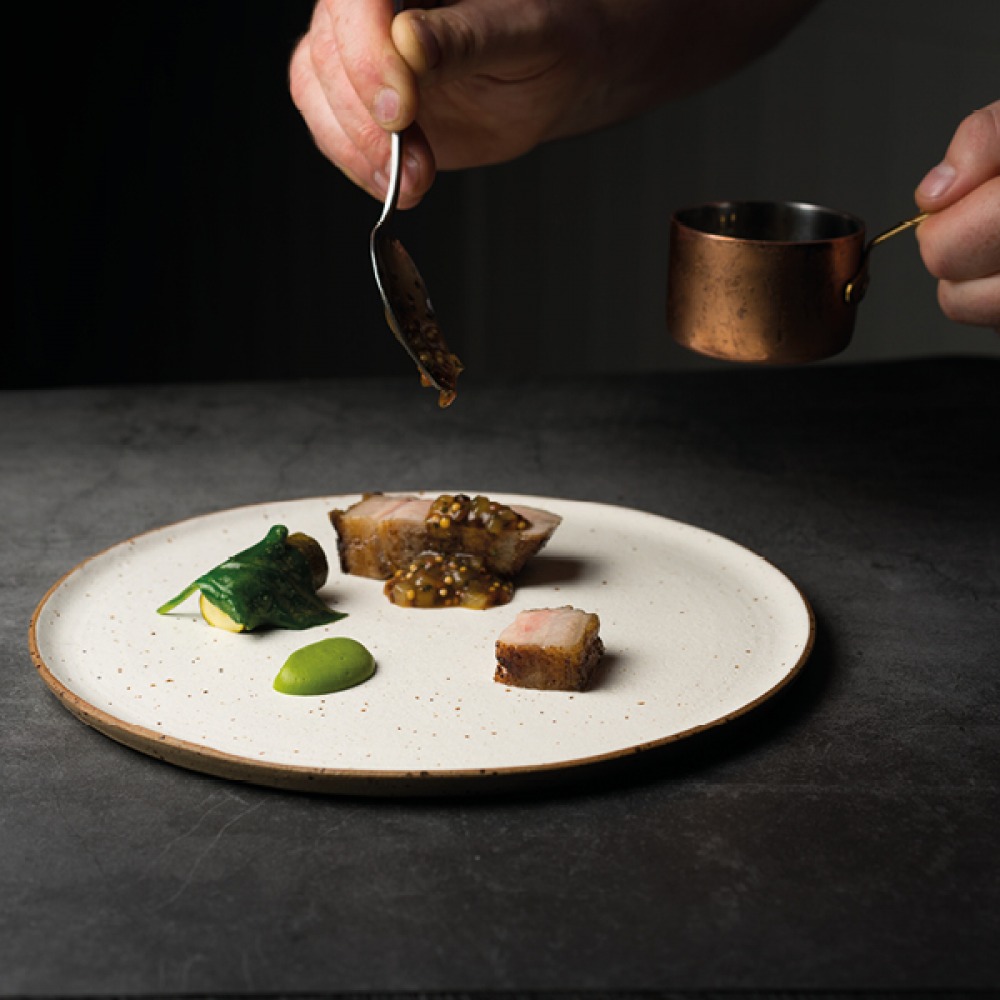 Were there many female role models in the industry when you were growing up?
When it comes to my job I didn't really have any female managers and I've always worked mainly for men. The people who I idolise are chef-owners and I look at people like Clare Smyth and Hélène Darroze who were made three-starred Michelin chefs two years ago and for me it was such a power movement. I think I ended up respecting people in chef roles because they are who I can relate to more because of my love for food, whereas I've not had that opportunity with service.

What advice would you give the next generation of women joining the industry?
I think you've just got to give it your all. Don't let anything hold you back and don't be frightened to show what you're capable of.

What do you make of the ever-growing North East food scene?
The North East is one of the most exciting areas in the country for food and restaurants right now. Every week you're hearing about a new restaurant or bar opening. I feel like we are always considered a region which is great for tourism, but there hasn't always been a lot of food options available; now it couldn't be more exciting. There are so many different types of food and people are really pushing the boundaries – I just want to dine out all the time!

What's next for Pine?
We've always got stuff going on and we've got some really exciting things coming this year. Cal and I have been toying with the idea of opening another venue a little bit more central. We've not gone into plans or anything just yet, but the next step for us is definitely to expand, whilst keeping Pine our ultimate focus and ensuring we are able to offer the best experience we can.

restaurantpine.co.uk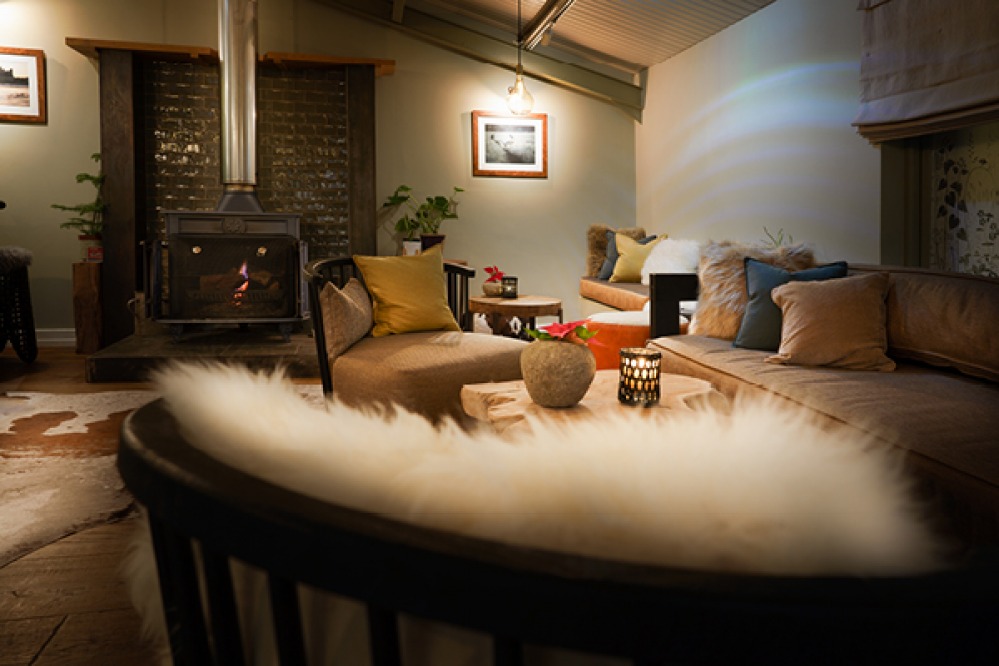 Favourite place to dine locally?
Trakol in Gateshead, Riley's Fish Shack at the coast and Eleven in Ponteland.

Drink of choice?
Always a negroni. It's a great aperitif and a great cocktail to get your palate warmed up. Plus, I seem to be able to drink as many as I can and still enjoy my night – it's my super power.

Advice you'd give your younger self?
I'd tell myself to focus more and don't worry about the 'what if', because if you don't do it you'll never know.

Favourite place to walk?
I'm loving walking along Hexham Green where the river is. We've just got a puppy and there's beautiful scenery there and people are so friendly and willing to have a chat.

A TV series you would recommend?
Grey's Anatomy. I've watched it a million times and it's one of those series that I wish I could watch for the first time again.
FANTASTIC FEMALE-OWNED NORTH EAST FOOD AND DRINK BUSINESSES
Charlotte's Butchery, Gosforth
After buying the butcher's shop in Gosforth in 2013, Charlotte Harbottle (known as The Girl Butcher) has developed a team of skilled butchers who, as well as offering over the counter services, help her supply some of the North East's leading cafés and restaurants.

Scream for Pizza, Sandyford
From mastering their trade in Naples and slinging pizza from a former 1970s army ambulance to setting up a permanent restaurant in Sandyford and a pizza-by-the-slice outpost on the Quayside, Victoria and Alex are truly showing the North East what they can do – it also helps that their slices with quirky toppings (think 'nduja, gorgonzola, fresh basil and chilli honey) are totally delicious!

Cook House, Ouseburn
Cook House began as a recipe blog and supper club in a shipping container and has since been transformed into a Michelin-recommended dining destination which offers casual all-day dining, set up by Anna Hedworth. After the success of Cook House, Anna opened her second restaurant, Long Friday, in Jesmond which serves a selection of tasty small plates and creative cocktails inside a relaxed and cosy venue.
Truffled Hog, Stokesley
Escaping the busy London life, Teesside native Laura Hall left her career in finance to launch The Truffled Hog in Stokesley in 2020. In her modern take on a traditional deli and kitchen you'll find seasonal dishes with a Mediterranean twist, alongside organic wines, bottled beers and delicious cocktails.

La Chocolatrice, Coxhoe
Self-confessed chocoholic Zoë Rutter discovered her love for chocolate at a young age and after working in Paris at the age of 18 she decided to return to the North East to fill a gap in the market. Now Zoë has her own chocolate factory based in Coxhoe making her delicious bars, buttons and chocolate boxes – she also runs popular truffle-making workshops in Newcastle.

Jane Lovett, Wooler
Cook, food stylist and recipe developer Jane has more than 40 years' experience in the food and drink industry. After training at the Cordon Bleu, Jane went on to teach at Leith's School of Food and Wine before opening her own catering company. She now hosts cooking demonstrations alongside writing recipe books and her latest book, Deliciously Simple, is due to be published in March.