Six Places to Go in the North East and Yorkshire for Pancake Day
Pancake Day is just around the corner and we've rounded up the best places across Yorkshire and the North East to celebrate on 21st February
From savoury stacks topped with maple syrup and streaky bacon to sweet pancakes loaded with Kinder Bueno and Lotus spread, here are our top picks.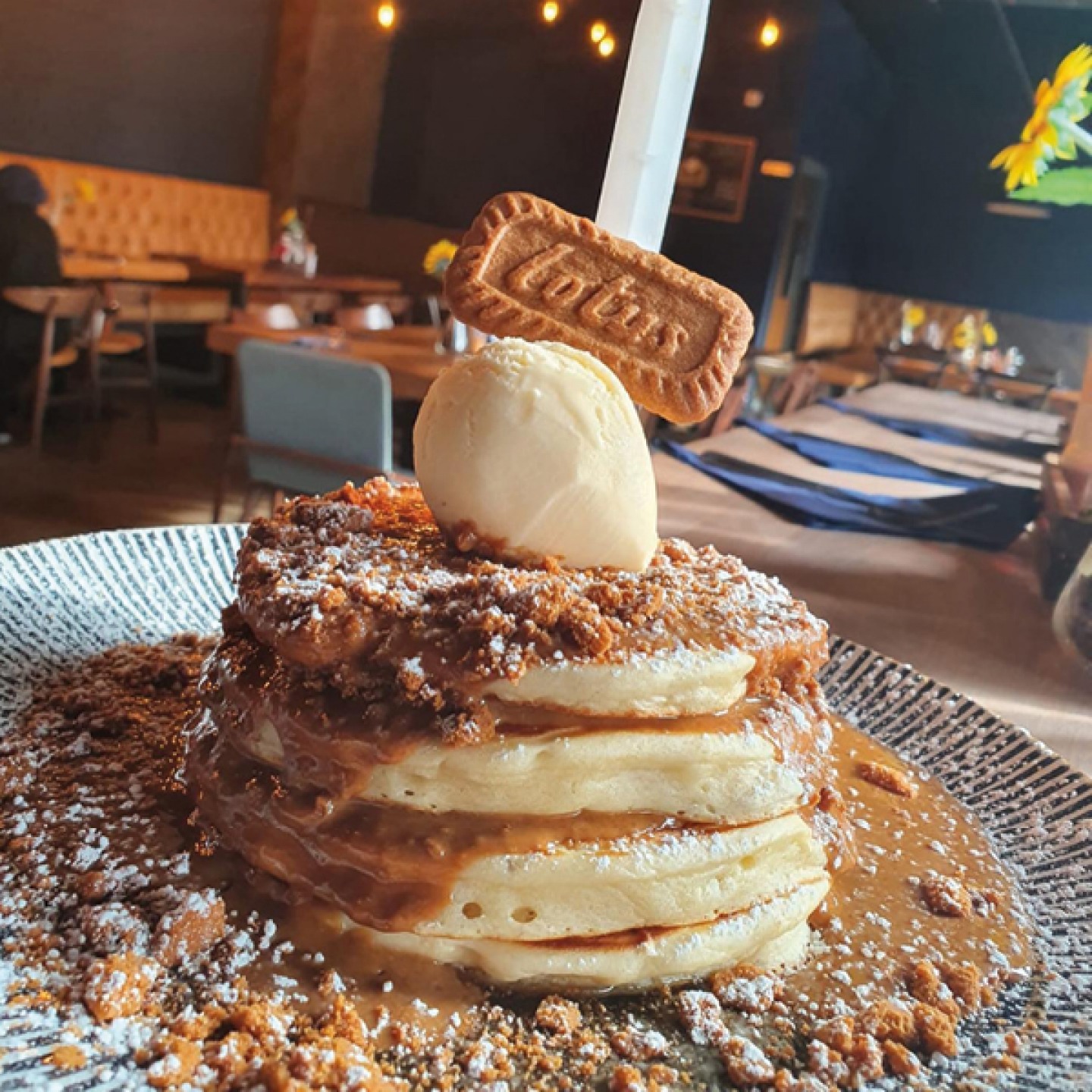 The Dispensary
Newcastle's quirkiest pancake house, The Dispensary serves delicious pancake stacks all year round alongside speciality drinks including drip iced-coffee and candy floss hot chocolate. If you've got a sweet tooth (and an empty stomach) go for the Lotus stack of four American pancakes topped with maple syrup, Lotus spread, crumbled Lotus biscuits and vanilla ice cream.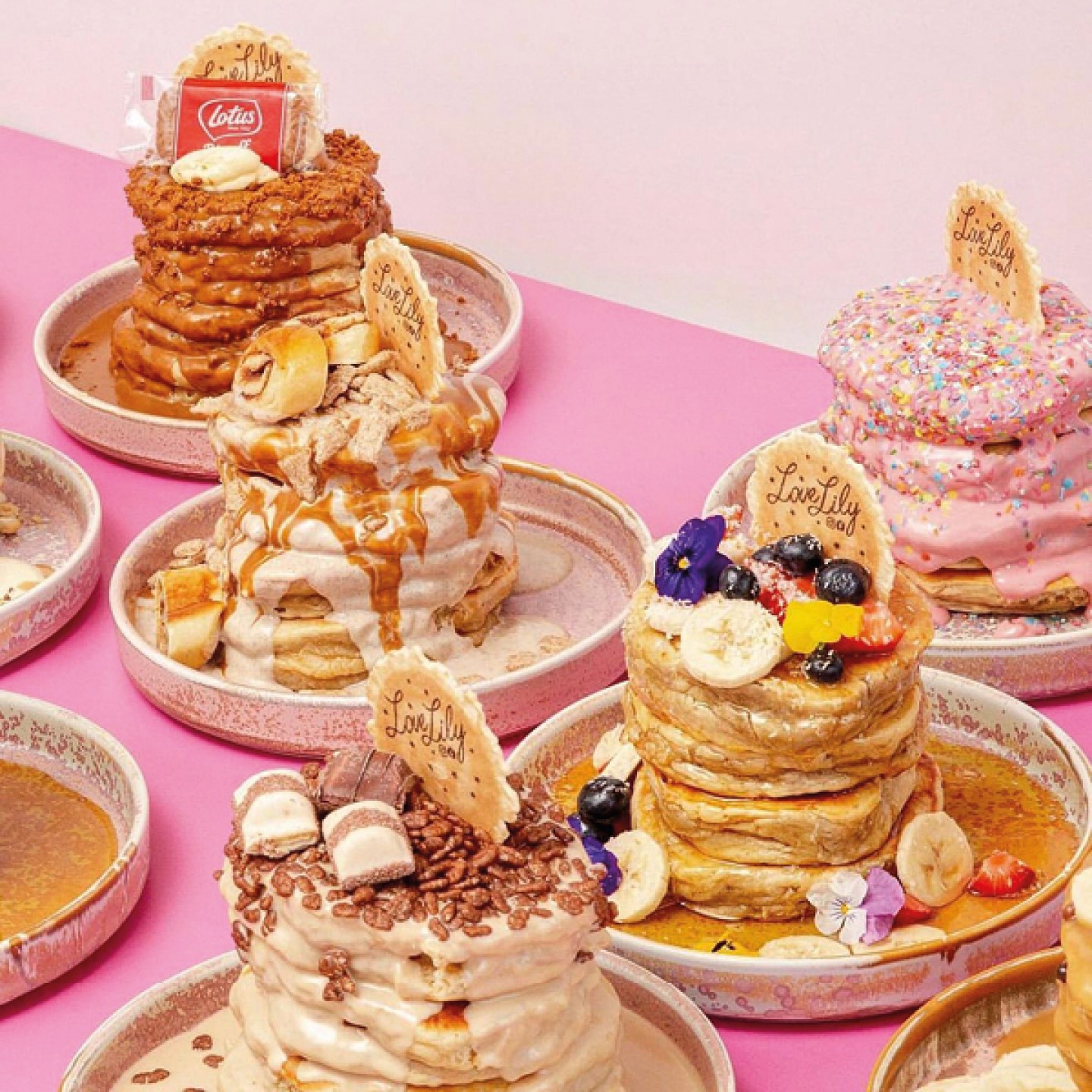 Love Lily
Sunderland's go-to brunch hub has all the pancakes you need this Shrove Tuesday. Their buttermilk pancake menu is filled with fruity toppings such as sliced bananas, strawberries, blueberries and toasted coconut, as well as indulgent flavours such as Galaxy caramel brownie, Reese's peanut butter cups and Kinder Bueno. They also have a range of vegan pancakes and the funfetti stacks are great for kids.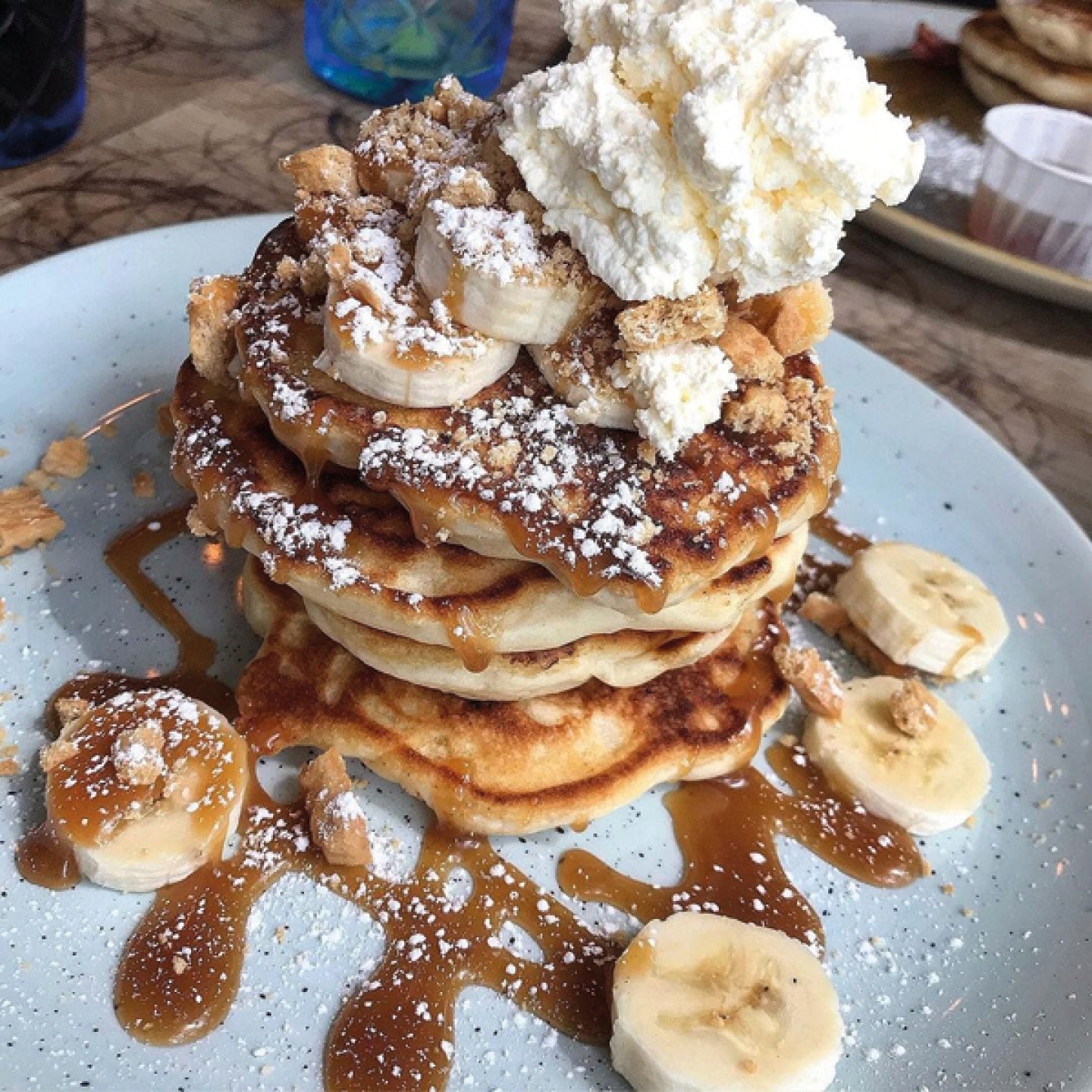 Riverview Kitchen
For pancakes with a view, head to Riverview Kitchen in Durham where American-style pancakes are served in portions of two or four, and toppings range from bacon and maple syrup, blueberries and crème fraîche, to banoffee and mixed berry Eton mess. Our favourite is the Utterly Chocolate Deluxe topping which includes Nutella, brownies, Oreo chunks and cream.
The Wild Plum
Known for their bold flavours and delicious loaded pancakes, The Wild Plum in Harrogate is where to head to this Pancake Day. Our go-to are the classic fluffy pancakes served with seasonal fruit, vanilla cream, maple syrup and granola – the perfect way to start your day.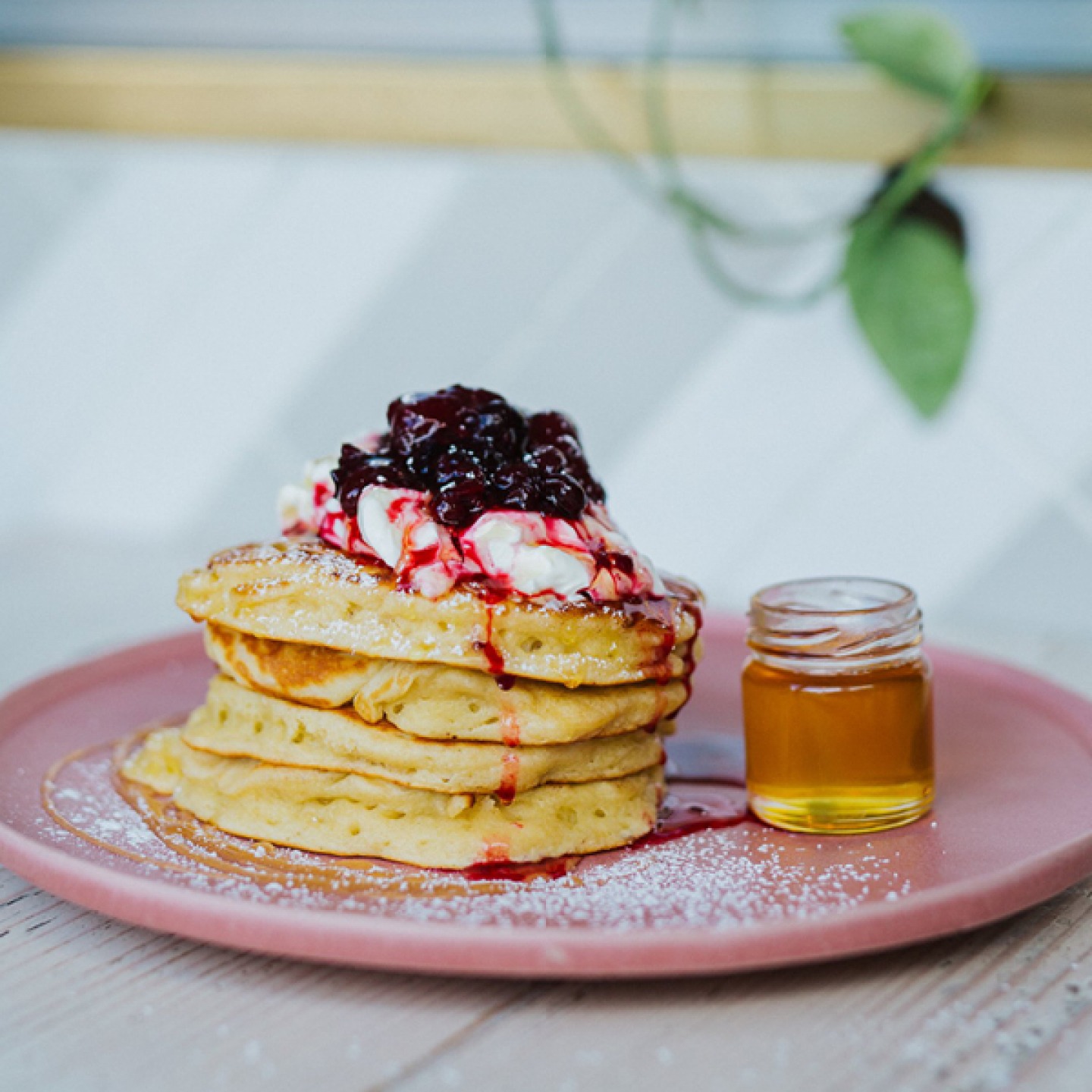 Brew and Brownie
For those who love American-style pancakes, visit York's Brew and Brownie for a real Shrove Tuesday treat. Toppings include maple syrup and streaky bacon, banana, salted caramel and Nutella or homemade fruit compote, Greek yoghurt and honey.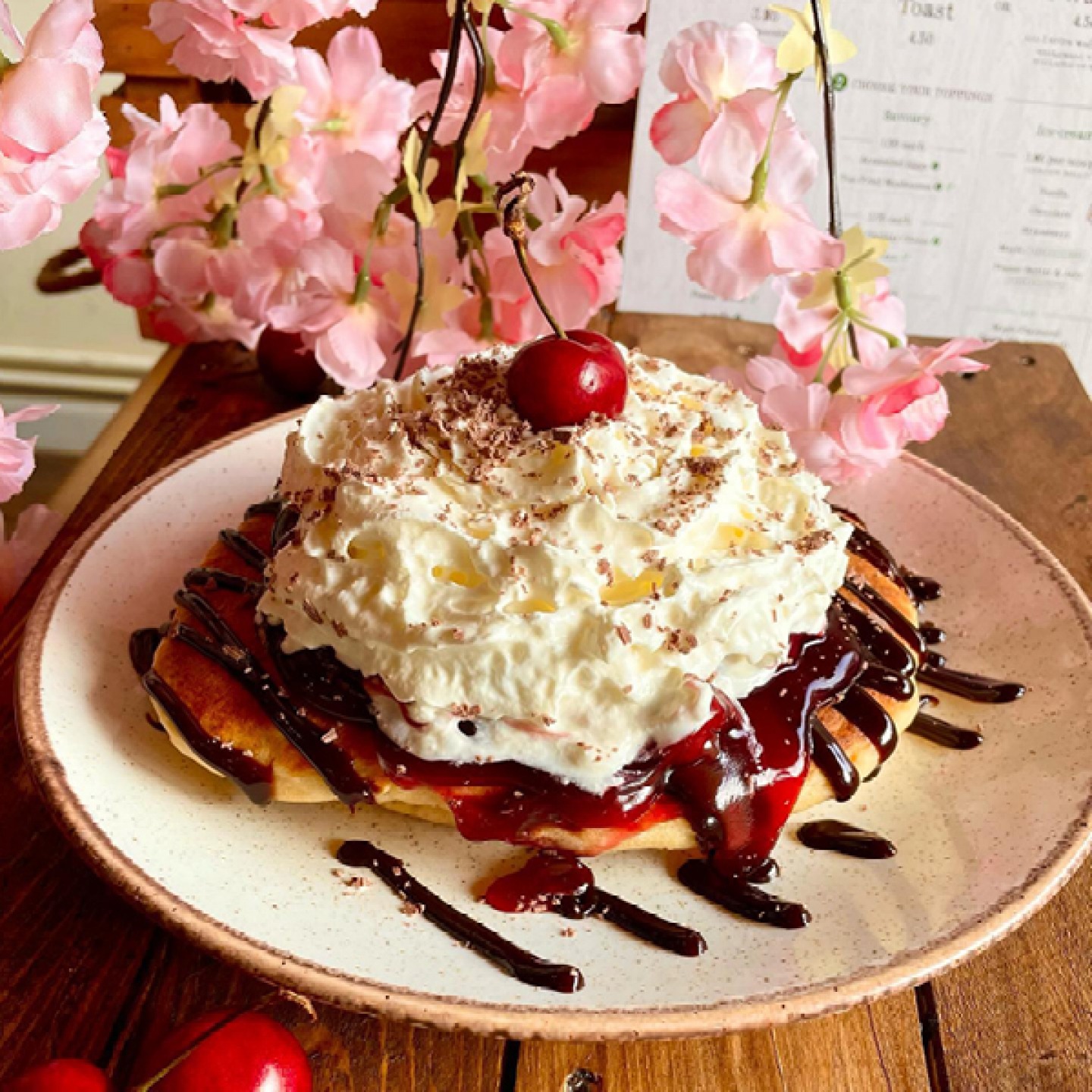 The Cabin
Open seven days a week The Cabin is Sheffield's popular pancake and waffle house serving American-style pancakes with sweet or savoury toppings. Create your ultimate Pancake Day stack with the choice of fruit, peanut butter, chocolate sauce and whipped cream or go savoury with scrambled eggs, mushrooms, sausage, bacon or chicken strips.