Review - KeraStraight Hair Treatment
If like me, you have what can only be described as 'unruly hair' then, you have probably spent many a salon hour in search of shiny 'swingy' hair, and even more in front of a mirror in a futile attempt to tease and tame tresses into a semblance of style
Treatments: I have tried them all. Some with success, including the very first Brazilian or 'botox for hair' treatment which worked wonders but did mean hiding away for several days as the special serum worked its magic.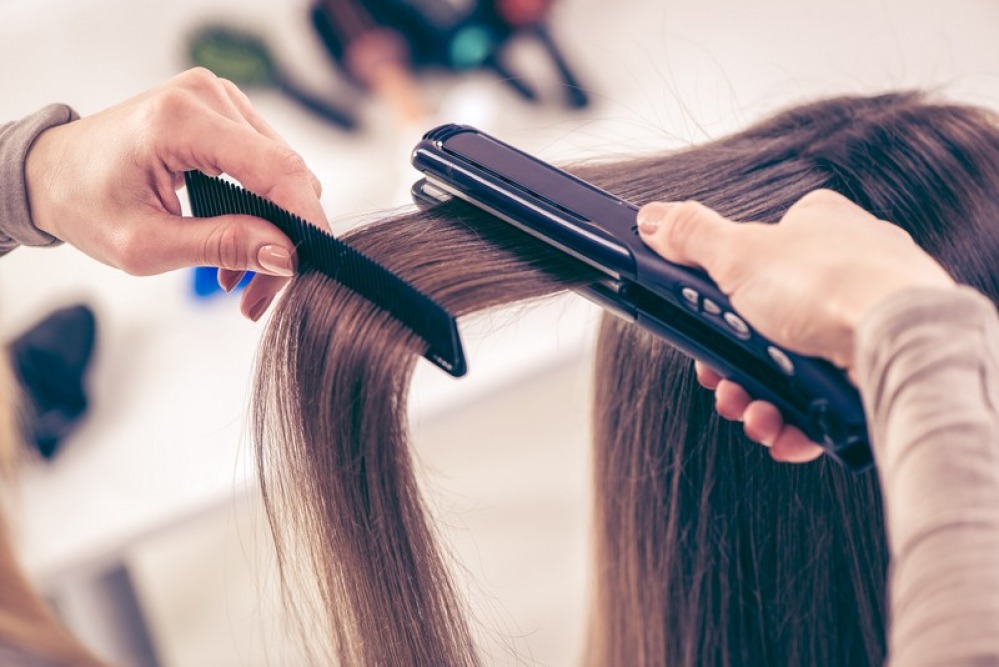 With poker straight hair plastered to my scalp, venturing out in public was never an option. Product development meant that a new 24 hour treatment was just as successful. Although results perhaps did not last quite so long, the treatment was quicker and easier to apply and I could actually go to work immediately post-salon without scaring my staff. Although I have been having it done for several years, the difference in the very texture of my hair post-treatment always amazes me. From dreaded 'poodle hair' as I affectionately (not) refer to my own locks, which would curl at the slightest change in temperature and resemble Marge Simpson in high humidity or on holiday after a dip in the sea, it's hard to believe that it's now possible to 'wash 'n' go'.
Living in fear of that set style which thick hair often gives – no movement, no swingyness, less shine – real 'middle age' hair, I was more than happy to try out the all-new KeraStraight Treatment just prior to holiday. Billed as the 'must-have treatment for frizz-free, beautiful hair whatever the hair type', it promises a same-day solution to frizzes. Available in three different strengths, depending on hair type, all three use a low pH protein, and take between two to four hours depending on hair length. The treatment promises to leave hair in optimum condition for up to four months, all without the use of harsh chemicals.
Simultaneously straightening, repairing and smoothing the hair shaft, Keratin has a natural ability to fortify the hair. The KeraStraight Treatment helps to rebuild the keratin within the hair that has been lost, giving hair greater manageability and shine. KeraStraight moisture and protein masks are also available to help prolong the treatment and to give hair an added boost. The actual process is similar to the 24 hour treatment and is roughly the same in terms of time spent in the salon, which will depend on the length of your hair. However, unlike the 24 hour treatment, all product is washed out and hair is styled as usual.
In all honesty, I didn't really need much convincing. As life-changing beauty treatments go, to my mind the straightening treatments are up there with the best. The KeraStraight Treatment does have several advantages; it's relatively quick, no 'after-product' and it really does leave hair incredibly soft, shiny and unbelievably with 'swing!' Three weeks away and my newly styled bob rarely saw a hair brush. Admittedly it may not have been up to red-carpet inspection but certainly passed muster at the beach bar, and with just a little attention was pretty picture-perfect.
KeraStraight Treatment from £150 (depending on length of hair) Intense Boost In-Salon Treatment £25
Hooker & Young Salons Regionwide
0191 217 0217 www.hookerandyoung.co.uk