Review: Opera North's The Cunning Little Vixen at Newcastle Theatre Royal
Our Arts Editor has never been to an opera… until now
The Cunning Little Vixen is a playful celebration of the cycle of life, as tragedy and comedy collide. Filled with memorable characters and faultless music, we couldn't think of a better introduction to opera - and where better to see it than at Newcastle Theatre Royal?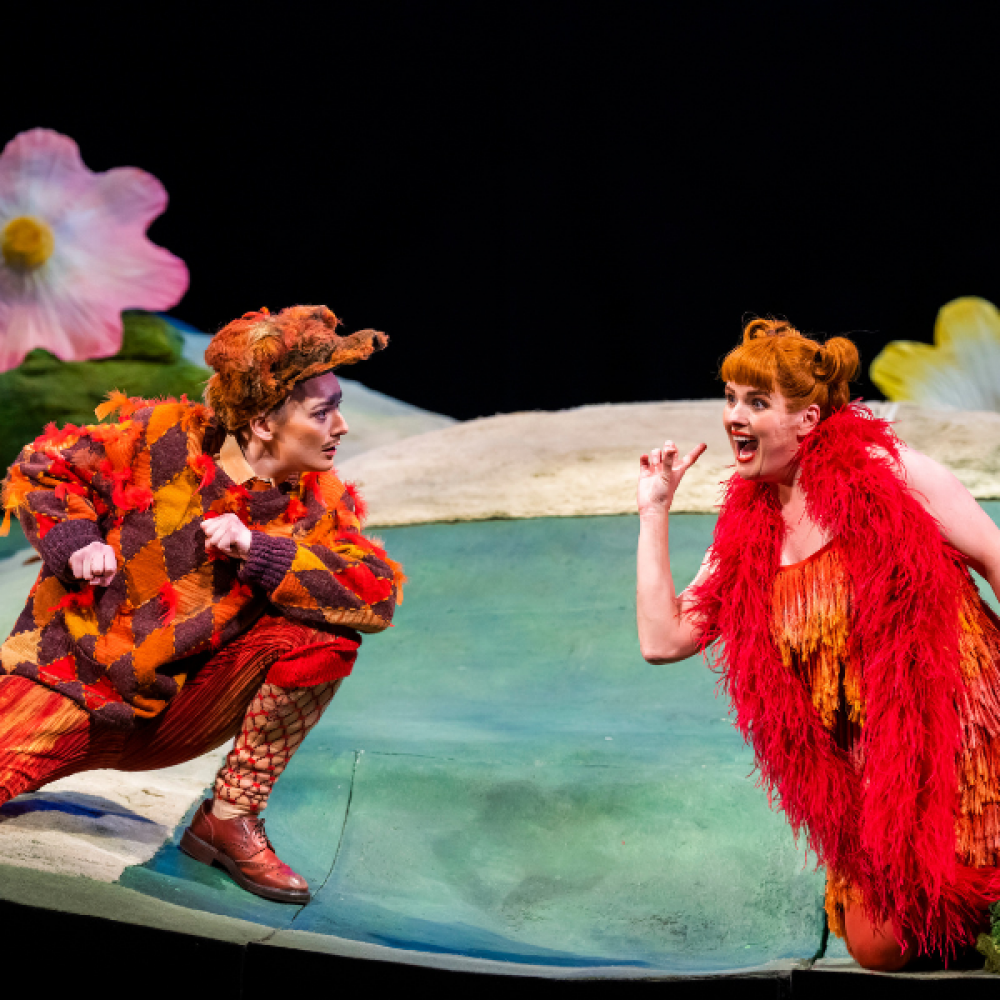 Czech composer Janáček's story is one of life and loss, inspired by a comic strip in his local paper. Having been captured by a forester to become the family pet, mischievous Vixen Sharp-Ears manages to escape back into the wild where she falls in love with another fox – only to be shot while defending her cubs. Both humorous and heartbreaking in equal measure, the opera features a host of colourful characters including hens, a dragonfly, a mosquito and a badger, with a playful score which was performed flawlessly on the night.
Originally a Scottish Opera and Welsh National Opera co-production, Sir David Pountney's interpretation saw a rather unique set which deserved applause of its own. The Theatre Royal stage was transformed into a hilly forest (with many of the human characters comically falling and clambering across it, while the 'animals' freely hopped, skipped and jumped). The swift moving of this set made room for a badger sett, the backyard of a cottage and the backroom of a pub throughout the show. The lowering of tree branches and the quick changing of costumes subtly showed the changing of seasons throughout.
It was the characterisation that we loved the most though, through tone of voice and mannerisms, whether cast members were suspended from the ceiling via wire or appearing from below the set. Some costumes were exaggerated (namely the hens'), while others were rather subtle. The insects were the most eye-catching but the most intricate were definitely those of the foxes.
Acts one and two had the audience giggling throughout while act three was much darker when the heroine is suddenly shot dead (leading to a few gasps from audience members around us). But it was the powerful operatic voices, accompanied by an incredible score that made this show so emotive. When act three came to its end and the cast took their places, those on stage and the orchestra definitely deserved the elongated applause they received. And if all operas are this captivating, our Arts Editor is sure she'll be back at an Opera North production soon.
Opera North's shows continue with Tosca on 23rd and 25th March and Ariadne auf Naxos on 24th March at Newcastle Theatre Royal. Following these shows, Tosca and The Cunning Little Vixen tour to Hull.