Rose and Pistachio Milk Cake
Also known as rose and pistachio tres leches or three-milk cake, this is the perfect dessert to pretty up your table. Trust me, it's so easy, tastes absolutely heavenly and looks so good. This is an incredibly indulgent, sophisticated and moreish dessert and you just can't say no to it!
Preparation Time:
35 minutes
Ingredients
4 eggs, separated
160g granulated sugar
2 tbsp rose syrup
40ml milk
160g self-raising flour
½ tsp baking powder
½ tsp ground cardamom
For the rose milk
410g tin of evaporated milk
200ml full-fat milk
200ml double cream
150g condensed milk
1 tbsp rose syrup
pinch of ground cardamom
For the toppings
300ml double cream
1–2 tbsp rose syrup
chopped pistachios
dried rose petals
pinch of ground cardamom
Method
Preheat the oven to 180C (gas mark 4) and line a 28 x18cm shallow heatproof dish with baking paper.

Place the egg yolks in a large bowl with half the sugar and whisk with an electric hand whisk on medium speed until thick and pale in colour. Whisk in the rose syrup – this will instantly change the colour of the mixture and give an amazing flavour to the sponge. Add the milk and sift in the flour and baking powder. Add the ground cardamom and gently fold in until just combined.

Place the egg whites in another large bowl with the remaining sugar. Clean and dry the whisk, then whisk the egg whites until stiff peaks form. Carefully fold the egg whites into the egg yolk mixture until fully combined, taking care not to knock out too much of the air.

Pour the mixture into the prepared dish and cook in the oven for 25 minutes, or until the sponge is golden brown in colour and springs back when pressed.

For the rose milk, mix all the ingredients together in a jug. Use a skewer to poke holes all over the cake, then slowly pour most of the milk mixture over the top, reserving a little for serving. Refrigerate for a few hours or overnight to allow the cake to soak up the milk.

For the topping, whisk the cream and rose syrup together until soft peaks form, then spread over the cake. Decorate with chopped pistachios, rose petals and a sprinkling of ground cardamom. Cut the cake into squares and serve with the remaining rose milk.

Store in an airtight container in the fridge for up to three to four days.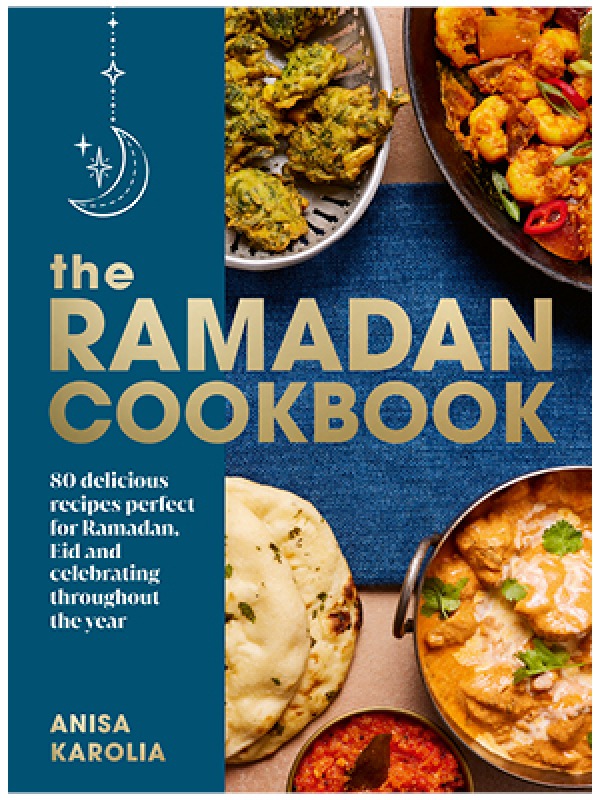 Extracted from The Ramadan Cookbook by Anisa Karolia (Ebury Press, £22) Photography by Ellis Parrinder
This article contains affiliate links. We may receive a commission for products that are clicked on through our website.