Scarborough is the largest holiday resort on the Yorkshire coast. It became famous in the 1600s for its spa waters and now its combination of history, culture, fresh air and fun draws visitors from far and wide
From its famous twin beaches to the open air theatre (where Duran Duran are performing this summer), there's something to entertain everyone here. For those looking to celebrate the world of cinema, both independent short films and blockbuster hits are shown at the Stephen Joseph Theatre. The Rotunda Museum, which dates back to 1829, is the oldest purpose-built museum still in use in the country – don't miss Scarborough: Our Seaside Town, a heartfelt exhibition of seaside objects, paintings, photographs and postcards. There's Scarborough Art Gallery too, where you'll find a permanent collection of fine art on display. Peasholm Park offers a peaceful green escape from the beachside bustle, but if you're wanting to explore a little more, hop on one of the many open top buses or the miniature North Bay Railway, which takes you to Scalby Mills. We recommend you head to Oliver's Mount, where you can see the entire town from more than 500ft above sea level.
In the town itself, the popular, family-run Red Lea Hotel is just a short walk from the Esplanade close to the picturesque South Cliff – expect tasty home-cooked meals from their restaurant. A little further inland, The Plough, Scalby and The Copper Horse, Seamer also offer pretty accommodation and great pub grub. Looking for something a little more modern? We love Bike & Boot – a dog-friendly hotel ideal for walkers, bikers and surfers.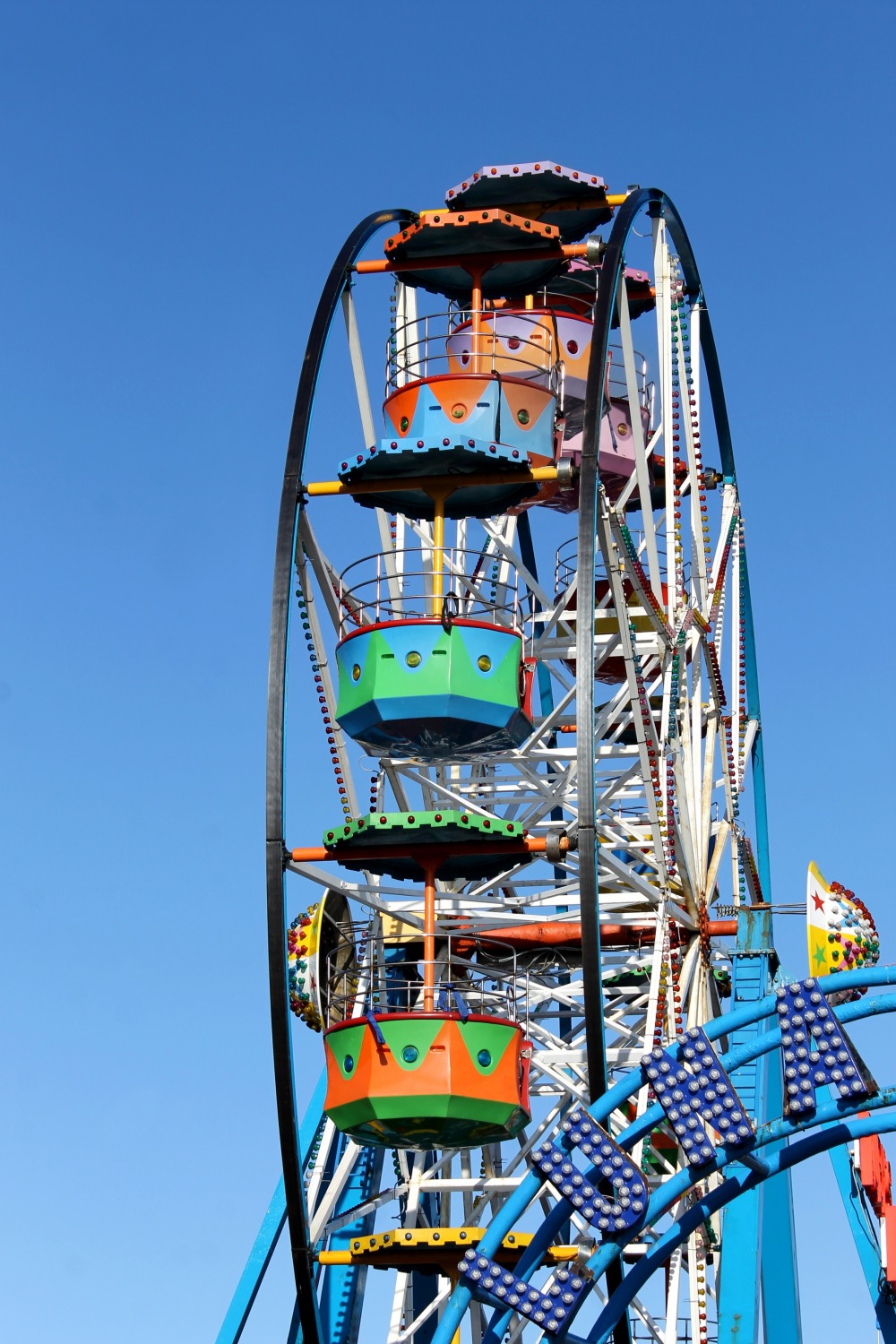 Perfect Weekend
On sunnier days, you may want to relax by one of the two bays – North Bay has been awarded European Blue Flag status for years (and is home to the colourful beach chalets which make for great Insta snaps) – but there's so much to see and do too. Between the two bays is a working inner harbour with a small fishing fleet, landing local lobster, and an outer harbour for pleasure boats and yachts. The harbour is also home to SeaGrown: Britain's first large-scale offshore seaweed farm onboard the Southern Star with café, bar, and visitor centre – cool, right? Find out more at livingnorth.com. All the fun of the fair awaits you too. Luna Park Funfair is just a stone's throw from Scarborough Castle at South Bay – think bumper cars, seaside stalls and a big ferris wheel – while Alpamare's four exhilarating state-of-the-art water rides will take your breath away. Why not head to Sea Life, where the cheeky colony of Humboldt penguins will put a smile on your face?

After a busy day at the beach, the handy cliff lifts takes you to the town centre, where there are plenty of places to refuel. Eat Me Café & Social provides an eclectic mix of British and Asian food; Sha-Ka Coffee House & Eatery serves Hawaiian-inspired food and sweet treats (we love their coffee mocha cupcakes); and Flamingo Bay is your go-to for a classic seaside ice cream (they have more than 20 flavours). As the day turns to night, one often forgotten (but pretty amazing) tourist spot is the Scarborough Star Disk – it's the largest illuminated star disk in the UK, and possibly in Europe, at 26 metres in diameter. At the South Bay Pool, the disk contains fibre-optic terminals which glow at night, representing the brightest stars visible in the northern sky above Scarborough's headland.
Scarborough Castle sits on the headland between the North and South Bays – and is a must see for history buffs. The panoramic views of the Yorkshire coastline from the battlement viewing platforms are spectacular, and it's worth popping into the Master Gunner's House for a cuppa while appreciating the views of the castle grounds. Discover the castle's 3,000 year history while strolling around this 16-acre site, and see pre- historic artefacts and a Bronze Age sword.