Six of the Best Retellings of Ancient Myths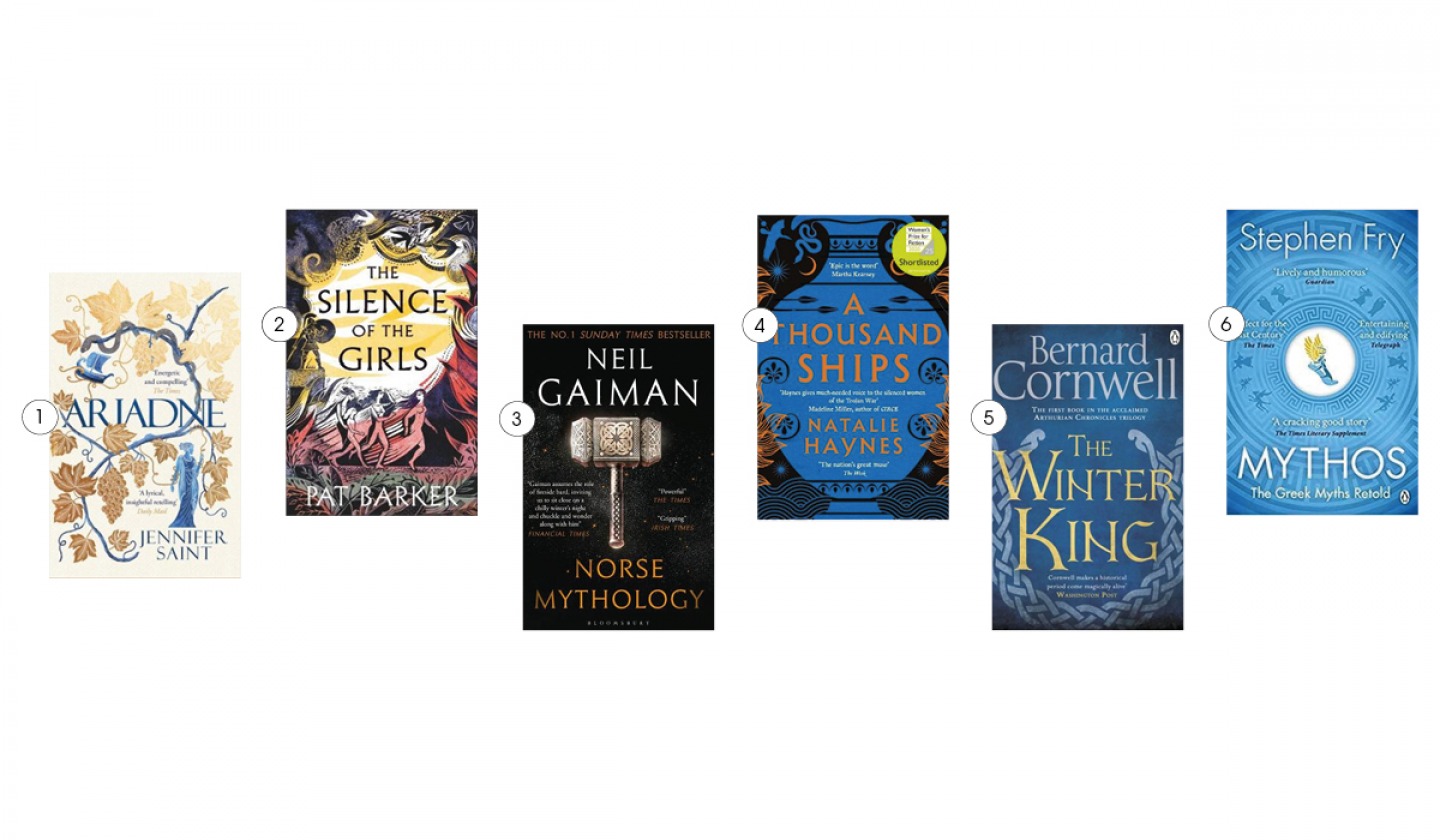 1 Ariadne
Jennifer Saint
This carefully-crafted debut reimagines the story of Theseus and the Minotaur, placing Ariadne (Princess of Crete) at the centre of the action. She's fallen in love with Theseus, but helping him to slay the monster means betraying her own family.
2 The Silence of the Girls
Pat Barker
Briseis is a queen – until her city falls to the Greeks and she becomes a slave, awarded to the warrior Achilles as a prize of war. This is the story of the Trojan war as you've never heard it before, and tells the tale of the voiceless women who were caught up in this brutal story.
3 Norse Mythology
Neil Gaiman
The ice and fire stories of Valhalla are given new life by the legendary Neil Gaiman. Much of his work has taken inspiration from these stories, so to read his take on the original tales (from Thor, Loki and Odin to Ragnarok) is a real treat.
4 A Thousand Ships
Natalie Haynes
The fall of Troy has devastating consequences, not least for the women who are entangled in the legendary war and its aftermath. A Thousand Ships is told from an all-female perspective, giving voices to women, girls and goddesses.
5 The Winter King
Bernard Cornwell
This epic retelling of the Arthurian legend begins with the death of Uther, High King of Britain. As the lesser kings squabble over the crown, a host of Saxon armies are preparing to invade – in steps the warlord Arthur. Can he unite the country?
6 Mythos
Stephen Fry
Packed with his trademark quick wit and clever dialogue, Stephen Fry charts the loves, quarrels, deceptions and adventures of the Greek gods and goddesses. Follow Persephone down into Hades, live the endless fate of Prometheus and find out what's in Pandora's jar…