The St Patrick's Day Party List
We've hand picked six ideal pubs that serve Guinness with optimal shtick
This St Patrick's Day don't be caught out with a Guinness in a boring old chain pub – instead raise your glass to good old St Patrick at one of these great watering holes.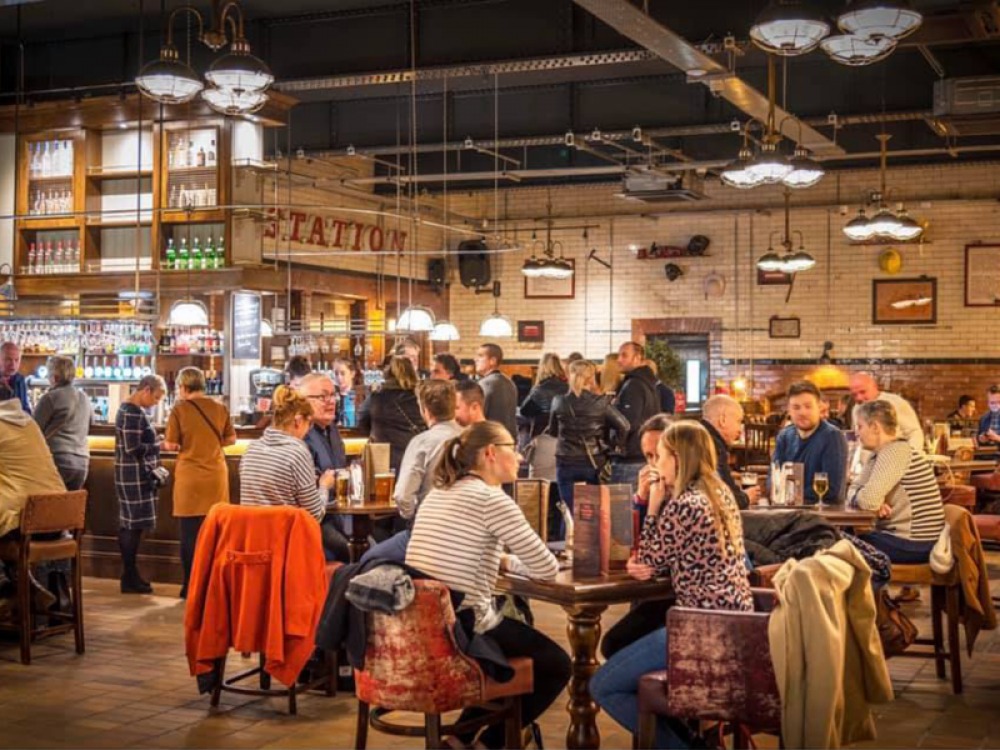 The Tyne Bar, Newcastle
The Tyne Bar is a Geordie staple for good reason: it has great staff, a brilliant atmosphere, a bank-side position next to the River Tyne, and a great selection of beers. While closely associated with its craft offerings, the Tyne Bar make an exception for a lovely pint of the black stuff – keeping a permanent icy line of Guinness year round. Rich and creamy with a consistently good pour thanks to their experienced staff, Tyne Bar is the ideal venue to sit amongst the charmingly eclectic interiors and dance a merry jig.
thetyne.com
Whitelock's Ale House, Leeds
Claiming to be the oldest pub in Leeds, they've certainly had enough time to master the perfect pull of Guinness here, and to be fair to them – they have. Established in 1715, Whitelock's is a renowned and deeply loved city pub, serving everyone from industry workers to Prince George over the many years it has remained open. Still cosy and traditional, but now littered with artisan trimmings and a selection of real ale; Whitelock's must have the luck of the Irish to have stayed open this long – that or the fantastic service and ales must speak for themselves.
whitelocksleeds.com
The Dun Cow, Sunderland
Slap bang in the middle of Sunderland's bustling cultural quarter, the Dun Cow is a beautifully authentic British pub in a Grade II-listed Edwardian building – designed in 1901 for Robert Deuchars from Brewers of Edinburgh. This charming bar has a good mix of craft and big beer staples, including the almighty Guinness. With extremely positive reviews for staff, service and atmosphere, there's something to impress everyone here – including the unforgiving Guinness snob.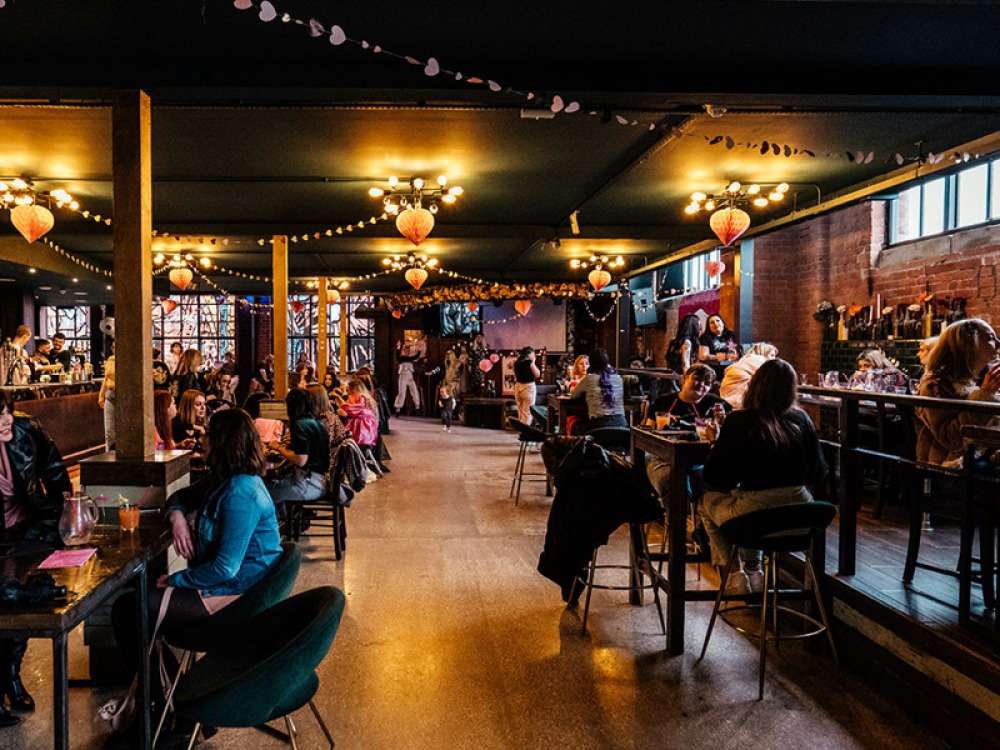 The Shakespeare Tavern, Durham
Is it blasphemy to list the most English-sounding pub in commemoration of a St Patrick's Day staple? Well, apparently The Shakespeare Tavern is the most haunted pub in Durham, so why not tempt fate further? The Shakespeare is in a beautiful 12th century building, first made into a pub for 19th century actors (hence the name). It has a cracking range of beers and gin, but in our eyes an atmospheric and traditional boozer is the perfect venue for a cold Guinness – just beware of the odd cold chill on the back of your neck.
Church Temple of Fun, Sheffield
Church is a venue which can be summarised in one word – cool. It's very stylised and dripping with a Gothic punk edge, something which makes perfect sense when you realise it's owned by rock band Bring Me The Horizon's Ollie Sykes. This is the perfect venue to spend a long time in on St Patrick's Day, rather than bar hop. It has a great dedicated Guinness line, arcade machines by the bar, retro game console pods, pool tables, and plenty of space to party.
templeof.fun
The White Hart, Hull
Established in 1904, what's immediately striking about The White Hart is how beautifully restored the traditional horseshoe shaped bar in the centre of the room is. In fact, the whole building is a monument to pub culture – it truly is a stunning bit of architecture. What will amaze you further is the awesome selection of beer, including the all important Guinness. Regulars swear by The White Hart for a reliable pull of the creamy neck oil – no one wants to be blindsided by an unexpected rubbish pint of Guinness.
whiteharthullpub.co.uk