Tantalise Your Tastebuds with Leading Barbecue Brand, Weber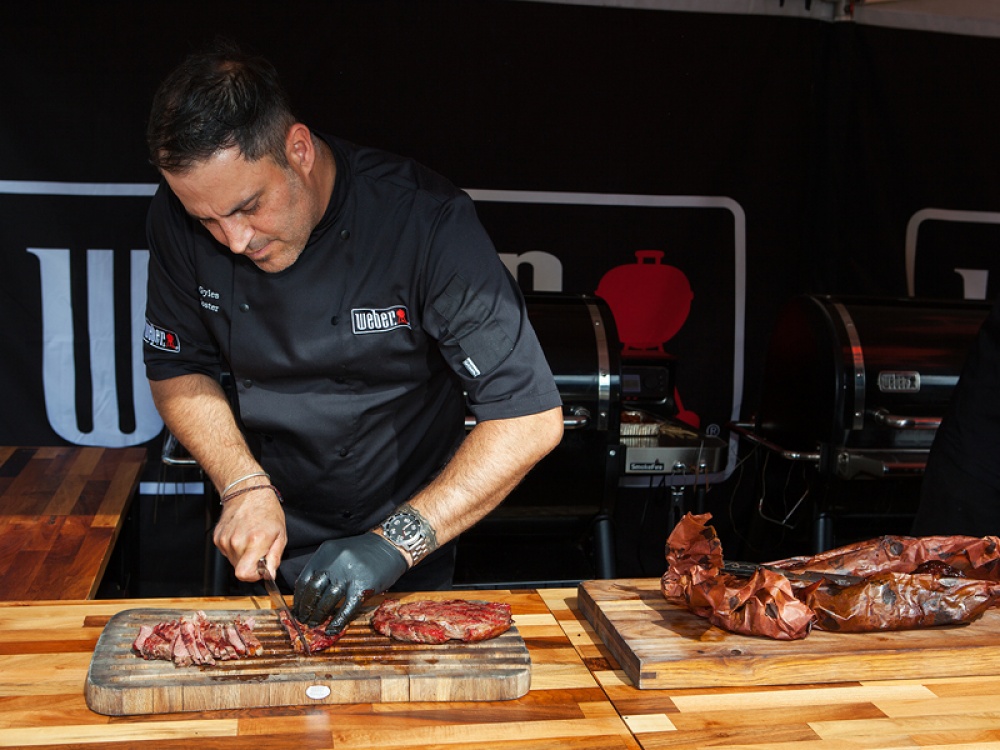 Partnership
Leading barbecue brand Weber is offering local foodies and barbecue enthusiasts the chance to taste, touch and smell delicious dishes created by Weber Grill instructors as part of its Discover Weber event at Dawsons Department Store in Skipton
A treat for all the senses, this exciting showcase will include hands-on barbecue demonstrations, as well as hints and tips on how to cook 'the Weber way' on a selection of award-winning barbecues.
Dawsons Department Store, on Jerry Croft, is a Weber World store showcasing the full range of barbecues and accessories, plus exclusive products such as the 2022 Genesis Gas Barbecues and an all-new accessory line, WEBER CRAFTED, which takes cooking outdoors to new levels of food discovery and exploration.
Offering an unrivalled shopping experience, with dedicated one-to-one support by a team of Weber experts, visitors can get advice on choosing the right barbecue based on the preferred cooking method, and tips on how to perfect barbecue dishes and recipes.
For more information, or to register your interest in the Discover Weber events at Dawsons Department Store, visit discover-weber.com
Want to try new recipes at home? Here's two inspired by the Discover Weber events.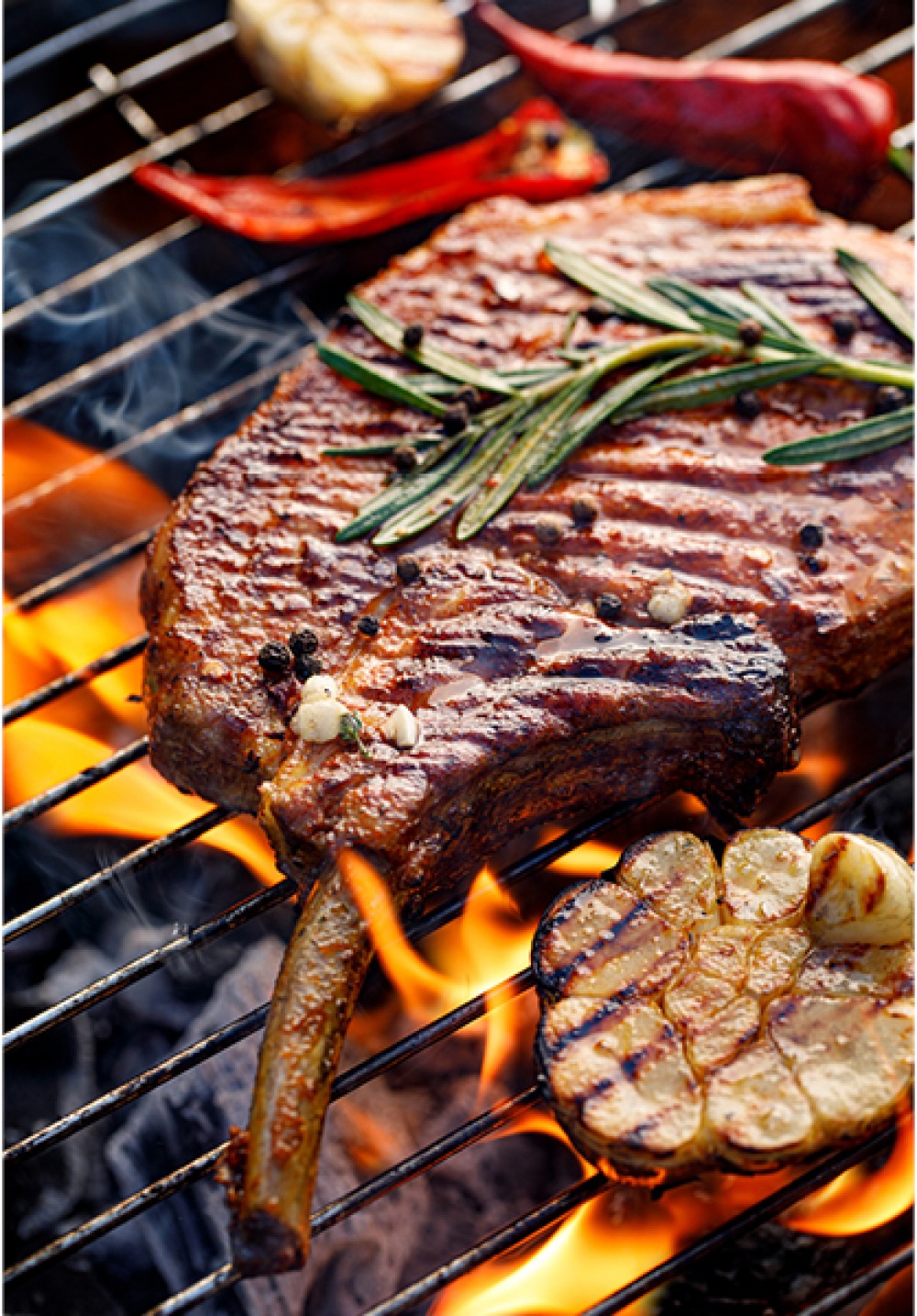 Succulent Steaks with Boursin Butter
Ingredients
50g butter, softened
30g Boursin flavoured with garlic and herbs
1 tbsp fresh, chopped parsley
Salt and freshly ground black pepper
4 prime fillet beef steaks, each weighing about 200g
1 tbsp olive oil
250g bundle asparagus, trimmed, blanched and drained
16 cherry tomatoes on the vine
Preparation
Beat together the butter, Boursin, parsley and seasoning, and roll into a log using cling film.
Chill until hard enough to cut into four slices.
At the barbecue
Season the fillet steaks, brush lightly with olive oil and barbecue over direct high heat for three to five minutes each side, turning once.
Remove the steaks from the barbecue, add a slice of Boursin butter, cover with foil, and then leave to rest for five minutes. This allows the juices to settle (for a fuller flavour) and the butter to melt over the meat.
Toss the asparagus tips and cherry tomatoes in olive oil and place on the barbecue for a couple of minutes on each side. Season to taste and serve with the steaks.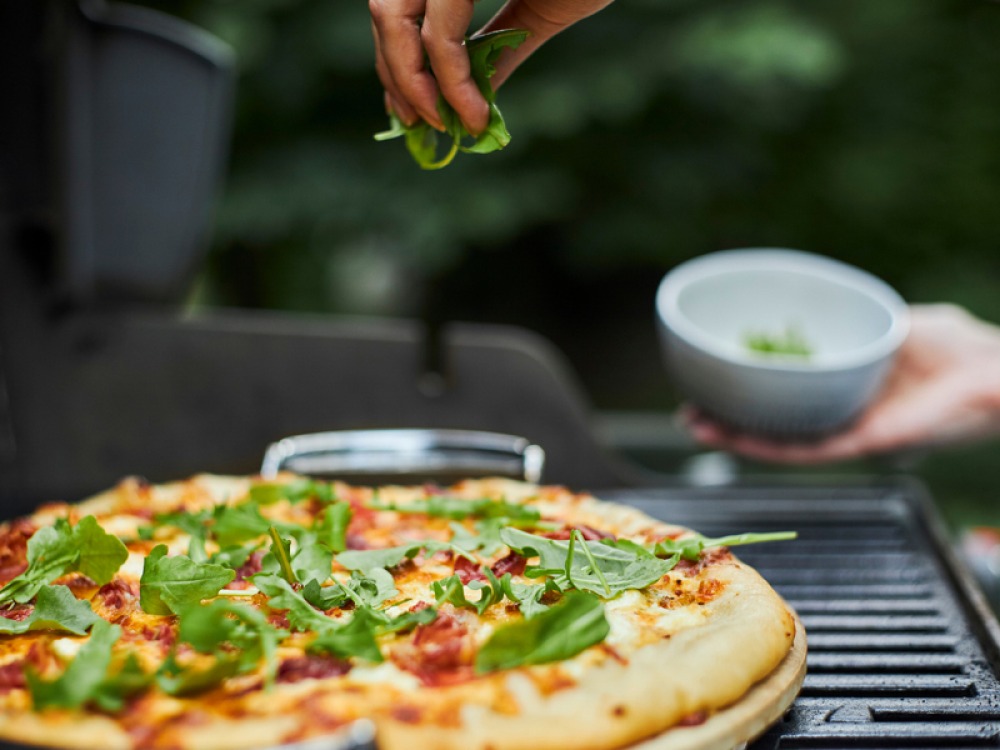 Classic Italian Style Pizza
Ingredients:
350ml cold water
100ml beer
50ml oil
15g fresh yeast (approx. 5g dry yeast)
2 tsp coarse salt
150 durum spelt flour
500g Italian flour
250g Tomato sauce
350-400g Mozzarella, or cheese of your choice
Toppings of your choice
Equipment:
GBS Pizza Stone
GBS Cooking Grate
Preparation:
Combine the water, beer, oil and yeast. Add the durum flour and salt and knead well. Add the Italian flour a little at a time until the dough has the right consistency.
Divide the dough into lumps of 150g for mini pizzas or 250g for larger pizzas.
Form each lump of dough into a nice ball, cover with cling film and let it rest in the fridge for at least three hours before using.
Roll the dough out and cover with tomato sauce, cheese, toppings, and more cheese – in that order.
At the barbecue:
Prepare the grill for direct heat. Place the GBS Pizza Stone on the GBS Cooking Grate and let it heat up for 15 minutes.
Place the tray with the pizza onto the grill and cook for 15–20 minutes until done.
To note: The more toppings you add, the longer the pizza will take to cook. Watch out that your crust doesn't get burned on the bottom.