Three Delicious Dessert Recipes from Former Pastry Chef Alison Roman
Former restaurant pastry chef Alison Roman uses all her experience to create simple yet sublime desserts. In her latest cookbook, Sweet Enough, she shows how easy it is to finish any dinner or party with a little something wonderful and sweet.
Lemon Shaker Pie
From my lemon-obsessed point of view, I can confirm in a totally unbiased way that this is the best pie in the world. The name comes from the Shakers, a religious community who famously make use of the entirety of anything (an animal, a piece of wood, a whole lemon). It's going to be sweet, of course, but it will also be bitter, complex and tart because of the whole lemon, custardy because of the eggs, and a little salty, flaky and crunchy because of the pie crust. It's also going to be easy and foolproof, perfectly set and golden brown each time, as if touched by some sort of baking angel. It's going to be everything you want a lemon bar to be, but more – and better.
Mint and Chip Ice Cream Cake
Ice cream cake, as the name implies, is ice cream, shaped and frosted like a cake. Ideally, there is also actual cake or some sort of cookie crust, to prevent leaking and give your ice cream something to melt into. And you can (and should) frost it with sweetened whipped cream (rather than buttercream, which isn't all that delicious once frozen).
Cold Carrot Cake
This carrot cake - sans raisins and nuts - is, to me, perfect. If you can believe it, it doesn't really need frosting, although I do understand the sentimental attachment. While the salty vanilla frosting would be excellent, I know what you want is cream cheese frosting, preferably one that doesn't require a mixer (just like this cake).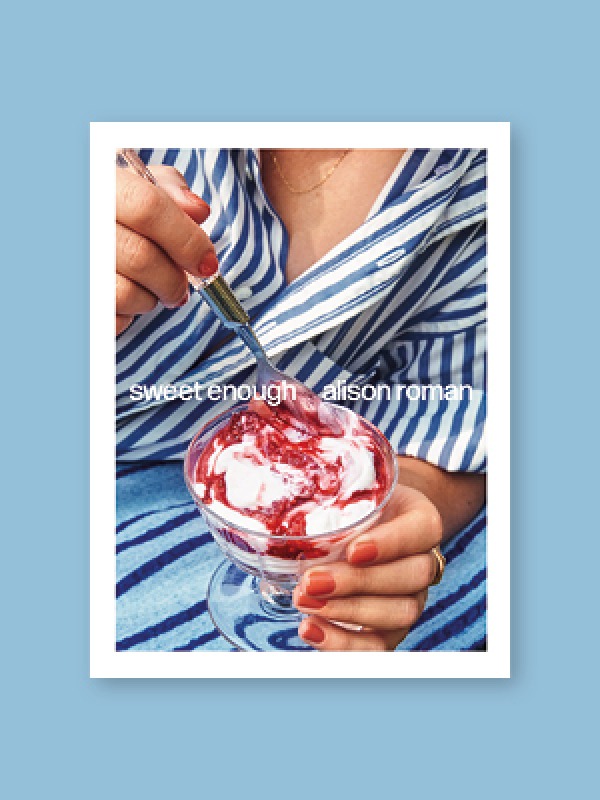 Sweet Enough by Alison Roman
(Hardie Grant, £28)
Photography by Chris Bernabeo
This article contains affiliate links. We may receive a commission for products that are clicked on through our website.