Three Delicious Punch Recipes Perfect For Halloween
Halloween doesn't just have to be for the kids, and these three delicious recipes are perfect for adults wanting to join in the celebrations
From a pumpkin-coloured marmalade punch to a spooky purple rain, here are three Slingsby Gin recipes to try.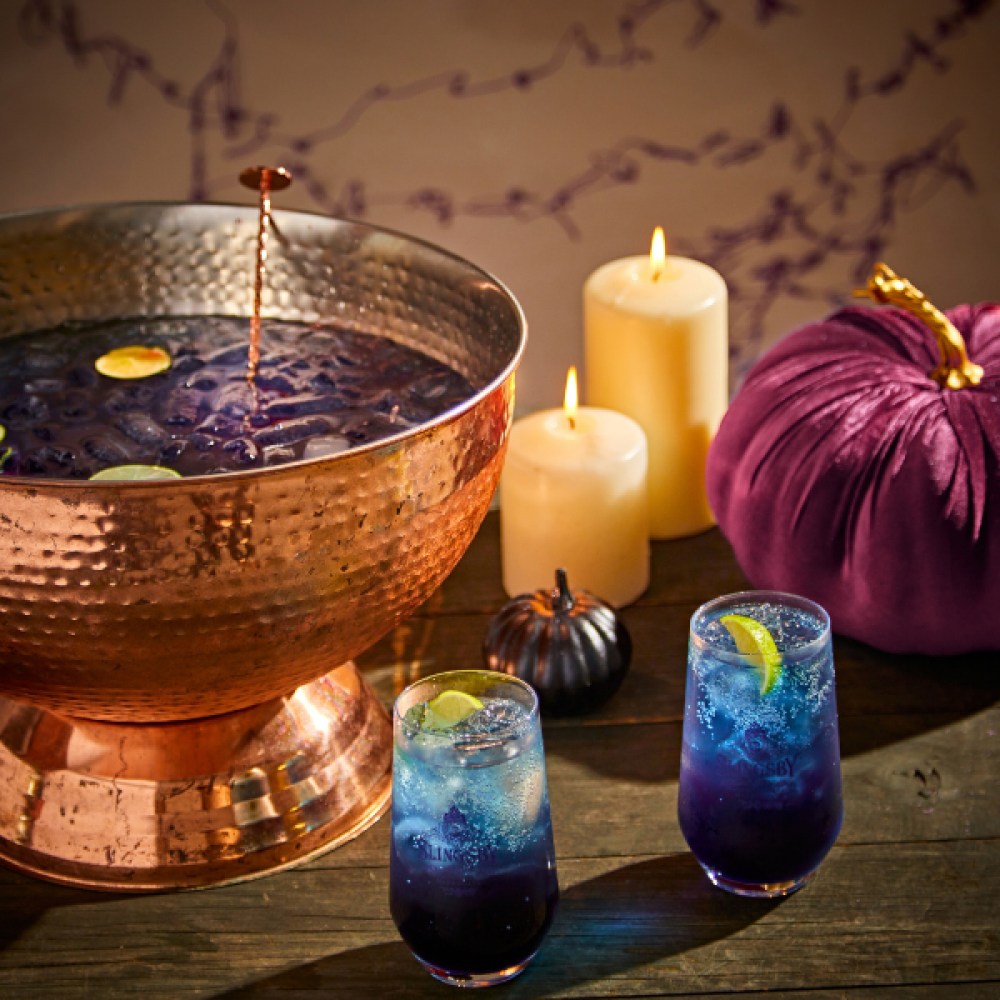 Purple Rain

Ingredients
45ml Slingsby Blackberry Gin
15ml Blue Curacao
20ml Cranberry Juice
10ml Lime Juice
Soda/Lemonade top (depending on sweetness preference)
(measurements are per person)
Method
To make individually: Shake the Slingsby gin, Blue Curacao, cranberry and lime juice together with ice. Strain into a highball glass over ice, then top with lemonade or soda depending on your taste preference. Garnish with a lemon wedge.
To make a punch: Multiple the ingredients by the number of people and build in a punch bowl or jug with ice. Mix thoroughly before serving. Garnish with lemon wheels and a drizzle of grenadine for added Halloween theatre.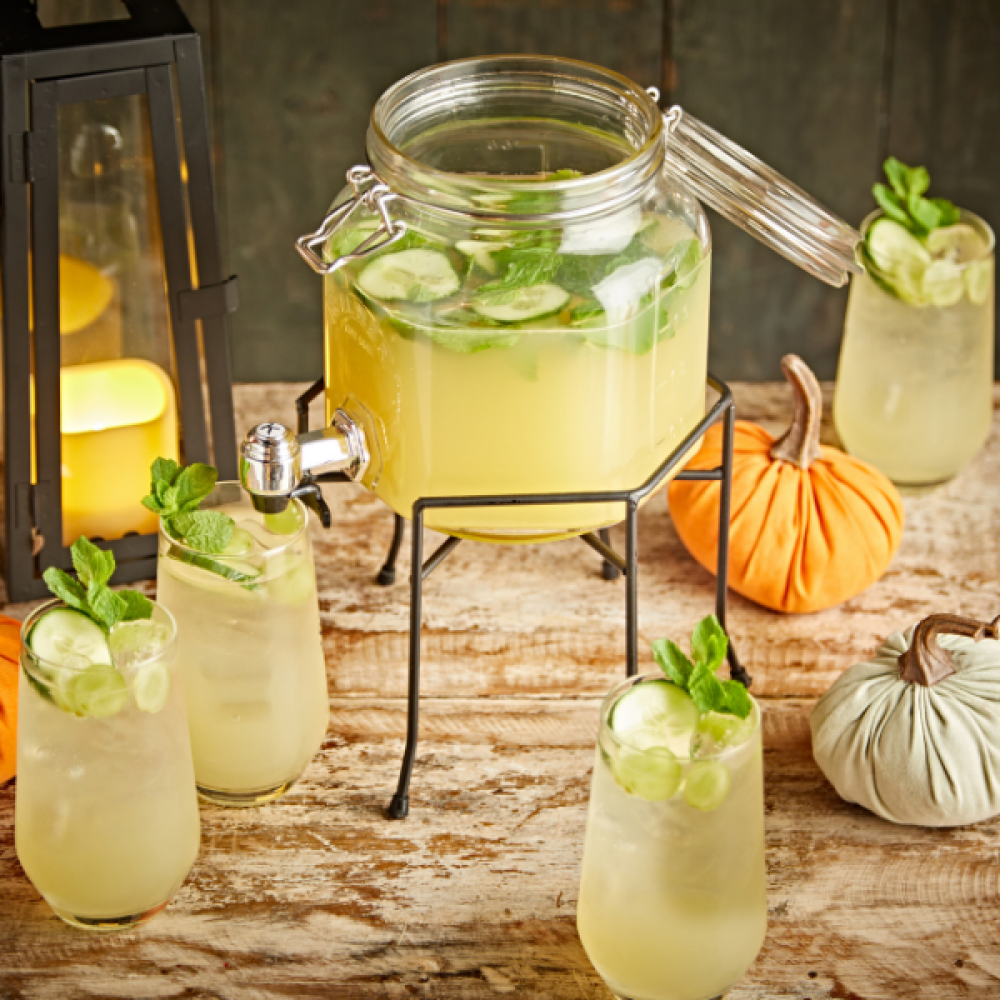 Gooseberry Goblet


Ingredients
1 Part Slingsby Gooseberry Gin
1 Part Cloudy Apple Juice
½ Part Lime Juice
¼ Elderflower Cordial
Prosecco Top
Bunch of Mint leaves
Sliced up cucumber
Peeled white grapes
Method
Build all of the ingredients together in a punch bowl over ice. Mix thoroughly before serving.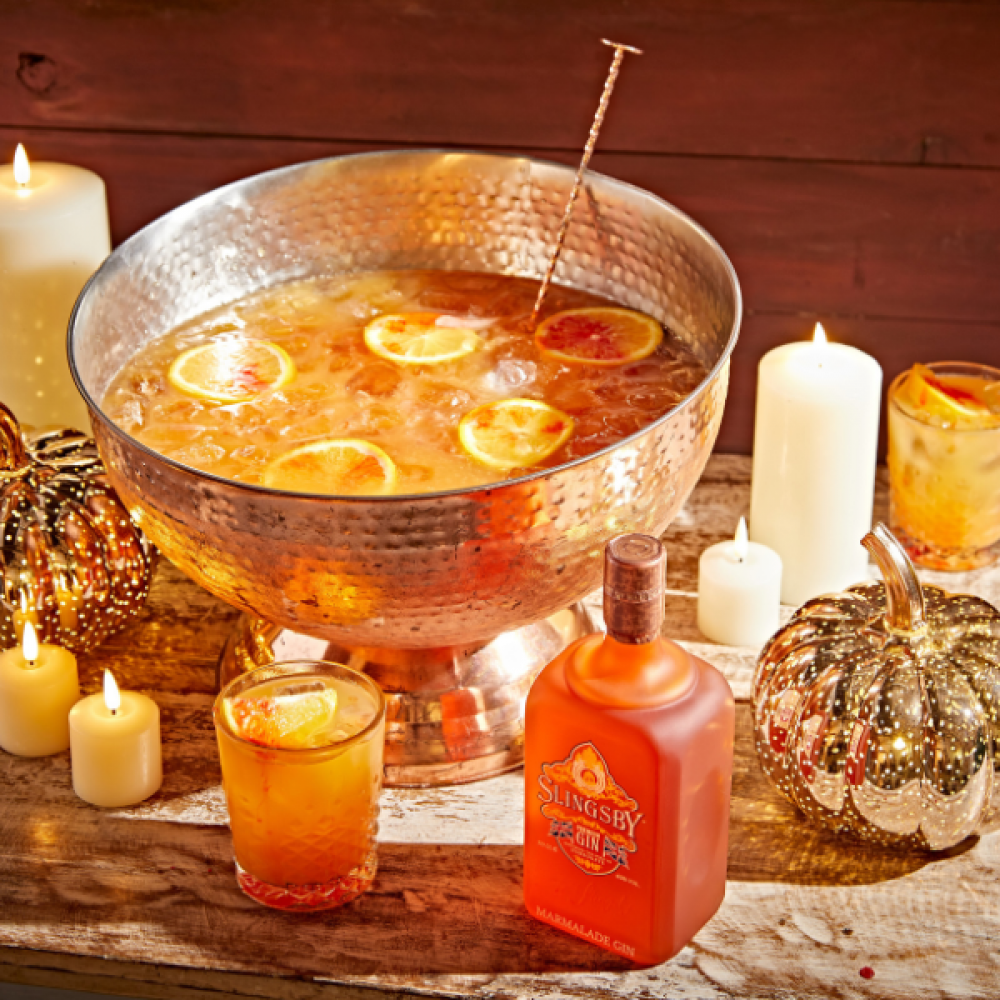 Marmalade Halloween Punch

Ingredients
1 Part Slingsby Marmalade Gin
1 Part Blood Orange Juice
½ Part Lemon Juice
1 Jar of Marmalade Preserve
Top with Prosecco
Method
Combine all ingredients in a large punch bowl and serve with plenty of ice. Garnish with orange slices and drizzle grenadine over the top.
Recipe credit: Slingsby Gin. Shop the full range at spiritofharrogate.co.uk