Three Deliciously Easy Pasta Recipes to Make this Weekend
Whether you're carb-loading before the Great North Run or just getting the family together for a delicious dinner this weekend, we've got you covered with three tasty pasta dishes
From easy-to-make garlic prawn spaghetti to slow-cooked beef stew pasta, here are three perfect pasta recipes for a weekend treat.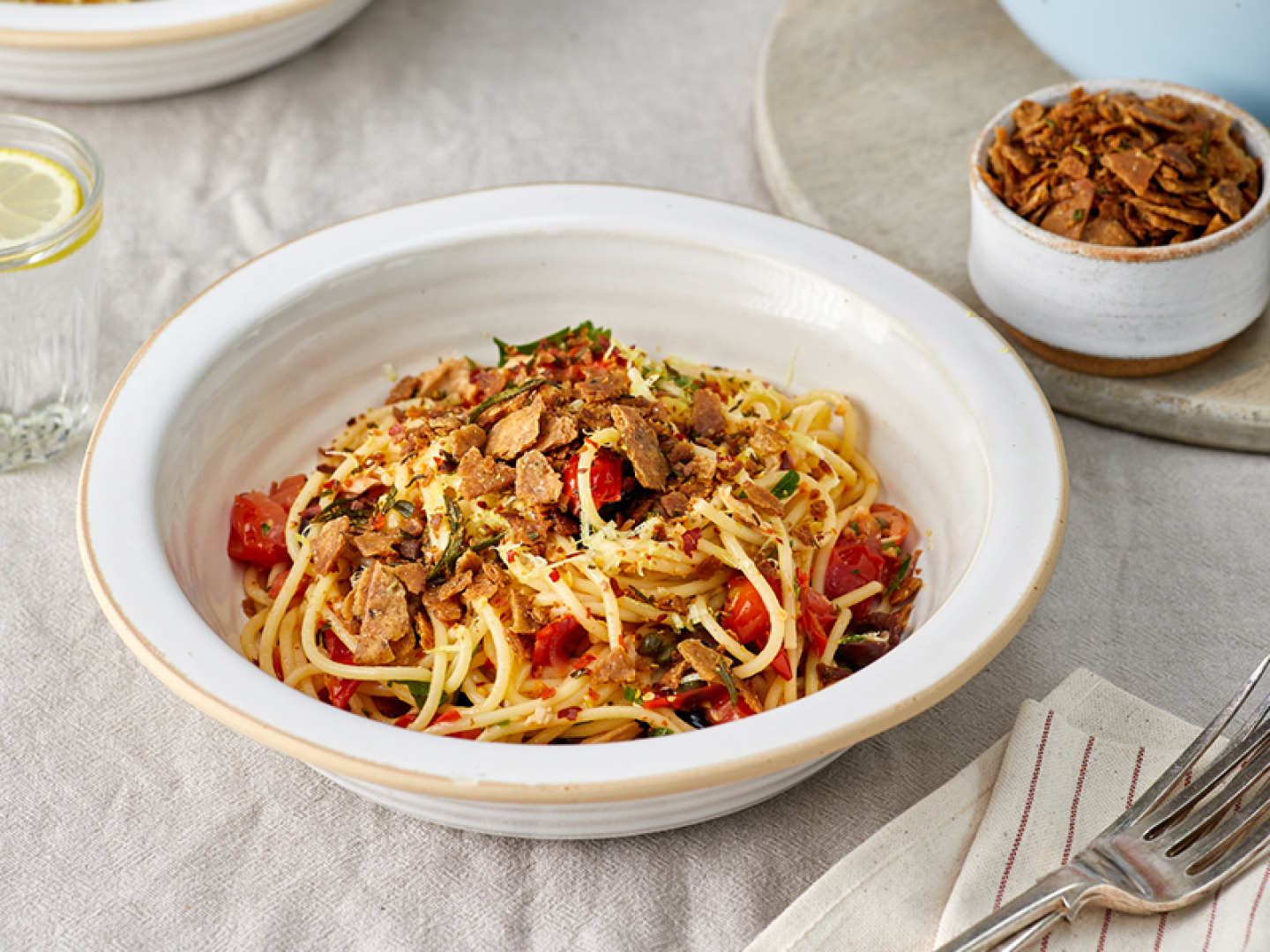 Spaghetti with Tuna, Tomatoes, Black Olives and Capers
Pangrattato (flavoured crisp fried breadcrumbs) was once relied on as substitute to Parmesan in Italian cookery. It works brilliantly with pasta dishes that include fish, for example this Sicilian-inspired spaghetti dish. Here I've used Peter's Yard Rosemary and Sea Salt Crackers instead of breadcrumbs, and it works a treat.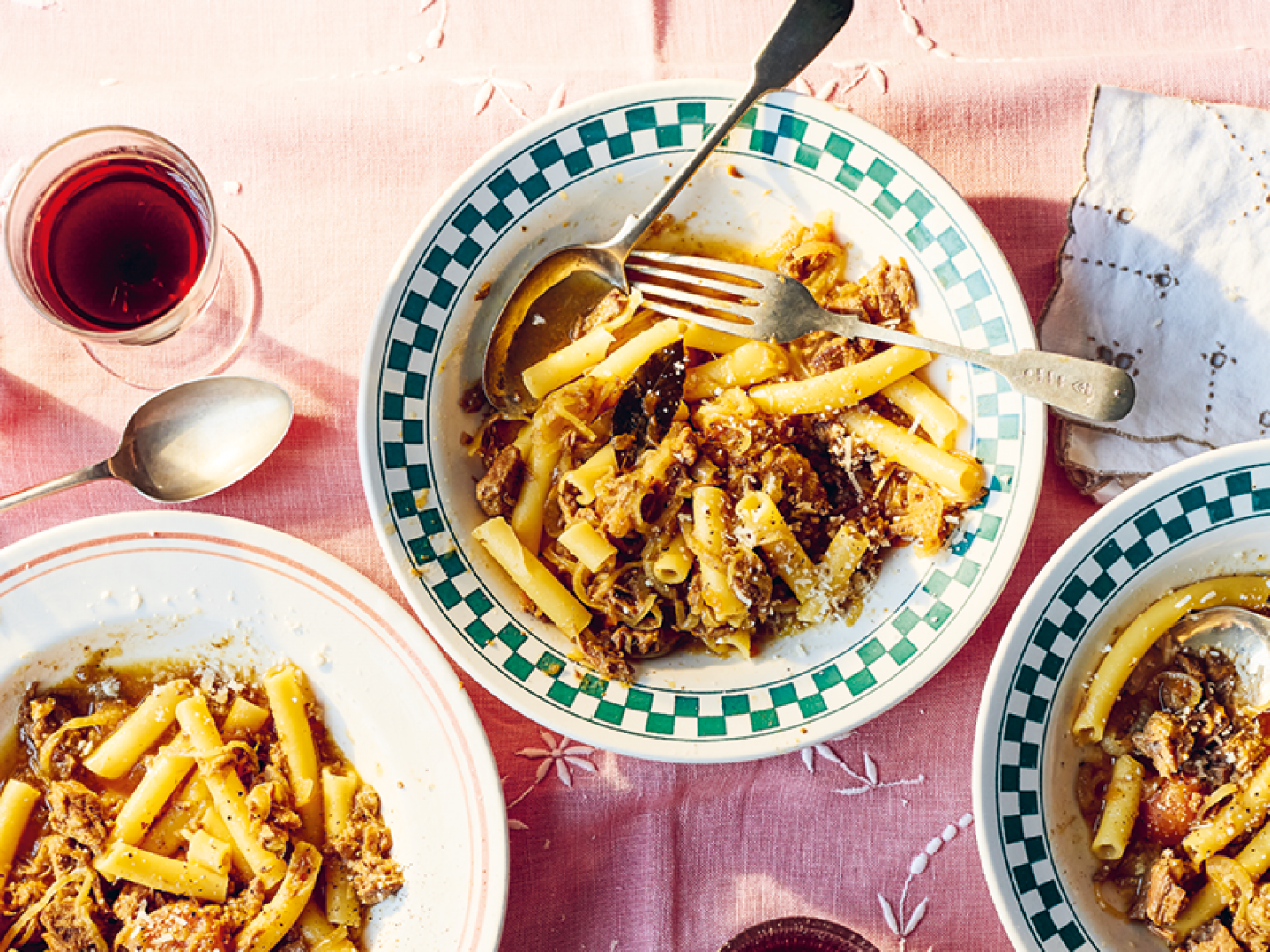 Anna Maria's Ziti Alla Genovese
I am often asked how we find our grandmothers, and the answer is: we ask everyone - from mayors to hotel receptionists - if they can suggest a nonna. In this case, the Pasta Grannies team were staying in a rented apartment in Naples and the host's mum, Anna Maria, turned out to be a Pasta Granny. This recipe of Anna's is a typical Sunday lunch for Neapolitans. 'Think of the sauce as onions with meat,' Anna Maria explained. 'And the onions are important. Ideally they should be the Montoro variety (grown in the Avellino area of Campania) or the Tropea onion. These are fragrant red onions. And you must select beef cuts which you can cook for hours.' Here is her recipe, cooked against a backdrop of a ruined temple, surrounded and hidden by worse-for-wear blocks of flats.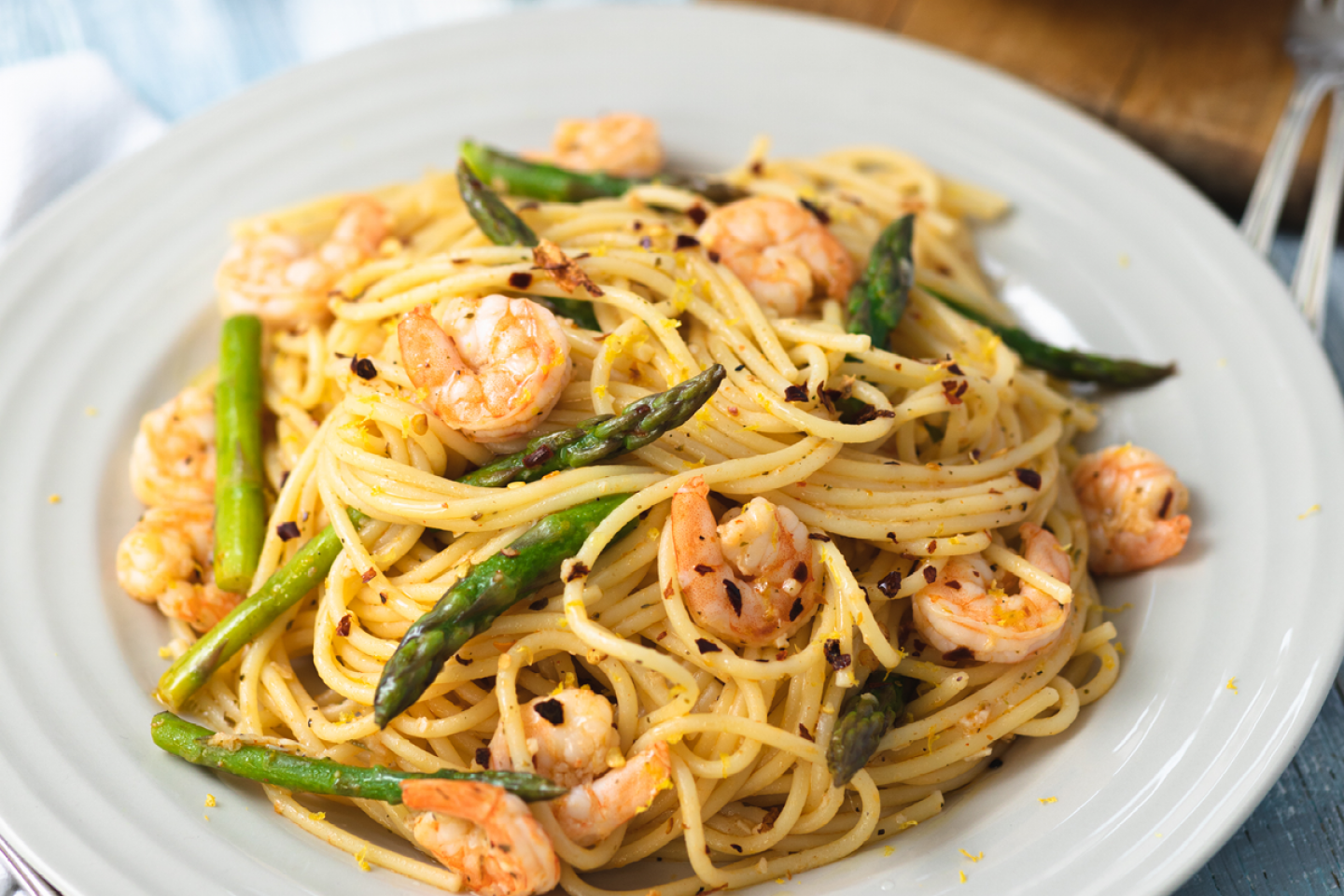 Asparagus and Garlic Prawn Spaghetti
Fresh, full of flavour and perfect for easy dinners - this pasta dish is a real crowd-pleaser!