Three Photos Shortlisted for the Northern Photography Prize Showcase the Heart of the North East
Founded and sponsored by international bestselling author LJ Ross, and now in its second year, the Northern Photography Prize consists of two awards, recognising photographs that capture the spirit and heart of the North East of England
Open to all amateur photographers from across the UK, the aim of the awards is to build, support and maintain the confidence of new and emerging photographers, and the awards attract hundreds of entries from across Britain. With a closing date of 30th June, after much deliberation, the photographs were then whittled down to a shortlist of images for each award by a panel of judges, including LJ Ross, award-winning photographer David Taylor and our own editor Janet Blair.
Here are the shortlisted photographs for you to enjoy. The winner of each category will be announced at the end of September and you can see the shortlisted images up close, as they are currently on display at The Biscuit Factory as part of a celebration of the Northern Photography Prize.

Find the winners in a special Living North feature in our December issue, on sale 3rd November.
The Heart of the North East
'Eye Contact' by Ian Bell
'This was taken at the viewing room at the top of the Baltic Centre for Contemporary Art. It is a fascinating place for people watching, and these two people were the perfect subjects to photograph.'


ABOUT IAN
'I am an amateur photographer living in North Tyneside and have lived in the North East all my life. Photography started off as a hobby about 10 years ago and gradually morphed into my only hobby. My days off are often spent wandering around Newcastle with a camera (or two) capturing all it has to offer (the people, the architecture, the vibrant feel) or heading up the coast for an entirely different experience. It is such a wonderfully photogenic area, I always carry a camera in the boot of my car, as you never know what you might spot along the way. It really is a target-rich environment. Some of my favourite photos have been on spur of the moment. Whilst I enjoy all genres of photography, and am eager to learn more, black and white and street photography is where my current passion is.'

'Being shortlisted for this award is just amazing. I am thrilled, excited and humbled by the news. When people from outside the area get to see our entries and enjoy what we have on our doorstep, all the better.'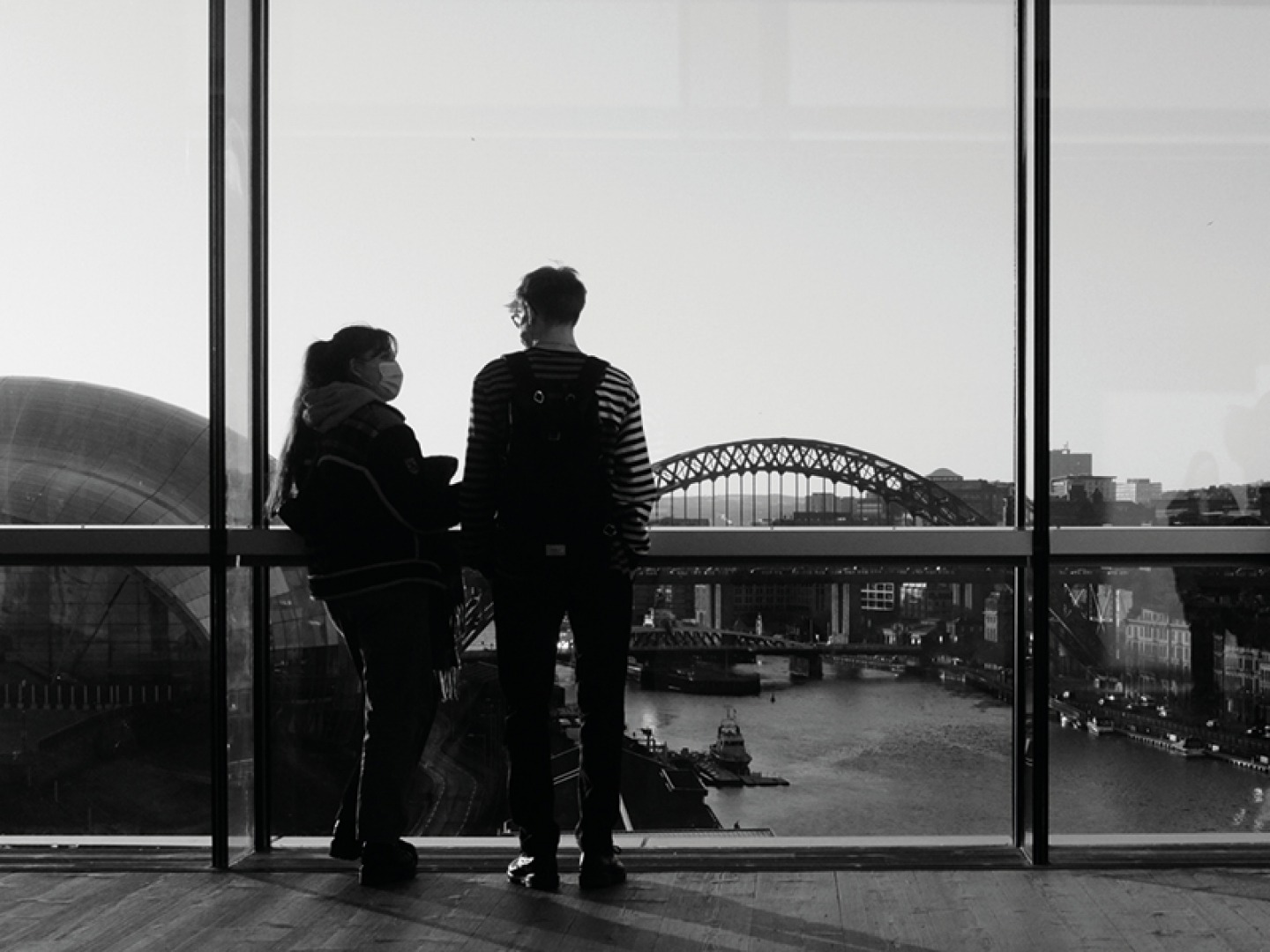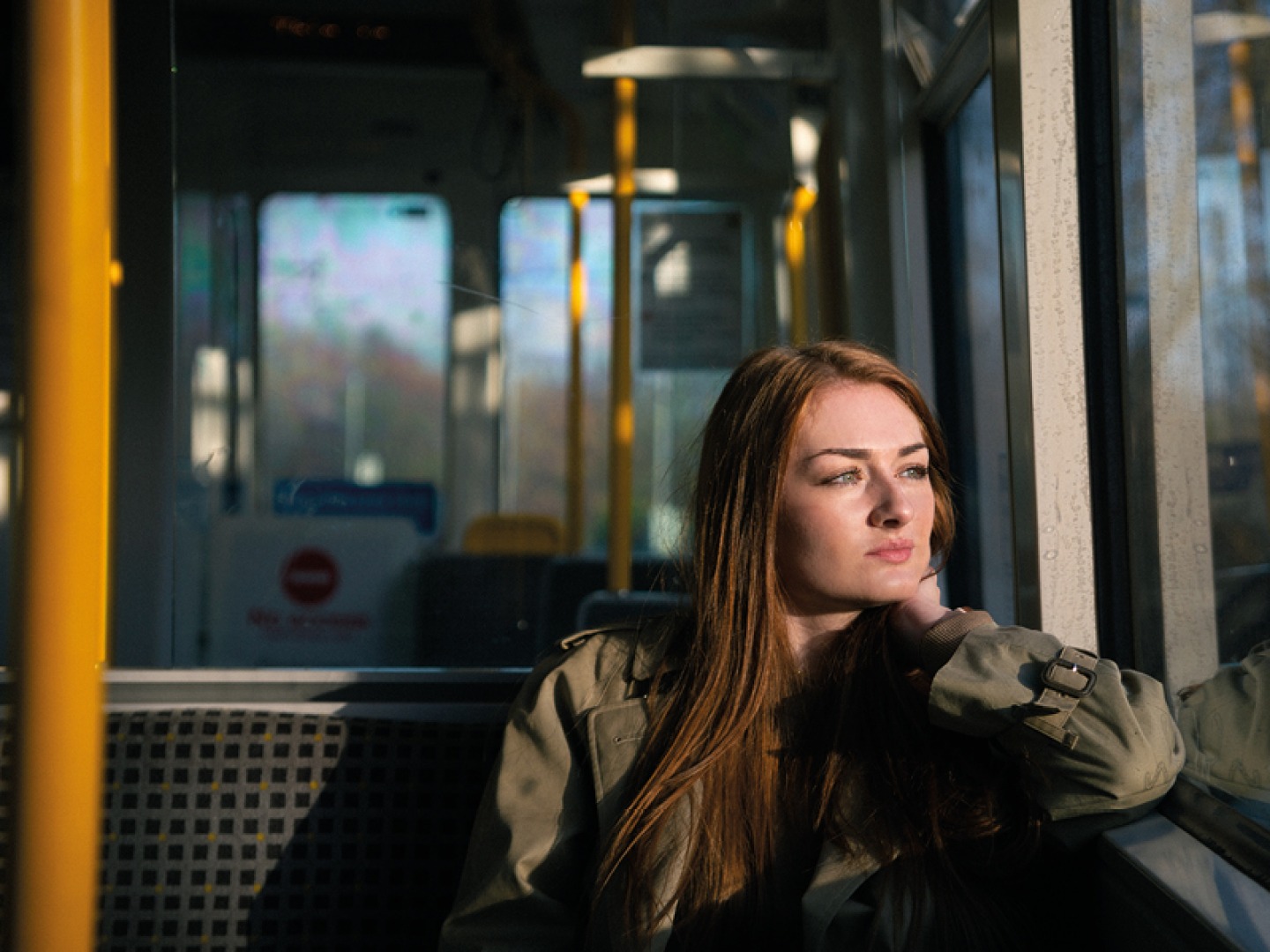 'Back on Track' by Matthew Locke
'My wife had a job she hated for years. She applied for a new job in Newcastle city centre, which she was offered. We then took a day off to test drive her new commute on the metro. On the train back, I captured her staring out of the window, looking subtly excited about what lay ahead. The fact we were moving towards the light that she was looking at struck me as symbolic of how we hoped the future would transpire.'


ABOUT MATTHEW
'I'm a Design Engineer from Morpeth, and I'm also a keen amateur photographer, who jumps at the chance to go anywhere with a camera slung around my neck – much to the behest of my wife, who is often tasked with carrying spare lenses and filters, as well as frequently being my primary subject, knowingly or otherwise. I enjoy capturing what I see in as honest a manner as possible, with the goal being to capture the feel of the location that I'm in, or the emotion in the face of my subject. My goal is to one day have some photos published, in the hope that the feeling I've captured in my shots can be picked up by anyone who views them.'

'I am surprised, elated, and validated at having made the shortlist. Being an engineer, and dealing in certainties rather than expression, I've always felt like art was something I simply didn't have the mind for. To have a photo of mine shortlisted makes me feel like there's some validity to what I'm trying to do, and others may appreciate my style and taste. It is a massive confidence boost to a hobby that I only ever felt would be shared with close friends and family.'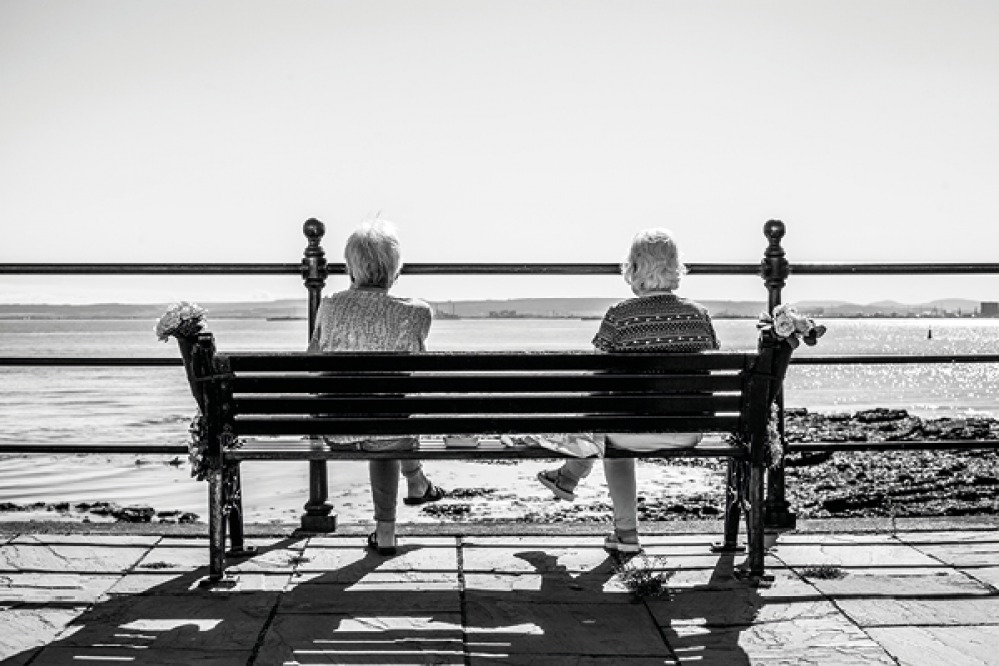 'The Journey' by David Coser
'This photo of two friends looking out to sea was taken at the Headland Beach Front, Hartlepool. I really like the composition, as it's influenced by David Hockney paintings due to the one-point perspective and simplicity. I wonder what they are thinking as they look out to sea?'


ABOUT DAVID
'I love photography, it's my passion. I took it up three and a half years ago after spending a lifetime trying to find an art form that truly suits me. Nearly all my photographs are captured of my hometown of Hartlepool.'

'It is an honour and a privilege to be shortlisted for the second year in a row. To get further recognition from such a wonderful competition is a dream come true. Last year, I loved meeting everyone involved with the NPP, from being shortlisted, to being exhibited in The Biscuit Factory and meeting so many wonderfully talented photographers.'