Top Tipples Heading to Our Newcastle and York Christmas Fairs
Looking for the perfect Christmas tipple or alcoholic gift?
From fine spirits to truly Northern beers, ready-made cocktails and chocolate rum for sipping by the fire, here's a sneak peek at some of the top tipples heading to Living North's Christmas Fairs.
Kocktail
Bottled cocktails are perfect as a party tipple, to sip at home or give as a gift. Co-founded by two best friends in 2020, you'll find everything from a classic espresso martini to a winter spiced negroni and even some twists such as a cherry cola old fashioned. Sign up to the Kocktail subscription box and get your drinks delivered straight to your door every month.
Muckle Brewing
This small, rural and family-run Northumberland Brewery situated close to Hadrian's Wall specialises in small batch, unfiltered and naturally carbonated beers in casks and bottles. From Muckle Berry Winter Ale to Mighty Buzz Honey Beer, classic Stanegate IPA and Muckle Moss Stout, you'll be spoilt for choice. Try one of their three-beer gift packs to sample a few of Muckle's finest beers.
Poetic License
At their distillery on the coast at Roker, these small batch gins, vodkas and liqueurs are created using a hybrid 500-litre still which allows Poetic License to follow traditional pot distilling methods. From their classic Northern dry gin and flavoured gins such as strawberry and cream, to fruity liqueurs and Graceful Vodka, you'll be able to browse the collection at their stand.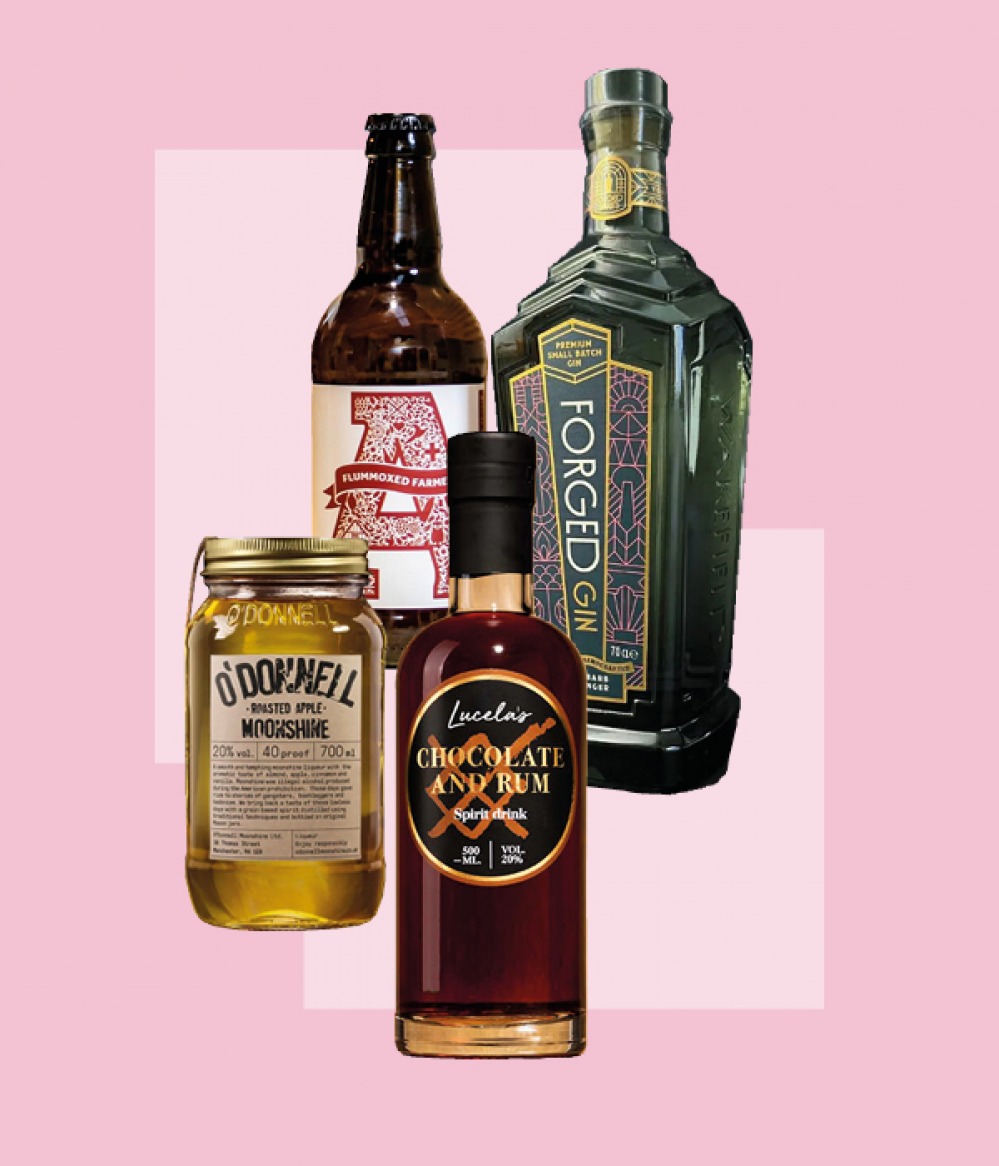 Forged Spirits
Using organic ingredients from the finest suppliers around the world, Forged Spirits create luxury award-winning craft gin. Blending organic botanicals such as juniper berries, angelica root and cardamom pods, this Yorkshire-based spirits company create an incredibly smooth and dry spirit with a lightly spiced finish. Try the Rhubarb & Ginger Gin with a premium ginger ale and freshly ground black pepper for the perfect winter serve.
Ainsty Ales
Craft beer lovers will want to stop by Ainsty Ales' stand at our Christmas Fair. Serving the taste of York and Ainsty Wapentake, using traditional brewing methods and the finest ingredients, this independent brewery creates award-winning beer by cask, keg, bottles and cans. For the perfect gift, try the Ainsty Ales bottle gift pack including a session blonde, premium best bitter and a pale ale. Going alcohol-free this Christmas? Pick up their Jewel of York alcohol-free pilsner larger for that same great tasting pint without the next day headache.
Lucela's
Capturing a smooth chocolate taste, which is not too sweet and not too strong, alongside the warmth from the rum, Lucela's create a completely allergen-free spirit which is perfect served over ice or enjoyed in your favourite cocktail. For the ultimate Christmas tipple, follow Lucela's cocktail recipe using their Chocolate and Rum spirit to create a spiced 'xpresso martini and wow your guests with the unique flavours.
O'Donnell Moonshine
Following traditional methods and only using the best natural ingredients for their spirits and liqueurs, O'Donnell Moonshine offer something a little different when it comes to alcoholic beverages. Their Roasted Apple moonshine is the perfect winter warmer as fruity notes are combined with sweet apple liquor, as well as almond, vanilla and cinnamon, topped off with a hint of lemon. Serve neat over ice or add a splash of ginger beer for a longer drink. You will also find O'Donnell Moonshine at Living North's Newcastle Christmas Fair.