Using Oysters to Save our Seas
A team is on a mission to save our seas using oysters. We find out what that means for our North East shoreline, and why the mollusc is much more than just an aphrodisiac
Native oyster populations have declined by a staggering 95 percent across Europe since the 1800s – and oyster beds are now regarded as one of our most threatened marine habitats. Sadly, in the North East, we don't have any wild oyster reefs left (although some fishermen say a few individual ones can be found locally on rare occasions). This wasn't always the case, and evidence suggests that in the 1800s, native oyster reefs stretched right along our coastline. So how can we get our waters back to how they were?
The Wild Oysters Project is aiming to help restore once-healthy coastal waters around the UK, by returning native oysters to them. In fact, in the North East (one of three locations across the UK for this project), the team have already restored 1,300 native oysters within 48 oyster nurseries in Sunderland Marina and the Port of Blyth.
Dr Ashleigh Tinlin-Mackenzie, The Wild Oysters Project Officer, is a Marine Ecologist who has studied and worked on North East marine habitats for more than 10 years. She is also a researcher at Newcastle University, with a background in intertidal and inshore fisheries assessment and management, marine policy, and remote monitoring methods – so she certainly knows her stuff when it comes to the benefits of having these native oysters back in our waters.
'We have set up oyster nurseries, a micro habitat acting as a maternity ward for the next generation of oysters, which will then release billions of oyster larvae into the coastal waters, essentially seeding the sea,' she explains. 'Later on in the project, we will focus on the seabed, where we need to make the habitat more suitable for the oysters to settle and thrive. This will include adding shells and gravel to the seabed, in areas which are otherwise highly suitable for our native oysters, as they need this kind of substrate to adhere to and grow into the oyster reefs.' These two elements combined will help to remove the largest barriers to native oyster recovery: the lack of breeding adults in the wild to repopulate, and the lack of suitable substrate that oysters rely on.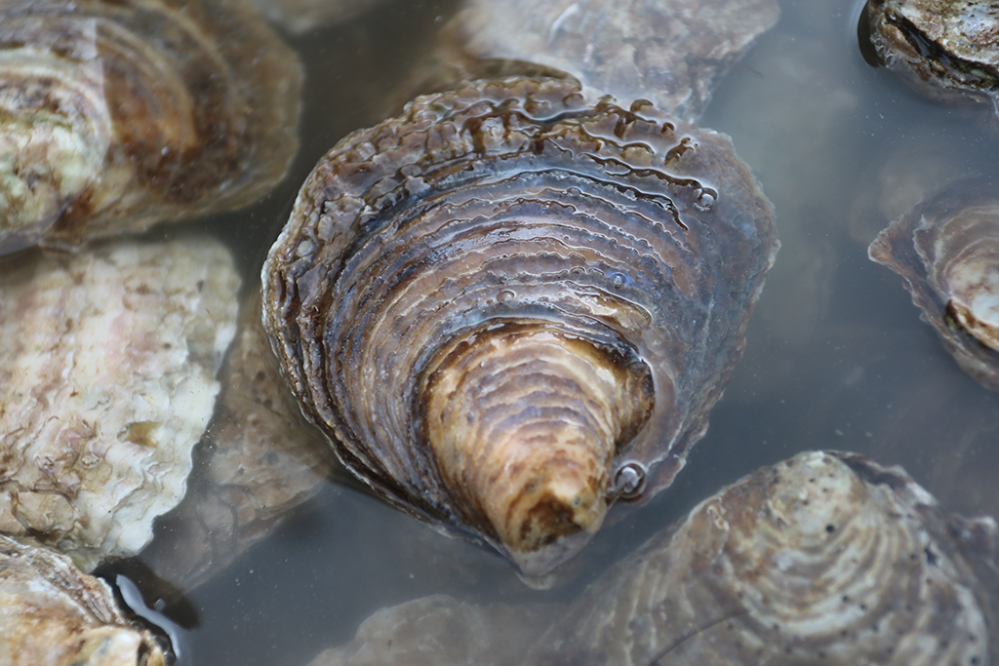 Oysters are known within the project as the 'superheroes of our ocean' because they have the ability to help create healthy and resilient coastal waters in a variety of ways.
'They are small but mighty,' Ashleigh continues. 'An individual oyster can filter over 200 litres of seawater a day (a similar amount to the size of a bath) when feeding, making the water around them clearer and cleaner as they remove algae, nutrients, and suspended matter. So you can imagine the filtering power of a whole oyster reef, containing millions of oysters, which can lead to significant water quality improvements locally.'
These oyster reefs also provide a great habitat for a multitude of marine life. The gaps and crevices between the oyster shells create microhabitats for some species to shelter, including crabs and fish. The shells themselves also provide a hard substrate for other organisms to attach to and grow – so the likes of seaweed and sponges benefit from them too.
Ashleigh's role is varied, but includes working closely with the project partners ZSL (Zoological Society of London), Blue Marine Foundation, and British Marine to successfully deliver the project in the North East.
'I carry out the monitoring of the oyster nurseries, alongside volunteer citizen scientists, each month,' she explains. 'We conduct surveys and visual inspections of the oysters, recording the diverse marine biodiversity associated with the nurseries, and checking on the oyster health.'
While improving our waters is the main aim, The Wild Oysters Project may also bring oysters back into our local culture – where they were once very prominent. Ashleigh enlightened us on this: 'There was a road in Newcastle's city centre called Oystershell Road where Oystershell Hall once stood, which was fully rendered in oyster shells,' she tells us. 'There are also records of an Oyster Saloon in Tynemouth in the 1860s, and a fish mart in South Shields selling primarily oysters. Geordie folk songs also talk of oysters, like the Oyster-Wife's Petition. Sadly, many of these cultural memories have been lost in recent years, but we aim to reignite the local love of oysters, and show local communities that oysters have a lot more to offer us than a meal.'
'Geordie folk songs also talk of oysters, like the Oyster-Wife's Petition. Sadly, many of these cultural memories have been lost in recent years, but we aim to reignite the local love of oysters, and show local communities that oysters have a lot more to offer us than a meal'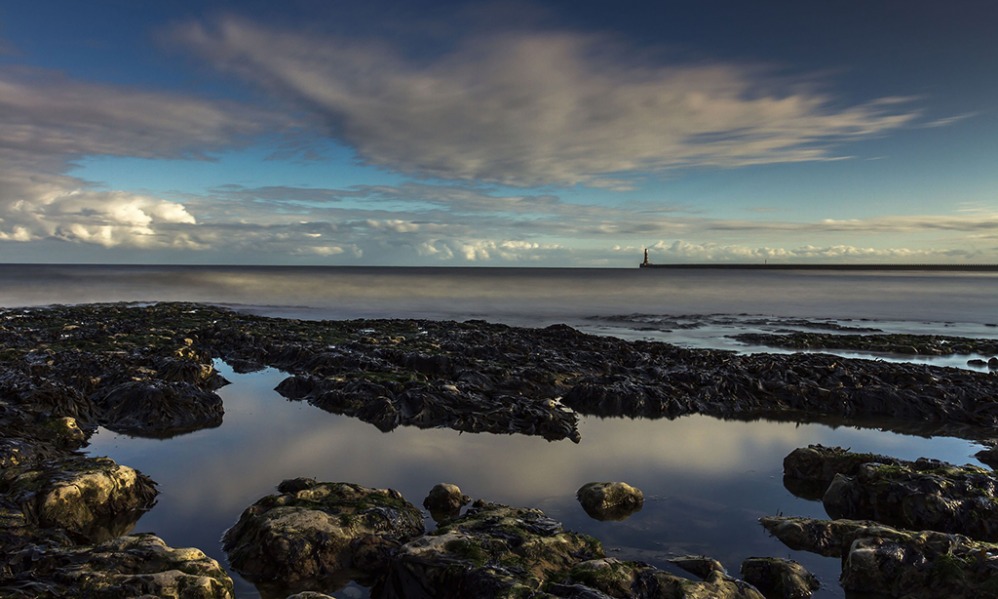 It's arguably education and outreach that are most important in Ashleigh's role, as she aims to spread the word on native oyster status and the benefits of oyster reefs to local communities. To do that, she runs school visits in the classroom and field visits to the nursery sites, with the aim of educating and inspiring the next generation of ocean stewards. But she hopes many more of us, including Living North readers, can help with their efforts too.
'We hope that local communities will see huge benefits in the coastal water quality,' Ashleigh says. 'We also expect a significant boost in marine biodiversity around the oyster reefs, with potential to support local fisheries through the provision of nursery grounds for commercial species. Ultimately, we hope that returning native oysters to our coastal waters will improve the health and resilience of our marine environment.'
Ashleigh and her team are still recruiting volunteers to assist with their monthly nursery monitoring, so she would love to hear from people with a passion for nature and an interest in helping to record marine life (no experience is needed).
You can also help to keep our coastal waters clean and healthy by using less water to reduce run-off, reducing your waste and pollutant production, joining beach cleans, and, of course, supporting local marine conservation projects.
To find out more about The Wild Oysters Project or to get involved in our region visit wild-oysters.org or search @Wild_Oysters on Twitter and @wild_oysters_project on Instagram.