This Waterside Wonder is a Perfect Winter Retreat
Have a real desire to just get away from it all for a few days?
We found ourselves travelling through stunning countryside on our
way to High Force Hotel, hidden away in Upper Teesdale, and right beside
the famous waterfall of the same name.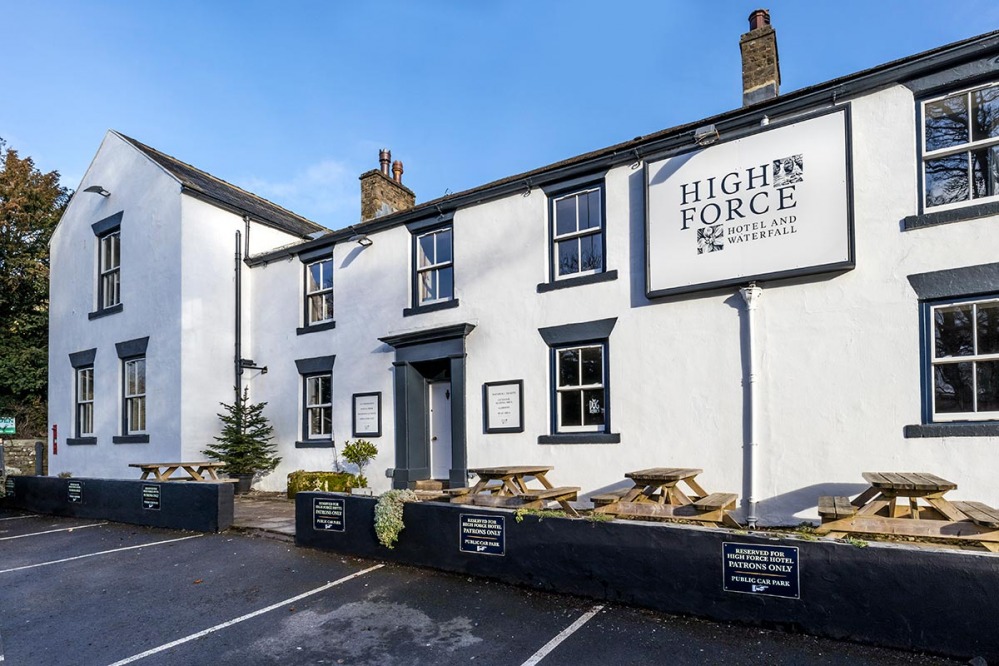 Before you reach this rather special hotel, bang on the border between County Durham and North Yorkshire, from whichever point you happen to be travelling, take your time. This part of the North Pennines Area of Outstanding Natural Beauty has a magical, timeless quality and is well worth exploring.
Originally a Victorian shooting lodge, this charming hotel has been carefully restored. Full of character, the charm of the place remains, but there's an elegance here too, from the cosy bar to the wood-panelled restaurant, and the 10 individually-designed bedrooms with their clever mix of antique furniture and contemporary fabrics.
It was a warm, sunny day and the hotel and surrounding area were busy with visitors making the most of it, heading to the waterfall, or seeking out some sustenance at the hotel. Despite the lunchtime rush, our welcome was warm and genuine, and this friendly but unobtrusive service set the tone for our stay,
Our room was on the corner, light and bright with windows on two sides, a huge antique wardrobe, an even bigger bed and a good sized ensuite. Even our dog Winston looked smug as we realised we had arrived at a rare and special gem.
Our plan was to do a fair bit of walking, nothing too onerous, but enough to take in some of surrounding countryside and the falls for which the area is so well known. Bags unpacked and keen to make the most of the weather, we crossed the road and headed down a steep stepped incline to the river.
It's a well-worn path and, crossing the river at one of its ancient bridges, we headed upstream to High Force. The track diligently follows the river, and as you head upstream the river heads downstream, passing over rocky outcrops with breathtaking speed. We could hear the thundering of High Force waterfall long before we reached it. It's a spectacular sight.
Back at base the key decision was whether to have a hot drink or a cold one, and we decided on the latter – it was a good decision. The cosy bar here lends itself to chit chat and we soon got nattering with a photographer who was staying too, he had come to capture the waterfall at first light.
Returning upstairs to change for dinner – I'm not talking overly smart here, just out of our walking kit and into clean jeans via a really soothing hot bath. The bar was busier by the time we were done, and the Garden Room restaurant was also starting to fill up. The menu, though far from complex, had a good choice of dishes and it's clear they make the most of local produce wherever they can. We selected a Teesdale ham hock and parsley terrine and some warm crusty breads (think half a hot loaf loaded with melting, salty butter!), which we followed with the Raby Longhorn beef and ale pie and the locally sourced fish and chips (we decided to keep the seductive looking steaks for the following evening). The food was faultless, and despite devouring the bread, we still managed to squeeze in the hotel's famous sticky toffee pudding, and the selection of local cheeses (Shepherd's Purse, Durham Camembert and 'Teesdale Doris') all accompanied by a bottle of rioja. This hotel is super dog friendly and Winston was not the only dog in the restaurant enjoying some scraps which 'dropped' from the table.
Opening the (original) shutters the next morning, the moody sky was streaked with grey, and some threatening dark clouds. But before we ventured out, breakfast beckoned. Served in the bar area, the wooden tables were already laid, and there were several guests enjoying their morning coffee. The breakfast menu includes a delicious homemade granola, porridge and croissants, a whole heap of hot dishes including a full English, and coffee whichever way you prefer it. Even Winston got breakfast biscuits and some homemade sausage in his own bowl!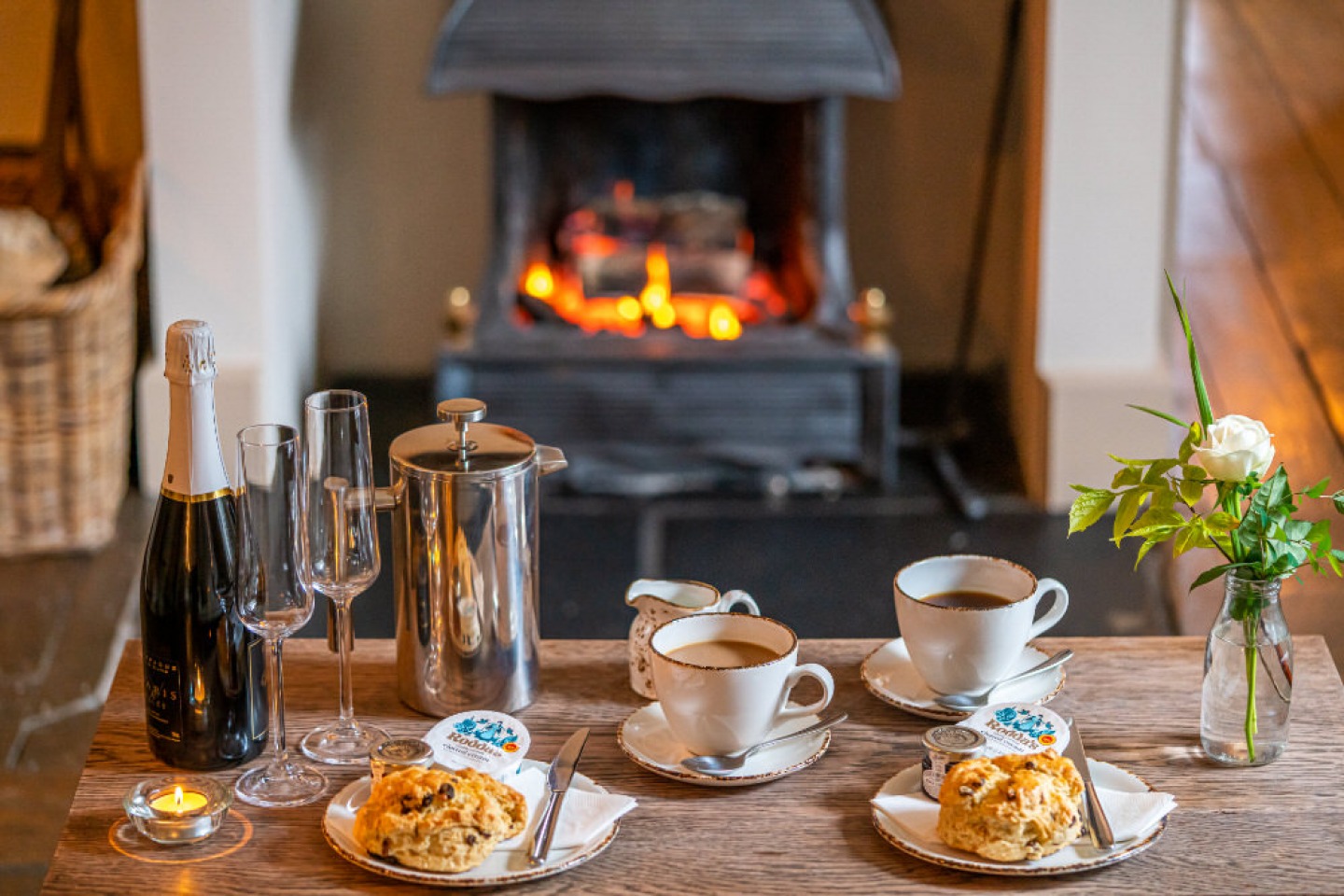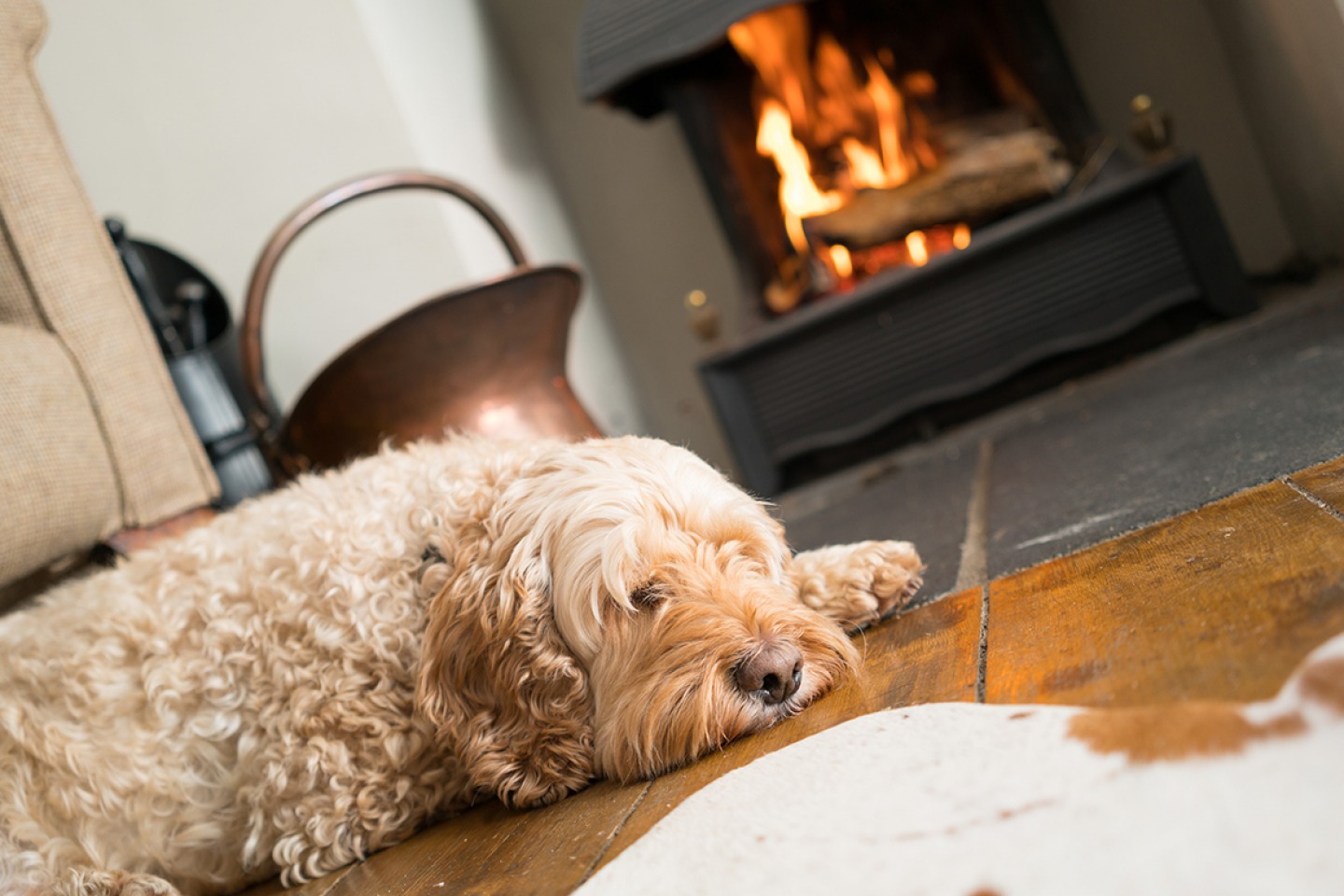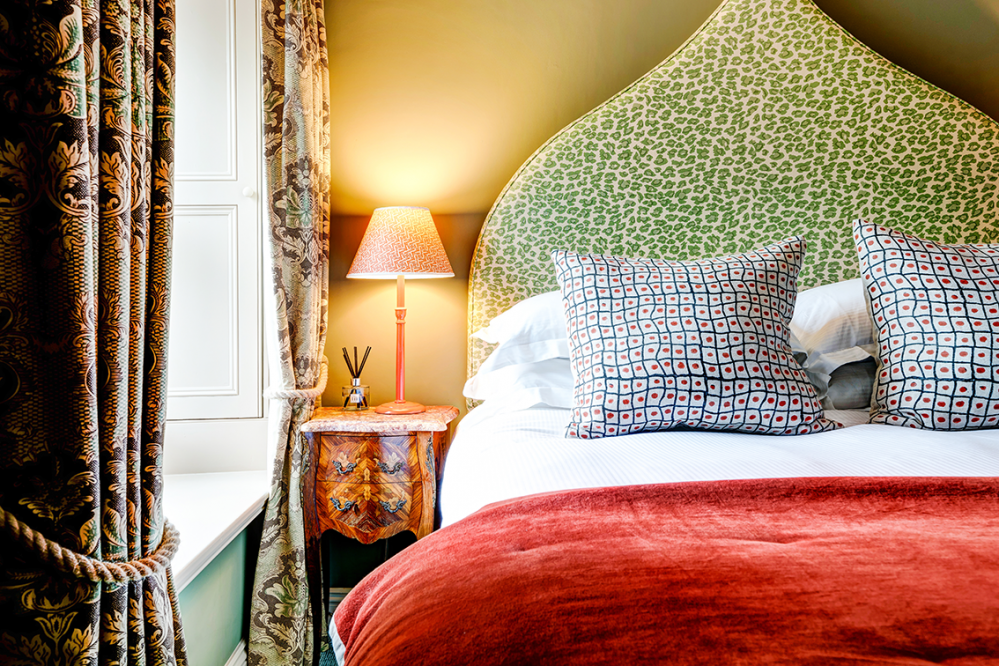 Set up for the rest of the day, we head to nearby Raby Castle (the hotel is part of the Raby estate). This 14th century edifice (once home to Cecily Nevill, mother of two kings of England) is surrounded by 200 acres of parkland, dotted with fallow deer, and there's a beautiful 18th ornamental walled garden with a fig house, and a cafe in the old stables. To describe the Castle in all its glory would take another article (several actually) but it is well worth a visit. Raby is now the seat of Lord and Lady Barnard and is home to an impressive art collection, textiles, a furniture from the 17th century. Lots of work has been carried out here – and there's even more in the pipeline to make this an even more appealing destination, especially for families.
Back at High Force we headed off on a more adventurous hike, through farmland and fields initially, before trekking down to Low Force, another classic geological gem (fans of the film 1917 will recognise it). The circular walk brought us back to the hotel in time for an evening drink in the sunshine.
Up early the next day, one big bonus of staying at the hotel is that you have privileged access to High Force, and the hotel's staff – having promised deer and otters – were happy to open the gate for us very early that morning. Sadly the wildlife didn't make an appearance, but seeing the falls in the early morning light, without another soul around, more than made up for their shyness.
Back at the hotel, the world of work was beckoning, and after another epic breakfast (for all of us) it was time to say farewell. Without question this is a place to which we will return. As escapes go High Force Hotel takes a lot of beating.
High Force Hotel
Alston Road, Forest-in-Teesdale DL12 0XH
01833 622336
raby.co.uk