How this Skipton-based Mum Became the First Woman to Complete the Coast to Coast Challenge on a Paddleboard
Jo Moseley is keen to show how accessible paddleboarding is and you don't just have to paddle in the sea
At the age of 51 Jo Moseley took her first paddleboarding lesson, instantly falling in love with the sport.

Six years later she has completed the coast to coast challenge and written the book, Stand-up Paddleboarding in Great Britain by Jo Moseley, documenting her journey into the paddleboarding world.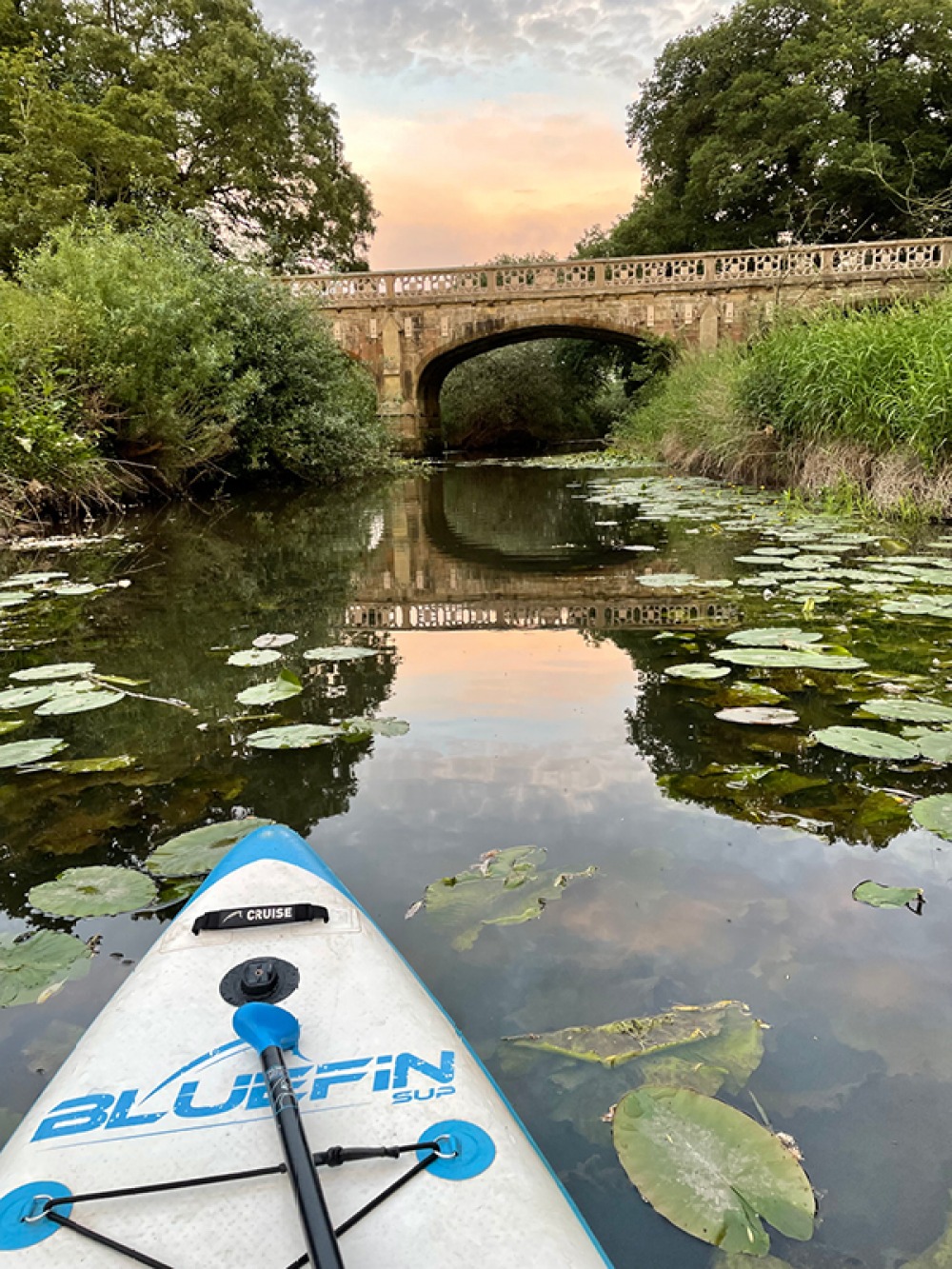 Injuring her knee in 2016 set Jo back physically and emotionally. Her fitness suffered and her spirits were dampened, but she discovered that paddleboarding was a way to keep active without putting pressure on her knee.
'I think I must have seen something on Instagram and read about paddleboarding being good for your core strength, and being a full-body workout. It wasn't high-impact so wouldn't hurt my knee, so it seemed the best of both worlds,' she says.
Based in Skipton, Jo took her first lesson on Derwent Water in the Lake District, and knew she had found her calling. 'The minute I stood up, albeit wobbly,
'I knew it was something really special and I hadn't smiled or laughed like that for months – I felt like a warrior not a worrier.'

Over the last few years paddleboarding has exploded in popularity. 'I think one of the reasons [for the increase] is because paddleboarding is really accessible – there are so many different bodies of water, so you could be by the sea or on a lake, but also a loch or a canal,' says Jo.
Paddleboarding is also practical as inflatable boards are available so you can take them wherever you want to go. 'It's a very friendly community too, and once you have your board, your paddle, a bouncy aid and good clothing, you don't have to get too much extra kit,' she adds.

The accessibility of paddleboarding was one of the reasons Jo wanted to write her book, Stand-up Paddleboarding in Great Britain.
'The interesting thing was that I assumed it would all be on the sea, so one of the first places I went once I had had my lessons and bought my board was Runswick Bay near Whitby.
'It then occurred to me that the town where I live has a beautiful canal going through it, and I realised there are all these bodies of water that we don't automatically think of but are really great for paddleboarding.'

In the summer of 2019 Jo became the first woman to stand-up paddleboard coast to coast from Liverpool to Goole.
Over 11 days she paddled 162 miles whilst collecting plastic pollution and raising money for charity. 'I was picking up litter and fundraising (for the 2MinuteBeachClean Foundation and surf therapy charity, The Wave Project) and it was just the most amazing experience,' she says.
'Since entering the paddleboarding world, Jo has been amazed by the friendliness and support she has received, and she wanted to share the stories from the people she's met along the way'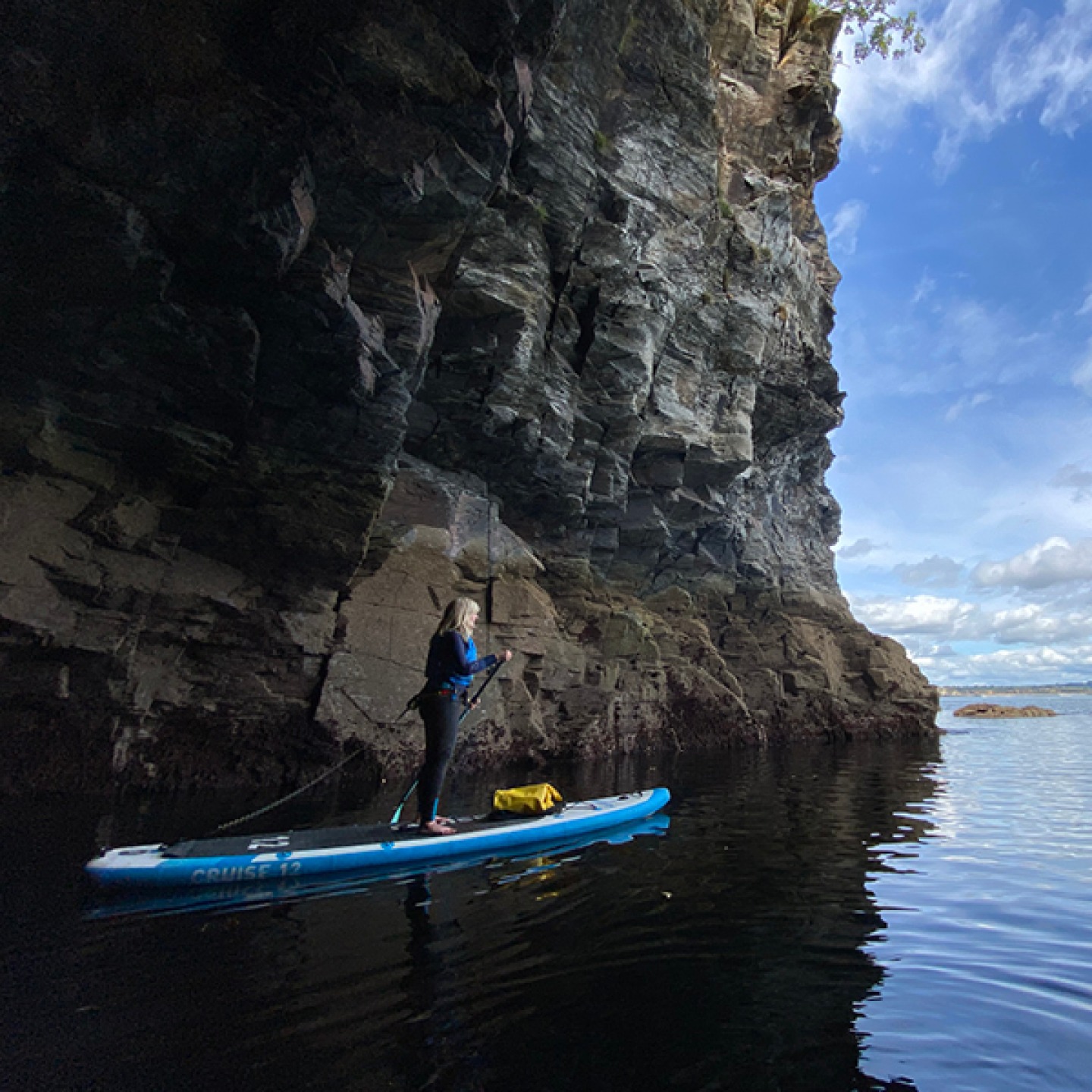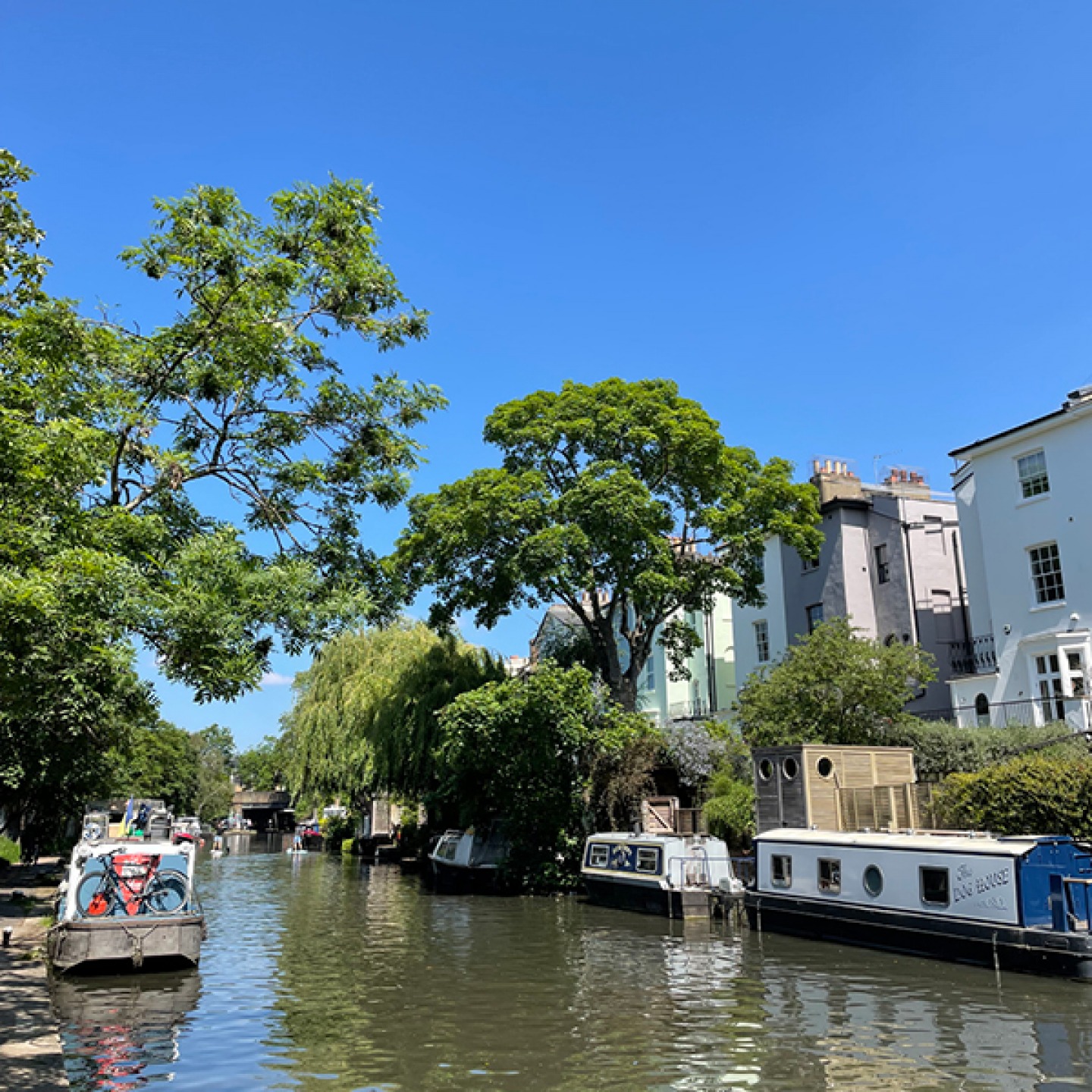 Amazingly, whilst completing her coast to coast challenge, she passed no other paddleboarders during the entire journey, however, Jo believes that if she was to do the challenge again there would be plenty of them on the water.
'In 2019 I had people asking me what I was doing, but now everybody knows what paddleboarding is, and I think it was actually ready for the explosion – people just went crazy for it during lockdown.'

It was during lockdown that Jo really reflected on her passion for the sport and decided that she wanted to share her joy and some of the beautiful places she had been with others.
She decided to get a giant map, lay it out on the floor at her home in Skipton and plan all the new places she wanted to visit. 'I wanted to show variety, and places people wouldn't necessarily assume were beautiful, like maybe a town or urban area,' she says.
Her book includes a range of rural and city locations, as well as places by the coast. 'I wanted to go to the likes of the Royal Albert Docks in Liverpool and Regent's Canal in the middle of London, as well as Bristol Harbour and take people to places they might not automatically think were great for paddleboarding.'
'I wanted to show variety, and places people wouldn't necessarily assume were beautiful, like maybe a town or urban area'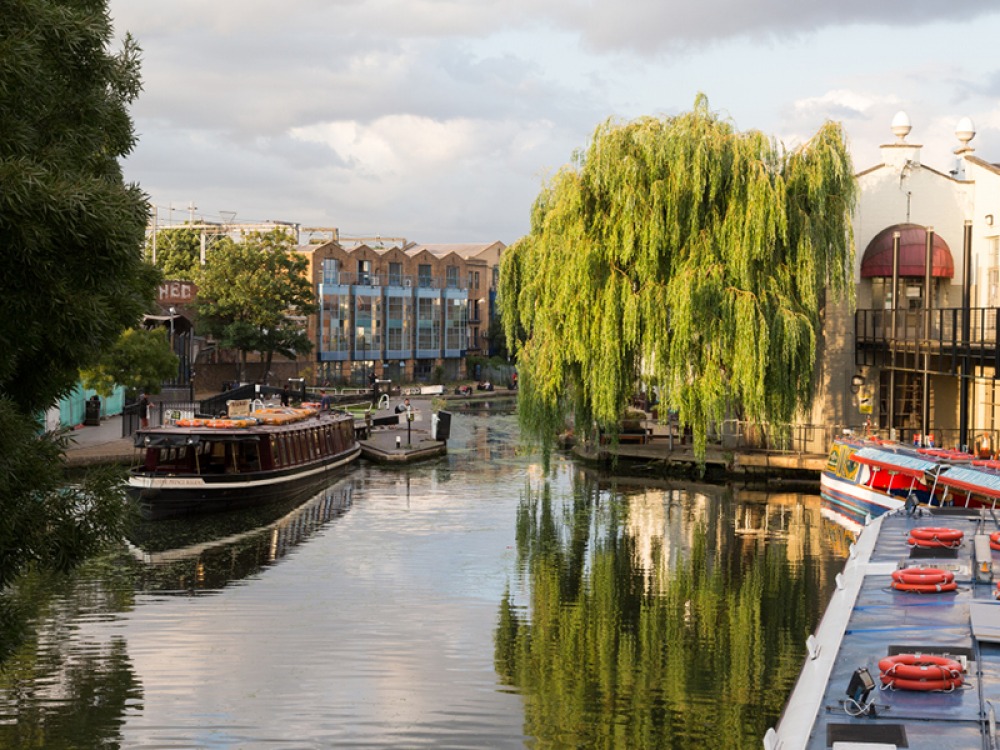 Jo's book not only includes great places but also gives practical advice on clothing, which boards to buy and where to get lessons.
'I would say it's for beginners but also for someone who wants to find new places to try – it's also a story about the paddleboarding community,' she says.
Since entering the paddleboarding world, Jo has been amazed by the friendliness and support she has received, and she wanted to share the stories from the people she's met along the way.
'Hopefully [the book] will introduce people to other enthusiasts and to guides and instructors as well. When I started the book, we were just coming out of lockdown so I hadn't been paddleboarding as much, so [writing] it was a journey. I call it my love letter to paddleboarding.'

Since taking up the sport six years ago Jo's confidence has grown. 'It's given me a lot more courage and I just know that when I get on my paddleboard, as long as the conditions are right, I have a place where I always feel a sense of inner strength.'
When researching for her book, she recalls times where despite being around other people, she felt at peace. 'London's Regent's Canal, it's such a busy place but paddleboaders are in their own little world.'

With the release of her new book, Jo's already planning her next adventure. 'I'd like to explore more of Yorkshire and the Lake District and my goal next year is to paddleboard right up the Yorkshire coast and stop and do litter picks and beach cleans along the way.
I do paddle now at sea, but it is very different, so I know I need to do my VHF radio course and get a group around me,' she says.
'I never get bored of a place though. I can go out time and time again because the water always feels different, and you start to feel the ebb and flow of the water – every paddle is familiar, but different, and there is always something new to learn.'
Best thing about paddleboarding?
The community is massive for me but you can get into paddleboarding quite quickly and there is always something good to build upon.

Favourite place to paddle?
Up here it would probably be Runswick Bay because that's where I really learnt to become a paddleboarder, but the Lake District is just extraordinary and beautiful. I tend to find that people love the places which they can get to quite easily and become familiar with – I think people love certain places in all seasons of the year.

Any top tips?
Have a lesson, have a lesson and have a few more lessons. There are great tips on the internet and in books but nothing will beat a qualified instructor. And also get all your safety gear, your leash and buoyancy aids sorted – and keep learning.

Morning or evening paddle?
Morning, although I do love a sunset paddle. But I think a morning just sets you up for the day. We get really good sunrises on the east coast, they're so special, and I love getting up and getting out on the water to watch them – there is nothing that really beats that.
Stand-up Paddleboarding in Great Britain by Jo Moseley is available at v-publishing.co.uk