What to Do with Leftover Cheese
Gone overboard on your cheeseboard? Here's what to with the leftovers
The Christmas cheeseboard is fast becoming as important as your turkey, but when the festive season bows out and you're left with a fridge full of cheese, keep Saint Agur's top tips to hand and make the most of your leftovers.
Cheese has long been at the centre of Christmas celebrations, with the highly anticipated cheese board often given just as much thought as the main course itself. Once Christmas is over and you're left with a bit too much cheese in your fridge than you know what to do with, make note of Saint Agur's top tips for making the most of your leftovers.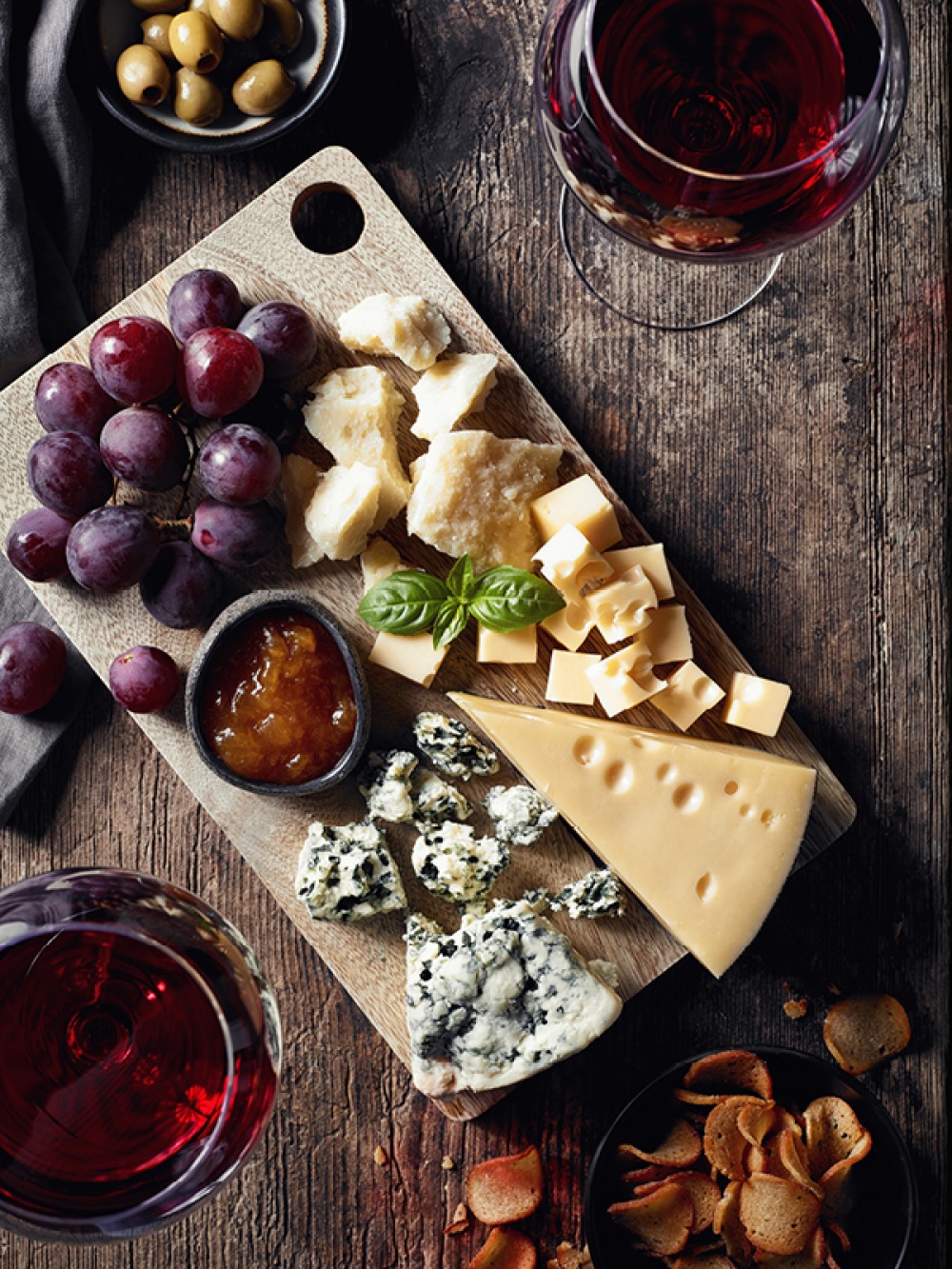 Certifying that cheese is not just for the board, the creamy, French blue cheese is also a versatile, tasty and easy-to-incorporate ingredient that will work for every meal in that 'what day is it again?' period between Christmas and New Year, as well as for New Year's Eve party canapés.
Cheese on Toast

Use the leftovers from your cheese board to make a simple, old-school savoury dish. Simply top sourdough bread with cheese, sprinkle over some black pepper and toast under the grill – a brilliant New Year's Day treat.
Cheese Dip

Mix a wedge of cheese with 150g Crème Fraiche and 150g mayonnaise to make a delicious dip for leftover roast potatoes that will see you through the period between Christmas and New Year. It's also a great accompaniment to crisp chicken wings.


Christmas Spread

Take a wedge of cheese and mash it up with one whole egg, a crack of black pepper, a spoonful of Dijon mustard and a splash of chilli sauce to make a tangy, creamy spread – perfect for smothering on toast and grilling for a twist on traditional Welsh Rarebit when you can't stomach any more turkey.
Cheese Canapés

Wrap a cooked asparagus tip and a dab of cheese in a spring roll wrapper, then bake or fry until crisp for the ultimate New Year's party nibble bound to tickle your guests' tastebuds.
Shepherd's Pie with a twist

Upgrade a simple shepherd's pie by mixing cheese and chopped parsley into coarsely mashed potato – the ultimate winter warmer.

saintagur.co.uk