What to Expect From Gateshead's Slim Chickens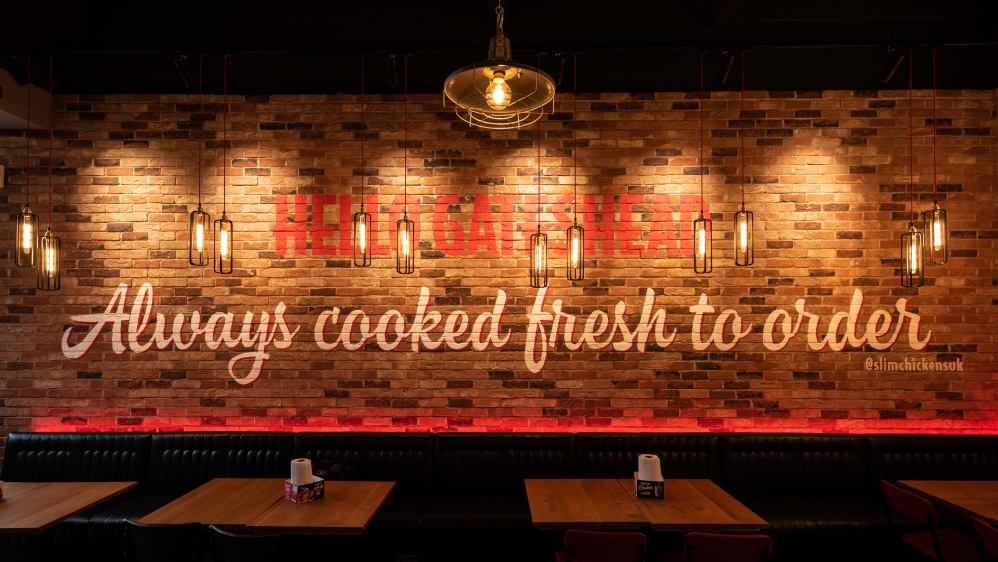 Partnership
Tender chicken, American diner-style interiors and a vibrant atmosphere are just some of what to expect when you visit Slim Chickens in the Metrocentre, Gateshead
Having had real success in America, Slim Chickens has now crossed the pond to the UK and opened several branches around the country, with the latest restaurant opening in the Metrocentre's Upper Qube. We head over to find out what Slim Chickens is all about.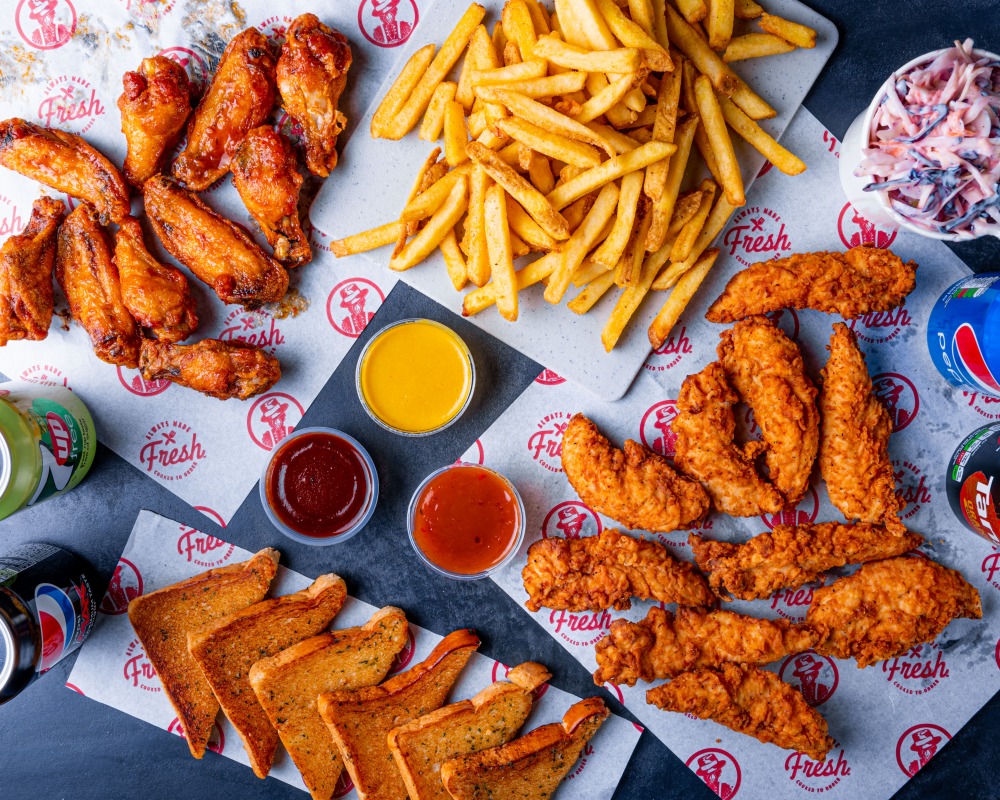 There's no surprise that chicken is the main ingredient across the Slim Chickens menu but there are plenty of options on offer – from tenders and sandwiches to wraps and salads, the brand's signature buttermilk-chicken comes in a variety of forms. Chicken tenders (or strips) can be ordered in portions of three, five or seven, and are served either as they come, or as a meal with seasoned fries, 'Texas toast' garlic bread, two house sauces and a bottomless soda.
The Slim's Tenders seemed to be the most popular choice so we ordered those, with Sriracha garlic and sweet chilli dipping sauces. We also went for one of the fresh chicken sandwiches; a classic chicken with added cheese and bacon on top. Each Slim's sandwich meal comes with a side of seasoned fries, a bottomless drink and a choice of dipping sauce – this time we decided to give the honey barbecue a go.
Meals ordered, you head over to the drinks station to fill up on your first round of bottomless sodas – these are the typical British favourites such as Pepsi and Tango, so you can't go wrong. If you're a fan of a milkshake you can upgrade to a refreshing hand-spun shake in a choice of flavours including classic vanilla and strawberry, or the more unusual popcorn and Oreo.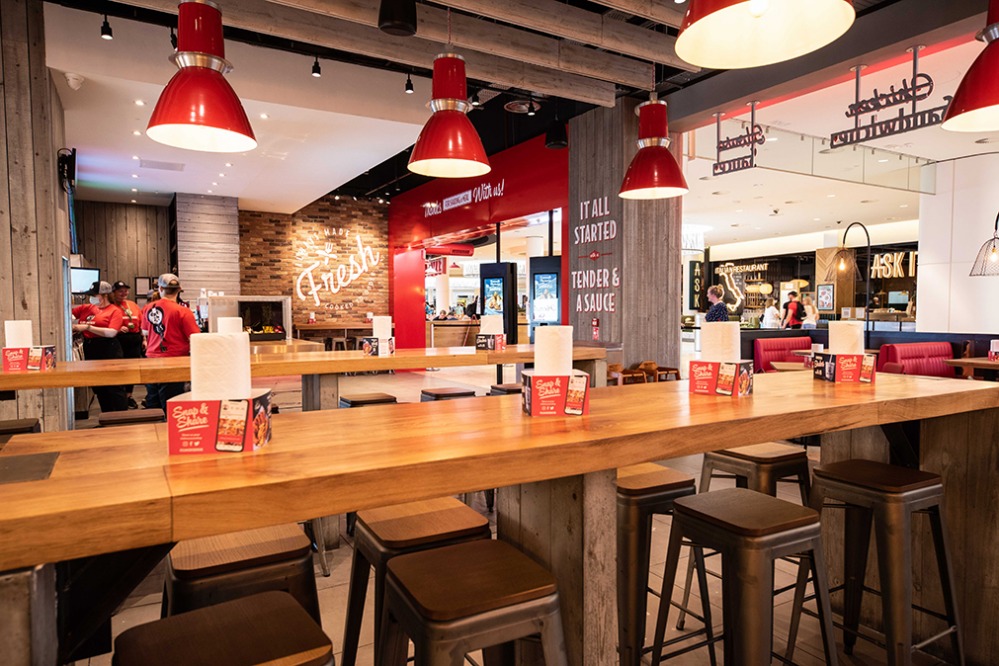 With plenty off seating options, including bar-style high benches and open booth tables, we chose a table next to the back wall overlooking the busy restaurant. We loved the localised decor with a hand-painted mural celebrating the North East and featuring famous landmarks such as the Angel of the North and Newcastle's Quayside, although the overall look was American-style diner (there are even TVs playing baseball games in the background).
Our meals came out quite quickly considering Slim Chickens promise a cook-to-order approach, and we were surprised at just how much was on each plate. The food was piping hot which we loved because we knew it had been freshly prepared – something you don't often get at a fast, casual restaurant like this. The tenders lived up to their name, and the Sriracha garlic sauce went perfectly – adding some pleasant spice to the chicken. If you don't like heat, the rich honey barbecue was also very good. The 'Texas toast' (which is actually a slice of garlic bread) was a great addition and perfect for dipping into your sauces.
The classic chicken burger had a chicken breast, marinated in the brand's signature buttermilk, and served over lettuce, pickles and mayonnaise, then sandwiched in a brioche bun. We added bacon and cheese on top for some extra flavour, and would definitely recommend it as the way to go. The accompanying fries were crisp, lightly-seasoned and hot – the perfect way to serve fries in our opinion.
Slim Chickens originally started in Fayetteville, Arkansas and are proud to bring a dose of Southern hospitality to the UK. It's all about good food in a fast, casual dining experience with plenty of choice on the menu including chicken wings, fried pickles and Mac 'n' cheese. We're sure the already popular Slim Chickens will continue to keep customers going back for more.