Celebrate Organic September by visiting these local suppliers
From one-off purchases, to subscription boxes and speciality buys, fresh organic produce is becoming easier to get your hands on
Whether you're wanting to give organic fruit and veg a go, or just looking for your local organic meat and dairy goods, we've got a list of food suppliers and farm shops you need to be visiting.
ACORN DAIRY
This award-winning organic milk and cream producer has been farming since the 1920s and continuously strives for greater sustainability – they recently received a Queen's Award for enterprise in sustainable development for their efforts so far. So, whether you want doorstep deliveries of fresh organic milk, or are looking to add some delicious award-winning cream and butter to your diet, Acorn Dairy in Darlington have you covered. Visit their online store to register for doorstep deliveries and check out their full range of organic dairy products, including cheese and yoghurts, as well as organic breakfast cereals and breads from well-known UK suppliers.
Garthorne Farm, Archdeacon Newton, Darlington DL2 2YB 01325 466999 acorndairy.co.uk
BROOM HOUSE FARM SHOP
Selling their own Aberdeen Angus beef, lamb, mutton and rare breed Saddleback pork was the first step in developing Broom House Farm Shop. After expanding their variety of products, this Durham-based store now offers organic milk and butter, as well as freshly-baked breads and poultry. Shoppers browsing the farm shop can pick up a selection of delicious mustards and sauces too.
Witton Gilbert, Durham DH7 6TR 0191 371 8839 broomhousedurham.co.uk
THE PADDOCK
With a zero-waste ethos in mind, The Paddock look to reduce single-use plastic whilst providing fresh fruit and vegetable boxes to customers – they even stock organic and environmentally friendly home and lifestyle products too. Growing much of the produce they sell themselves, including free range eggs from their own happy hens, The Paddock work alongside independent farms to bring a carefully-selected range of ethical produce to their store.
7–9 Ramsay Street, High Spen, Rowlands Gill NE39 2EL 07462 909238 thepaddock.org.uk
BORDER EGGS
As a free-range farm, producing organic eggs under the Lion Code, Border Eggs pride themselves on the highest standards
of quality and safety throughout all their produce. Delivering organic eggs is not only good for their customers – when purchasing from Border Eggs, you are investing in a fresh tasty product, but also showing care to the environment it came from. Fresh organic eggs can be purchased directly from Fraser's Farm Shop vending machine located at the entrance to the farm, or from farm shops and village stores in the surrounding areas.
Hutton Hall Barns, Hutton, Berwick upon Tweed TD15 1TT 07779 596603 bordereggs.co.uk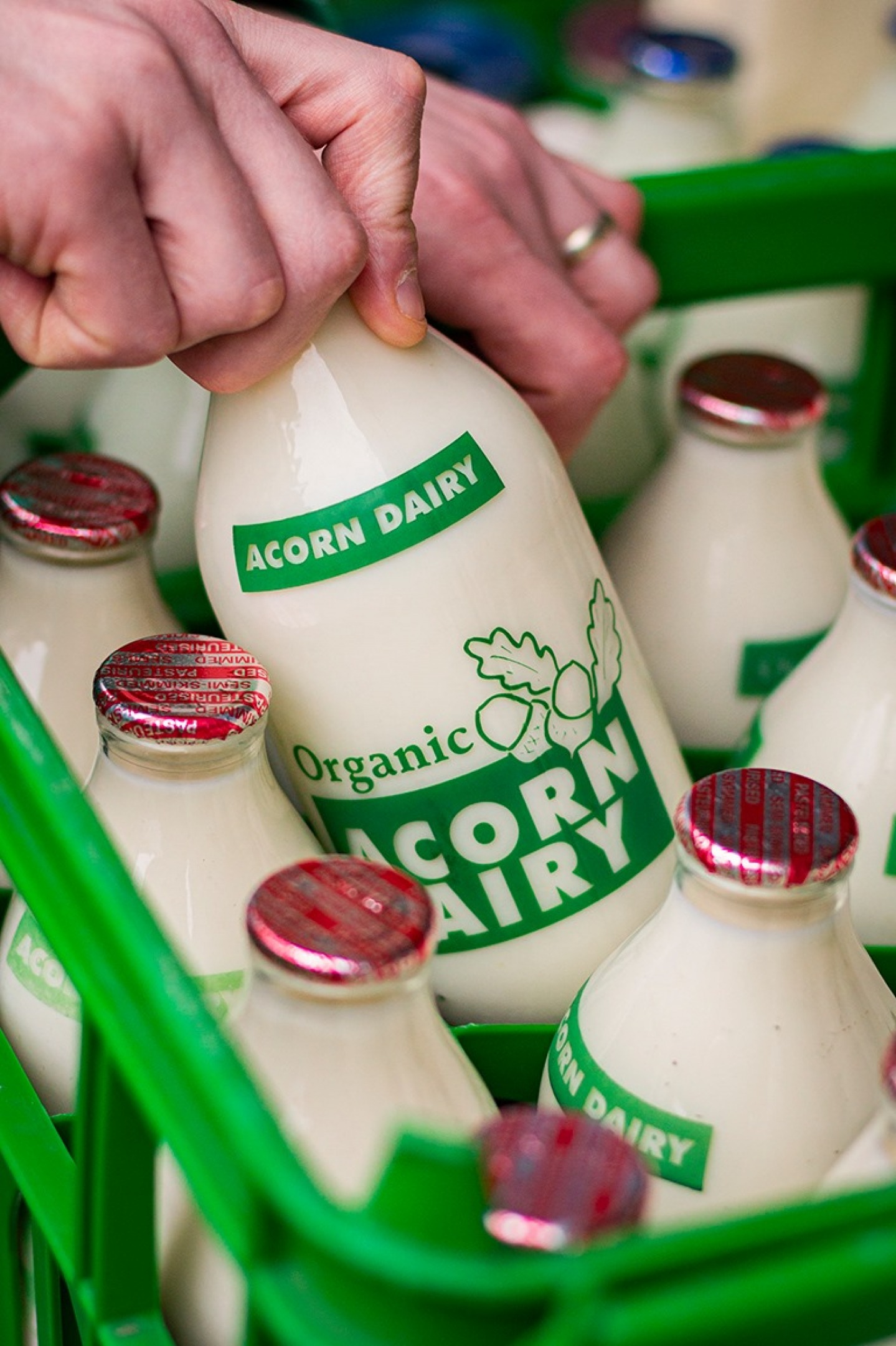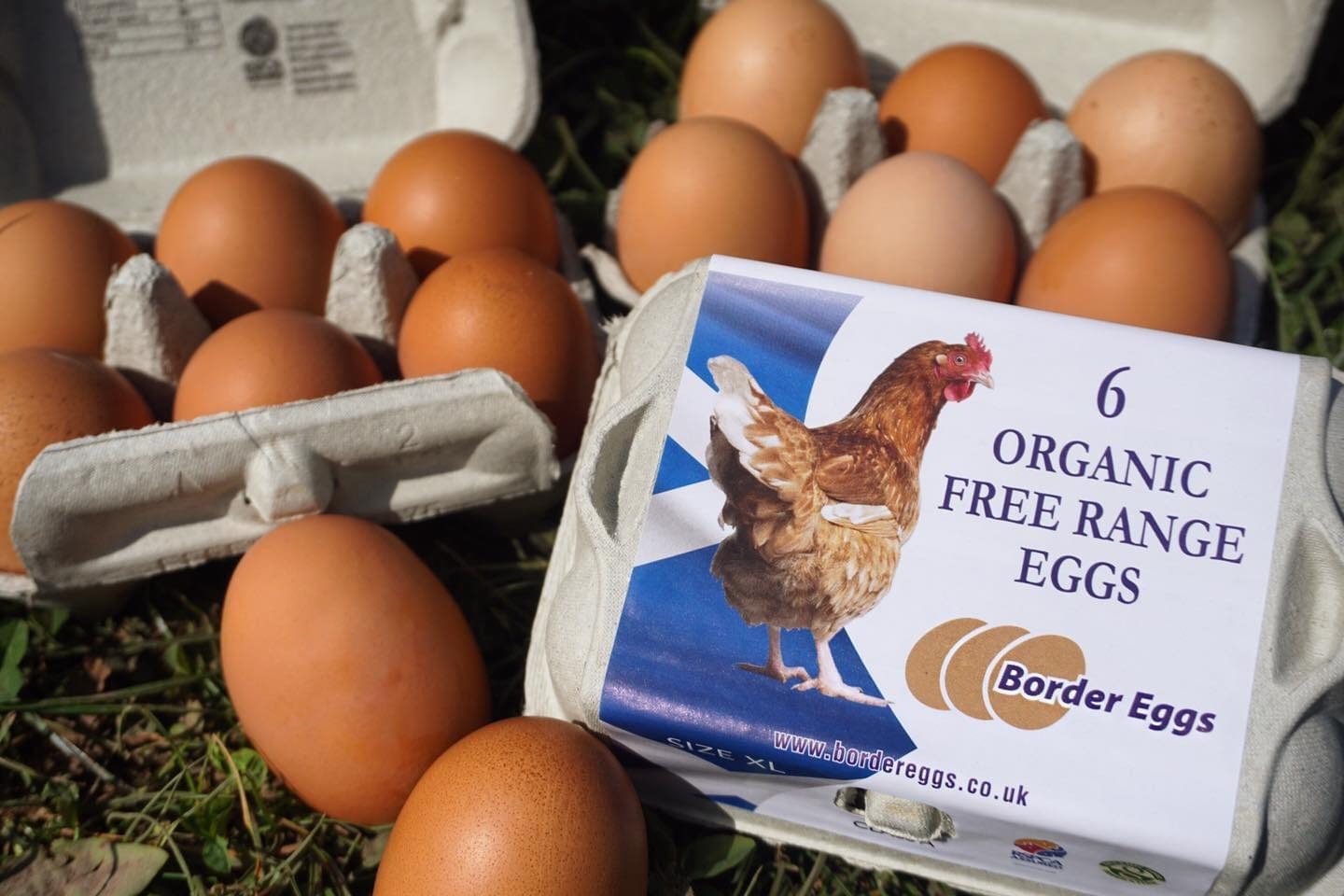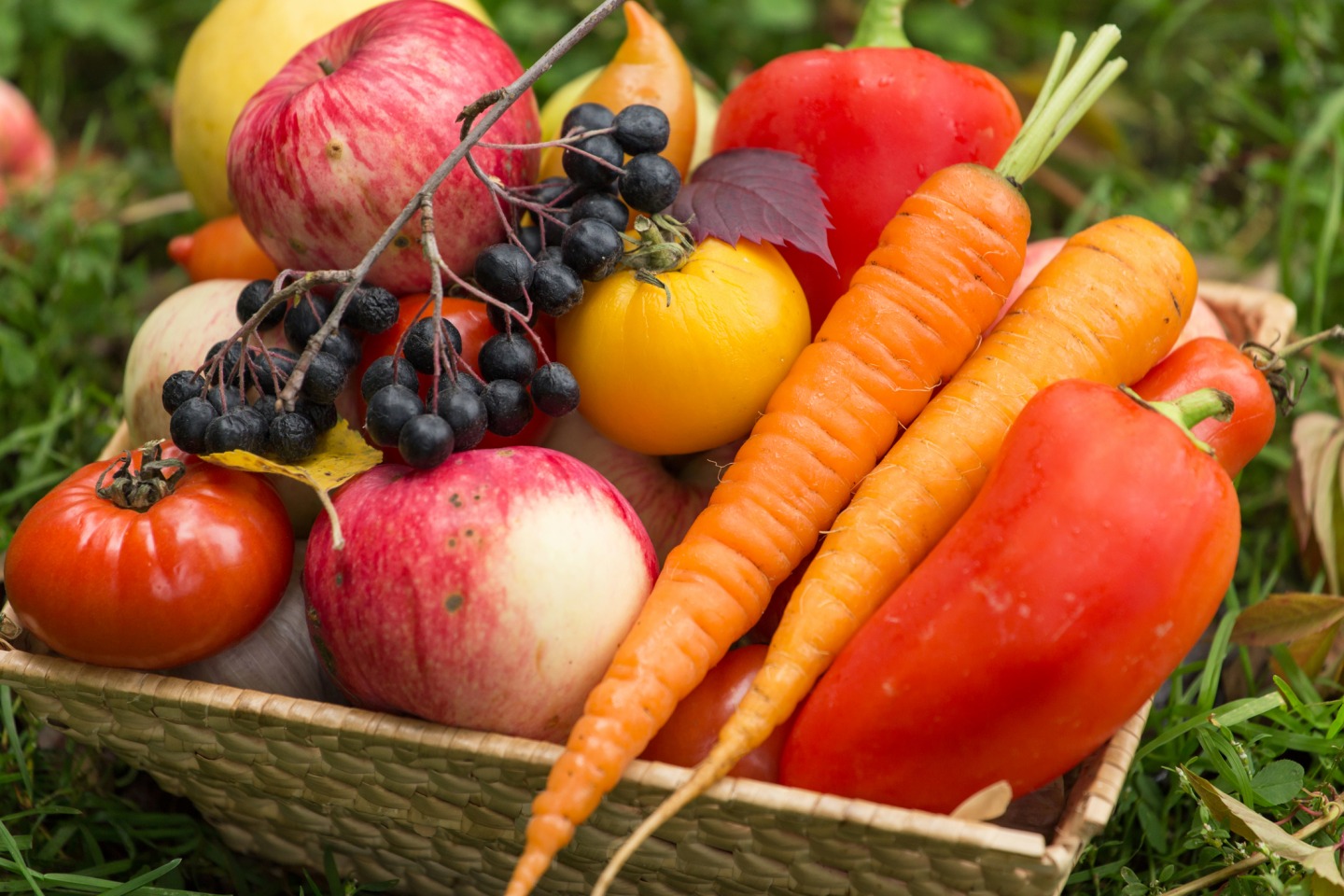 CROSS LANES ORGANIC FARM
A one stop shop bursting with delicious food and drink is what to expect from Cross Lanes Organic Farm Shop. Showcasing local and organic food, this Barnard Castle store is the perfect place to pick up all your essential supplies. Shop everything from freshly-baked organic breads and scones, to locally- supplied fresh cuts of meat and poultry. Cross Lanes Organic Farm also provides organic fruit and vegetables, as well as cheeses and dairy products.
Cross Lanes, Barnard Castle DL12 9RT 01833 630619 crosslanesorganics.co.uk
PIERCEBRIDGE ORGANIC FARM SHOP
At Piercebridge you will find award-winning free range organic meat and eggs produced on their 300-acre farm. This County Durham-based shop produce delicious beef from Aberdeen Angus cattle, and tender pork and lamb from their mixed
flocks of Scottish Black Face, Cheviots and home bred Mules. Organic eggs are also produced on the farm and sold in the shop, alongside fresh fruit and vegetables. The farm shop stocks more than 2,000 organic products which have been carefully selected – so whether it's fresh meat and vegetables, organic dairy products, or flour and beans that you're after, Piercebridge Organic Farm Shop has what you need.
The Green, Piercebridge, County Durham DL2 3SE 01325 374251 piercebridgeorganics.co.uk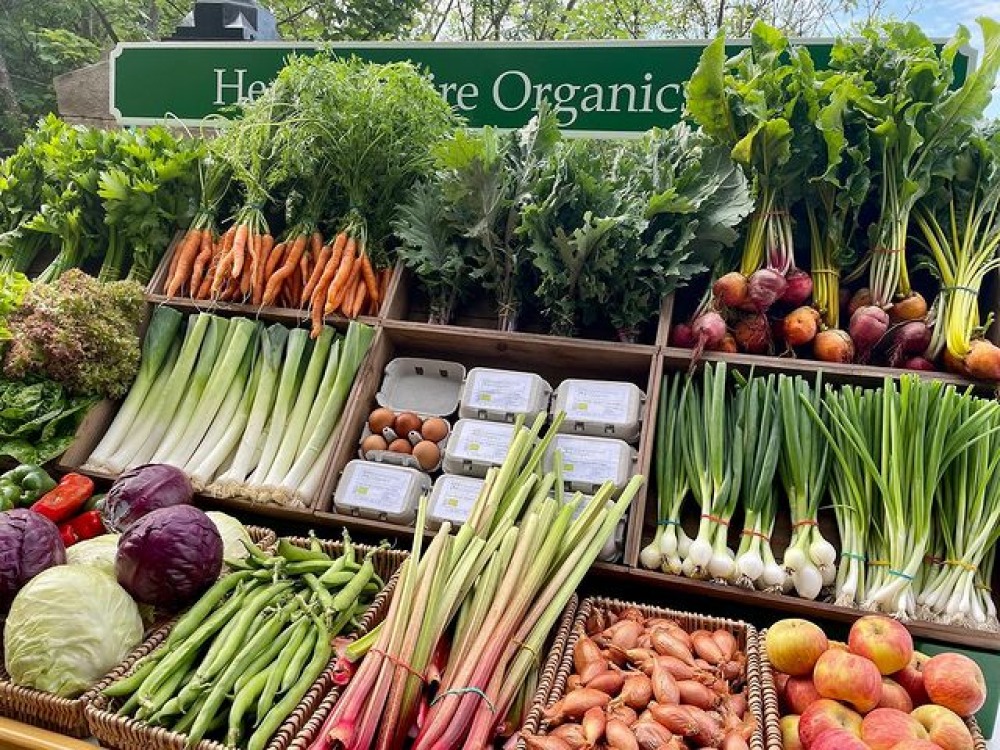 WILDE FARM
Wilde Farm near Ponteland offers an extensive range of fresh food produce. Offering organically grown vegetables and hops, they promise to always offer natural and delicious goods, which can be ordered via their website and delivered straight to your door. Build your own produce box and include free range meat, eggs and more alongside your organic fruit and veg. You can even add preserves, Scotch eggs, sausage rolls and homemade quiche.
Wilde Farm, Stamfordham Road, Ponteland NE15 0AB 0191 284 8652 wildefarm.co.uk
HEXHAMSHIRE ORGANICS
Hexhamshire Organics is the place for high quality, organically-certified vegetables that are produced on the Lee Moor farm and can be delivered straight to your door. This organic farm shop also offers herbs, eggs and fruit with organic certifications, as well as pedigree pork too. There are three options to choose from when selecting which organic box is right for you – simply pick between just the vegetable box, the fruit and veg box, or try creating your own using 100 percent organic veg, herbs, dairy, fruit and pork products.
The Lee, Hexhamshire, Northumberland NE46 1SR hexhamshireorganics.co.uk
PEELHAM FARM
Peelham Farm is an online meat supplier, producing everything from organic beef, sausages and burgers, to ruby veal and mutton. This online meat retailer even offers organic meat boxes and hampers to take the stress out of finding quality, grass-for-life meat. Choose from a range of boxes, from organic beef sirloin steaks to barbecue favourites and organic lamb and mutton. If charcuterie is more your style, Peelham Farm also have a range of organic products to order. Favourites include pancetta, beef bresaola, red wine salami, chorizo and lonza meats.
Foulden, Berwickshire TD15 1UG 01890 781328 peelham.co.uk
THE GREEN SHOP
From oats to beans, superfoods and a wide selection of vegan beers, wines and spirits, The Green Shop is a great place to pick up ethically- sourced essentials. Make sure to head to this Berwick-based shop on Thursdays for fresh organic vegetables, or if bread is more your thing, then you will want to visit on a Friday for freshly-baked sourdough.
30 Bridge Street, Berwick TD15 1AQ 01289 305566 facebook.com/ thegreenshopberwickupontweed
NORTH EAST ORGANIC GROWERS
Supplying fresh fruit and vegetables since 1995, North East Organic Growers have developed a cost-effective box scheme supplying organically- certified seasonal fruit and veg on a regular basis. The 12-acre site grows 50 different types of vegetables, some of which you wouldn't normally find in the supermarkets. Order your fruit and veg bags via the website and if you fancy trying something extra, why not add half a dozen organic eggs, some French country organic sourdough, or a litre of fresh organic apple juice?
West Sleekburn Farm, Bomarsund, Bedlington NE22 7AD 01670 821070 neog.org.uk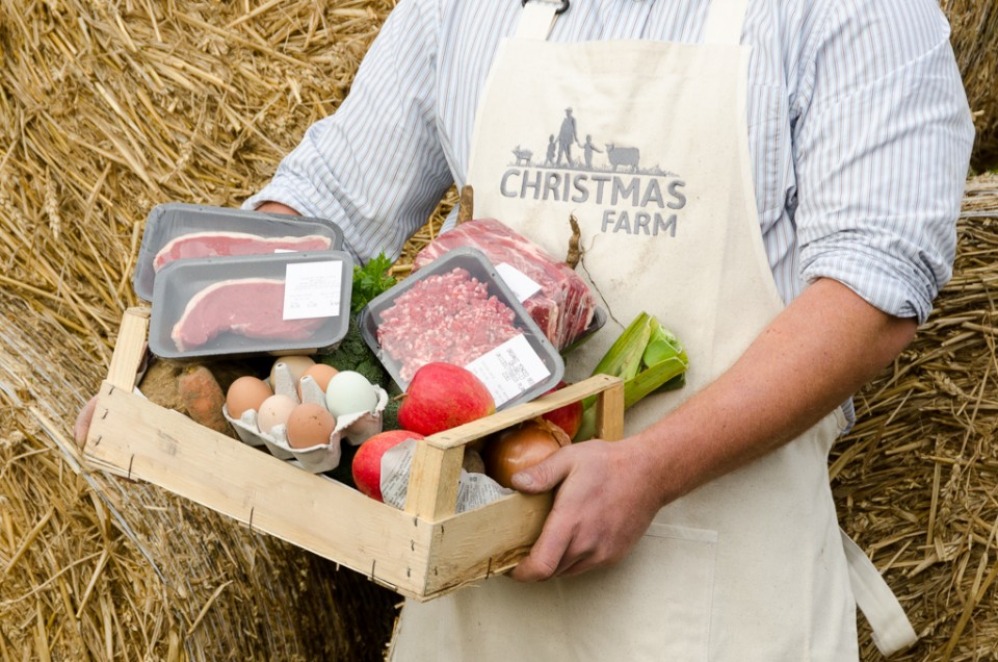 THE CHRISTMAS FARM
This small, organically-certified family farm is located in the heart of rural Northumberland and produces delicious rare breed organic meat and eggs, as well as a range of fresh fruit and vegetables. Organically-reared meat including beef, lamb and pork are all grown on the farm and can be purchased when stopping by their pop-up shop. Fresh organic fruit and vegetables are also sold here, or can be delivered straight to your door through their award-winning box scheme. The box typically contains seven to eight varieties of organic vegetables and two to three organic fruits, as well as organic eggs and packs of reared meats.
Foulden, Berwickshire TD15 1UG 07894 622256 peelham.co.uk
THE HONEY TREE
If you're looking for fresh, locally sourced, organic fruit and vegetables then The Honey Tree is the place to
go. With options for collection or delivery around the Newcastle area, this organic fruit and veg shop is perfect for those who are strapped for time. Simply choose to keep your organic box simple, or add some exotic fruits, such Spanish peaches, or some English seasonal extras, like the organic chard, celery or butternut mushrooms.
68 Heaton Road, Newcastle NE6 5HL thehoneytree.org
HALSHAM WATERSIDE FARM SHOP
Providing organic fruit and vegetables, as well as delicious quiches, pies and more, Halsham Waterside farm shop has a tempting array of produce to help stock up your kitchen. The farm shop overlooks the tranquil Halsham fishing lake and is the perfect spot to grab a takeaway coffee and enjoy the views. Alternatively, take advantage of their home delivery service covering the surrounding areas and get your fresh organic fruit and veg delivered to your doorstep.
Dalton Lane, Halsham, Hull HU12 0DG 07972 183436 facebook.com/halshamwaterside
ALLIGATOR WHOLE FOODS
This independent, family-run whole foods and organic shop has been championing eco-friendly shopping since 1972. Stocking a wide range of organic grocery items, fresh organic fruit, vegetables, dairy and locally-baked sourdough breads, this York-based organic store has everything you need to stock up your kitchen with essential supplies. Alligator Wholefoods even sell a variety of vegan foods too, as well as some household cleaning and body care products.
104 Fishergate, York YO10 4BB 01904 654525 alligatorwholefoods.com
SIDE OVEN BAKERY
From homegrown organic wheat, to handpicked elderflowers and blackcurrants from their organic orchards, Side Oven Bakery produce a range of products sold onsite. The bakery operates and uses produce grown on Carr House Farm, situated on the upper headwaters of the River Hull, which has been organic since 1999. They have since been producing a range of dried products including stoneground flour, porridge, muesli and granola. Visit Side Oven Bakery where you can pick up a selection of their organic produce or order online for small-batch deliveries. They also offer hampers and gift boxes filed with organic goodies including their latest range of fruit cordials and apple juices.
Carr House Farm, Foston on the Wolds, East Yorkshire YO25 8BS 01262 488376 sideoven.com
THE ORGANIC PANTRY
Established in 1999, The Organic Pantry is a family-run organic farm near Tadcaster, offering fully-certified organic fruit and vegetables through their handy box scheme. Delivering fresh organic fruit and vegetables straight to your door, The Organic Pantry deliveries cover a wide area, from Yorkshire up to the North East and Northumberland, as well as further south to Derbyshire. Their online store is where to order everything organic, from fruit and veg, to meat and wholefoods. They have a selection of dairy products that you can add to your order too.
St Helen's Farm, Rudgate, Tadcaster LS24 9LY01937 531693 theorganicpantry.co.uk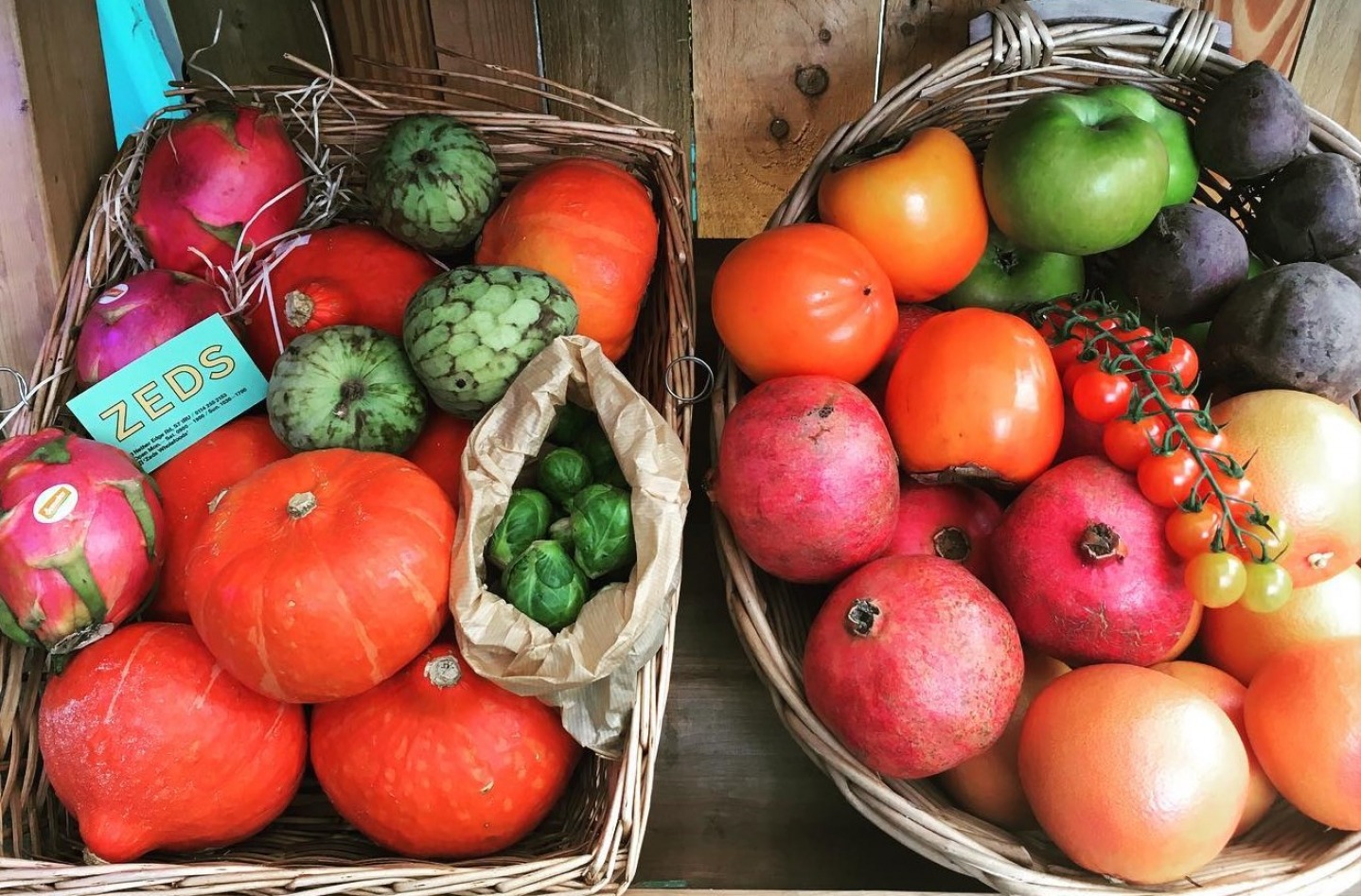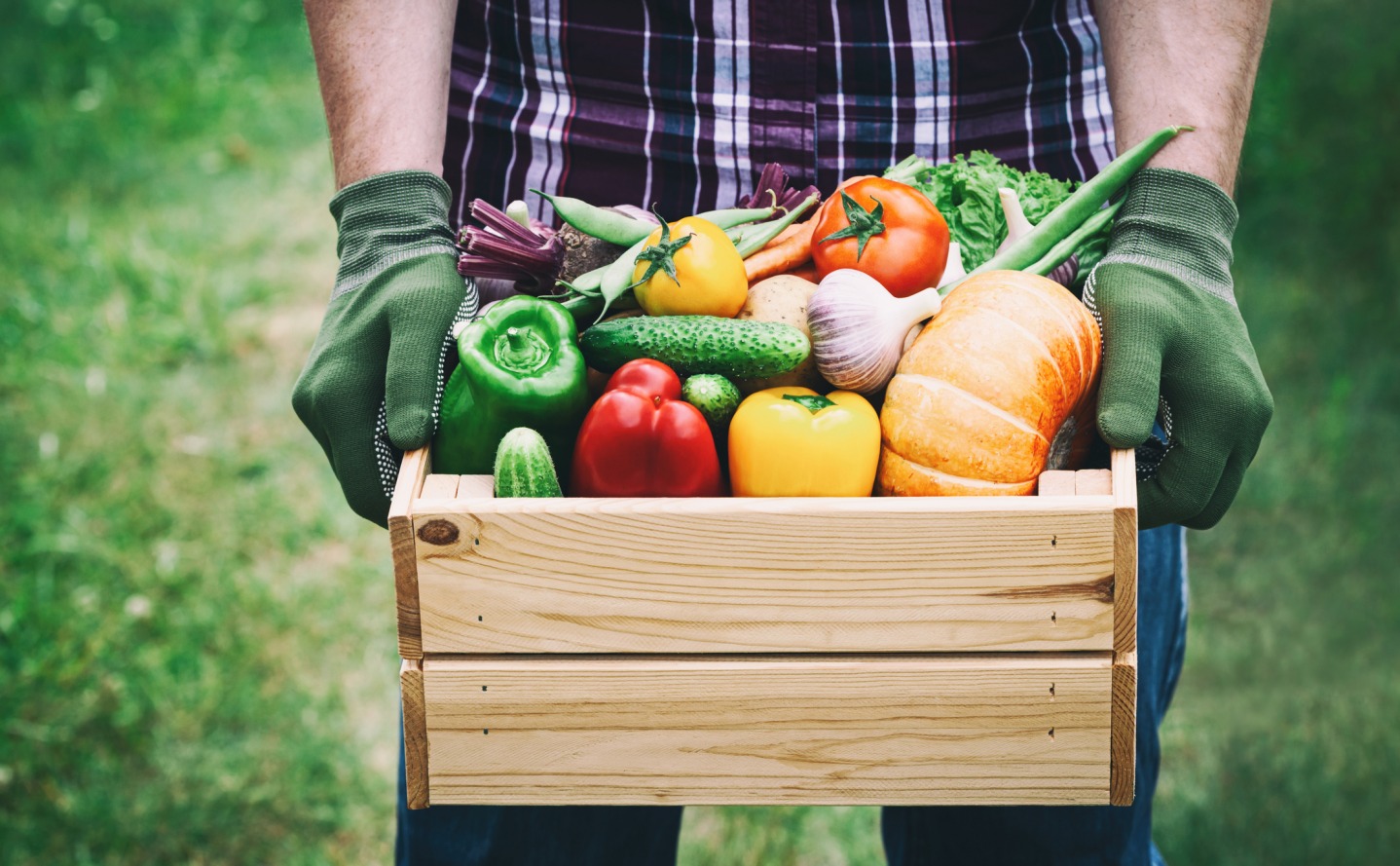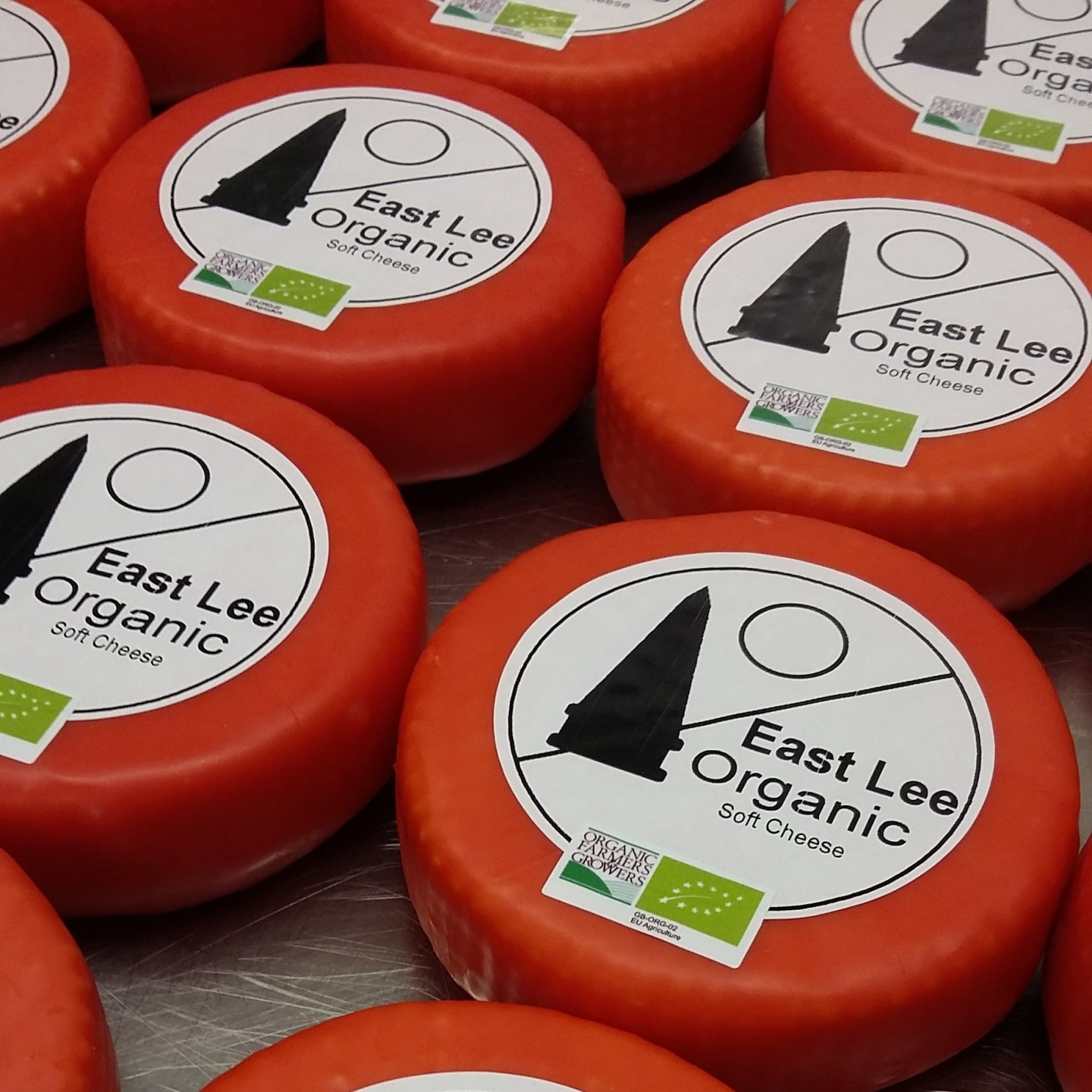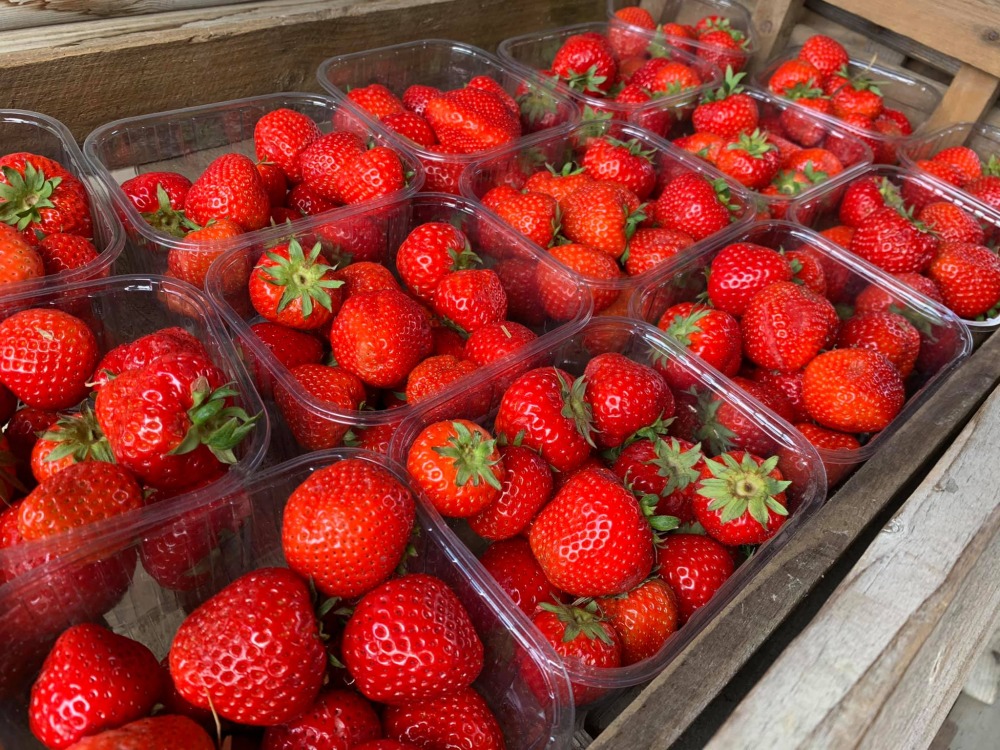 THE WHOLE HOGG FARM SHOP
The Whole Hogg is a family-run business and working farm offering everything you would expect from a well-stocked traditional farm shop. From seasonal produce to home-reared meat and veg, The Whole Hogg Farm Shop has it all. If you're feeling hungry whilst you shop, take a seat in their onsite café, and you can also visit the farm's animals including horses, Shetland ponies, goats and pigs.
Howe Bridge Farm, Low Marishes, Malton YO17 6RQ01653 669469 thewholehoggfarmshop.co.uk
PEXTENEMENT CHEESE COMPANY
Established in 2008, Pextenement Cheese Company produce high-quality organic artisan cheeses using their organic milk produced on the farm. In the heart of Calderdale in West Yorkshire, they provide delicious organic cheeses to surrounding grocery stores, cafés and retailers, as well as selling produce via their website. Create the perfect cheese board using the East Lee traditional soft cheese, Pike's Delight medium mature cheddar or Devil's Rock blue. Or, if you're after something a little different, try the Pexommier brie or the pexo blanco, which is similar to paneer or halloumi without the salt.
Pextenement Farm, Eastwood, Todmorden OL14 8RW07725 517934 pextenement.co.uk
ZED WHOLEFOODS
This general grocery store is anything but general, offering organic fruit and vegetables alongside sustainable firewood and lifestyle products. Whether you're after some fresh fruit and veg, or just some general household shopping, Zed Wholefoods is the place to go. Shop via their website or pop into the store to browse the shelves, there is plenty on offer including organic double Gloucester cheese, organic purple carrots and organic Cornish cider vinegar.
3 Nether Edge Road, Nether Edge, Sheffield S7 1RU 0114 255 2153 zedswholefoods.co.uk
YORKSHIRE ORGANIC MILLERS
Milling and distributing quality organic flours, Yorkshire Organic Millers start by cleaning all their grains before separating by size and then weight. With five varieties of flour being produced, this York-based milling farm supplies a variety of local farm shops, bakeries and independent grocery stores across Yorkshire. Choose from superior white or wholemeal flours, as well as bran and brown semolina textures. Dark rye and light rye flours are also available and are a great source of vitamins and fibre. Check Yorkshire Organic Millers' website for your local supplier.
Hill Top Farm, Spaunton Bank, Appleton-le-Moors, York YO62 6TS01751 417799 yorkshireorganicmillers.com
SWILLINGTON ORGANIC
Swillington Organic is all about sustainable farming, offering meat, veg and egg subscriptions direct from the farm. Enter into the popular farm share, where your subscription lets the producers know where to best invest in planting seeds and rearing farm animals. Choose from three types of farm share – meat, garden or egg shares. The meat share includes organic grass-fed beef, lamb, organic chicken and rare breed pork sausages and bacon, whereas the garden option gives you a share of the harvest from the farm each week, including salad and fruit. Or, opt into the egg share and collect freshly laid, free range organic eggs every week.
Coach Road, Swillington, Leeds LS26 8QA0113 286 9129 swillingtonorganicfarm.co.uk
SAMUEL SMITH'S OLD BREWERY
From organic pale ales to pure brewed organic larger and organic wheat beers, Samuel Smith's Old Brewery produces a range of delicious drinks made with authentic natural ingredients. As Yorkshire's oldest brewery, established in 1758, Samuel Smith brews high-quality beers, using the same yeast strain since the 1800s, combined with whole English hop varieties to add bitterness and aroma. Pick up a selection of tasty drinks via their online store, or visit the Little Delicatessen shop just down the road from the brewery, and look out for popular bottles such as the organic chocolate stout and their range of organic fruit beers – we love their cherry fruit and apricot flavours.
The Little Delicatessen, 3 High Street, Tadcaster LS24 9AP 01937 833244 samuelsmithsbrewery.co.uk