What to Expect From the Lindisfarne Gospels Exhibition at Newcastle's Laing Art Gallery
We explore the Laing Art Gallery's landmark exhibition for 2022, The Lindisfarne Gospels. Here's what to expect when you visit
The most spectacular surviving manuscript from early medieval Britain was last displayed in Newcastle in 2000.
This new exhibition investigates what the Lindisfarne Gospels mean in today's world and, taking place across three galleries, the Laing has combined modern art and historic artefacts to do this.
'To have the gospels here is just such a fantastic thing for the region,' says exhibitions officer Katie Irwin. 'What we already knew, but have very much become aware of now, is how much this means to the people of the North East – what a special place it holds in the region. It's the best and one of the oldest manuscripts from this time period so it's just incredible that it has such a strong, local connection, and that really resonates with people.
'The Gospels come around every seven years and I think that allows for a good time period to pause and reflect. Something we've tried to promote in this exhibition is their relevance in today's world, especially ideas of spirituality and how significant that can be to current events.'
Through an immersive digital experience created by design studio NOVAK (read more about this here), visitors are taken on a journey back to Lindisfarne during the eighth century through projections and sound. This digital interpretation flows from wall to wall, reflecting the manuscript's story in a unique way.
With the scene set, as we step into the second gallery, we're met with the Gospels themselves alongside more than 20 remarkable objects (including stone sculpture, jewellery and metalwork), each reflecting the meaning people attached to books, objects and art as Britain slowly transitioned from Paganism to Christianity. In this gallery, don't miss another significant loan from the British Library, the St Cuthbert Gospel (the oldest intact European book) as well as examples of Irish Pocket Gospels (modernised, more portable bibles).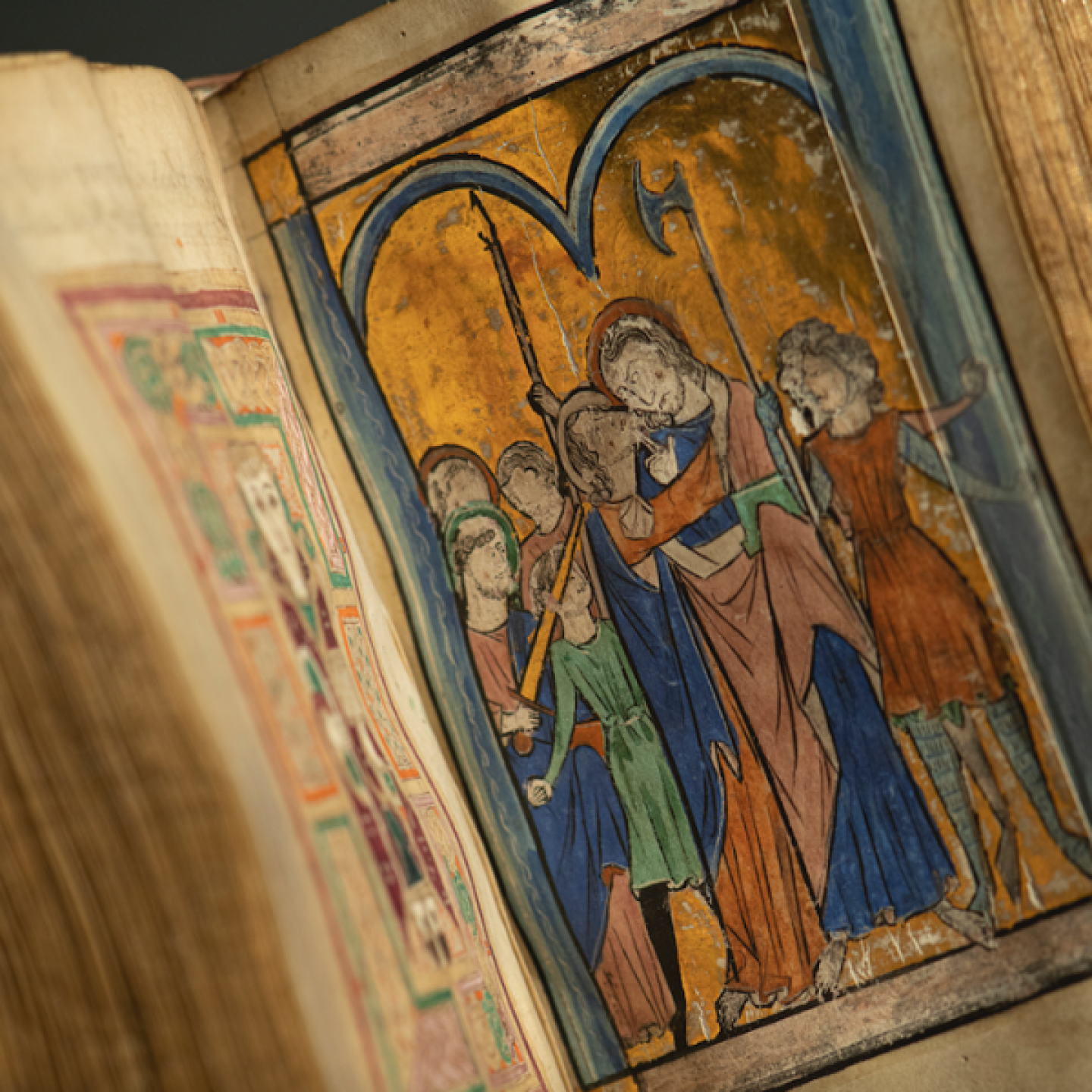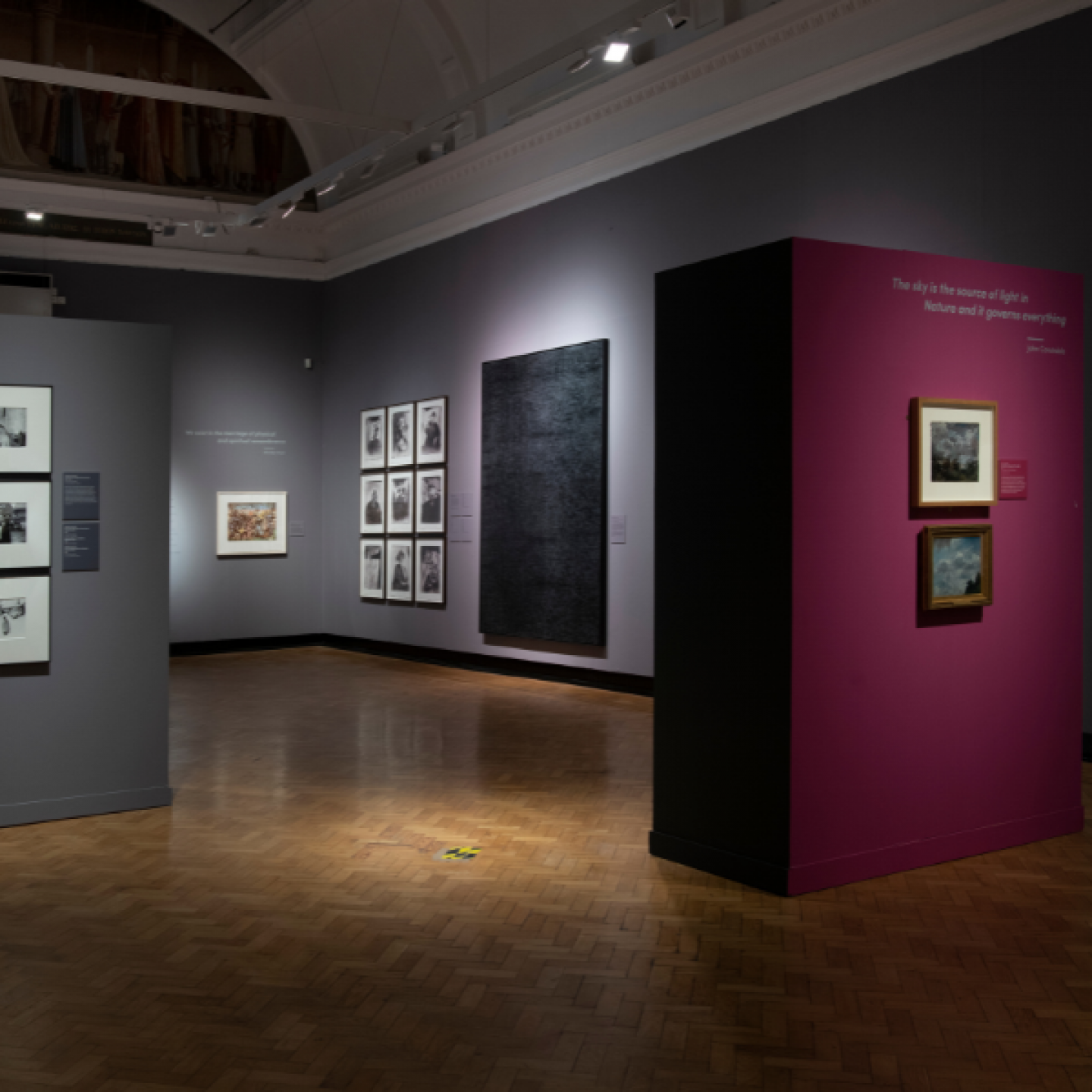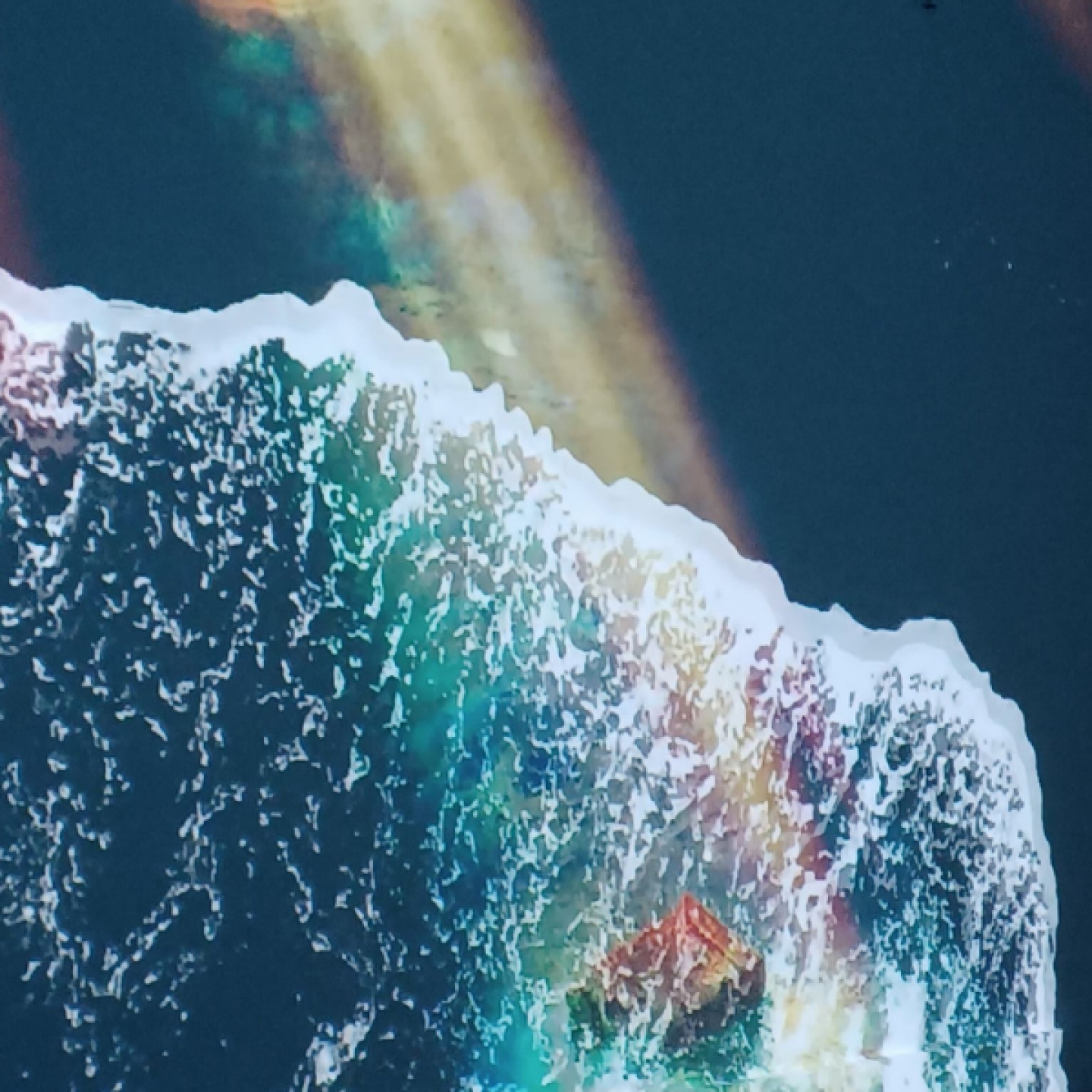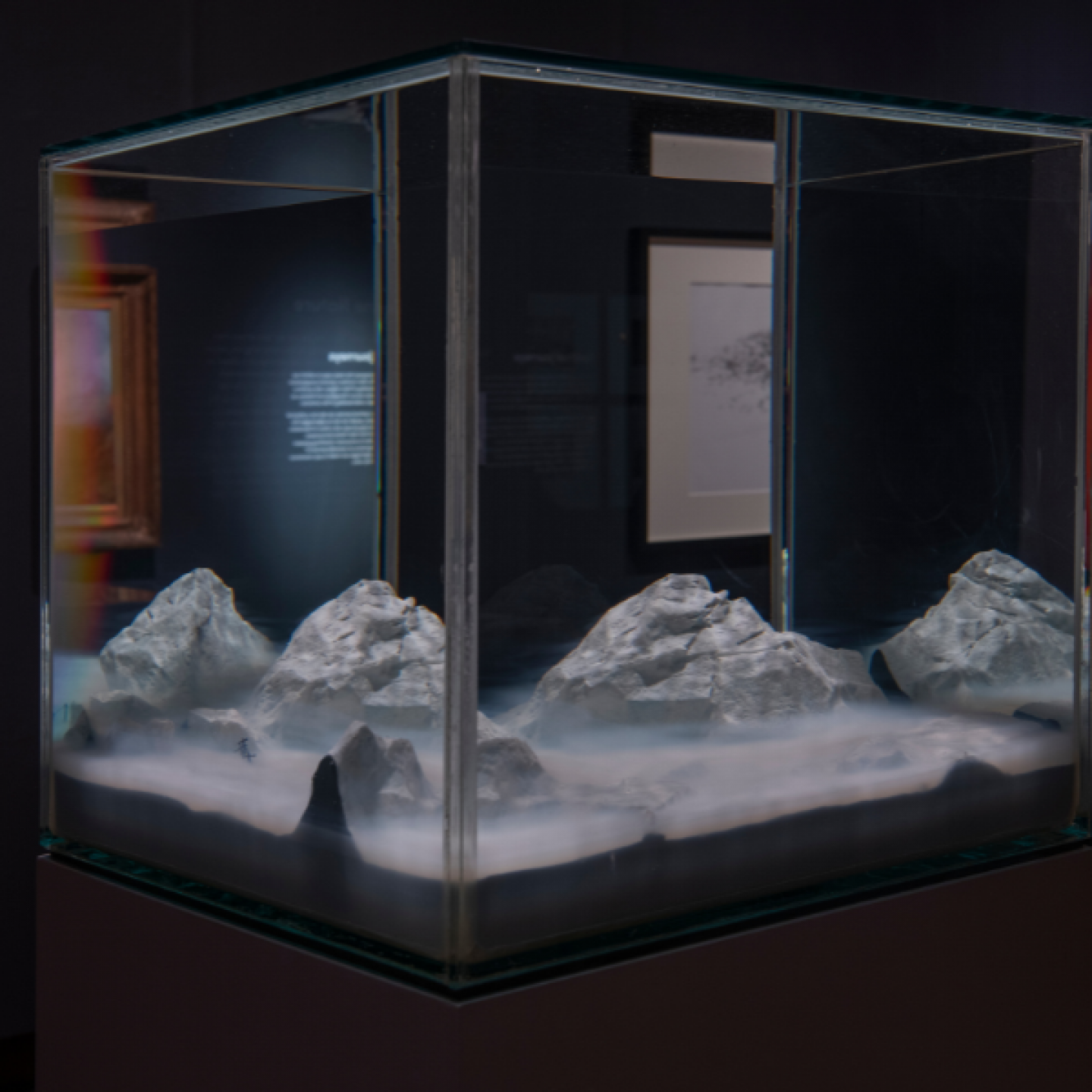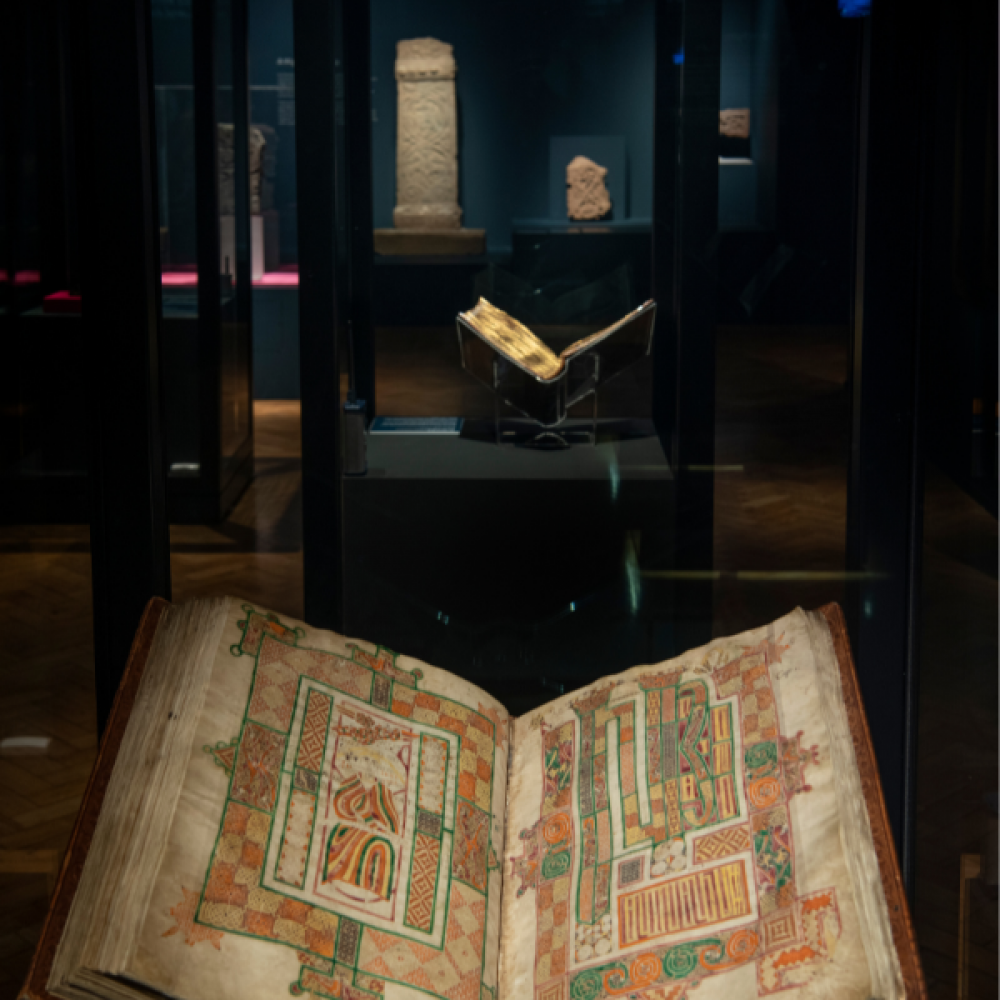 'We wanted to have this sort of sacred, reverential atmosphere – not too literally, but almost church-like,' explains Katie. 'We've kept it to objects that are from the same time period as the gospels. They were significant and were held sacred to people at that time.'
In the third gallery, we see how art and spirituality have developed since the Lindisfarne Gospels were created. Paintings, drawings and photographs are on loan to the exhibition and include Old Master religious works, the Romantic painters, and contemporary artists.
'We really wanted to explore the theme of spirituality more broadly,' Katie adds. 'We chose objects that would really resonate with people, and that people could feel immersed in. It's something that's really emotionally charged but also could be quite uplifting for people. It was really about allowing a space for people to sit and reflect, with the idea that art galleries today are almost like modern day cathedrals.'
Just as we're about to leave the gallery, we're pointed to another room where a video is playing, created by Turner Prize-winning artist Jeremy Deller. It shows the Gospels being taken from the British Library and transported to the Laing, but with a modern artistic twist. 'When we saw the Lindisfarne Gospels placed in their case and sealed it was such a special and emotional moment,' Katie reflects. 'It was incredibly special.'

A year-long series of cultural events inspired by the Lindisfarne Gospels is taking place across the North East, drawing inspiration from different aspects of the 1,300-year-old manuscript. The Gospels will be on display in the Laing Art Gallery until Saturday 3rd December 2022.