What to Expect from Wynyard Hall's Newly-Renovated Bedrooms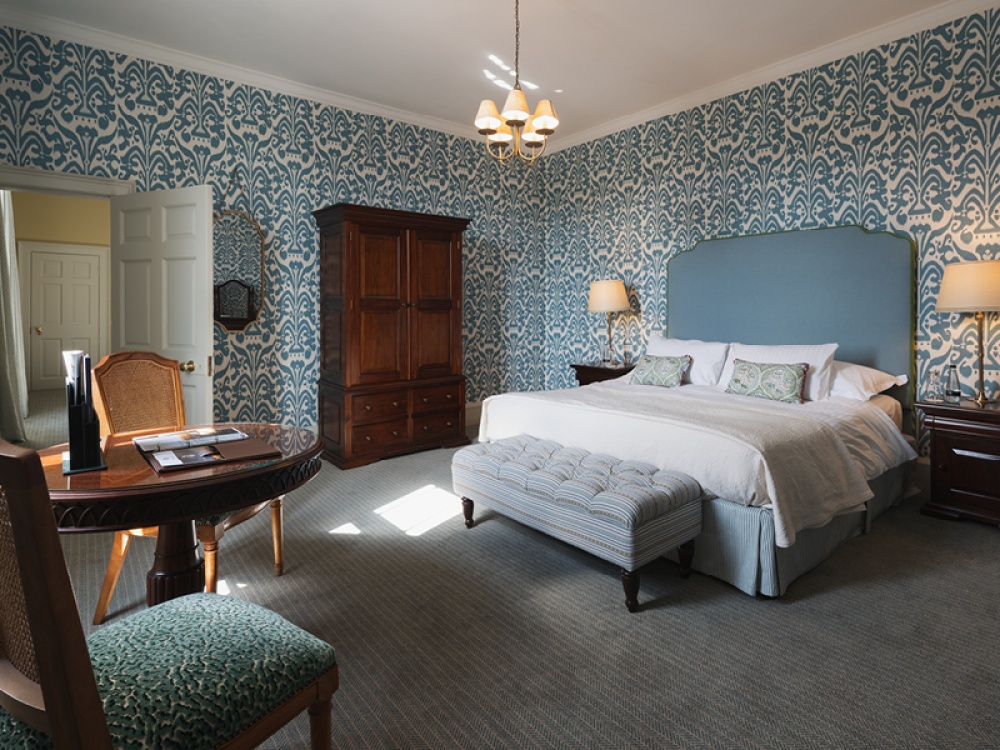 Partnership
Luxury wedding venue Wynyard Hall's bedroom renovations are now complete and you can see the finished product at their Wedding Showcase this May
From floral furnishings and panelled wall details to chandelier-style lighting fixtures, you won't want to miss this.
Exclusive luxury wedding venue, Wynyard Hall, has announced the completion of its newly-renovated bedrooms, including the magnificent new Duke of Wellington Bridal Suite.
The bedrooms have been tastefully designed to match the style of the estate, beautifully steeped with history, with the addition of elegant but modern touches that elevate the overall experience for couples choosing to enjoy their big day in the North East's most-loved destination.
Every detail has been carefully considered, with Wynyard Hall's owners and directors Sarah and Allison Antonopoulos remaining closely involved in the design process and the selection of the materials and décor.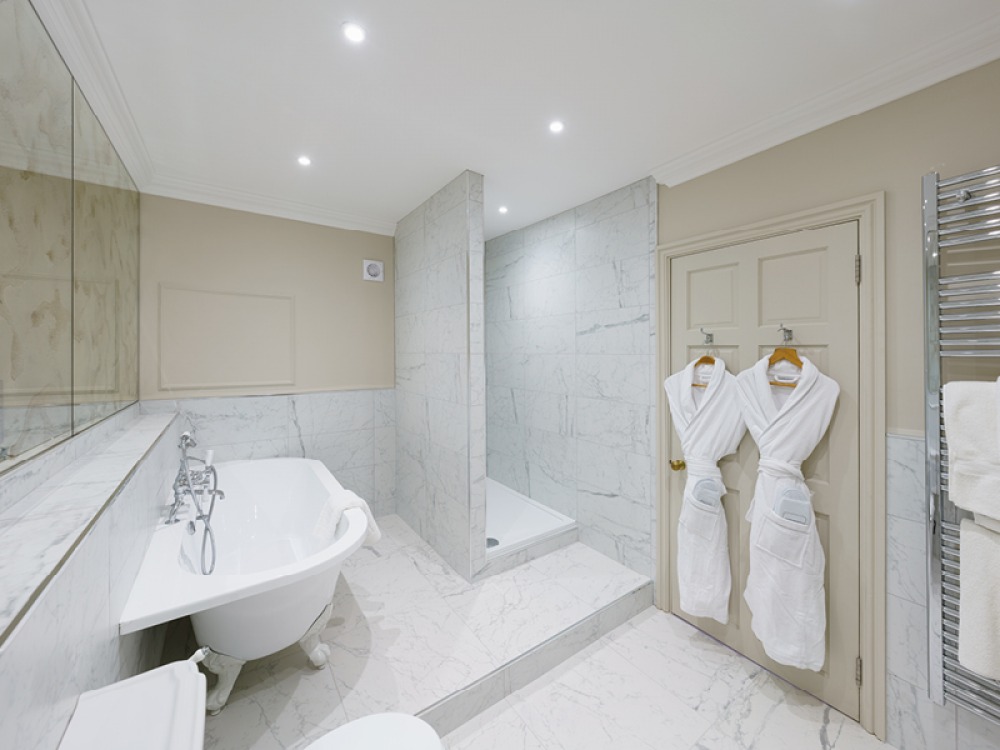 'This renovation is part of an ongoing process of maintaining the high standards of excellence that Wynyard Hall is renowned for,' Sarah tells us. 'We strive to create long lasting, special memories for the guests that get married at the venue. The newly designed bedrooms that are available to wedding parties ensure that each element of the wedding day is equally as beautiful, from start to finish.'
Each room has been uniquely styled with a classic and ornate Victorian style running throughout, from floral furnishings and panelled wall details to chandelier-style lighting fixtures.
Rooms also include free-standing baths and walk-in showers, with the brand-new bridal suite featuring a stunning roll top bath located directly underneath the wonderfully grand sash windows that provide stunning views across the estate.
Those wishing to explore the stylish Wynyard Hall and meet the dedicated team of wedding coordinators can attend the upcoming wedding showcase on the 26th and 27th of May to discuss how they can help achieve the perfect wedding day, the Wynyard way.
To book a viewing or for more information, email reception@wynyardhall.co.uk or call 01740 644811.The Wynyard Hall Wedding Showcase will take place Friday 26th May from 18.00–21.00 and Saturday 27th May from 11.00–15.00.