What's on the Living North Team's 2022 Book Wishlist
Looking for some fresh reading inspiration this World Book Day? The LN Team are here to help with their favourite reads from the past year, and the books they just can't wait to get their hands on
Here's what we're loving…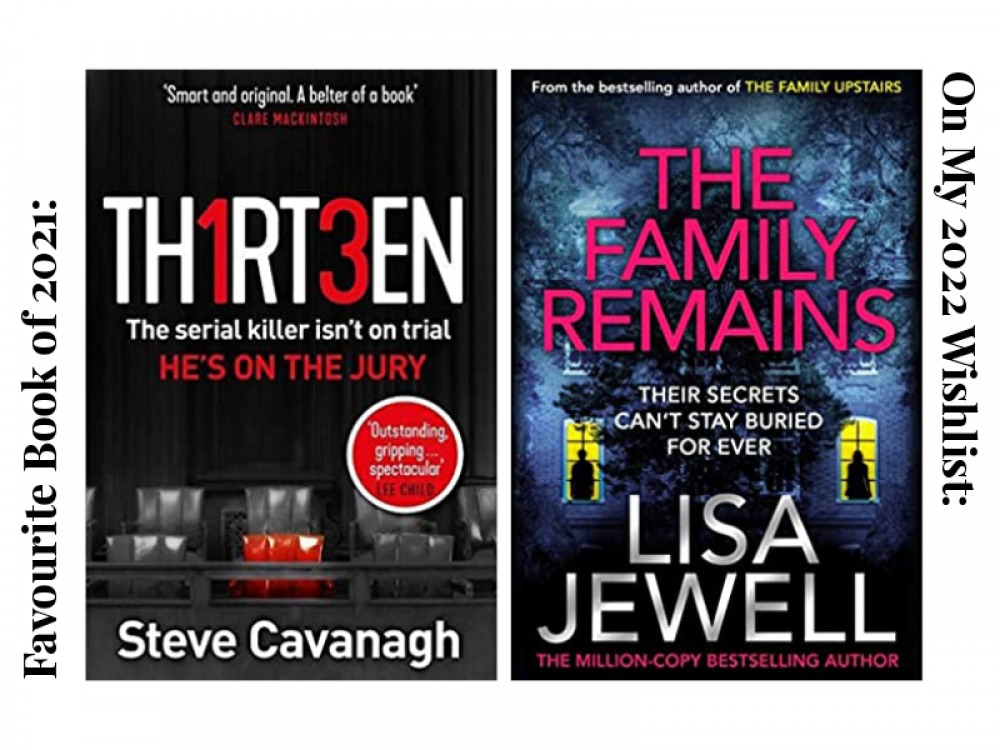 Charlotte Cooper, Food Editor
Favourite Book of 2021: Thirteen by Steve Cavanagh
This book had me gripped with all the twists and turns which any great thriller has. Unlike a lot of books which follow the classic cat-and-mouse chase, Thirteen is all about giving the serial killer control over the pages as he is bold and brash and right in the public eye. I found myself trying to work out just how Joshua Kane had been getting away with murder for years, and how he managed to land up on the jury of his own murder trial.
On My 2022 Wishlist: The Family Remains by Lisa Jewell
The sequel to the bestselling novel The Family Upstairs is to be released later this year and this novel is firmly at the top of my wishlist. As DCI Samuel Owusu is called to the scene to examine the body of a young woman a trail of clues leads the DCI back to a mansion in Chelsea where The Family Upstairs novel left us. This book tells of four deaths, an unsolved murder and a family whose secrets can't stay buried for ever – and I can't wait to get my hands on it.
Publishes: 21st July 2022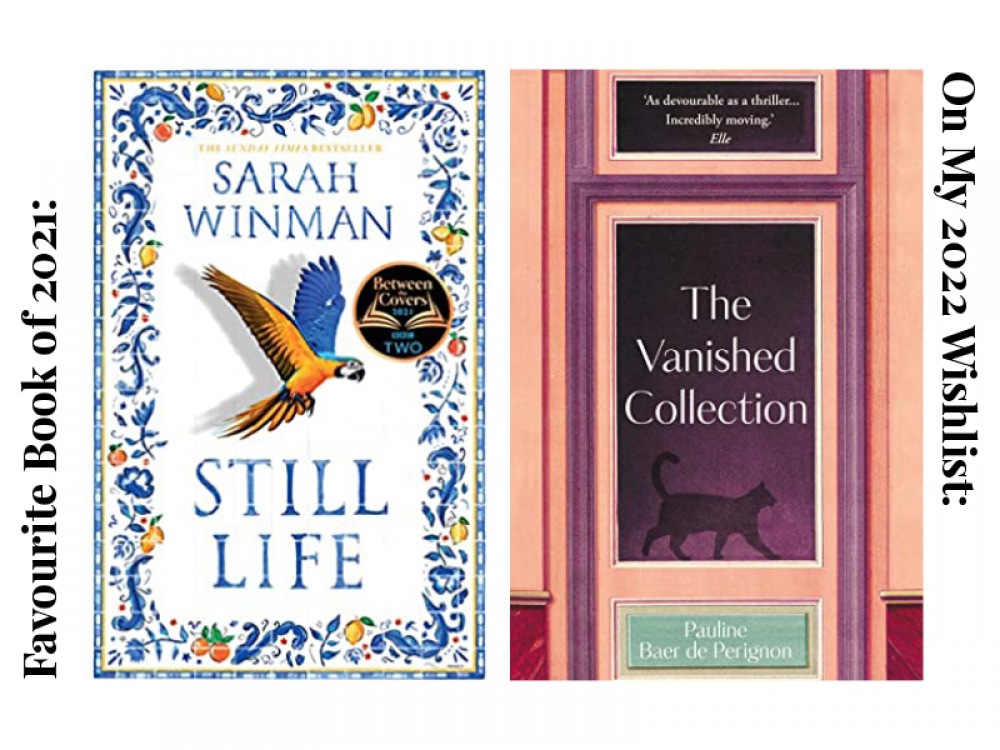 Ellie Patterson, Designer
Favourite book of 2021: Still Life, Sarah Winman
From the rolling Tuscan Hills and Florence's cultural delights to the smog of East End London, Still Life is a novel filled with love, fate, art and war. The action starts in Italy in 1944 as WWII rages on. Amongst the falling bombs, Ulysses, a young British solider, meets Evelyn Skinner, a 60-something art historian who has come to Italy to salvage paintings from the ruins. This brief encounter will shape each of their lives for the next four decades. It's warm and witty, intertwined with a sense of belonging and family, and it's guaranteed to make you reach for a large glass of Chianti and dream of sunnier days. Or if you're like me, you'll have booked your flight before the final chapter.
On My 2022 Wishlist: The Vanished Collection by Pauline Baer De Perignon
Art and mystery? It's a big yes from me! Described as a heartfelt memoir about art, war and the lengths a women would go to find the truth of her family. Starting with a list of artworks by master painters which once belonged to her great-grandparents, Pauline Baer de Perignon begins a quest to reclaim her family's contribution of French art history. With the help from family members, curators and art historians, as well as thorough research in the archives of the Musée d'Orsay and the Louvre, Baer De Perignon was able to answer these questions. Leading her to the uncomfortable question (a question I'm most interested in)… why have so many art institutions dragged their feet and avoided doubts about the true ownership of paintings within their collections?
Out now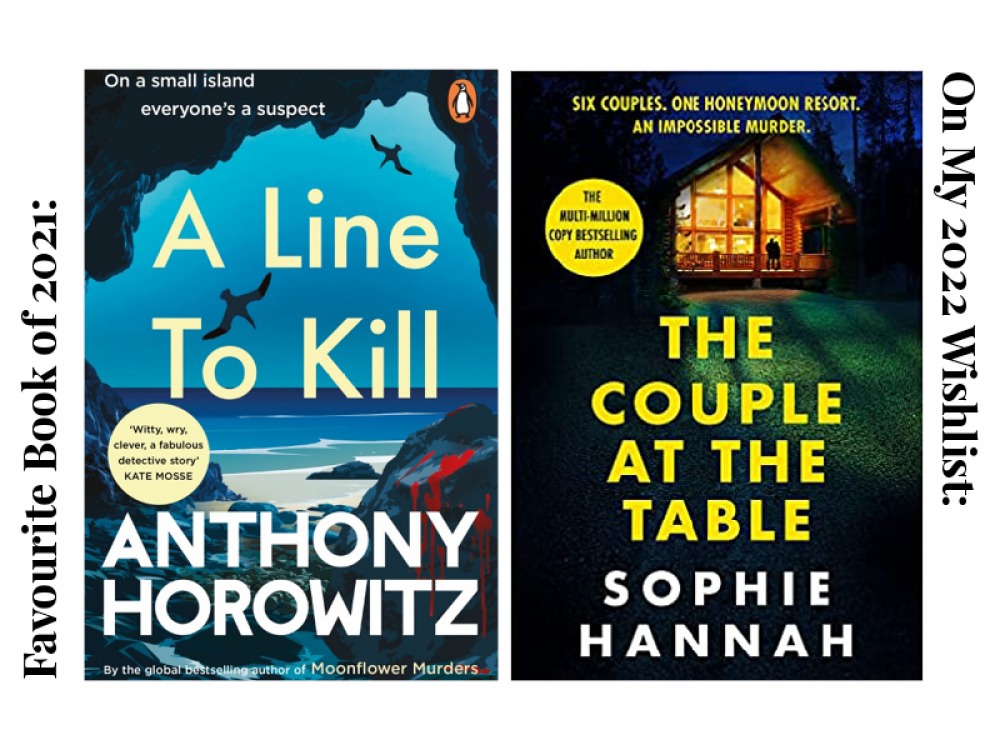 Sally Grey, Advertising Executive
Favourite Book of 2021: A Line To Kill by Anthony Horowitz
It was really hard to pick just one favourite book of 2021, but Horowitz's A Line To Kill stood out. The third instalment in the Daniel Hawthorne series, Horowitz himself features as a character in this murder mystery. Promoting their new book at Alderney's literary festival, Private Investigator Daniel and writer Anthony, plan to enjoy their time on the island. But when one of the festival's sponsors is murdered, the duo must find the killer before anyone else gets hurt. Anthony and Daniel's unlikely friendship gives this crime thriller a unique perspective and makes this instalment as enjoyable as the rest of the series.
On My 2022 Wishlist: The Couple at the Table by Sophie Hannah
Sophie Hannah's latest novel publishes this January and even the blurb is full of thrilling twists! Set at an exclusive resort, open only to couples, the protagonists' honeymoon is thrown into turmoil when they receive a mysterious note – a warning to beware of the couple at the next table. But which table does the note refer to? Which couple? And what are they planning to do? Setting the scene for an apparently impossible murder, Hannah looks ready to deliver one of her most complex and exciting mysteries yet. I can't wait to get lost in this one!
Out now
Weronika Oleszczuk, Fairs and Events
Favourite Book of 2021: A History of the World in 21 Women by Jenni Murray
Presenter of BBC Radio 4's Women's Hour, Jenni Murray gives a great narrative of the story of 21 extraordinary women throughout history. From Cathryn the Great to Coco Chanel and Angela Merkel, I love how Murray connects the issues women have faced over the years with the struggles we still face today. Against all odds, all these women have greatly impacted the world we live in through their contributions to science, politics and the arts.
On My 2022 Wishlist: Invisible Women by Caroline Criado Perez
The numerous awards received by this book since its publication, including The Royal Society Insight Investment Science Book Prize and The Financial Times Business Book of the Year Award, intrigued me so much that I added it to my 2022 must-read list. Caroline Criado Perez looks at the lack of data which currently exists on women from ethnic minorities and exposes the gender data gap, through which she highlights the unseen bias women face at work and in their everyday lives. This book, I hope, will be an important prompt into new research, which will in turn improve the lives of women around the world.
Out now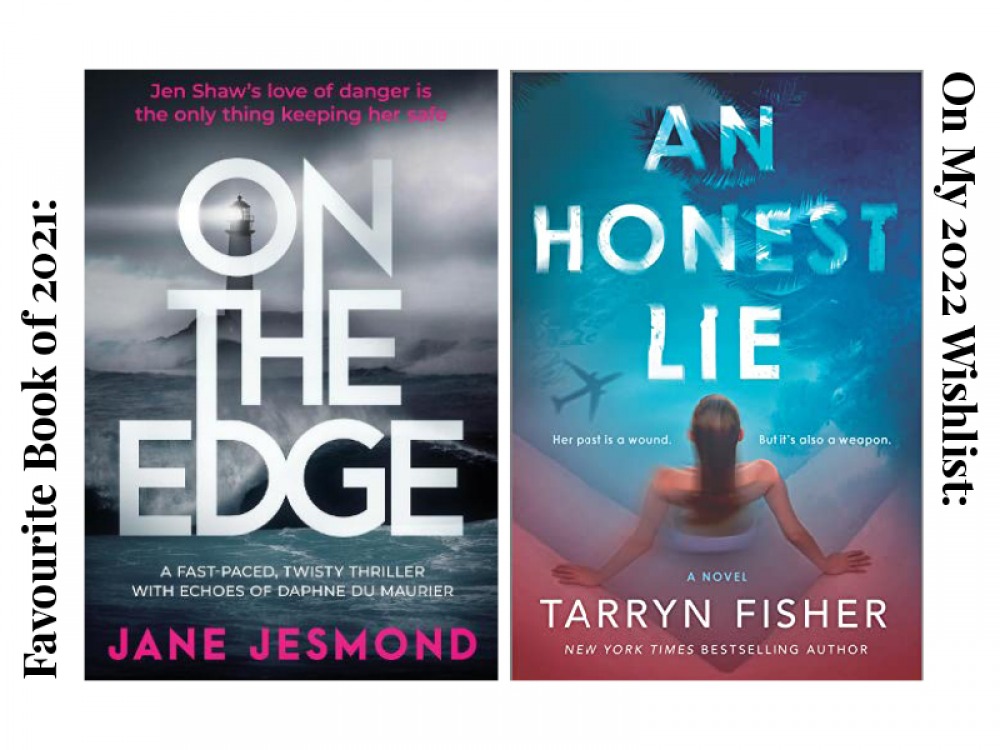 Faye Dixon, Arts Editor
Favourite Book of 2021: On The Edge by Jane Jesmond
On the Edge is a surprising story filled with twists and turns that kept me on the edge of my seat. It's a great debut. Jen has climbed all her life, but she's given all that up now – apparently. When she wakes up drugged and dangling off the local lighthouse, she needs to use her skill once more. But how did she end up there? She's convinced someone wants her dead – and this story will keep you guessing. After reaching the final page, I spoke to the author, Jane Jesmond, to find out more (and the second book in the series will be published early 2023… I can't wait!).
On My 2022 Wishlist: An Honest Lie by Tarryn Fisher
Rainy lives at the top of Tiger Mountain. It's remote, a sanctuary some might say – a place in which she can hide from her past. When she reluctantly agrees to a girls' weekend in Vegas, after a wild night, her friend Braithe is missing. Then Rainy gets a text message from Braithe's phone. Someone has her, but it's Rainy they really want – and she knows why. This story promises twists and turns and I'm a sucker for a thriller – especially one by cunning and extremely talented novelist Tarryn Fisher.
Publishes: 26th April 2022