Why You Mustn't Miss Kynren – and What's New For 2022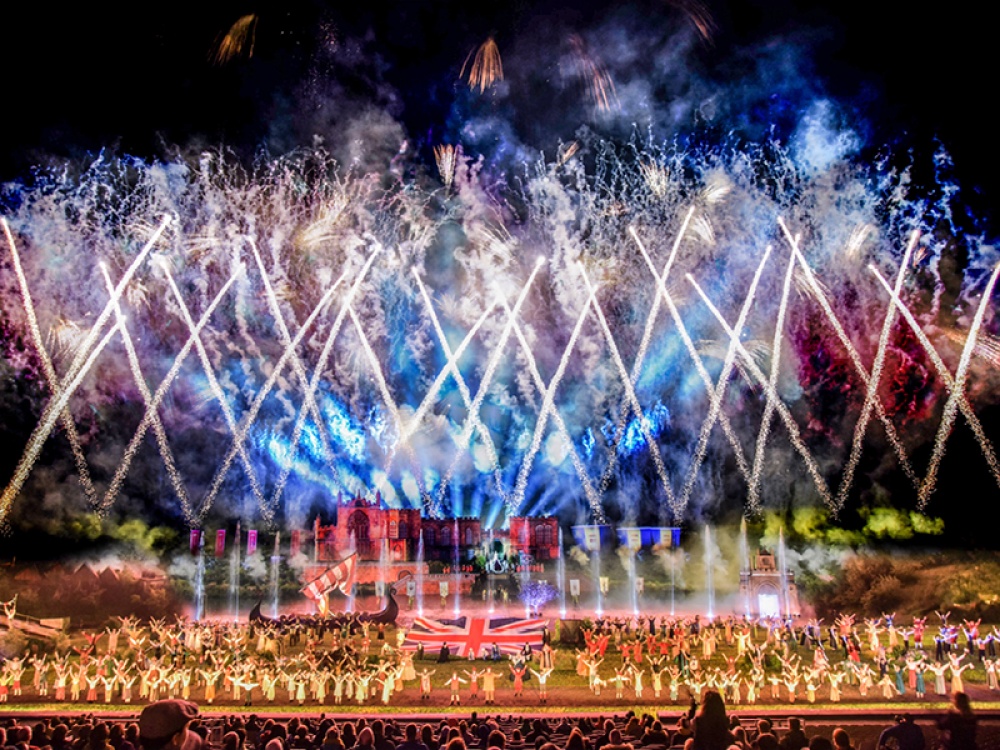 Partnership
Kynren – An Epic Tale of England returns to its spectacular Bishop Auckland stage this summer and early bird saver tickets are on sale now
Kynren transports its audiences back through time on an unforgettable journey spanning 2,000 years, performed by a 1,000-strong cast and crew on a 7.5 acre outdoor stage.
This epic tale follows a young boy, Arthur, on his spellbinding journey through time and is packed with pomp and pageantry, thrilling choreography, amazing stunts, incredible equestrianism, world-class special effects and pyrotechnics.
From Boudicca's battles with the Romans, Vikings, Tudors and the fate of Charles I to two world wars, Kynren is a spellbinding, family-friendly experience delivering thrills, shocks, tears, laughs, goosebumps and gasps on a truly cinematic scale.
Performances take place on Saturday evenings from early June for The Queen's Platinum Jubilee, then 6th August–10th September. Book before 19th April 2022 and save 10 percent off all ticket prices. Early bookings also benefit from the best choice of seat (closer to the action).
New for 2022: Pre-Show Lakeside Jazz
Gates open at least two and a half hours before the start of each show throughout the summer. Guests can avoid any traffic or queues and make the most of their time, enjoying live jazz by the lake, food and drink in one of the open-air dining areas or, (for those with VIP tickets), dinner in the new Arches Hall.
The 90-minute spectacular starts at sunset and ends in starlight on the following dates:
Friday 3rd June
Saturday 6th August
Saturday 13th August
Saturday 20th August
Saturday 27th August
Saturday 3rd September
Saturday 10th September
11Arches Park, Flatts Farm, Bishop Auckland DL14 7SF
Adults from £26. Under 18s from £16. Children aged three and under go free, when sat on an adult's knee. For more information and to book tickets go to www.kynren.com.