Why You Should Head to Loch Lomond this Summer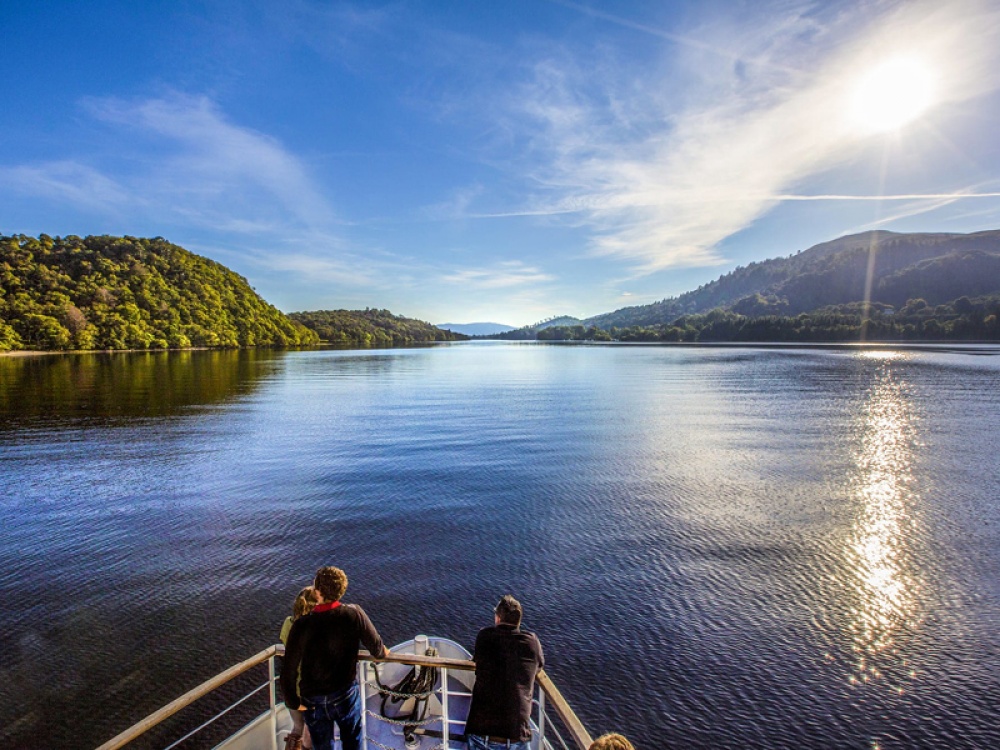 Partnership
Let us help you reconnect and recapture family fun here at Loch Lomond
Summer is a great time of year to get away with family, reconnecting in idyllic surroundings on a short-break to Scotland's iconic and accessible Loch Lomond.
With a range of family friendly accommodation, great restaurants and cafes, lots to see and do and some of Scotland's most stunning scenery, there's no better place to recapture your spirit.

Let us help you enjoy a short-break that will make memories that last a lifetime.

The holidays are just around the corner but you still have time to plan the perfect family holiday in Scotland that truly does have something for everyone.

Whether you're planning your break around older relatives, grumpy teenagers or energetic toddlers, Loch Lomond is a great place to spend quality time together for some family fun and adventures – all with an amazing backdrop.

Only around 30 minutes' drive from Glasgow, the area offers Scotland at its best but also quick access to go exploring throughout Central Scotland – whether it's to big cities or scenic countryside.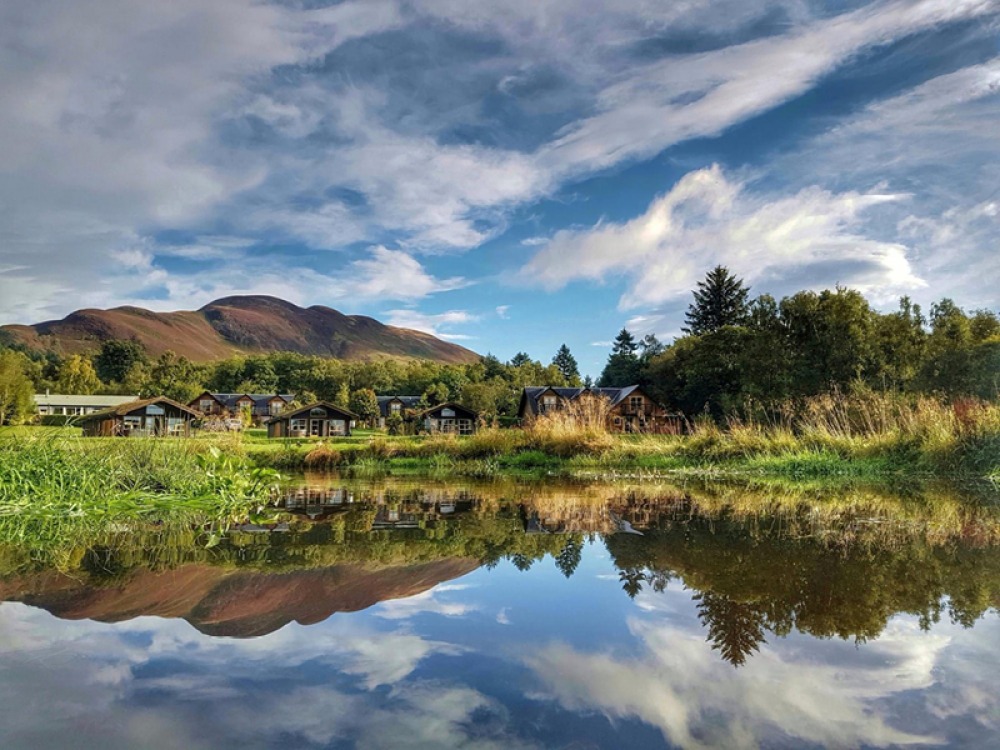 Accommodation
A great holiday always starts with having the perfect base to go and explore your surroundings. For some that's a 5* resort where they can enjoy being pampered and have onsite activities that will keep them all busy and happy throughout their stay. For others it's the space and freedom that self-catering accommodation – everything from isolated cottages to holiday parks – offers so that everyone has a cosy spot to enjoy some solitude in between family time.

Other popular options include cosy village inns where they feel part of the local community and get to connect with local people, as well as the landscape. While hotels, rather than a resort, mean that you can enjoy the great facilities and being catered to and spend lots of your visit exploring the area during the day.

Each family dynamic and preference vary so we've got lots of options for you to choose from – whether there are three or 15 of you. So, now you've got your base sorted, what is there to do in Loch Lomond, The Trossachs and Clyde Sea Lochs?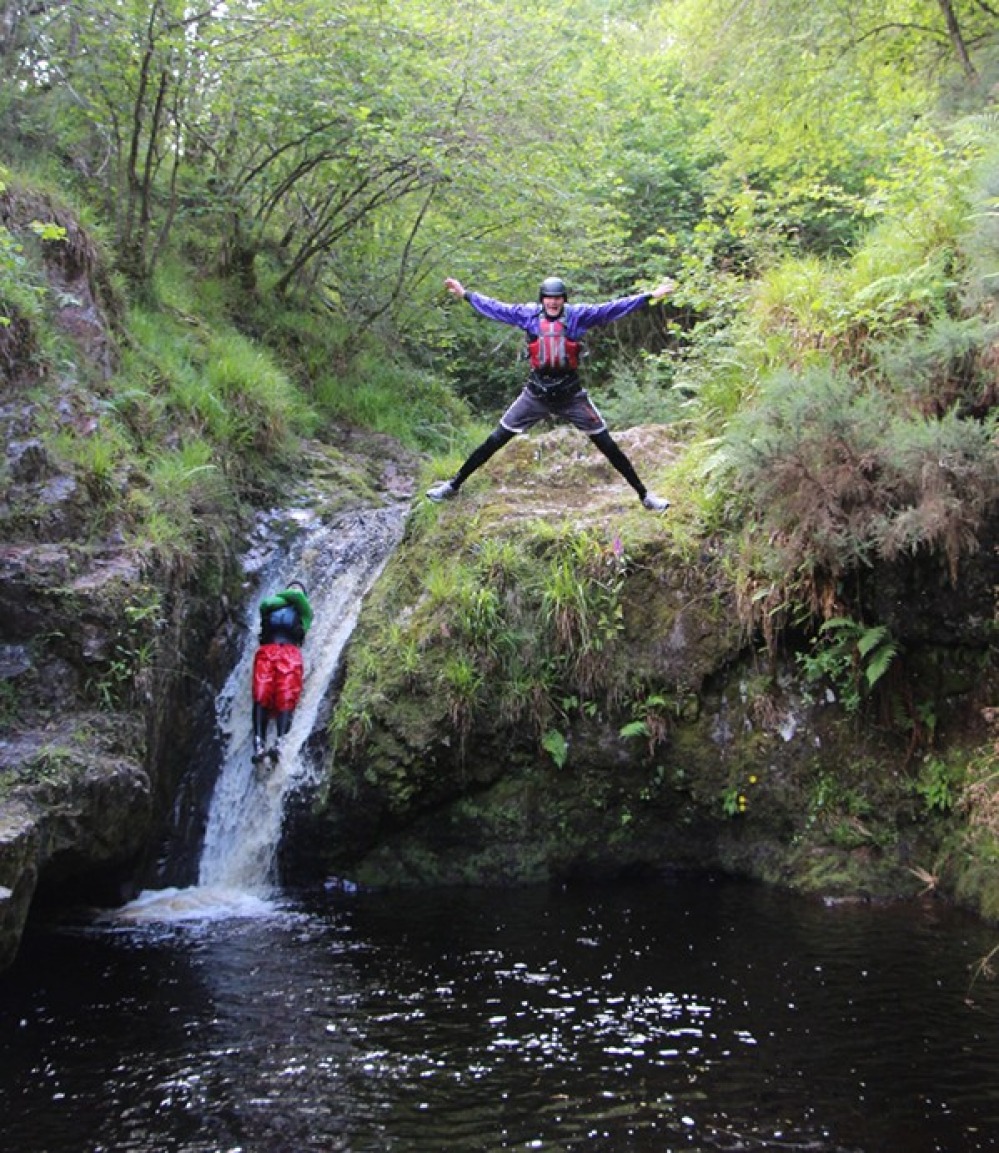 Nature
Well, we've got nature in abundance! With Loch Lomond and Trossachs National Park forming part of our area and an RSPB Nature Reserve within our boundaries, unspoilt nature at its best is our forte! Whether it's biking, hiking, paddling, swimming, sailing or cruising, we have scenery that will keep you moving to see what stunning landscape is around the next bend.

Activities
We cater to both big and little kids with a plethora of activities waiting for you to enjoy. Our members offer everything from paddleboarding to bike hire and archery to aerial adventure courses.

For big kids there's 4x4 adventures and for little kids there's mini-mountain bikes to explore on and faerie trails to discover. All the family can enjoy a cruise on one of our lochs, a splash in one of our hotel's indoor pools and, for the hardy, there are even safe wild swimming sessions in Loch Lomond. Watersports abound with several locations within the area where you can enjoy anything from a private speedboat tour to a banana boat ride or hire kayaks, paddleboards and canoes to go and self-explore. We even have a water-ski club that would be delighted to welcome you to try your hand at it during your visit.

Buchanan Castle Golf Club and Cameron House both welcome non-members on their courses so any golf-loving family members can enjoy a round during your visit.

And for those rainy days, you can enjoy nature while keeping dry at SEA LIFE Aquarium Loch Lomond or enjoy some shopping at Loch Lomond Shores in Balloch or in one of our picturesque towns and villages like Helensburgh, Balloch, Luss, Callendar, Aberfoyle or Doune to name just some of them.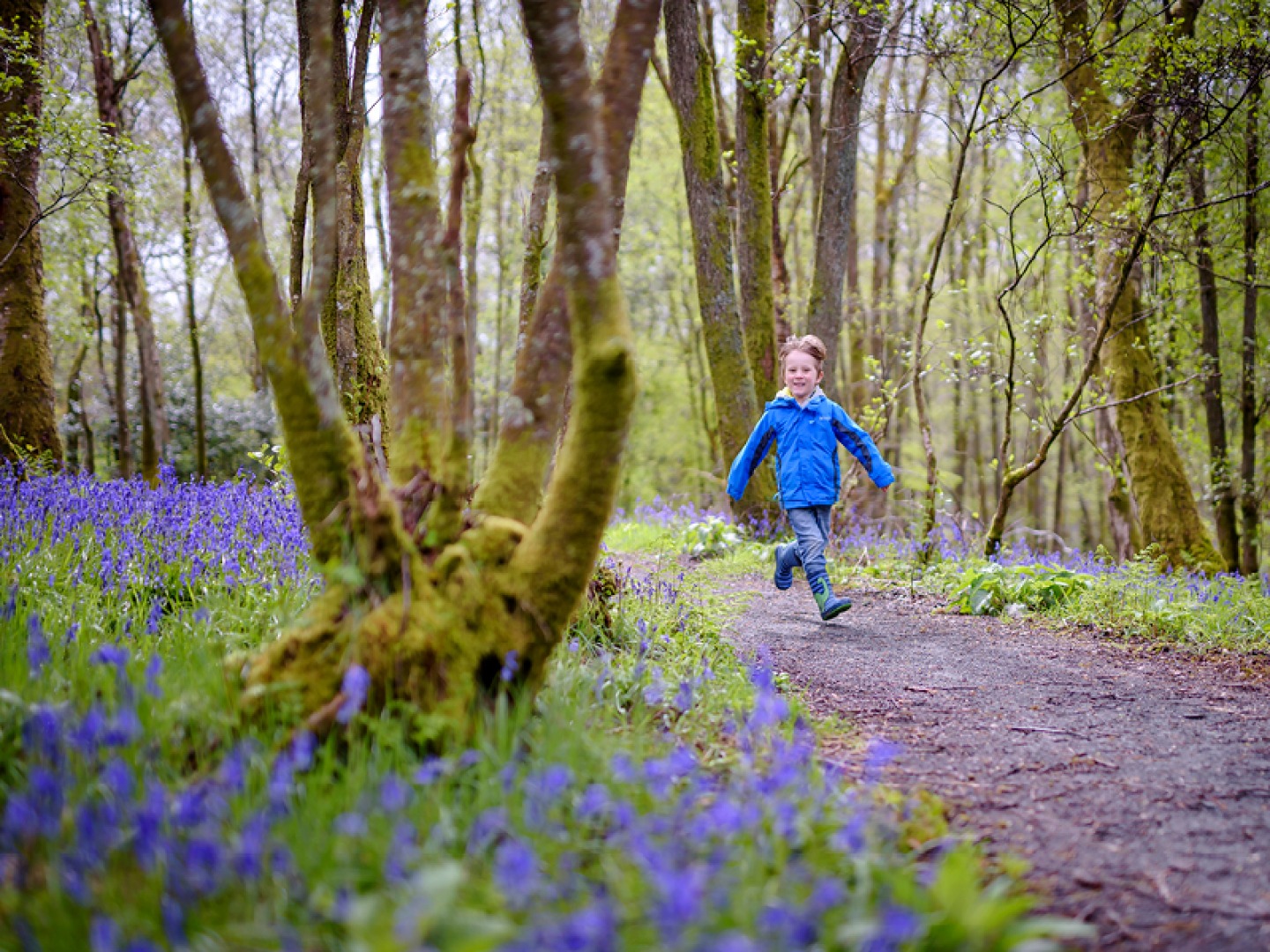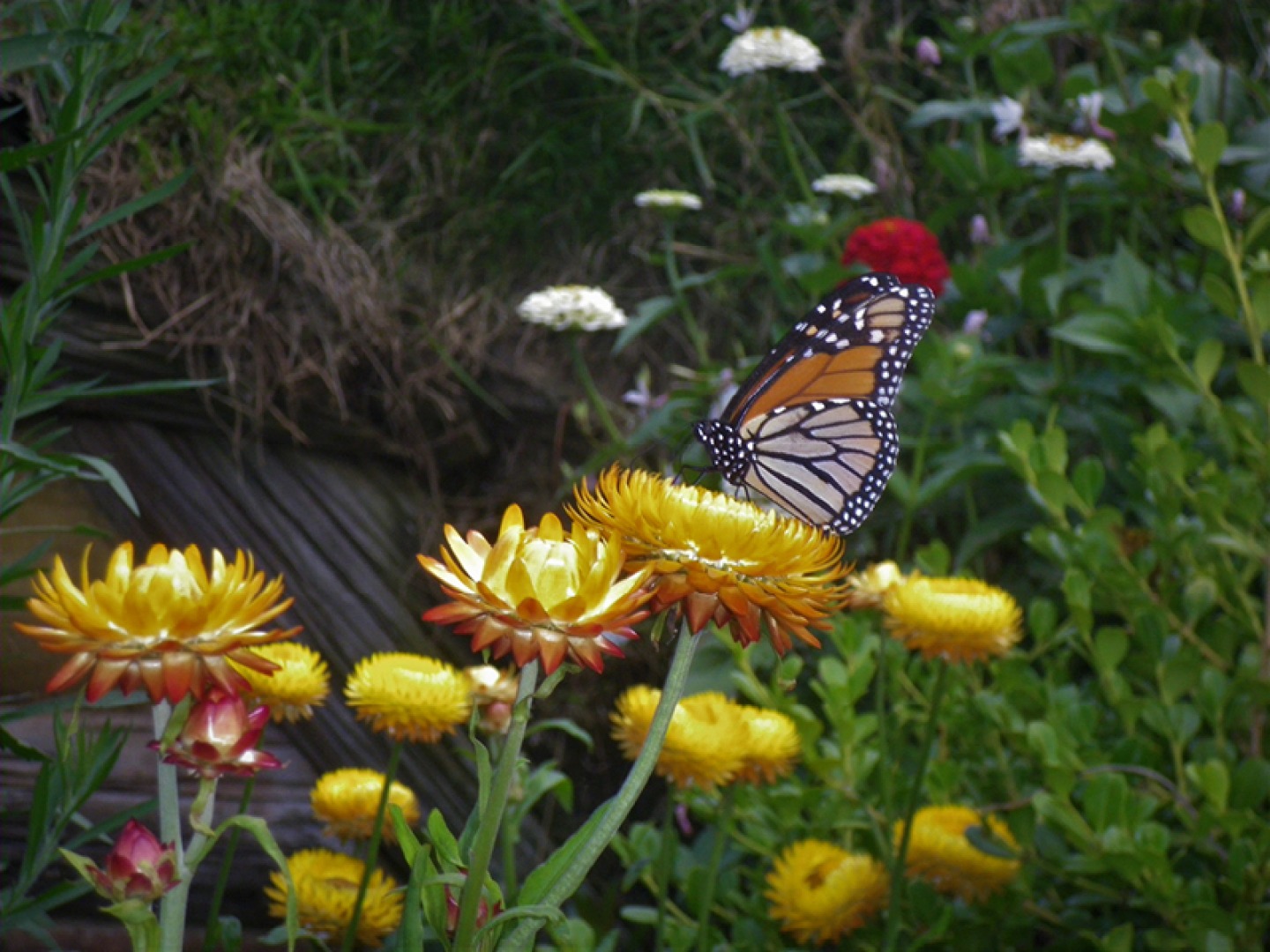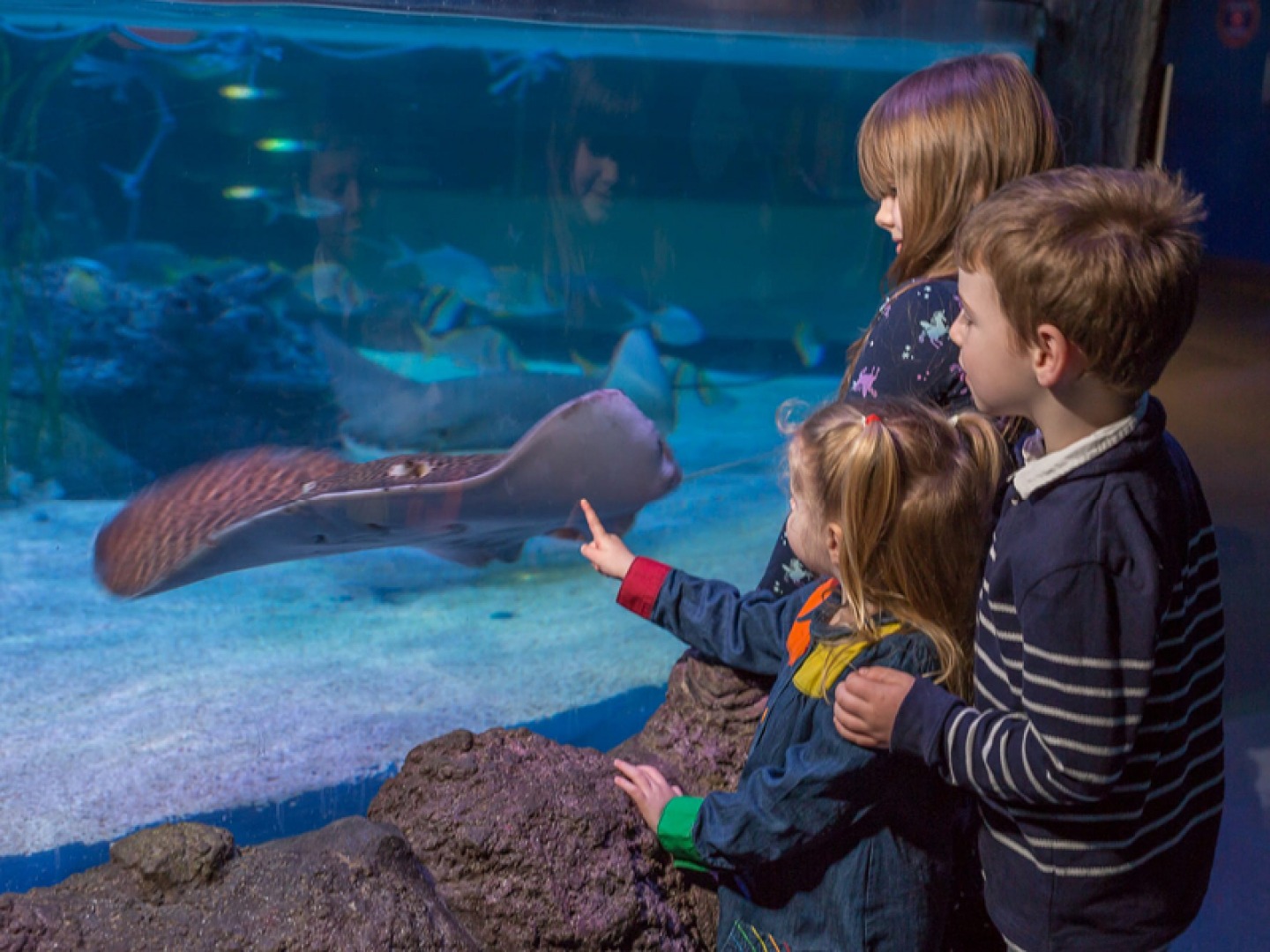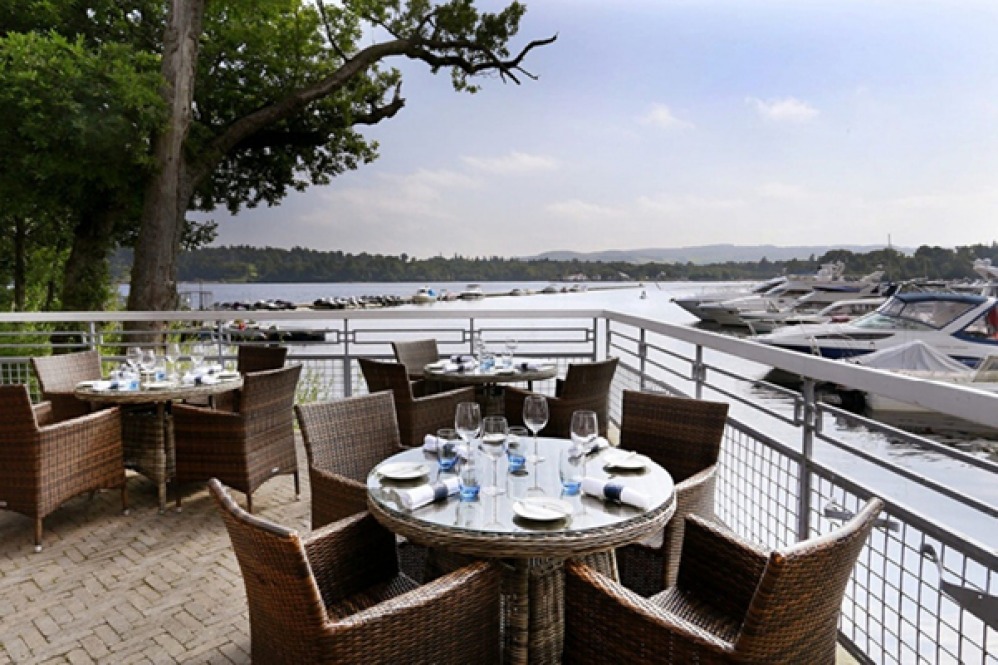 Food and Drink
Scotland's renowned worldwide for its fresh, local produce and whether that's used to create a five-course taster menu or the best Aberdeen Angus children's burger you've ever tasted, there are cafés and restaurants to suit all tastes. And, while Scotland's national drink – whisky – is catered by several local distilleries including Glengoyne Distillery, we've also got Scottish gin at Stirling Distillery and St Mocha in Balmaha is home to the Loch Lomond Coffee Company! For children, St Mocha makes a tasty smoothie and their hot chocolates are divine!


A Busy Calendar of Events
The area plays host to lots of events throughout the year so there's usually something going on.

The RSPB Scotland Loch Lomond Reserve and the Lodge Forest Visitor Centre host events throughout the year and 2022 will hopefully see the return of local highland games and shows throughout the area.

Loch Lomond Shores also hosts twice monthly outdoor markets which are great for fresh produce, gifts and tasty street food. These are held on the 1st and 3rd Sunday of each month.


Ancient History
The area has a long and colourful history and most cruises will tell you a bit about the history of the area during their interesting commentaries. We also have both Dumbarton and Doune Castle that you can visit. Dumbarton Castle, nestled above the Clyde, offers an insight into the area's clans and sometimes gory history while you'll recognise the ruins of Doune Castle as the setting for Winterfell in the popular Game of Thrones!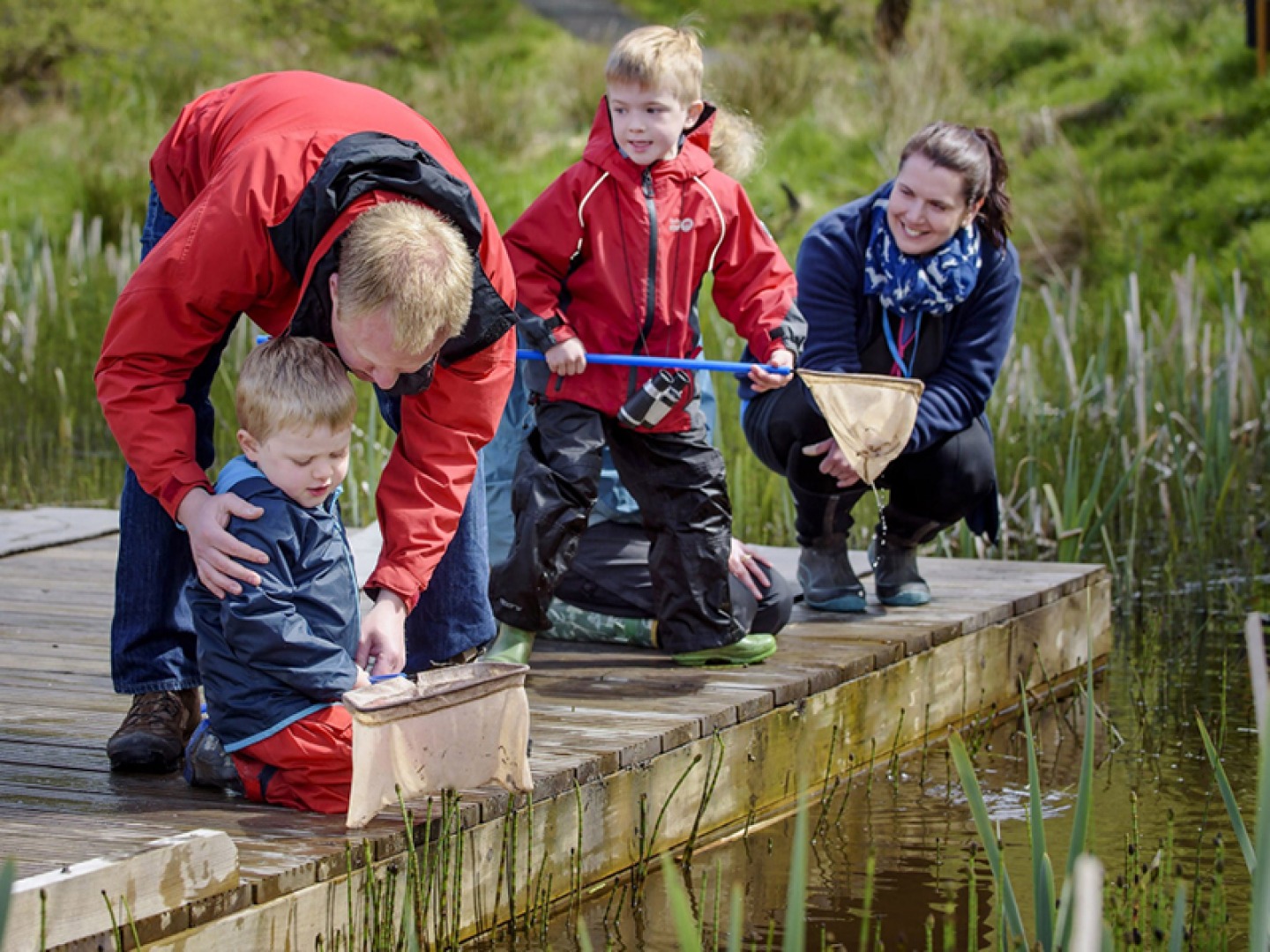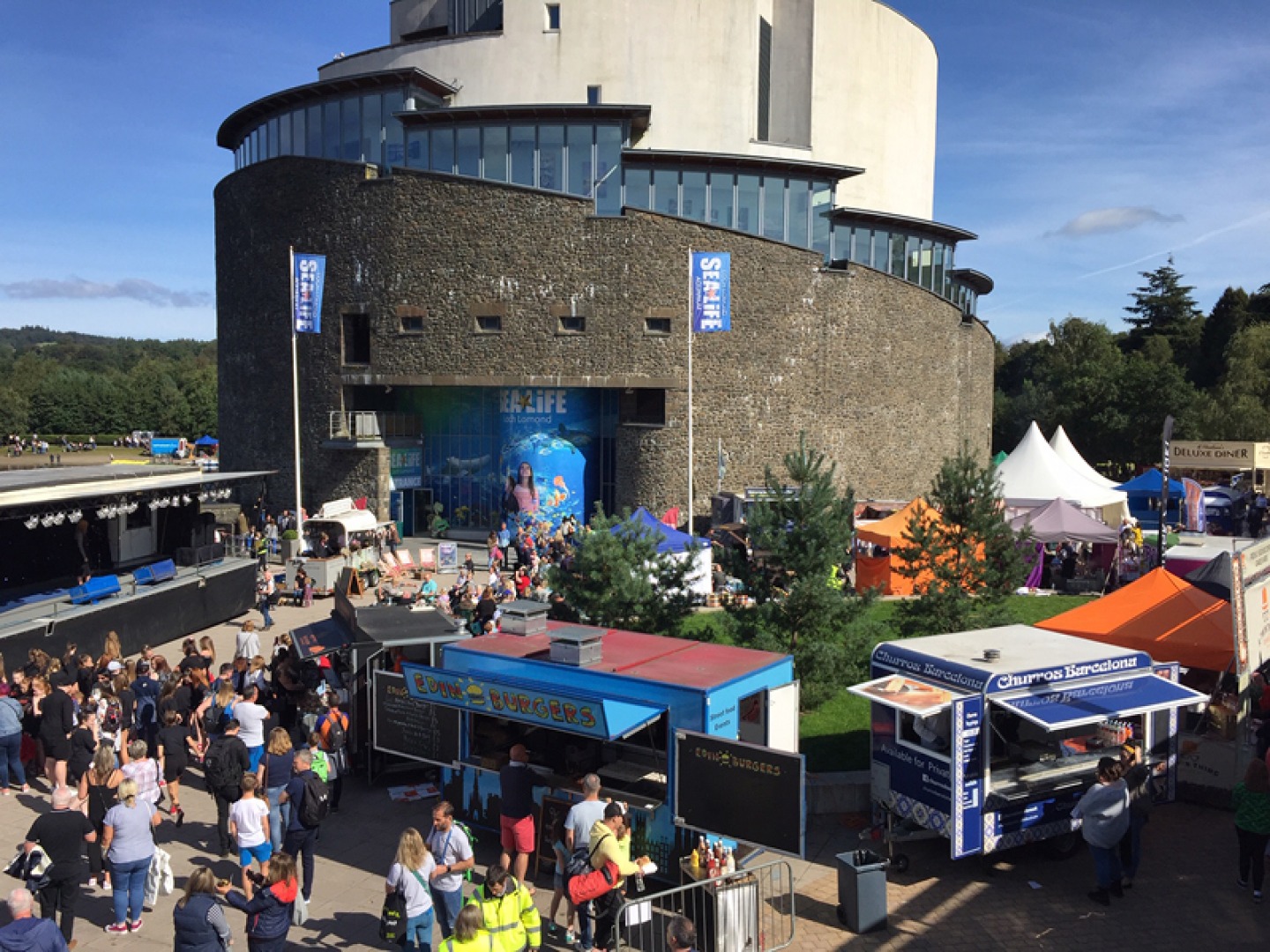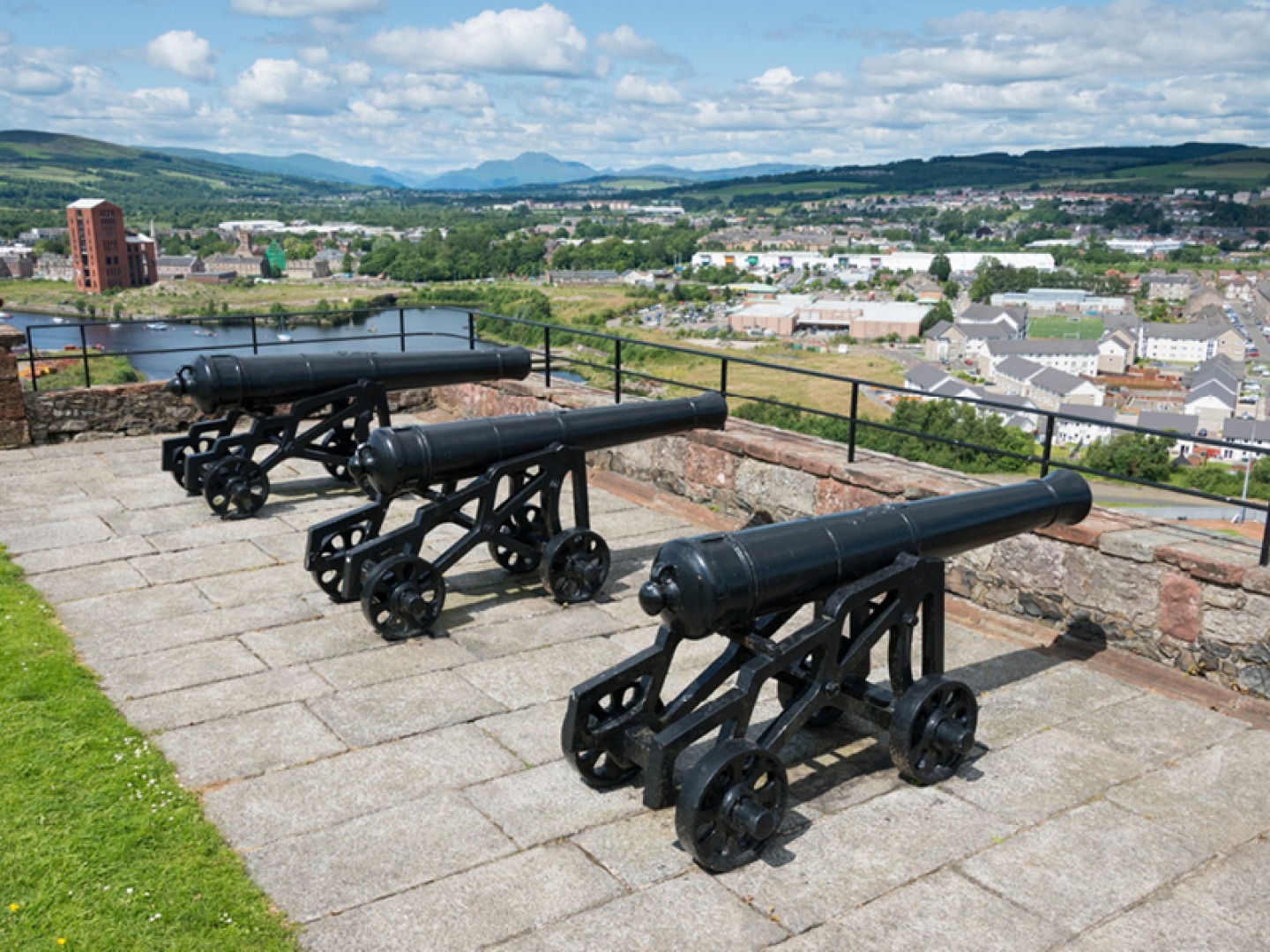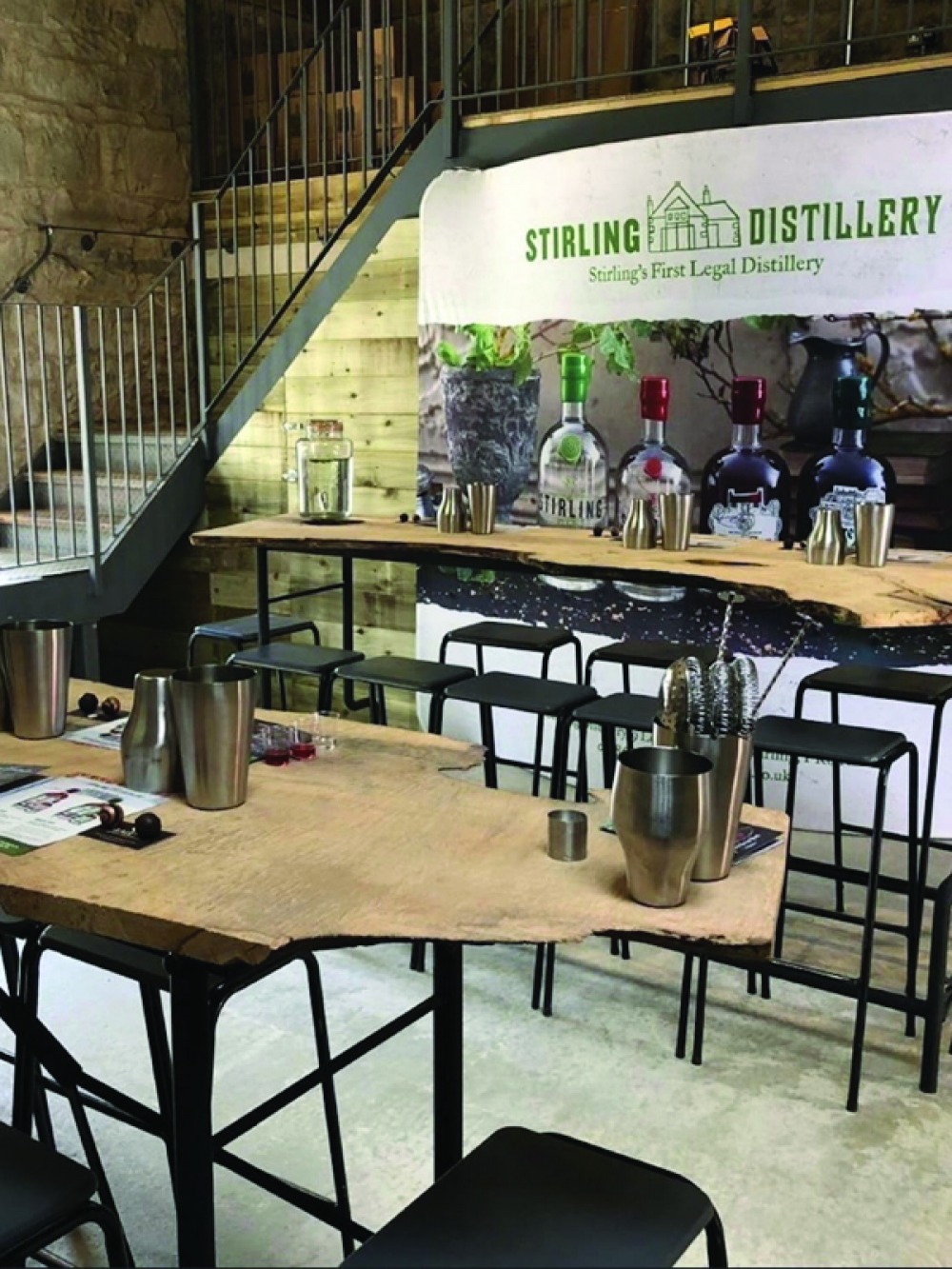 Shh…Don't Tell the Children
While your short-break means lots of great family time, there's lots to do here that doesn't focus on children so if you fancy a little time away from family while you're here, you can choose from distillery tours, spa days, wild swimming adventures, fine dining or retail therapy.

Stirling Distillery, Stirling's first legal distillery set within the shadows of Stirling Castle, offers regular gin tours and a well-stocked shop, while Glengoyne Distillery, a traditional Highland distillery, offers whisky tours, tastings and the opportunity to buy a wee souvenir or a dram to enjoy beside the fire at night during your stay.

Five-star resort Cameron House has a stunning spa which features a breath-taking rooftop infinity pool, perfect for a some relaxation and some down time from a hectic family break.

While wild swimming in Loch Lomond might be a bit too 'fresh' for the younger members of your family, Inchbaggers Island Swims can let you experience wild-swimming safely and hosts regular swim events throughout the year, including moonlight swims.

Cameron House has several family-friendly restaurants but, if you'd like a fine-dining experience, you can visit Tamburrini and Wishart and enjoy a five-course tasting menu inspired by Scotland's best seasonal produce, in stylish, contemporary surroundings.

While shopping isn't always a popular past-time for children, if you have a penchant for designer brands or want to pick up anything from outerwear, shoes, whisky, chocolate, gifts, jewellery and watches, to some bright Scottish tweed, Loch Lomond Shores is home to Frasers department store, Sports Direct and a range of high-street and boutique stores, all on the banks of Loch Lomond.



To find out more and start planning your short break visit www.lovelochlomond.com where you can find information on all we offer and any seasonal packages or offers available. There's also regular competitions to enter to win great prizes you can use during your visit.

From speed-boat tours to five-star stays, check out our review of a weekend in Loch Lomond here.