Meet Yorkshire Chef, Liz Cottam
Liz explains how cooking allows her to be in the present and how she has learnt to enjoy the process rather than just looking at the end results
Originally from a corporate background, Liz Cottam, chef patron and owner of HOME, CORA and The Owl in Leeds, didn't really discover her passion for cooking and being in the kitchen until she appeared on amateur Masterchef in 2016.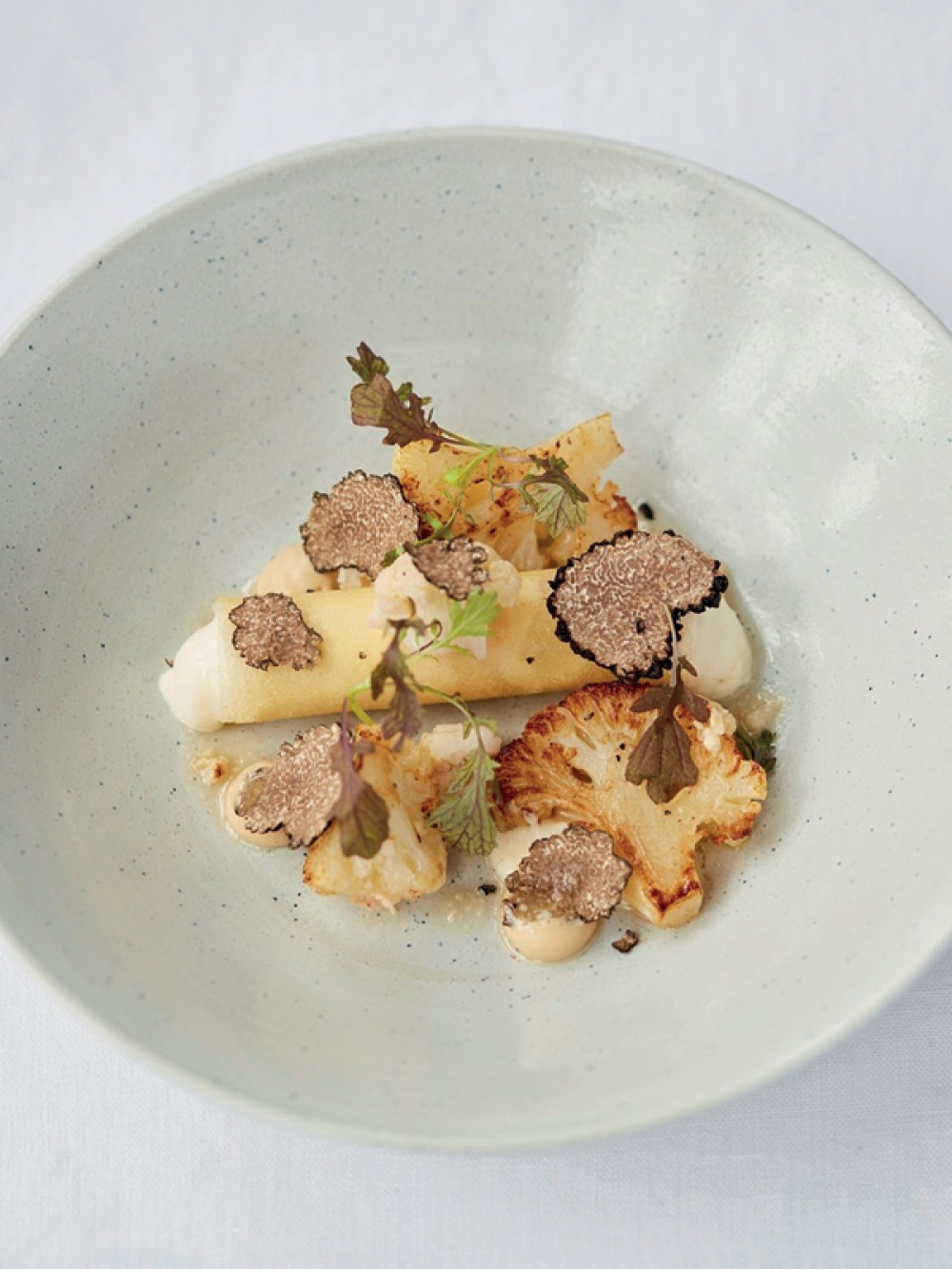 'When my mum became unwell I really pulled back from this heavy corporate job and I was looking for something more creative in my life,' she says. At the time Liz was set to move to Berlin to be part of a photography workshop but when a memory came up on social media reminding Liz that she had applied to go on Masterchef two years earlier, she decided it was the time to do something new. 'I thought it would really cheer my mum up, so I put my application for the show back in and the next morning the Masterchef team got back to me to say they wanted me on the show. However, I also woke up to the news that my mum had passed away.'

Throwing herself into the kitchen, Liz believed it was the best and only thing she could do to get through the difficult months which followed. 'I don't know if I post-rationalised the whole situation, or whether the stars aligned, but it felt like going onto the show and cooking was meant to be.' Liz explains that the process of cooking allows her to be completely in the moment. 'You're not worrying about the past or the present, instead you're really engaged with the process and for me that's true happiness,' she says.

In the lead up to being on Masterchef, Liz was working nine to 10 hours a day and when she featured on the show the producers kept asking her what she wanted to do next. 'I came from a business background and knew it would be a fool's errand to start my own restaurant and try to be a chef, especially at this late stage of my life,' she says. However, when Liz stepped into the professional kitchen it was as if everything clicked into place. 'The team of producers told me that most people are a bundle of nerves when they come into the kitchen, but I was the complete opposite.'

After reaching the semi-finals of Masterchef in 2016, Liz decided to continue cooking and hosted pop-up events, but she quickly realised that she wanted to be part of team rather than cooking alone. She started knocking on doors trying to get into a professional kitchen, and one of those doors was The Box Tree in Ilkley. 'I was really worried about going into a Michelin-starred kitchen because I was an amateur chef trying to break into a professional career, and I had no training. I thought it was going to be really difficult, when actually it really wasn't,' she laughs.
'One of the biggest lessons I've learnt is to react in the right way, because the wrong way will only make things worse. At the time I was terrified about it all going wrong'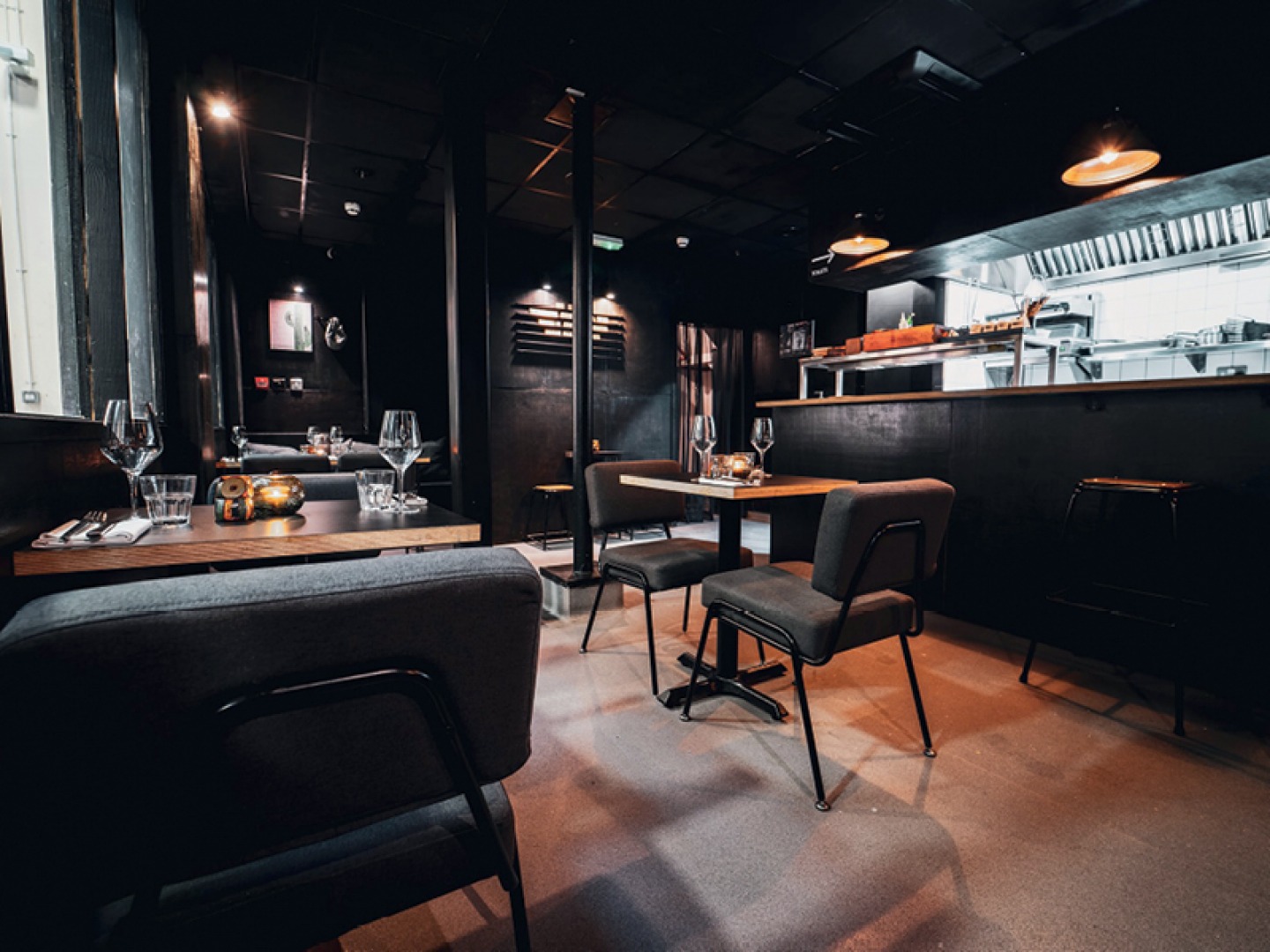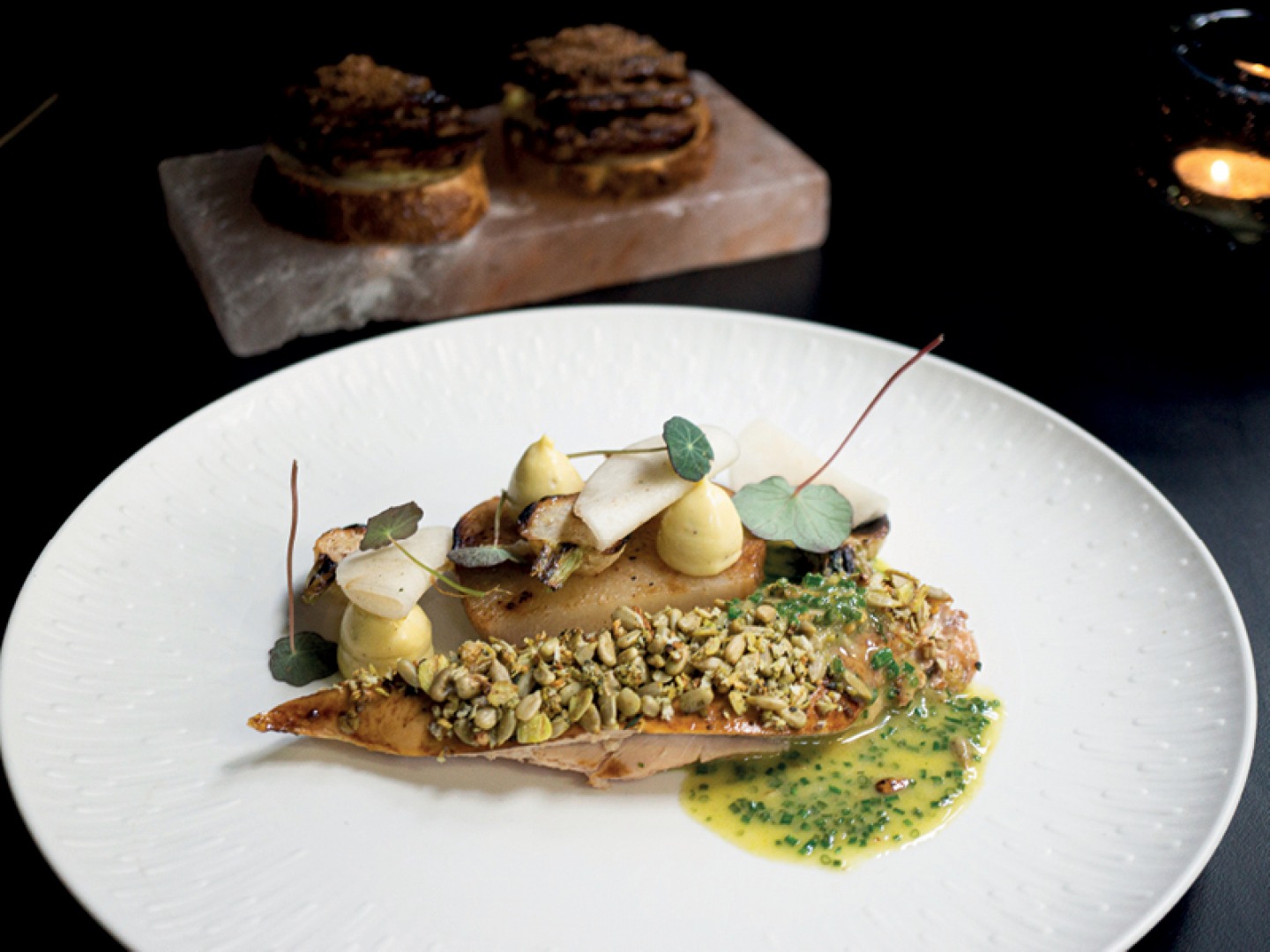 Learning and developing her skills at The Box Tree, Liz came away with a load of recipes under her belt, as well as the desire to start her own restaurant, HOME. 'I found an unused restaurant in Leeds which was dated and neglected, but threw myself into it and cobbled together a team and started cooking three to four nights a week for a fully-booked restaurant.' The food was really well received, although Liz admits it was difficult learning to lead a team of chefs rather than a team in the corporate world. 'One of the biggest lessons I've learnt is to react in the right way, because the wrong way will only make things worse. At the time I was terrified about it all going wrong – 80 to 90 percent of the time it was great, but I was living in this crazy pursuit for perfection. I didn't have much experience and although the feedback was great, I knew I needed to change and become a better leader,' Liz explains. She therefore decided to find someone to help morph her leadership style so that she could motivate her team in the correct way to help her achieve her dreams.

Since then, Liz has flourished – she has opened two more restaurants, The Owl and CORA, and tells us that her style of cooking over the years has developed, with particular thanks to the pandemic. 'I still think the pandemic was the best thing that's ever happened to me and my career. At the beginning it was horrific because we didn't know what was happening, but it was important for me to keep the team together. We cooked for the NHS and I sent them wine tastings over Zoom,' she explains. The pandemic also gave Liz time to reflect on her cooking style, as she admits before lockdown she was restricted with ingredients and deadlines. 'I inherently became more artistic and spent a lot of time in nature during lockdown,' she says. In turn, she became inspired and the time away brought a greater emotional connection to her food. 'When we came back, my food was almost unrecognisable and the joy we now get out of what we do is completely different.'

Cooking in a modern contemporary style, with plenty of British influence and traditional foundations, Liz is passionate about her country and her home county, which we saw first hand when she appeared on Great British Menu earlier this year. Liz was ecstatic about this year's theme of 100 years of Great British Broadcasting. 'It was an absolute stellar brief which allowed us all to be super creative,' she says. Liz approached the brief a little differently, not wanting to cook something from her restaurant menus or something she had created elsewhere. 'I wanted to throw myself into it, enjoy the unique experience, learn something new and create something utterly authentic to myself,' she adds.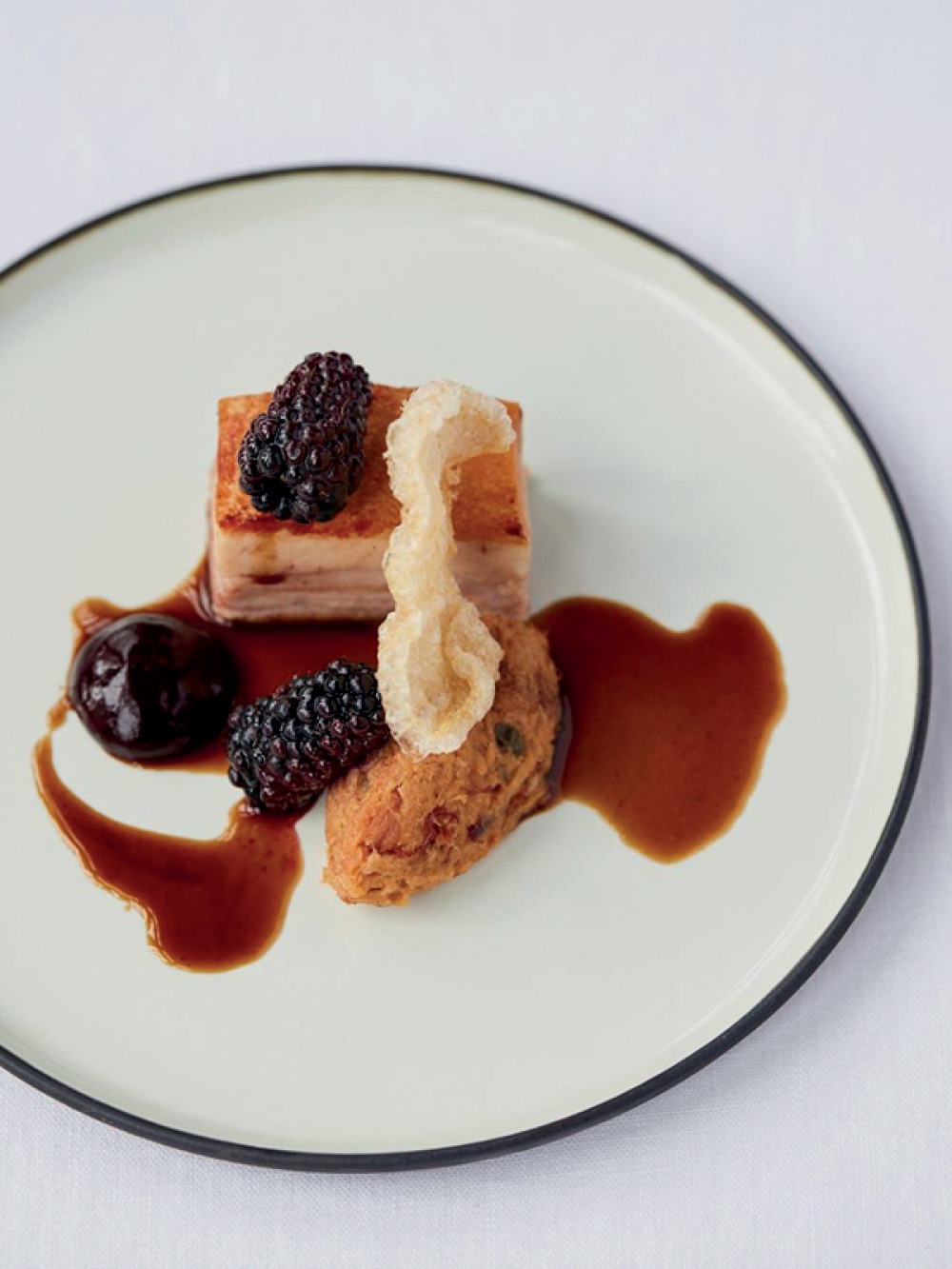 Liz now has four of her Great British Menu creations on the menu at HOME. 'I've got a gold plate for a main course with glitter-encrusted leaves, which is really natural but also extremely sparkly and glamorous.' Liz also comments on the fact that shows like Great British Menu and Masterchef have perhaps encouraged people to seek a higher level of dining experience. 'I think at some point people really wanted to be entertained by food and maybe that's because they have become better home cooks, or maybe people's appreciation and understanding of food, as well as their expectations have gone up,' she says. In her home town of Leeds, Liz notes that there are several tasting menu-based restaurants which offer a completely different experience to an à la carte menu. 'They're about entertainment, almost like a theatre performance, and I think it's really interesting how we have embraced that in Leeds,' she adds.

Part of what makes Liz's food so unforgettable is the quality of the ingredients she uses. 'I'm 100 percent behind sourcing locally because it's going to taste better isn't it. However, I wouldn't choose something from Yorkshire if it wasn't going to be great, that just doesn't make sense. For example, Orkney scallops are always going to be hard to beat,' she says. Cutting down on travel miles and time spent in refrigeration is going to improve freshness and ultimately taste too. 'We have some great suppliers in and around Yorkshire and they deliver products which taste so much better,' Liz adds. 'We give lots of local suppliers and producers a chance to showcase their produce and ultimately I can design a whole dish around a great ingredient or a great wine.'

coraleeds.co.uk
theowlleeds.co.uk
homeleeds.co.uk