Yorkshire's Platinum Jubilee Fund Projects
Hebden Bridge Arts are one organisation who have received funding for a creative project. Partnering with local communities and organisations, they connect with people across Calderdale, working with them and professional artists to create and present art in all forms. Formerly known as Hebden Bridge Arts Festival, they've rebranded to offer year-round support.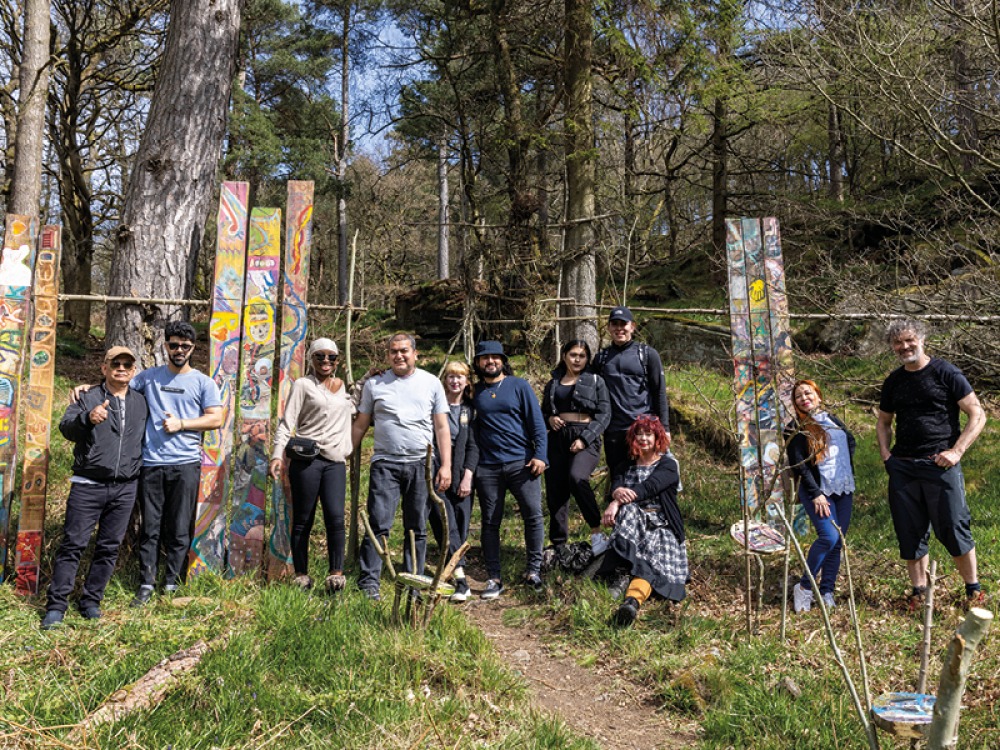 Hebden Bridge Arts have been given £49,850 for their project Open Space 70. Over a weekend in July 2023, they plan to showcase an ambitious 70 exhibitions, happenings, performances and walks (inspired by the 70 years of the Queen's reign) in which local communities will join with professional artists (in all forms) to celebrate the natural world and share calls for climate action. 'The spaces will be everything from somebody's narrowboat to their garden, their shed on an allotment or a barn; and there will be professional artists involved who will work on bigger projects, for example a dance performance or a community mural,' says creative producer Rebekah Fozard. 'But the 70 ideas will be mainly led by what local people are inspired by and interested in.'
The theme is the climate emergency and what creative action we can take to tackle it. Supported by environmental experts and professional artists, it's hoped that Open Space 70 will provide opportunities for people to learn new skills and be inspired.
'We're a post-industrial town nestled in a really big farming area and it's visually stunning,' Rebekah reflects. 'Just five minutes out of the town, you're onto the moorland. However, we flood a lot because it's such a steep valley. And a lot of the heather on the moorland is burnt because of grouse shooting, which has a big impact on drainage and flooding. There's all sorts of climate issues that feel pertinent, particularly in our community. The industrial heritage and the future, and the way the land is being managed, needs properly exploring and we need to look at the interconnectedness of it all.'
'The industrial heritage and the future, and the way the land is being managed, needs properly exploring and we need to look at the interconnectedness of it all'
While plans are still in the pipeline for each exhibition, the Open Space 70 launch event will include walks, workshops, live music and support from local environmental organisations. Hebden Bridge Arts will also be displaying artwork from their April Land Marks exhibition. By bringing the community together to celebrate the Platinum Jubilee, Hebden Bridge Arts will offer people the chance to find out more and to sign up to potentially get involved as a host, maker or participant in the exhibitions next year.
'I'm looking forward to the process just as much as I'm looking forward to the outcome,' Rebekah says. 'I'm looking forward to all those relationships being formed. Then I'm really excited about what that's going to turn into at the end. It's the unknown that I'm looking forward to because I know as a community that we respond brilliantly to challenges. After a couple of fallow years for Hebden Bridge Arts, where there has been no festival, I just can't wait to see all this come together.'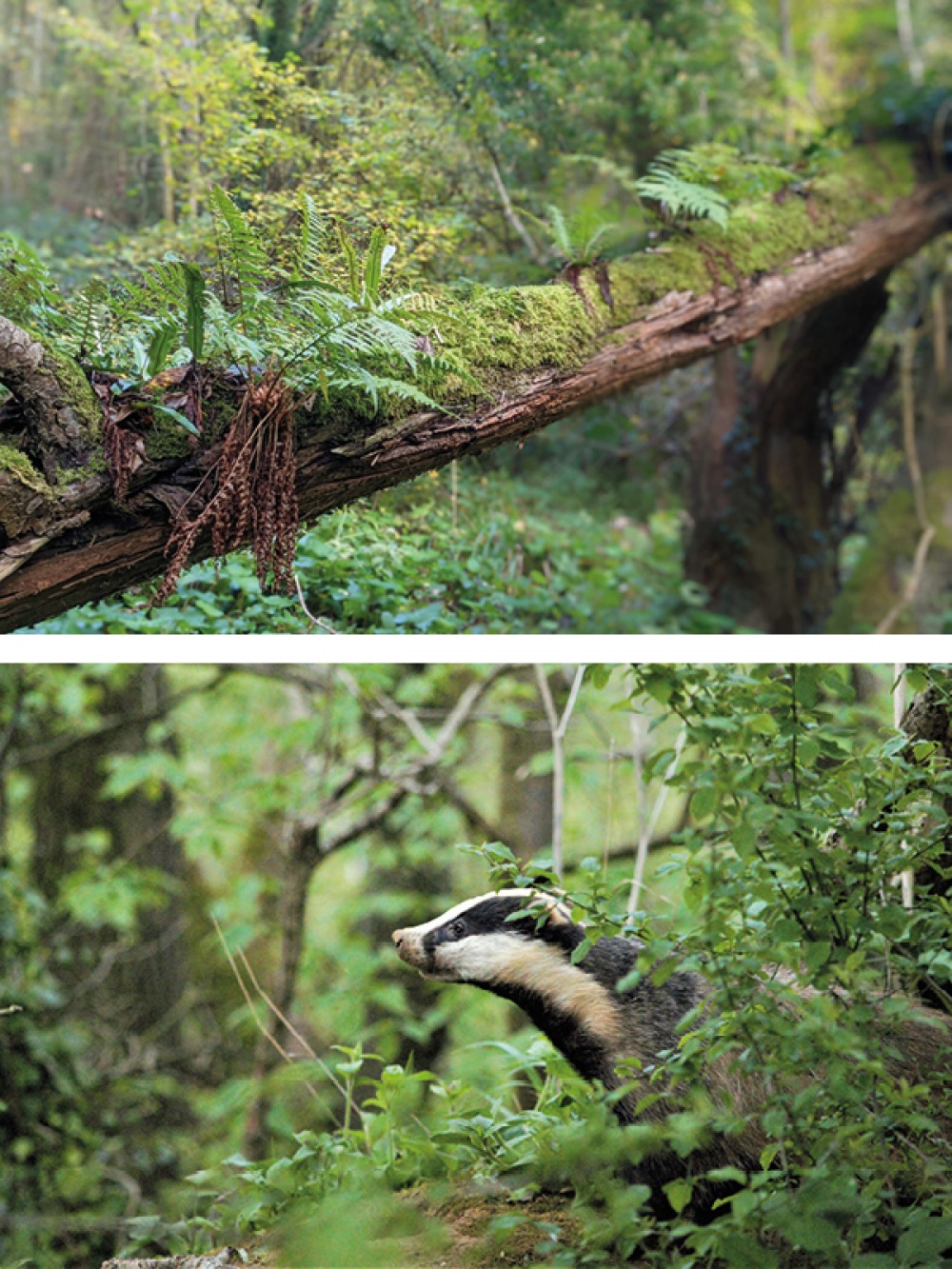 Scarborough's Raincliffe Woods is the largest community-managed woodland in England, and is open to the public every day. Raincliffe Wood Community Enterprise offer training in the form of apprenticeships, education and mentoring to create sustainable management of the woods so everyone can visit and experience and engage with nature.
They've been awarded £50,000 for their project Scarborough's Wonderful Woodands. This funding will support the engagement of the local community with Raincliffe Woods by recruiting a Woodland Outreach Worker and a Youth Ambassador Group to connect young people with the history of the wood and its importance today. In celebration of Her Majesty, they'll create a Jubilee Nature Walk for volunteers, the community and young people.
'We're also looking to create some digital resources to take the woodland out to the people who can't physically visit the space,' says community woodland manager Paul Thompson. 'We want to create something like the walks you see on the BBC online. We'll get a Go Pro and take out some sound-recording equipment to take on woodland walks to show in care homes or to groups with limited mobility.' While plans continue to progress, locals are invited to take part in The Big Raincliffe Ramble on Sunday 5th June, a mass participation walk through the wood.
The 222 hectare wood has a fascinating history just waiting to be discovered. Timber from the woodland was used in the construction and repair of Scarborough Castle, supplied local farms and commoners with essential coppice crafts, and even powered medieval and Georgian iron industries. 'The site is really impressive,' Paul adds. 'As well as being England's largest community-managed woodland, 50 percent of the site is designated as a Site of Special Scientific Interest. We really want to connect the community of this part of North Yorkshire with the woodland by telling its story through the events and activities we do.
'In a feature the BBC did last year, they were talking about how some people in Scarborough have never been to the beach. Well, there's a lot of people in Scarborough who might never have been to this woodland. We're really looking to highlight the fact that it's an amazing space right on the doorstep.'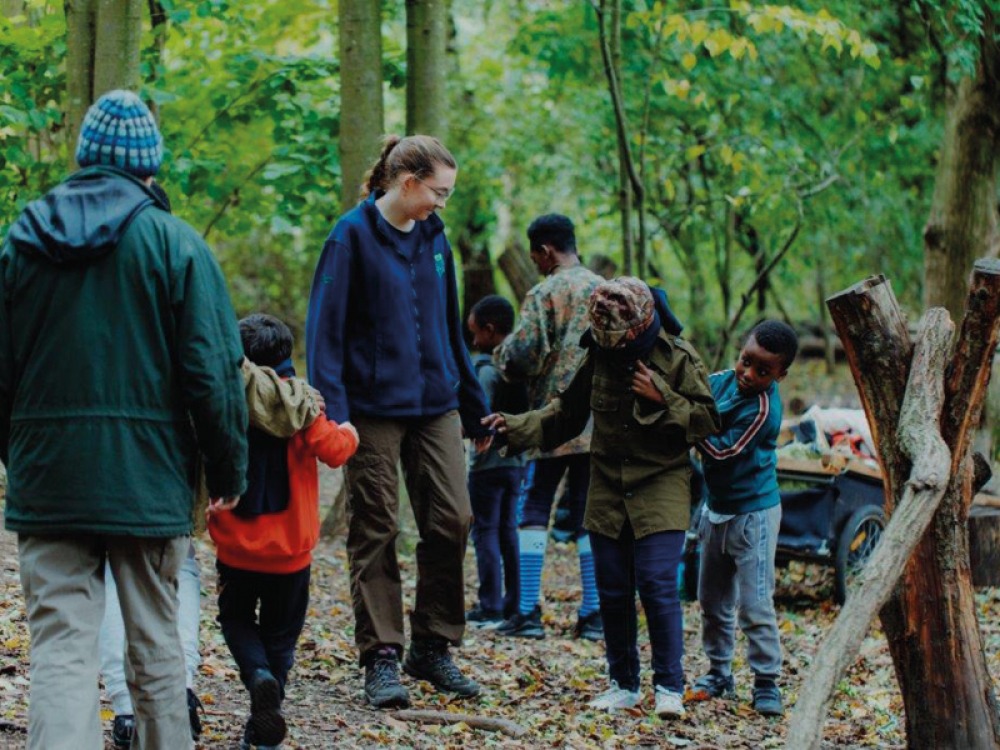 Skelton Grange is a 10-acre woodland, meadow and riverside nature area just south of Leeds city centre, which celebrates its 30th anniversary this year. Locals, along with The Conservation Volunteers charity, have transformed it from its industrial heritage into a community centre and nature reserve. Since 1994, Friends of Skelton Grange have supported local community engagement, and people of all ages visit the site for education, heath, volunteering or simply for a bit of fresh air.
In the early 1950s when Her Majesty The Queen took her throne, the first Skelton Grange Power Station was built to generate electricity for the City of Leeds. By the early 1990s it was decommissioned, and for the last 30 years this area, now Skelton Grange Environment Centre, has been revived. So as people look back over the 70 years of the Queen's reign, they'll see a hugely positive change in their local area. 'Out of the rubble, we have made huge changes – it's now woodlands, meadows, hedgerows, and ponds,' says Caroline Crossley, a committee member for Friends of Skelton Grange. 'Thousands of people visit every year, from school children to families and adults who are looking to build their skills.'
Friends of Skelton Grange have been given £50,000 for their Queen of Spades Jubilee Project and their plan is to develop and open up a currently inaccessible area of the Skelton Grange site known locally as the 'Lost World'. Through 70 days of community action they're looking to run volunteer conservation events (such as conducting wildlife surveys and installing beehives) as well as creating educational days and public events.
People are invited to collate and share images and stories of Skelton Grange's 70-year history and from autumn this year to autumn next, public events will take place to share the opportunities available at Skelton Grange. The Conservation Volunteers charity, which owns the site, is committed to managing it for biodiversity and the local community in the long term, and will ensure the project's legacy is maintained following these events.
'Skelton Grange Environment Centre is already a really popular place that local people know about and we get so many people coming to visit the site,' says Caroline. 'We're always mindful of trying to get that balance right, between wildlife and it being a safe haven for everything from bugs to mammals, but also for everyone to enjoy it. The more space that's created and managed, the more visitors can come onto the site without disturbing that critical balance.'
Hebden Bridge Arts' Open Space 70 launch party will be on Saturday 4th June at Hebden Bridge Town Hall from 11am–4pm. Find out more at hebdenbridgeartsfestival.co.uk. The Big Raincliffe Ramble takes place on Sunday 5th June from 11am. To keep up to date with Raincliffe Wood Community Enterprise's events visit raincliffewoods.co.uk. To follow the Queen of Spades Jubilee Project visit fosg.org.uk and tcv.org.uk.