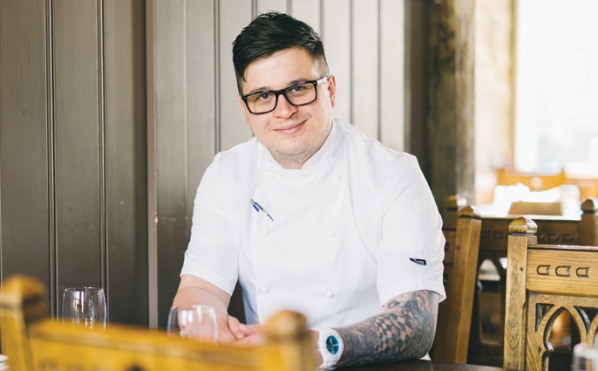 Friday 6th May
11:00 Chris Wardale | Blackfriars
As Executive Chef of Blackfriars, Chris Wardale has spent years perfecting traditional dishes made using hand-selected local produce. At Blackfriars (believed to be the oldest dining room in the UK), their award-winning set of à la carte menus change regularly to make the most of seasonal produce.
12:00 Andy Haddon | Big River Bakery
Having turned his back on the corporate world, Andy Haddon has since won many fans both with his collaborative approach to business and his baked goods at Big River Bakery. It's a journey that has taken him thousands of miles, and the best part of a decade, in an attempt to show a way of doing business that accentuates sustainability and social impact, rather than simple profit. As well as selling its famous stotties and other baked goods, the bakery offers employment programmes to people in harder-to-reach areas, including former offenders and people with autism.
13:00 Kevin Mulraney | Bewicks Kitchen & Coffee House
Kevin Mulraney was classically French-trained at the Naval & Military Club, Piccadilly, serving royalty and diplomats, before working in prestigious restaurants including Morton's Club, Berkley Square (where he achieved three rosettes) and Soho's iconic Lindsay House (achieving three rosettes and a Michelin star). Since returning to the North East just over a decade ago, Kevin has acted as Consultant Chef in both the North East and Yorkshire, before settling down and founding Bewicks Kitchen & Coffee House in Rothbury, dishing up modern British Cuisine in a cosy, informal atmosphere, and focusing on locally-sourced, fresh ingredients.
14:00 Dough it Yourself
Laura will be teaching you how to perfect your pizzas at home! Using the finest ingredients to create fresh tasting products, Laura and Christine aim to redefine the way people eat pizzas in their homes. They create thin crust bases and a range of sauces, all of which are vegan-friendly. There should be no fuss, no compromise and no-one going hungry. After all, if you want a job doing properly, always, Dough It Yourself.