12 Great Days Out With Grandparents
Summer holidays are often the ideal opportunity to spend time with your extended family, however multi-generational days out call for carefully-selected activities
We've picked out 12 great days out to go on with the grandparents across the North East and Yorkshire, to help make life easier.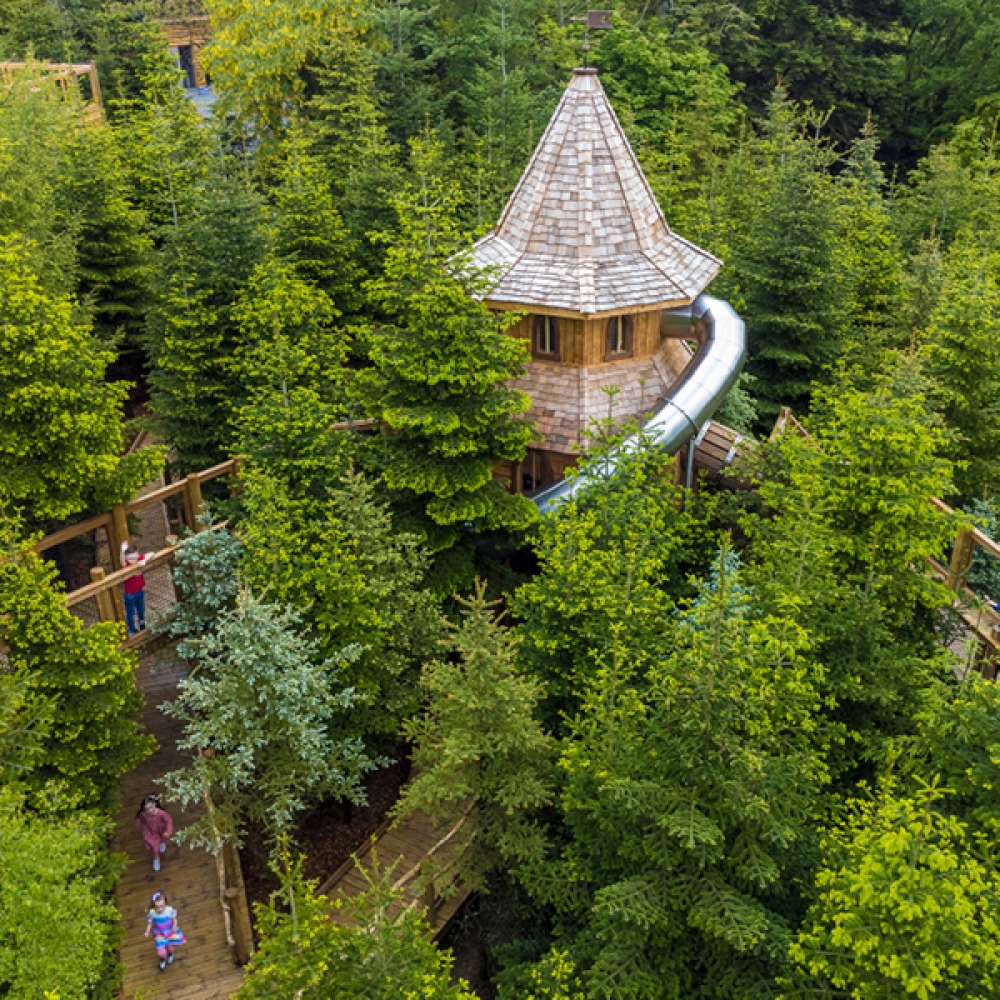 Raby Castle
Staindrop DL2 3AH
01833 660202
From exploring the castle to running around the deer park the whole family will love a day at Raby, not to mention the addition of their new adventure play in their magical Christmas Tree Plantation, designed for all ages to play together. The Plotters' Forest offers a thrilling mix of challenge, discovery and intrigue for all ages. Enter through the towering gateway and disappear into the dense woodland, where you can explore ground-level forest trails, then climb to high walkways and towers. Visitors young and old will love getting lost amongst exhilarating views, sky-high turrets and treetop tunnels, before spreading out on the stargazing deck and slipping down the slide.
Tanfield Railway
Marley Hill Engine Shed, Gateshead NE16 5ET
07508 092365
This summer, take a journey back in time on the world's oldest railway. With Victorian carriages and lovingly restored locomotives, kids will enjoy watching the steam puff out of the chimney, while grandparents can spend the six-mile round trip taking in the rolling countryside. Why not make it even more special by booking afternoon tea served on board the vintage steam train?
Woodhorn Museum
Queen Elizabeth II Country Park, Ashington NE63 9YF
01670 624455
Located in what was once the largest pit village in the world, this former colliery is now home to cutting-edge arts and cultural exhibits, as well as a fun-filled events programme. Woodhorn lets you see into the past as you look at old mining equipment and immerse yourself in life in a mining town. It's a great way for the older generation to share their own stories, all while making new memories.
Beamish Museum
Beamish DH9 0RG
0191 370 4000
Beamish brings history to life. Experience a day in the life of a Georgian maid, go underground at a real coal mine, take a trip back in time to a Northern pit village in the 1900s, explore a 1940s farm, eat fish and chips out of newspaper, and sample the tasty treats in Herron's bakery and the old-fashioned sweetshop. This summer's special activities also include a teddy bear trail based on the story of Colonel Thomas Blood, Georgian games such as knurr and spell, football fun at the newly-opened Coronation Park and Recreation Ground, plus you can create a 50s-inspired comic in the 1950s Welfare Hall.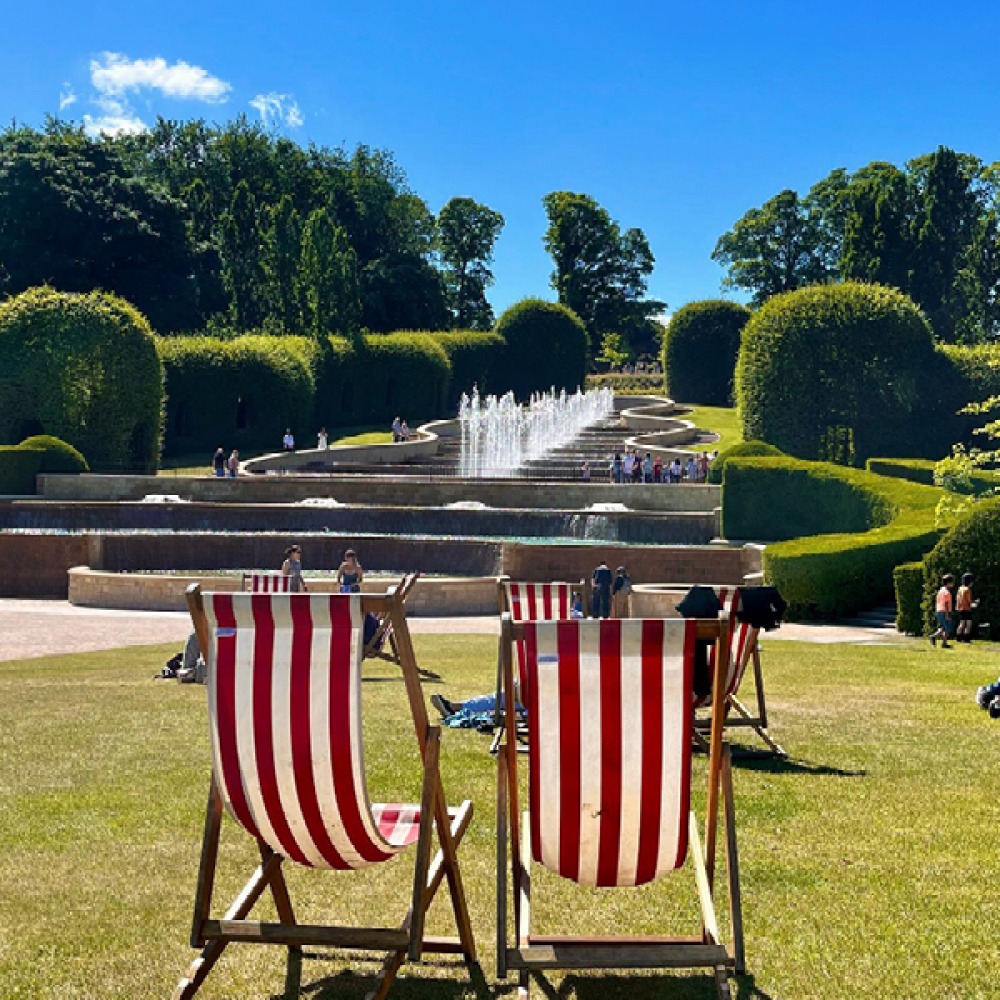 Tynemouth Aquarium
Grand Parade, Tynemouth NE30 4JF
0191 258 1031
Wander through the aquarium and meet species from all over the world, including the tropical waters of the Caribbean and the UK's native shores. From rays and coral reef fish to harbour seals and tortoises, there are oceans of amazing marine creatures to see. Don't forget to pop into Bay & Laurel – their sea-view restaurant is an ideal spot from which to look for wild bottlenose dolphins.
Summerhill Country Park
Summerhill Lane, Hartlepool TS25 4LL
01429 284584
Explore this 100-acre country park and nature reserve on your own, or join in with their many bookable activities. With sculptures, ponds and viewing platforms, two children's play areas, a BMX track, eight large climbing boulders, as well as mobility scooters to hire if needed, there is something for all ages here. Plus, Summerhill is a Local Nature Reserve great for grandparents with an ornithological and archaeological interest. Make sure to get there early though, because the kids won't want to leave!
Alnwick Garden
Denwick Lane, Alnwick NE66 1YU
01665 511350
The brainchild of The Duchess of Northumberland, Alnwick Garden is a must-visit when you're in the area. With 12 acres of meandering and magnificent gardens, it is home to the Grand Cascade (with 120 water jets) and the world's largest Treehouse Restaurant. This holiday children can take part in Alnwick's 'Summer of Play and Imagination', with huge lawn games and water fights, while for the grandparents it is a peaceful and tranquil haven to spend time wandering amongst the roses or taking it all in on one of 50 swinging benches.
Cannon Hall Farm
Bark House Lane, Barnsley S75 4AT
01226 790427
Cannon Hall Farm has something to delight all age groups. There are a huge variety of animals to see here – watch cow and goat milking demonstrations, place a bet on sheep and ferret racing, join the farmers as they feed the meerkats, join the handling sessions in the reptile house, and if you're lucky you may even spot the farm's newest addition, Shetland foals. Grandparents can take a look in the farm shop for cookware, baked goods, ready meals and more, while the kids let off steam in the adventure playground. And of course you can't visit without taking the daily tractor ride!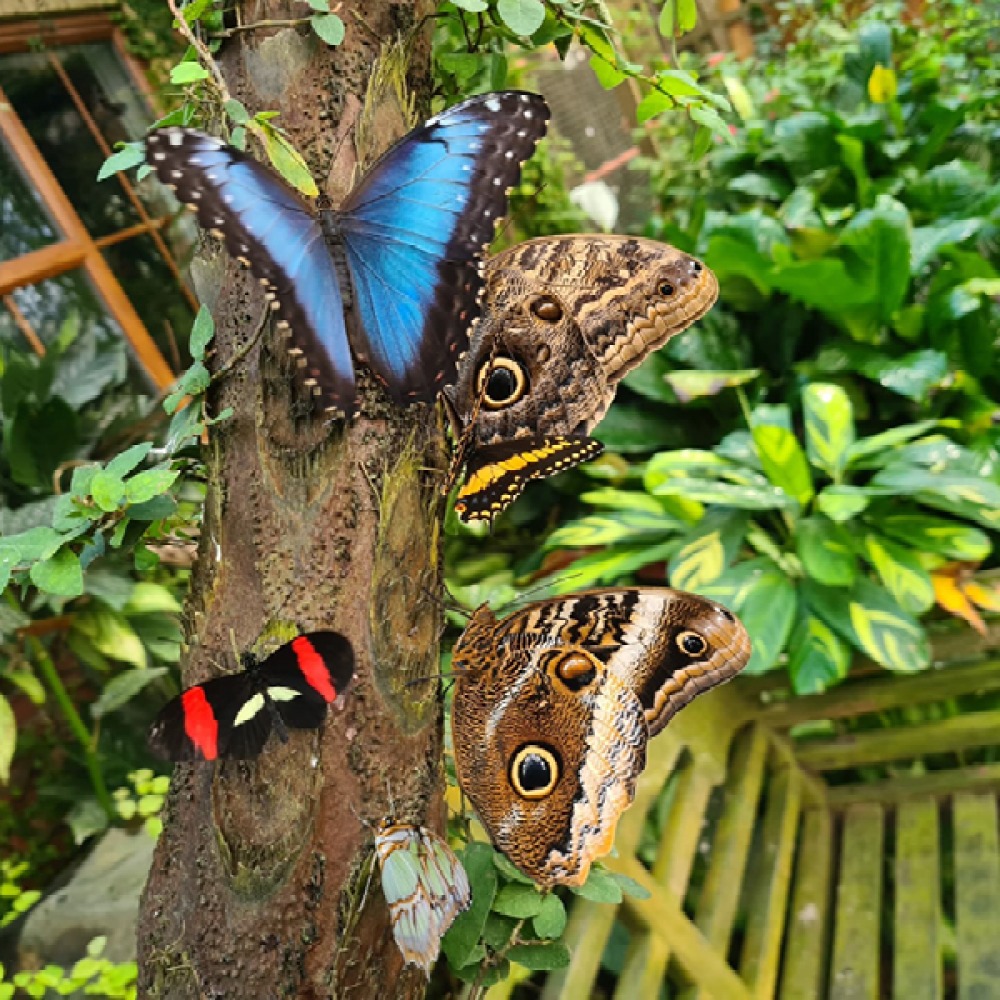 Sledmere House and Gardens
Sledmere, Driffield YO25 3XG
01377 236637
With a Wagoners' Museum, Rare Breed Conservation Farm Park, Spotty Pig Adventure Playground, large walled garden and fine country home, there is something for all ages at Sledmere. We think both granny and kids will especially love the Circular Walk – a route taking you around the perimeter of the deer park and then across it to see these special animals, or to get lost in the maize maze which is open throughout summer.
Skipton Castle
The Bailey, Skipton BD23 1AW
01756 792442
At more than 900 years old, Skipton is one of the best preserved medieval castles in England. Visitors can explore every corner of this impressive, history-rich building from the Banqueting Hall and Kitchen, to the Bedchamber and Privy. Grandparents may need to hold hands with the little one as they take a tour into the depths of the dungeons, before enjoying the surrounding woods – a great place to see a range of wildlife, as well as a variety of flowers, plants and trees.
Tropical Butterfly House
Woodsetts Road, North Anston, Sheffield S25 4EQ
01909 569416
Tropic Butterfly House is a wildlife conservation park like no other. Start by exploring the exotic indoor rainforest environment, home to creatures from all around the world including minibeasts, butterflies, birds, bats, creepy crawlies and caimans. Next, daily animal encounters give you the chance to see and learn about the habitat and lifestyle of lemurs, meerkats, owls, otters and snakes, before taking your seat for a spectacular display featuring free-flying birds, colourful parrots and marvellous mammals. What's more, you can get hands-on, meeting and feeding the friendly rural residents at the Farm Barn and strolling through the award-winning Wilderness Walk.
William's Den
Castle Farm, Wold Hill HU15 2LS
01430 472230
Inspired by kids and loved by grown-ups, William's Den makes the perfect day out for parents, grandparents and children. With a unique indoor-meets-outdoor adventure playscape, families can spend quality time here whatever the weather. When the weather is playing ball, kids can let off steam in the outdoor adventure area with sand and water play, try a 50-metre zip wire, and explore the den building area, discovery zone and more, while their elders can simply relax surrounded by the rolling landscape of the Yorkshire Wolds.