The Achievements of These Leading Schools and Why They're Looking Ahead To Next Term
School's out for summer and the North East and Scotland's leading schools, including RGS and Strathallan are celebrating a successful term. We find out why they're looking ahead to an amazing autumn.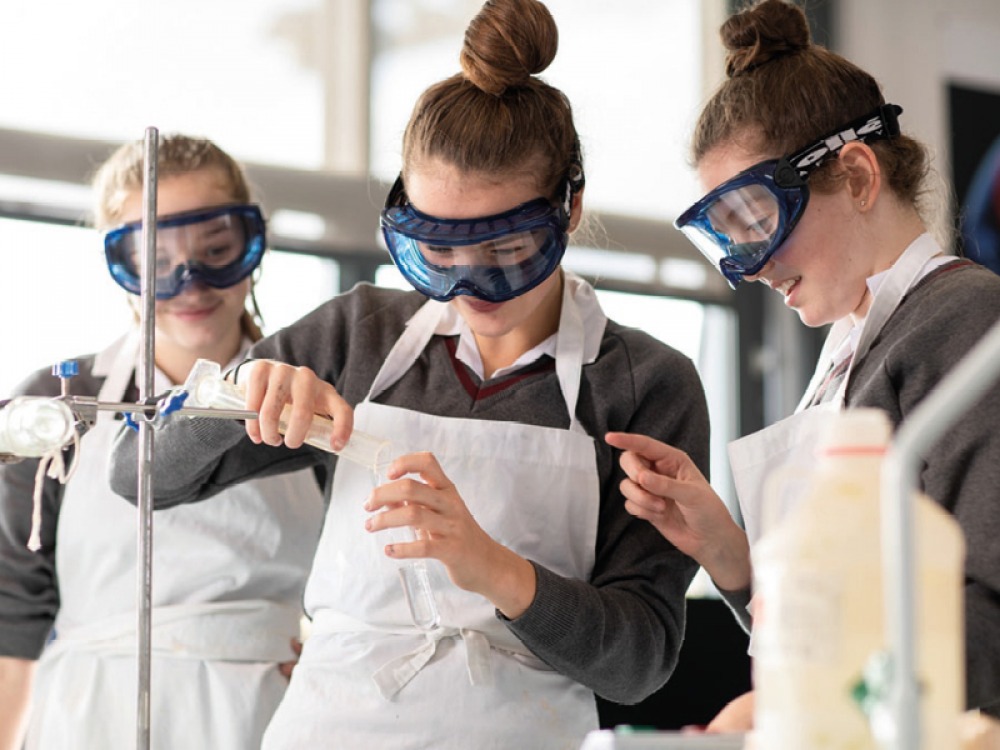 The students at the Royal Grammar School (RGS), Newcastle are used to celebrating successes and headmaster Geoffrey Stanford says their achievements are worthy of enormous respect. 'However, we are quick to remind everyone in our community that exam results, awards and other outcomes are a consequence, not the purpose of, education at our school,' Geoffrey adds. 'We are keen to instil in our students the realisation that true winners are not people who never fail but those who never quit. The journey embarked upon where hurdles are overcome and how positive attitude is adopted is worthy of high praise, while relentless dedication to endeavour fuels our students to be trailblazers.'

The students who attend RGS, and who won awards at the end of last term, know all too well the resilience required to be high achievers. 'They include the group of Gold Certificate Winners in the UKMT Intermediate Maths Challenge; the silver medallists in the Royal Society of Biology's Olympiad, placing within the top 10 percent nationally; the significant number of Computer Science Students who made it to national finals in Lego League, CyberCenturion and Vex Robotics Competitions and the RGS Young Enterprise Team who have made it to national finals,' Geoffrey reflects. 'In parallel, RGS's Senior Hockey team made history with our first England hockey national final victory while a wide range of students also represented RGS teams reaching national finals in tennis, swimming, cross country, riding, netball and gymnastics.'

Andrew McBride has recently been appointed deputy head of co-curricular at RGS and is already working on wider activities to allow students' skills to excel. 'Meanwhile, our parents are encouraged to recognise the importance of a holistic approach to school life, not just academic prowess, which subsequently supports pupils' wellbeing during exam periods,' Geoffrey adds.

But the effort made by every individual is celebrated at RGS, regardless of whether they secure prizes. 'The grit involved in sporting endeavour, the determination required for academic achievement, and the tenacity, creativity, the interpersonal and team-working skills for performances are all needed for any type of success,' says Geoffrey. 'This is what we regard most highly and this is what will enable our pupils to be the very best version of themselves. So, as we approach exam results this summer, let us applaud the dedication of all young people who have navigated an unprecedented journey towards this year's GCSEs and A Levels, while also celebrating what this generation will have gained from the full range of academic, pastoral and co-curricular challenges along the way.'
'Strathallan also have a new Art Café providing a relaxing environment for pupils, parents and staff, as well as barista training for pupils when their exams end'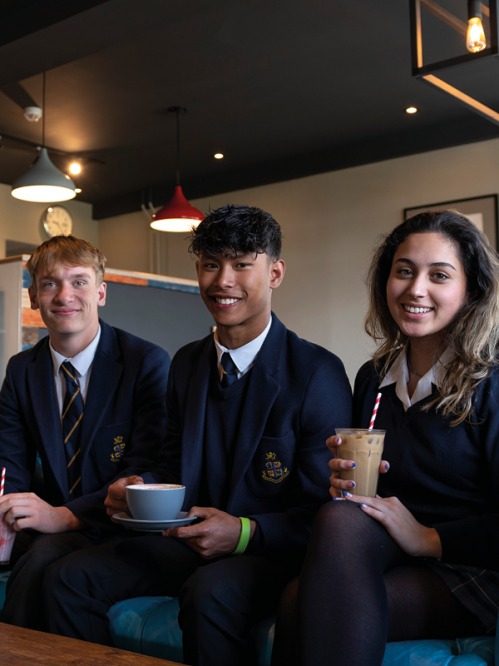 Strathallan School's key focus during exam time is to support their pupils both with their exam preparation and their mental health and wellbeing, giving them the best chance to succeed. Advice is also offered on nutrition, exercise, mindfulness and coping with exam stress. Staff here are always available to chat and seeking out support and advice from the school is important – and encouraged. Staff encourage pupils to not give up on their dreams or plans, guide pupils towards the next steps and show them that there are real options, not just on the day but over a period of time.

Student successes have been abundant at Strathallan this term. 'During spring term, our Covid-delayed arts festival took place over 12 days with the school musical Legally Blonde taking centre stage surrounded by an art exhibition, a Performing Arts and Dance Showcase, piping performances and a marathon seven-hour concert,' says headmaster Mark Lauder. 'Development in sport continued with national titles in hockey, swimming and tennis. We also launched our first Sports Academy in Rugby – the first of several, designed to promote and support players' regional and national selection and training regimes.

'In the Prep School the PSB (Pre-Senior Baccalaureate) continued towards full accreditation, the first school in Scotland to achieve this. The first Advanced Higher courses were completed, bringing the introduction of SQA Highers and Adv Highers fully online alongside our full A Level programmes; 24 A Levels, 21 Highers and 12 Adv Highers were offered this year, giving choice, flexibility and appropriate routes forward for more than 200 sixth formers.'

Strathallan also have a new Art Café providing a relaxing environment for pupils, parents and staff, as well as barista training for pupils when their exams end. Plus, there's a new permanent nine-hole Centenary Golf Course, used after classes and at weekends for boarders as well as for golf lessons in the daytime. 'We look forward to celebrating 100 years of being in Forgandenny with our Centenary Ball and the publication of the new School History in July – the first in 40 years.'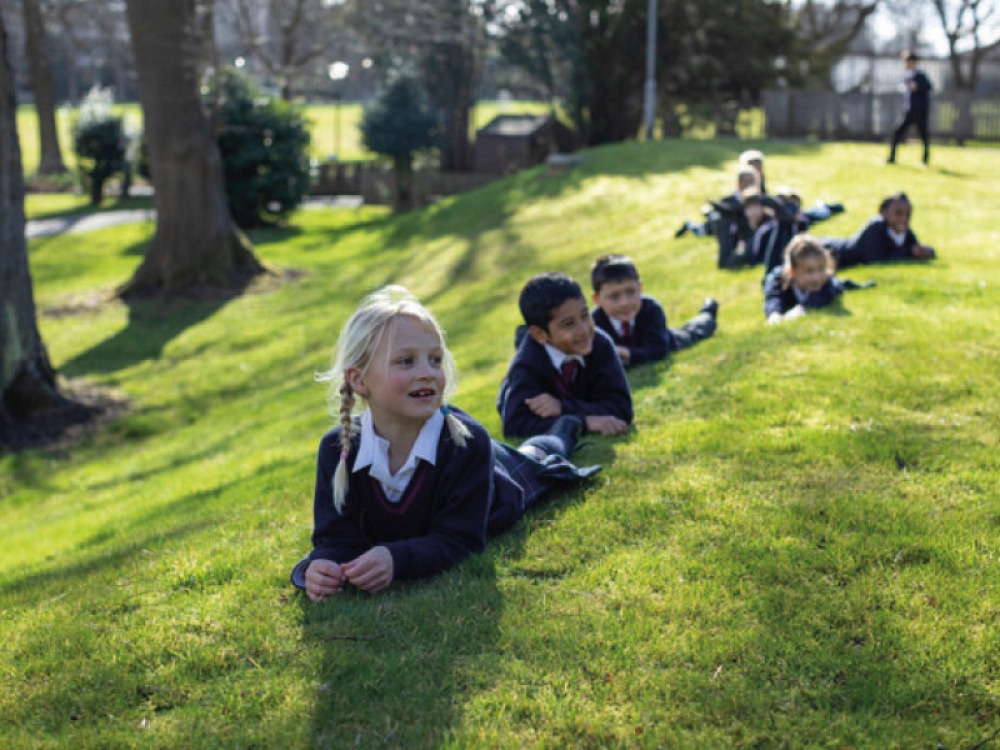 Looking ahead to the autumn term, Fettes College are celebrating the successes of their Prep School, which sits in 100 acres of wooded campus in the heart of Edinburgh. 'We are proud of our exceptional teaching and specialist teachers throughout each of our year groups, and of our sector-leading pastoral care and of the wraparound care we provide,' says Prep headmaster Adam Edwards. 'We have a spectacular selection of on-site facilities, purpose-built classrooms and a beautiful campus for outdoor play and learning. Our all-round education introduces pupils to new opportunities and adventures that will broaden their horizons and create memories that will last long after their Fettes Prep journey.'

Fettes Prep School provide a broad and balanced curriculum to inspire creative, independent thinking and learning, and small class sizes enhance their ability to nurture the individual talents of each pupil. 'Whether a pupil is a boarder or a day pupil, we offer them the opportunity to be part of an exciting and stimulating activities programme,' continues Adam. 'These activities can take many forms, from big trips such as cultural visits abroad to trips across the UK.

'Our Prep school has two boarding houses, Arran House for the boys and Iona House for the girls. Both boarding houses offer a warm, welcoming feel with rooms for playing games, reading or for simply relaxing. Weekends are full of exciting trips and activities from beach visits to hill walks, learning to cook to bowling and go-karting. Each pupil's wellbeing is the most important part of their life at Fettes Prep and we take the utmost care in looking after everyone. Fettes Prep is a special place where there is always a friendly atmosphere and where pupils thrive in learning together, living together and growing together.'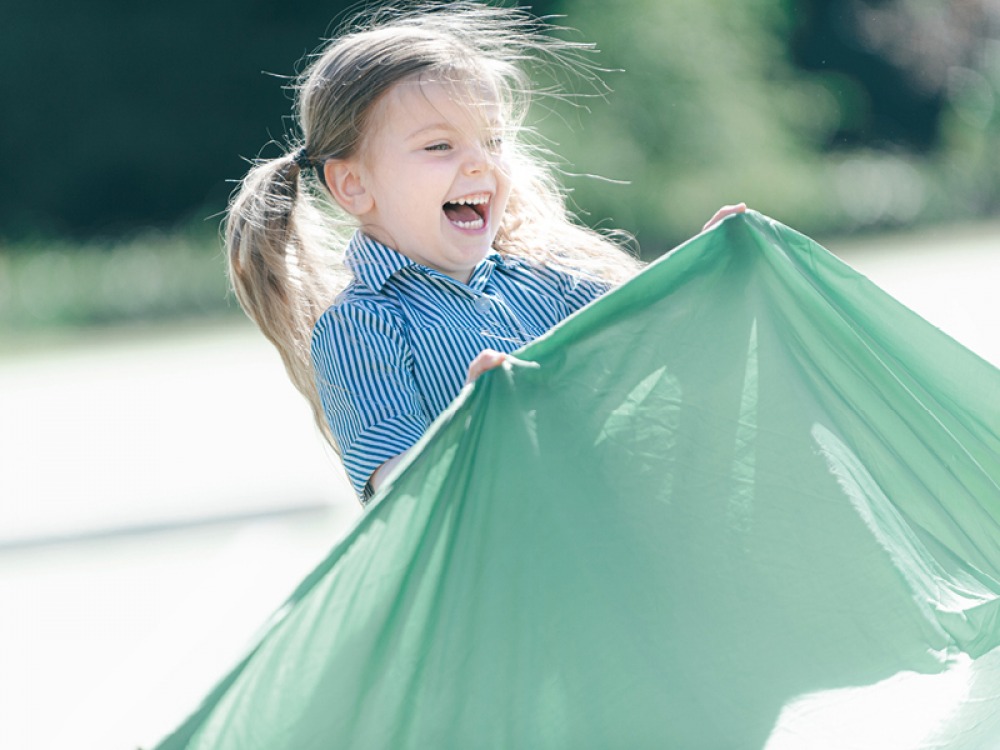 Newcastle High School for Girls (NHSG) are also looking to their early years education when celebrating their success. Reflecting on her first year at NHSG, Kate Gingles, the EYFS (Early Years Foundation Stage) Phase Leader, highlights 'the supportive parents and the stunning school environment'.

'Getting the first few years of school right is crucial,' she says. 'We are building the foundations on which everything else can grow and these have to be laid correctly. We are also nurturing those early attitudes to learning that the girls will carry with them for the rest of their lives.'

NHSG's expert Early Years teaching teams work with their pupils to develop skills such as subitising – seeing numbers without counting them. Subitising is something children can do naturally from a young age but, all too often, this skill is stifled if we don't recognise its benefits. Plus, they've invested heavily in a brand new, research-based phonics programme as well as training for staff on phonological awareness – the building blocks of learning to read. 'This is supported with high-quality and progressive reading books that the girls and their parents are really enjoying,' Kate adds. 'Alongside this, we have a stunning, well-stocked library full of wonderful and diverse picture books that support our learning across the curriculum.' NHSG want every girl to enjoy her first years of school, and to make memories that they will cherish for a lifetime.


Register now for RGS' 2023 admissions at rgs.newcastle.sch.uk.

Attend Strathallan School's opening morning on 17th September (book online at strathallan.co.uk/visit-us).

To discover all that Fettes Prep School has to offer, contact their admissions team at admissions@fettes.com. They currently have a limited number of spaces for 7-9 year olds for the autumn term 2022 intake.

If you would like to meet Kate Gingles and the EYFS team, and learn more about NHSG's unique Early Years provision, register to attend their EYFS Information Morning on Friday 10th June at newcastlehigh.gdst.net.