23 Things to Look Forward to in Yorkshire and Beyond in 2023
We're looking forward to lots of great things in 2023, here's just 23 of them...
Here are 23 of the best things you'll want to add to your to-do calendar for 2023.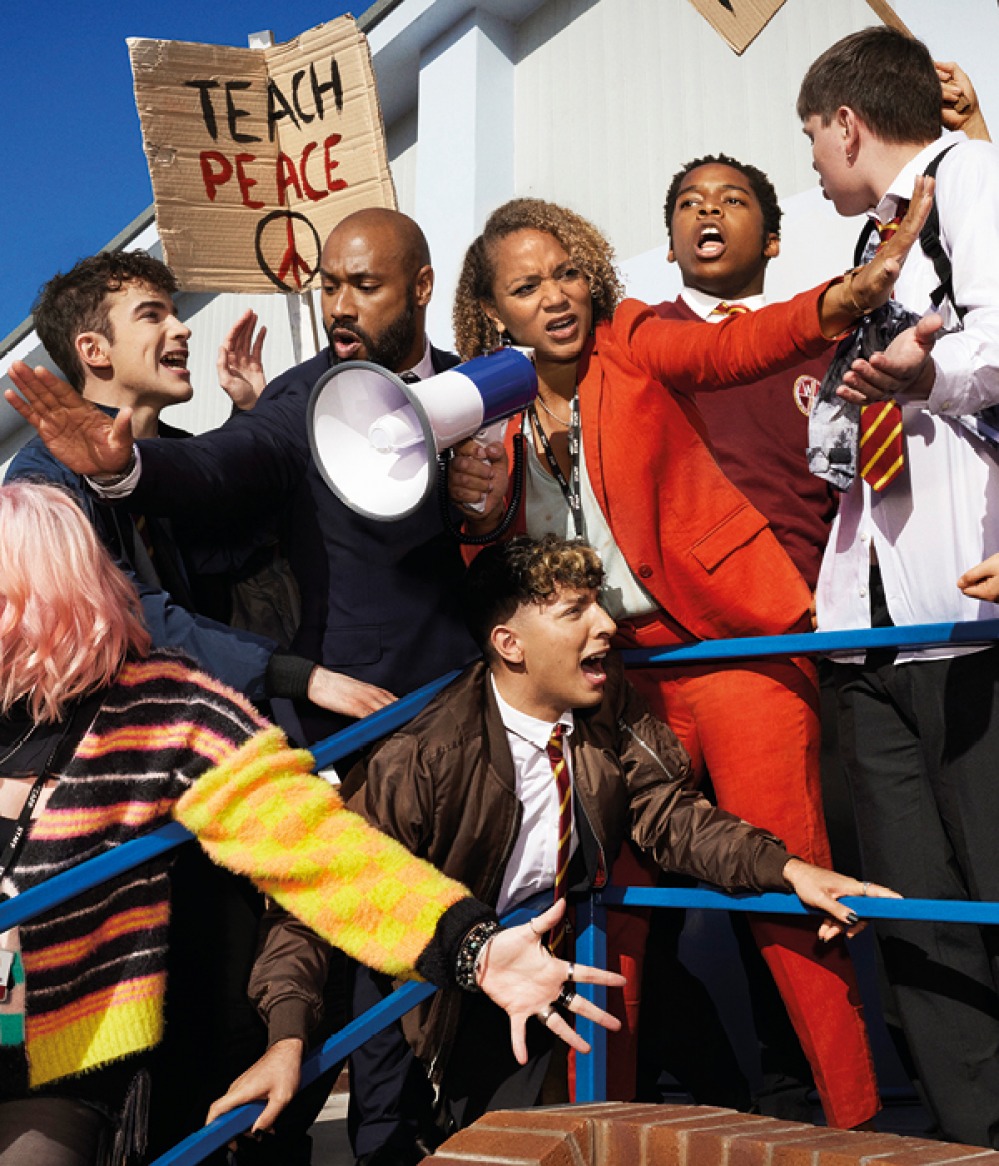 Celebrating Culture
It's all happening in Leeds this year and on 7th January household names and local legends from across the worlds of sport, music and carnival will join Corinne Bailey Rae, Simon Armitage, Opera North and Leeds' best artists at The Awakening at Headingley Stadium, a special opening event of the city's Year of Culture where you can share in the city's past, present and future in one unmissable show.
Ice Ice Baby
The UK's biggest outdoor ice trail (York Ice Trail) returns for more family fun on the 4th and 5th February, with a range of impressive ice sculptures transforming the city centre. This year, you'll go on A Journey Through Time as you walk through history and step into the future. A great way for families to explore the historic city of York, there'll be endless photo opportunities and interactive activities to enjoy.
Going Square-eyed
We're going back to school because BBC's Waterloo Road is back on our screens in January. Leeds-born Angela Griffin will reprise her role as Kim Campbell, who is returning to Waterloo Road as the school's newest headteacher. We caught up with Angela to find out why representing Northern talent on TV is so important and you can find out more about Angela and Waterloo Road here.
Getting Stuck into Books
Ilkley Literature Festival is the second oldest literature festival in the UK (and the longest-running literature festival in the North) – and it's actually celebrating its golden anniversary in 2023. To mark this 50-year milestone, they're asking you to share your memorable moments from past events so keep an eye on their website for how to get involved and for up-to-date event info. ilkleyliteraturefestival.org.uk
Joining the Vikings
The Vikings are back in York and they'll be pitching their tents from 11th–19th February. This year you won't want to miss the Jolablot Feast (three courses of delicious fare in the Merchant Adventurers' Hall) and the thrilling finalé – Battle Spectacular in the Land of Darkness.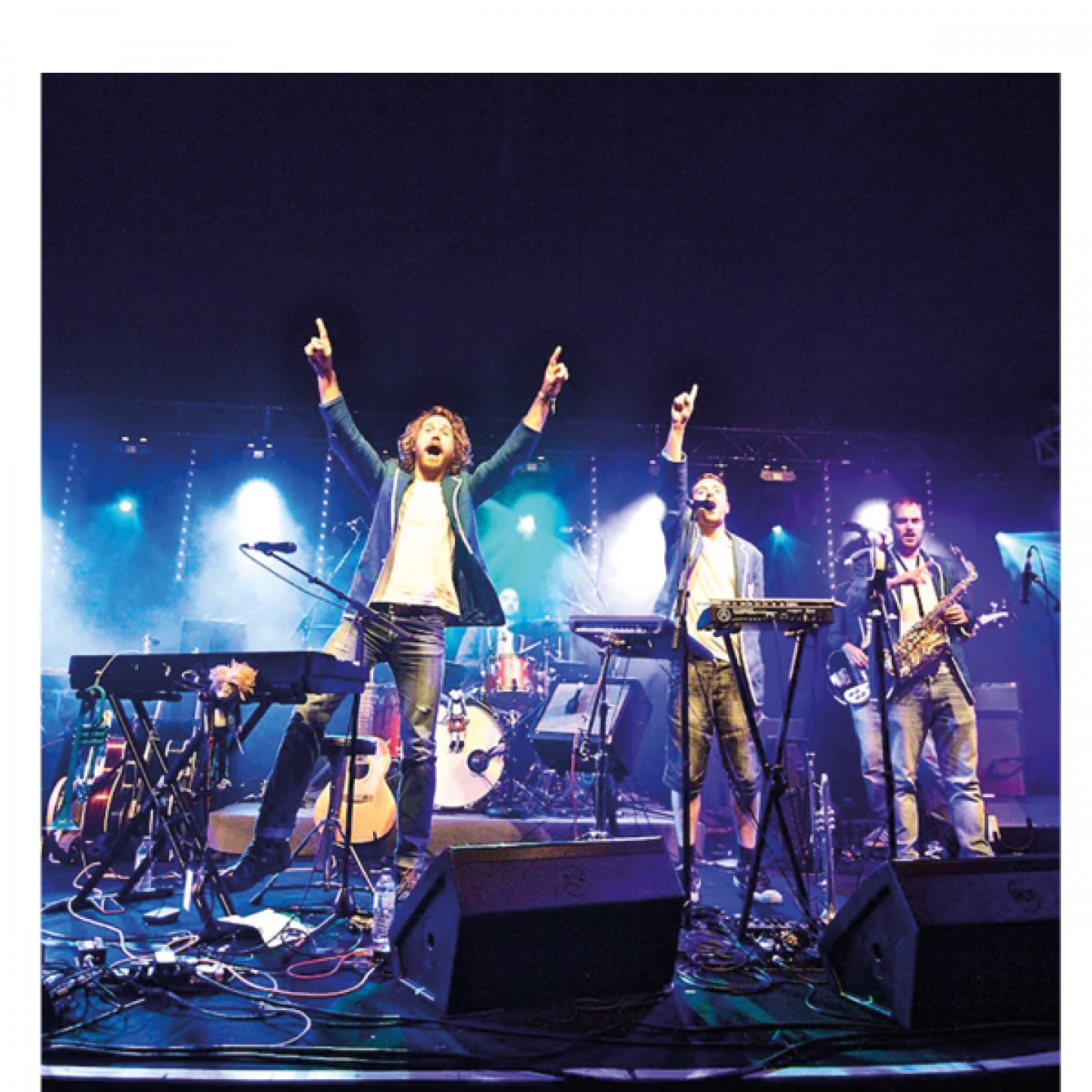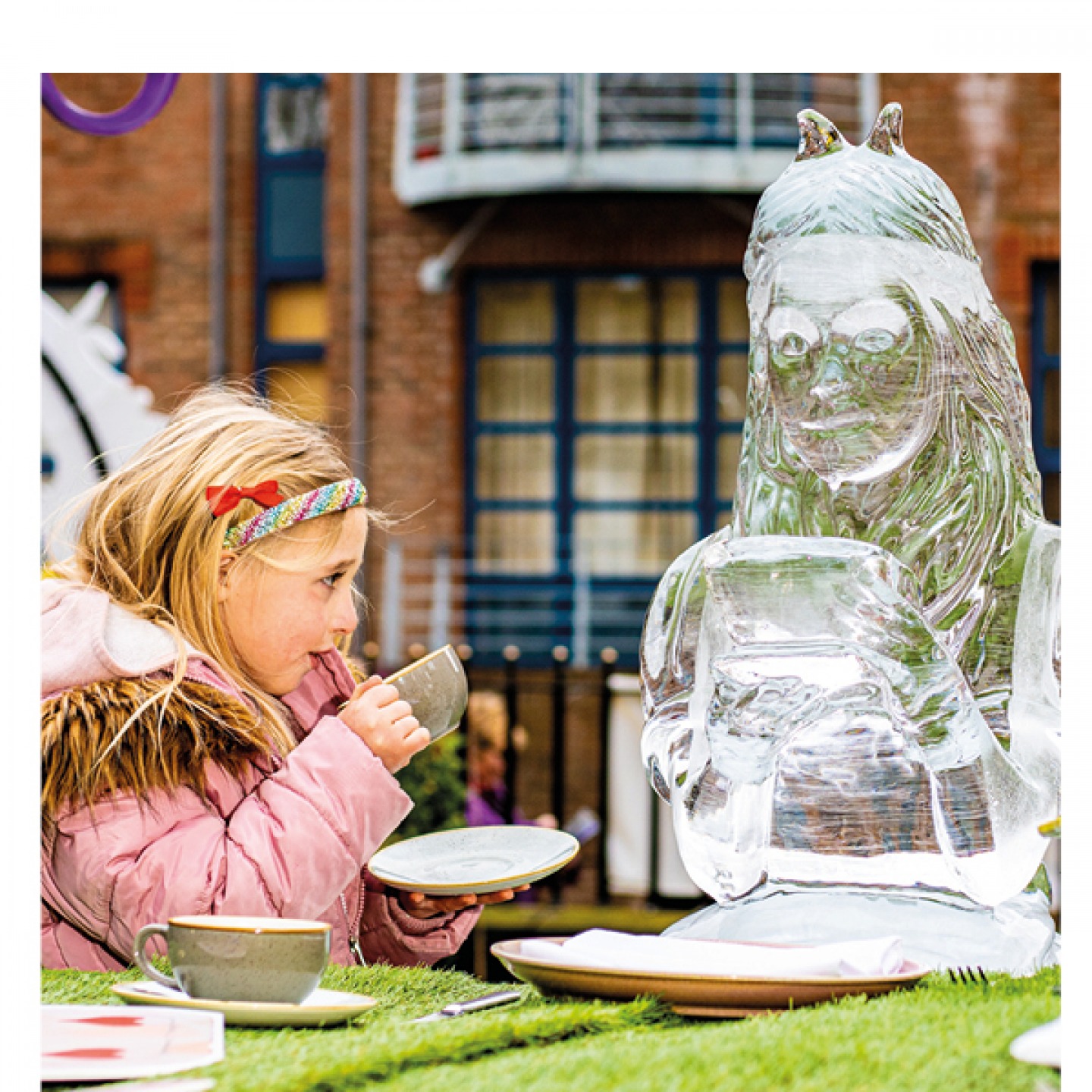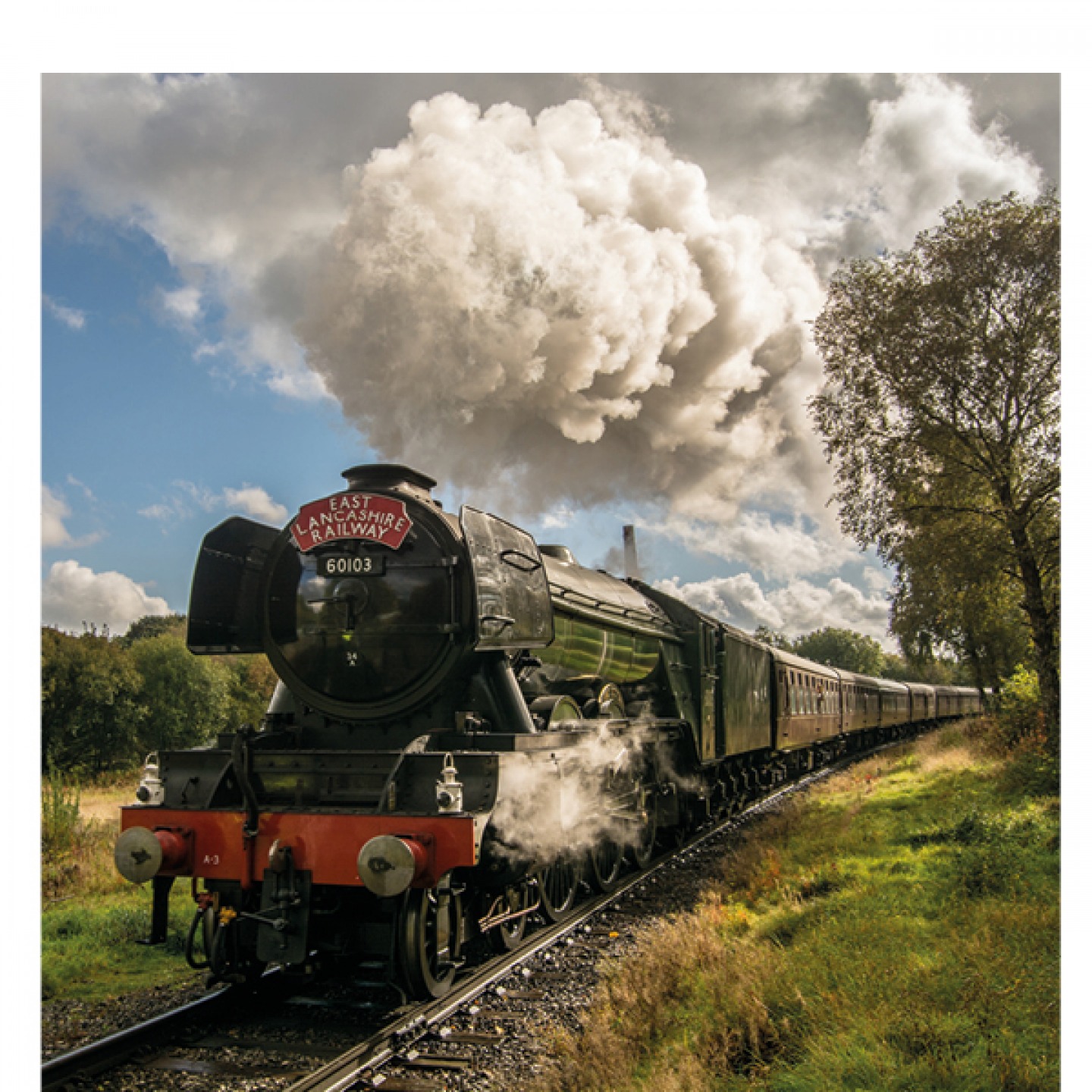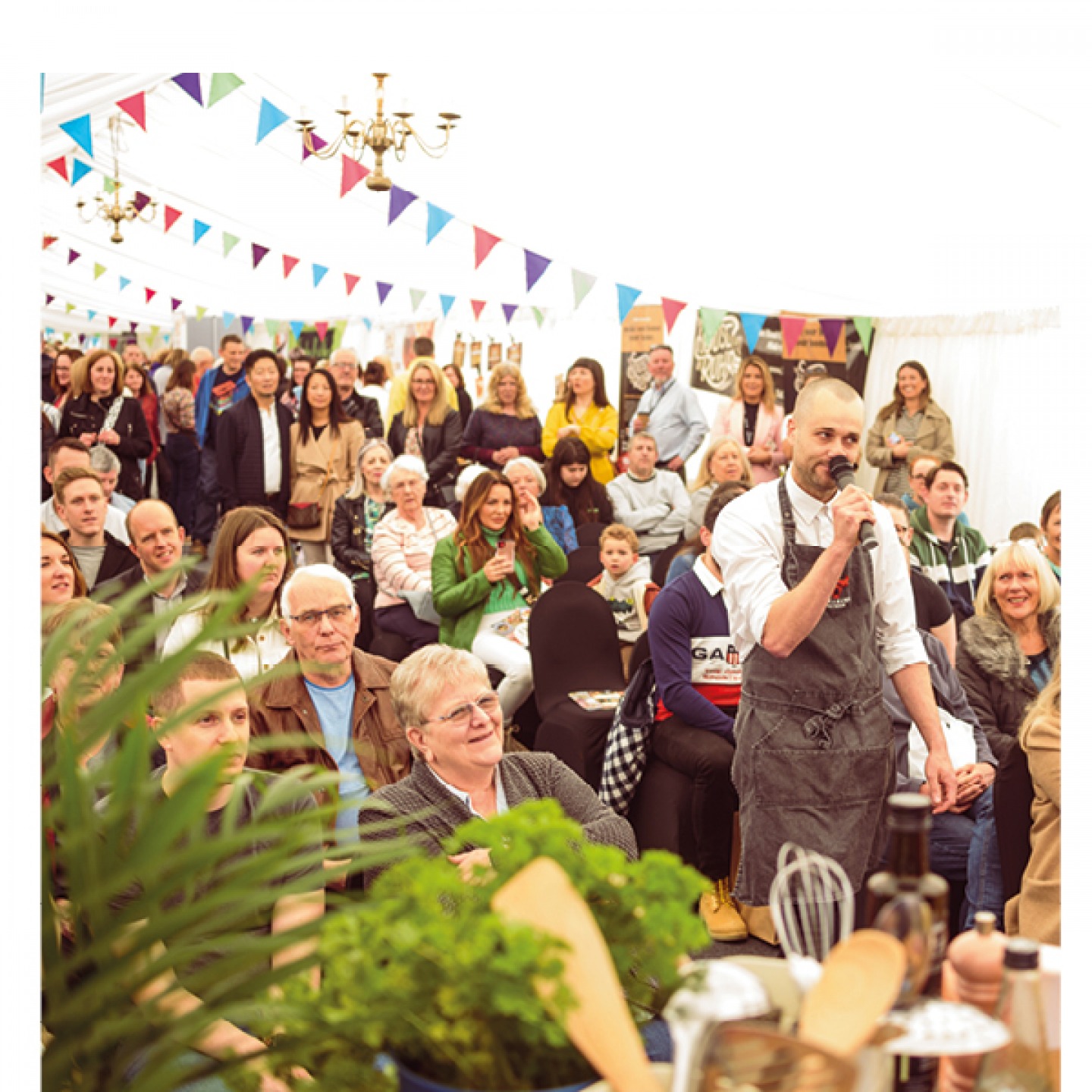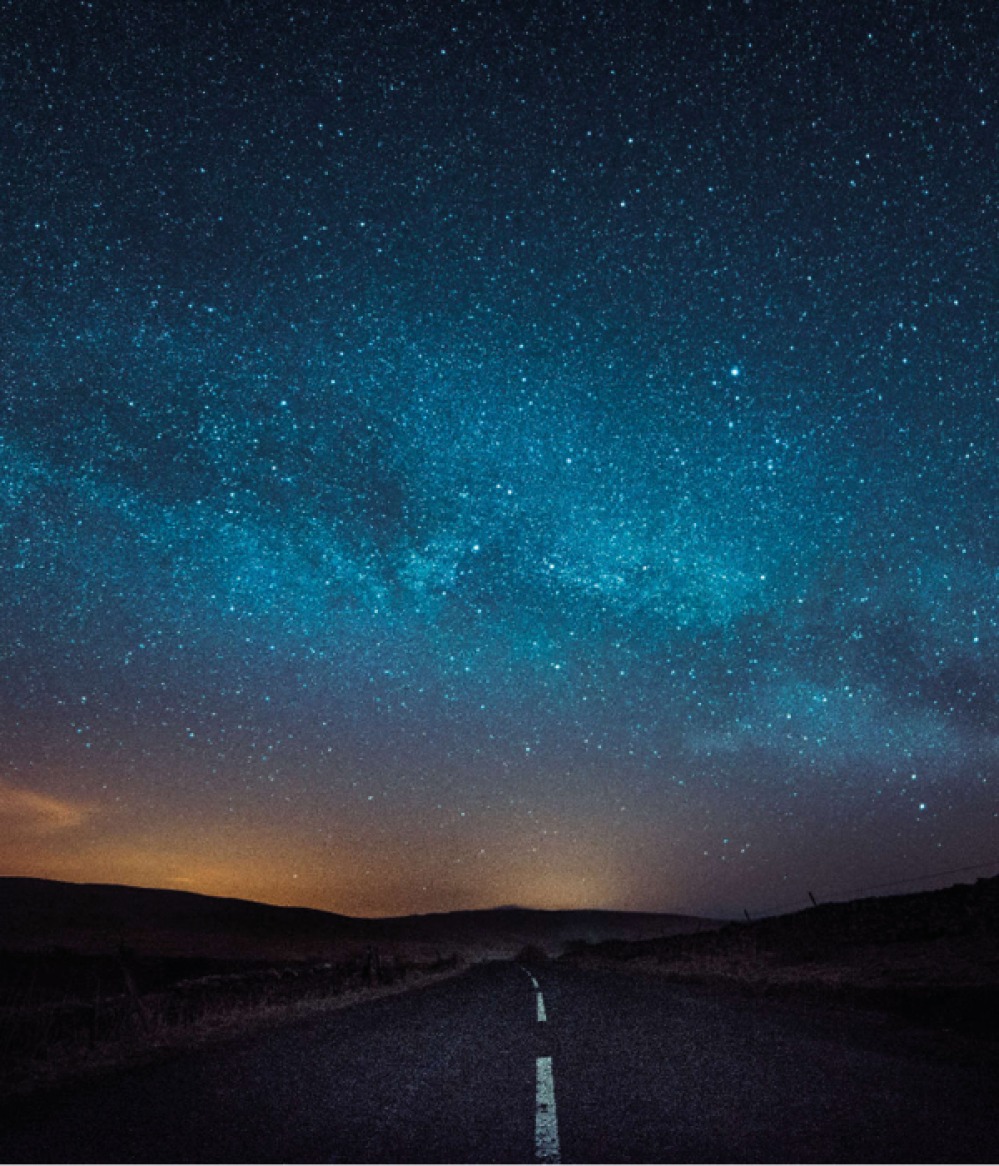 Seeing Stars
The eighth North York Moors and Yorkshire Dales Dark Skies Festival will take place from 10th–26th February, once again showcasing just how special our dark skies are. Evening activities will heighten your senses, and you can get involved in zip wires, kayaking and biking, astrophotography workshops, stargazing safaris, children's trails and even mindful experiences – it's a great way to really appreciate what we have on our doorstep.
Making Tracks
On 24th February York's National Railway Museum is celebrating 100 years since Flying Scotsman entered service. With an unmissable programme of events planned, featuring the locomotive on the tracks and visits to heritage railways, you'll discover new stories about Flying Scotsman in this centenary exhibition and see the engine's greatest moments in a new cutting-edge VR experience.
Spreading Positive Vibes
One thing we're personally looking forward to this coming year is continuing to share positive news in any way we can. That's what we pride ourselves on at Living North. We understand it's not always easy to stay positive in the world we find ourselves in, but within the pages of our magazines, online at livingnorth.com and on our social media channels you can always find a dose of happiness and lots of feel-good local stories to lift your spirits. Stick with us throughout 2023.
Appreciating Art
With so many open studios events taking place across Yorkshire, art aficionados are in for a treat. York Open Studios (15th and 16th and 22nd and 23rd April), North Yorkshire Open Studios (3rd and 4th and 10th and 11th June), Hebden Bridge Open Studios (7th–9th July) and Ryedale Open Studios (dates TBC) are just some of the events to look forward to in the new year – and you might just find a new independent artist who'll inspire you.
Going LIVE
Our Christmas Fair may be over (thank you to all who came), but Living North LIVE is just around the corner (24th – 26th March), to put a spring in your step. Living North LIVE is the North's leading homes, gardens, shopping, food and lifestyle event with stylish shopping, live demonstrations, talks and tastings. We'll be at York Racecourse bringing you inspiring ideas for your home and garden, great gifts, delicious food and unique accessories that you won't find anywhere else. Interested in exhibiting at Living North LIVE 2023? Just contact our events team at fair@livingnorth.com for details.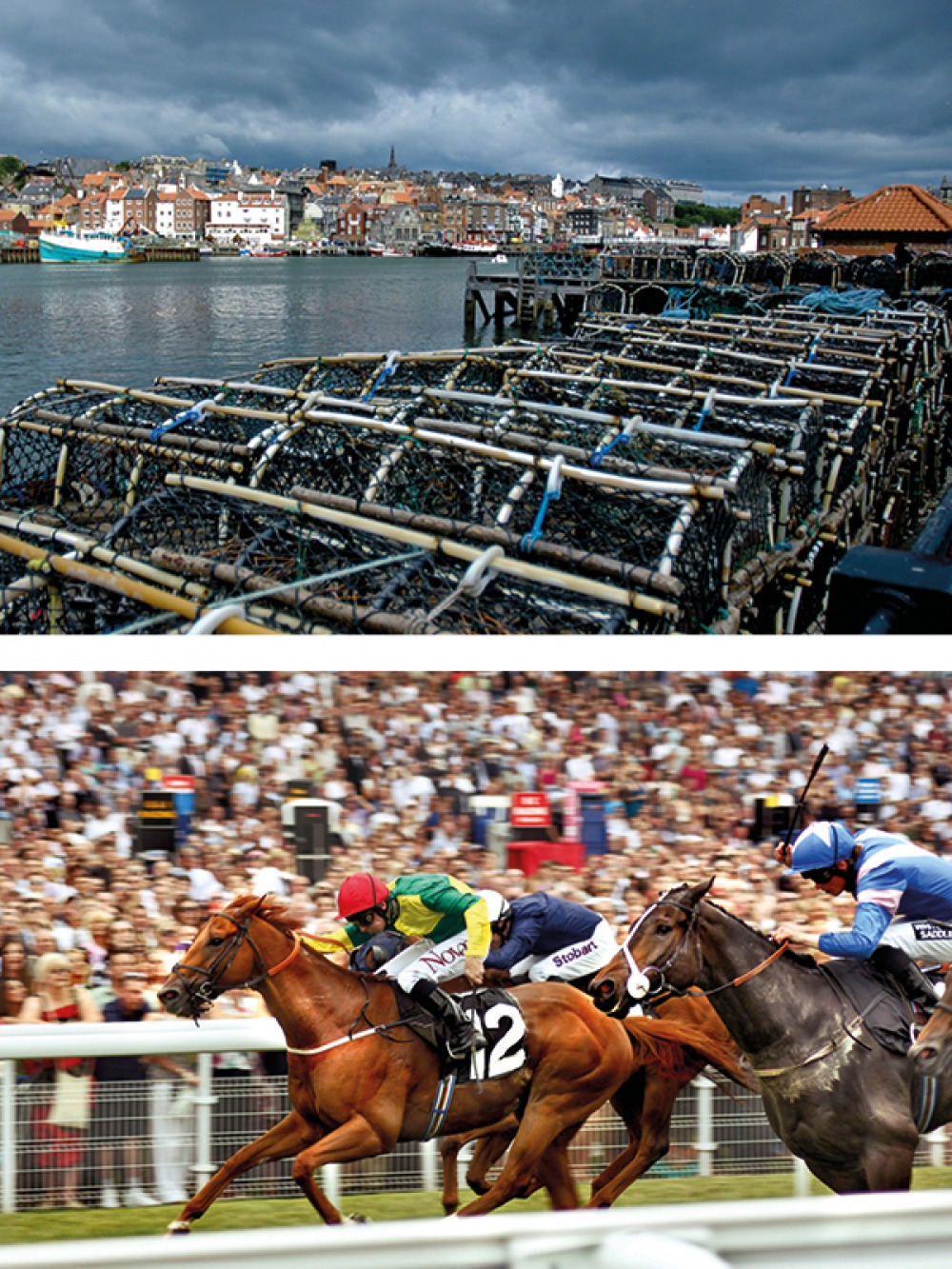 Being Bowled Over
There are so many great Yorkshire cricket fixtures to look out for in 2023. Yorkshire's opening home fixture of next season's North Group campaign is part of a T20 double header with the Northern Diamonds (28th May), while we're sure many fans are looking forward to Scarborough's famous Cricket Festival in July. We'll be bringing you the fixtures you need to know within our What's On pages throughout the year.
Being by the Seaside
Oh we do like to be beside the seaside. Whitby's Fish & Ships Festival returns (20th–21st May), where you can look forward to a celebration of Whitby's fishing heritage, including live cookery demonstrations throughout the weekend in the seafood kitchen on Dock End, Endeavour Wharf & Fish Quay, featuring local and celebrity chefs. As well as plenty of stalls to browse, there'll also be sea balladeers and shantymen plus local bands keeping you entertained. Take a look at the virtual festival from 2021 to see what to expect.
Waving the Flag
OK, so Liverpool may have bagged the opportunity to host the Eurovision Song Contest on behalf of Ukraine (it is a UNESCO City of Music after all) but we're just thrilled it's in the UK this year (congrats if you've managed to book a hotel in preparation already). We imagine Eurovision fever will spread right across the county when the competition begins in May (the grand final is on the 13th), and after Sam Ryder did so well to get us to second on the leaderboard last year (we're still singing that Space Man song) we're excited to see if we can grab the top spot this time around. See Sam perform at O2 Academy, Leeds on 26th March.
Going for Gold
From 17th–25th June, Berlin will welcome thousands of Special Olympic athletes and unified partners from approximately 170 countries to compete in 26 sports (from sailing to swimming and tennis to triathlon) for the 2023 Special Olympics World Summer Games – the world's largest inclusive sports event for people with intellectual and multiple disabilities. This will mark the first time that Germany has hosted the games. This year we're rooting for Sheffield cyclist Niall Guite, Sheffield golfers Alexander Thompson and James Bailey, Hull swimmer Adam Loubani, North Yorkshire swimmer Will Browning and York tennis players Emily Clarke and Matthew Brough.
Going to the Races
It's time to start planning your racedays and one at the top of many lists is sure to be York Racecourse's Ebor Festival (23rd–26th August). The Ebor Festival is one of the greatest racing events in the calendar, packed with excellence from start to finish. It's always a great place to meet up with friends and dress to impress. General admission for the 2023 season is now on sale, with a price freeze until 3rd January.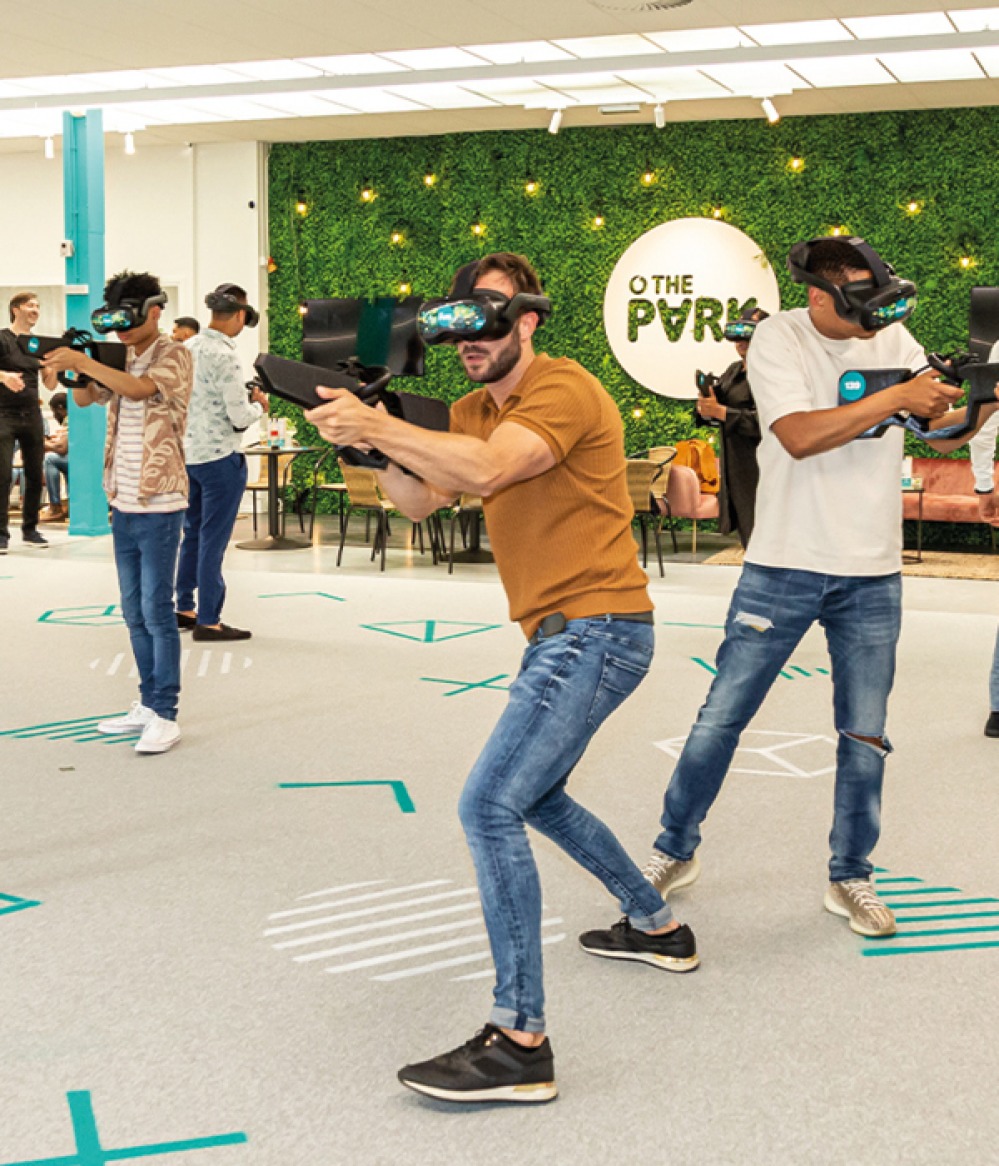 Making a Run For It
Yorkshire Marathon Festival is celebrating its 10th anniversary in 2023, so it's time to start your training. Be part of this special celebration festival of running on 15th October in York and help raise money for your favourite charity too. Online entries are now open (entrants must be 18 years or over on event day). Download the Yorkshire Marathon Festival app to keep up to date.
Going Virtual
The Park Playground launched its first ever UK venue in Leeds on 15th December, and if you haven't visited yet, you'll want to add it to your 2023 to-do list. Escape the everyday and explore the impossible at this location-based VR immersive experience like no other. Ditching the backpacks and cables, this hyper realistic free-roam adventure is fully mobile. With an exciting host of worlds to choose from, the games are designed to offer fun for groups of friends or family. Simply place your VR goggles on, grab your controller or weapon, and the adventure begins. Harness your inner space-marine and find the Energy Crystal to save Planet X, fight Zombies in The Hallow, or battle it out in the brand new futuristic Nanoclash: Focus. Find The Park Playground at Kirkstall Industrial Park.
Listening to New Music
It's only been a year since Ed Sheeran released his last album =, but the Halifax-born singer has announced yet another, due for release in 2023. In an Instagram video celebrating Shivers reaching one billion streams on Spotify, he revealed that he's shooting a music video for his forthcoming album that's due out next year. With +, =, x and ÷ now taken, we wonder if he'll be sticking with the mathematics theme.
Future Thinking
Bradford is UK City of Culture 2025. Throughout the year, more than 1,000 new performances and events (including 365 artist commissions, a series of major arts festivals and major national and international collaborations) are planned so as you'd expect preparations are in full swing. Bradford Cultural Volunteering Programme are recruiting more than 1,000 volunteers in the run up to the festival and creating pathways into cultural volunteering, and although it's two years 'til things really kick off, various events will be taking place throughout 2023.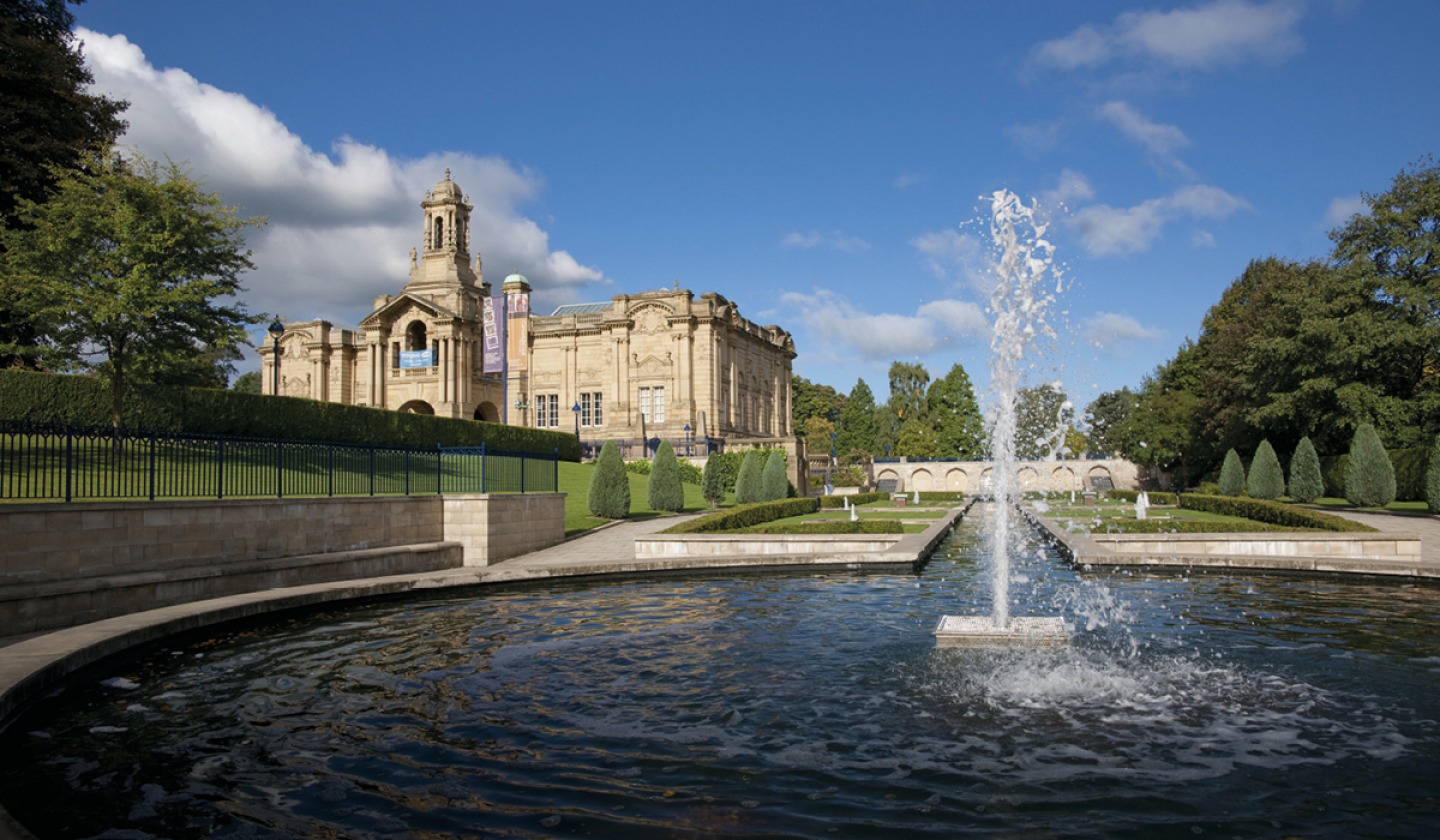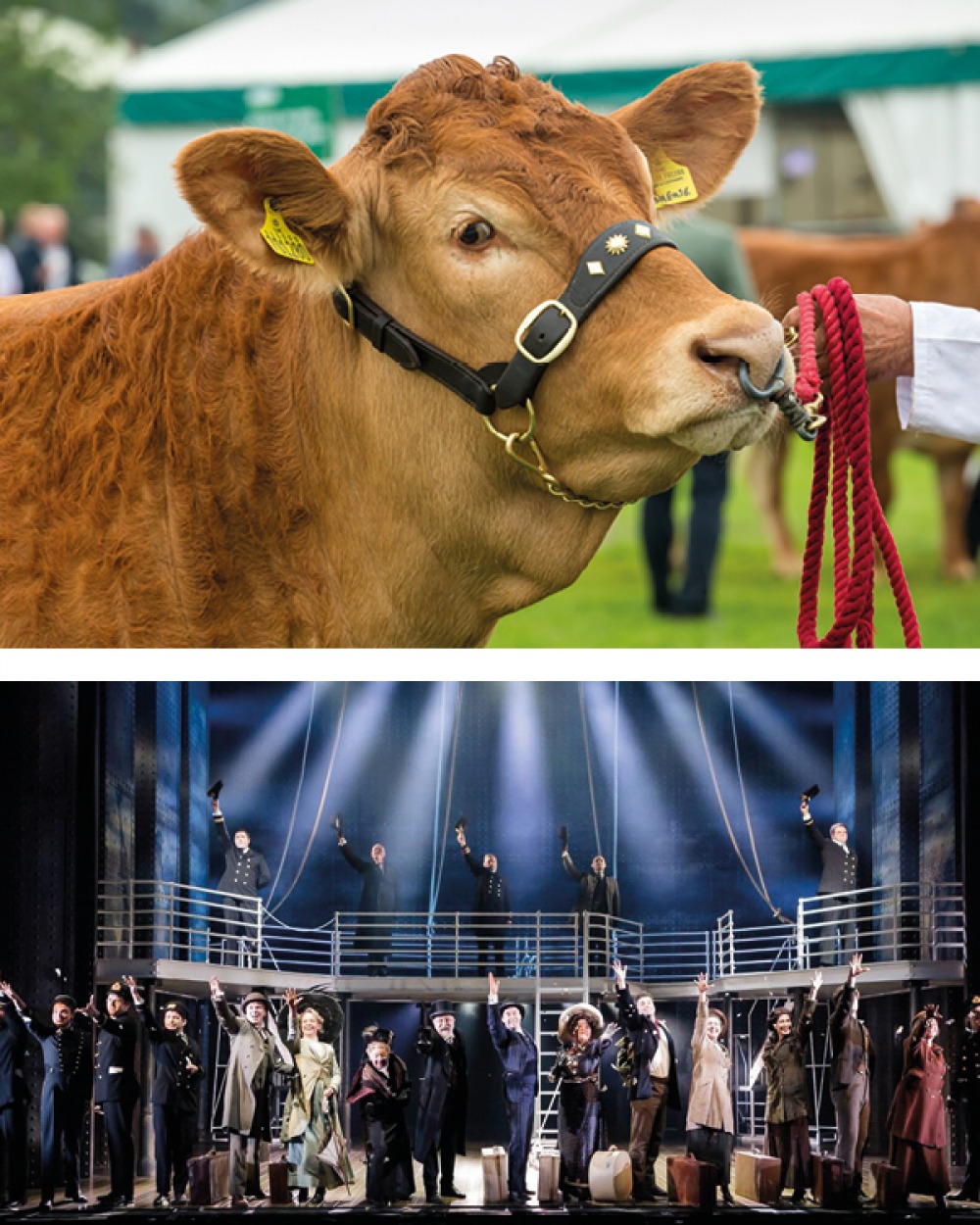 Heading to the Showground
Plans are in place for the 164th Great Yorkshire Show (which is always a must-visit event in our calendar and will take place from 11th–14th July). Each year it welcomes around 140,000 people to the 250-acre showground for a four-day show celebrating agriculture, food, farming and the countryside. Expect to see show jumping, cutting-edge machinery and farming equipment, livestock and countryside pursuits, as well as a fabulous food hall and cookery demos.
Taking Pride
York Pride raises awareness of LGBT+ issues by promoting and staging events, taking part in campaigning and commentary in the media, and providing support to other LGBT+ charities and voluntary organisations. Their summer Pride event, North Yorkshire's largest LGBT+ event which takes place within a Pride festival week, provides our main platform for this – and for 2023 (dates TBC) to go ahead successfully they need volunteers – so head to yorkpride.org.uk if you want to lend a helping hand.
Crowning the King
The Coronation of His Majesty The King will take place on 6th May at Westminster Abbey (where coronations have taken place for the last 900 years), and will be conducted by the Archbishop of Canterbury (whose task this has almost always been since the Norman Conquest in 1066). Unless decided otherwise, the Queen consort is crowned with the King, in a similar but simpler ceremony. History lesson over, this will be a day of celebration and we're sure families across Yorkshire will be joining together for this important event. We've even been granted an extra May Bank Holiday to mark the occasion. YAY!
Setting Sail
In the final hours of 14th April 1912, the RMS Titanic travelling from Southampton to New York collided with an iceberg and 'the unsinkable ship' slowly sank. It was one of the most tragic disasters of the 20th century. Based on real people aboard the ship, Titanic The Musical (coming to Hull New Theatre 29th May–3rd June) focuses on the hopes, dreams and aspirations of the passengers. The original Broadway production of the musical won five Tony Awards, including Best Musical, Best Score and Best Book, and this production celebrates the 10th anniversary of its London premiere, where it won critical acclaim.