5 Minutes With Steve Luck
We catch up with award-winning composer Steve Luck ahead of the release of his new album
In doing so, we find out more about his unique performances this winter.
Tell us a bit about yourself. How did you get into music?
I started playing the piano when I was eight, and I worked through the exam grades up to grade eight before starting a degree in music and education at what is now Oxford Brookes University (in those days it was still Oxford Polytechnic). Although my training was based on classical music, I was always interested in other genres and as a student I wrote a dissertation all about the early folk blues and the transformation of the music that occurred after the electrification of guitars and PA systems. After graduation in 1990, I became self employed as a musician and music teacher and I have worked as such for the last 31 years, teaching, playing in bands, writing and recording music. I have a teaching and recording studio in 36 Lime Street, Ouseburn. I began composing for film and television in 2005 and have worked on many different media projects over the years, winning two awards from the Royal Television Society for Professional Excellence in Music. I also work with some music libraries and as a result some of my tracks pop up regularly on TV shows around the world. A few years ago, I began writing and self-releasing modern classical solo piano music and this has now become a major part of my ongoing work.
What can you tell us about your new album?
Sojourn is a collection of intimate modern classical piano miniatures exploring themes of memory and hope. A 'sojourn' is defined as 'a temporary stay'. Drawing on hazy, indistinct, partial memories of previous sojourns as well as responses to places with a palpable sense of history, with this collection of tunes I have tried to combine a sense of poignancy and optimism. Emerging from lockdown, the album was recorded mostly in the early mornings at my home in Newcastle. The aesthetic is intimate – the recordings capture the close-up sound of the felted upright piano, including some of the mechanical noises produced by the instrument which, I hope, help draw the listener into each performance as if you are in the same quiet room.
You'll be performing tracks from the album, underground, in the dark, inside the Victoria Tunnel in the Ouseburn. Tell us more…
The Victoria Tunnel is an amazing venue for a concert. It's steeped in history and provides a wonderful atmospheric setting for live music. It was originally built to transport coal from one end of the city down to the river and during the war it was used as a bomb shelter, so when you go inside there is a palpable sense of history. I am playing four concerts inside there over the weekend of 18th and 19th December 2021. The acoustics are amazing – come along and sit in (almost) complete darkness, 60 feet underground and listen to a bit of relaxing solo piano music.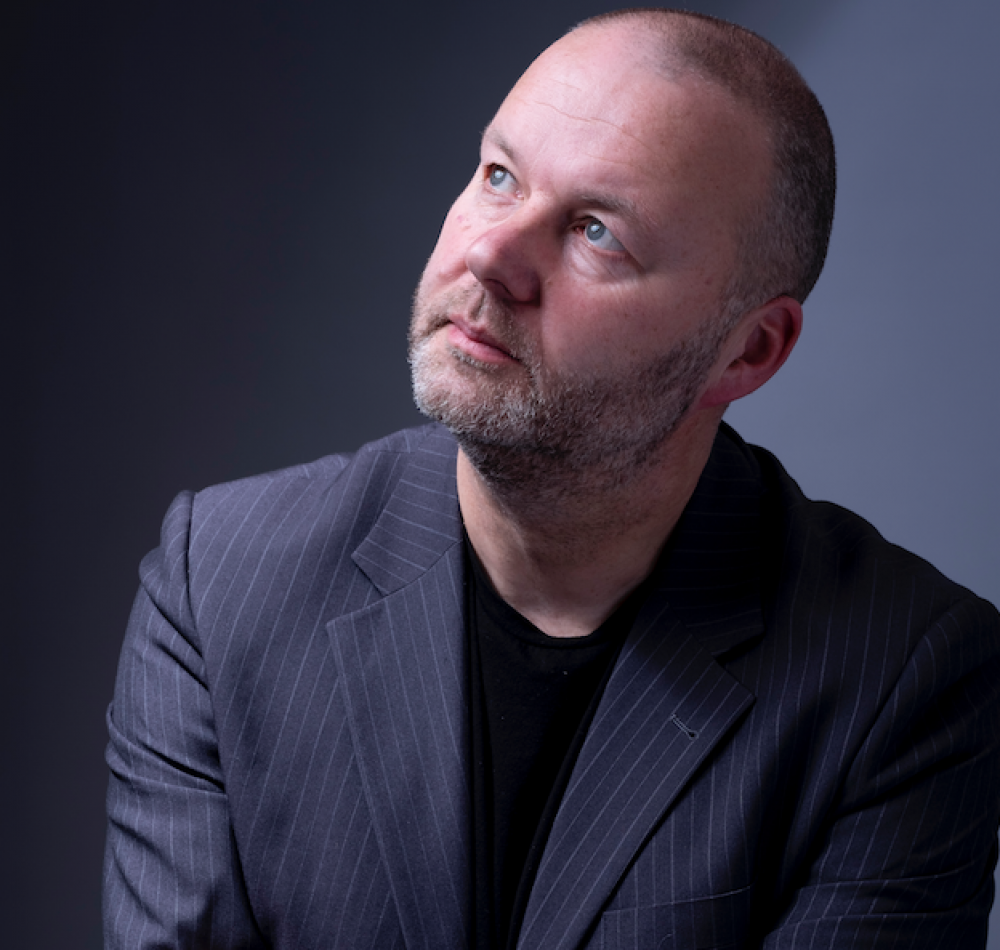 Someone you'd love to collaborate with…
Our brilliant regional orchestra – the Northern Sinfonia.
What do you love most about the North East?
I love getting out and about around Northumberland in the amazing countryside and along the coastline. I also like the fact that not a lot of people know how beautiful it is, so its still relatively quiet.
What do you think of the North East music scene?
I think it's small but perfectly formed – full of creative, generous, highly skilled, dedicated, entrepreneurial musicians, venues, promoters and labels, and the music scene (as well as the arts in general) deserves more support from the government than it currently gets.
Could you highlight any of your favourite Northern venues?
One venue that stands out for me is Gosforth Civic Theatre. I put on a series of concerts called Atmospherica and despite being under pressure because of the pandemic, the theatre has always been very supportive of the series and accommodating and creative in their approach to helping make things possible and generally just going about things the right way. They program a fantastic variety of events and are a great example of an inclusive, community venue that benefits a wide range of people.
Hopes for the future?
That the North East music and arts scene continues to flourish despite the pandemic and lack of support – provoking thoughts, expressing emotions, entertaining and inspiring people to achieve great things.
Keep up to date with Steve's music at steveluck.com.