All the Inspiration You Need to Create a Gorgeous Garden
Whether you're looking for a English country garden or a bust of Mediterranean colour, whatever your style, we've got all the inspo you need to create a gorgeous garden living space.
IN AN ENGLISH COUNTRY GARDEN
In a traditional English garden, you can't go wrong with a classic look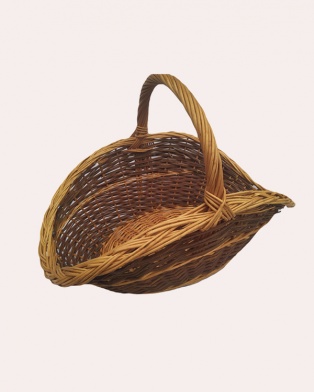 Wicker Garden Trug
Store blankets, wood for the fire pit or simply use for picking up fruit, vegetables or flowers. This wicker trug is ideal for any garden.
The Range, branches regionwide
£28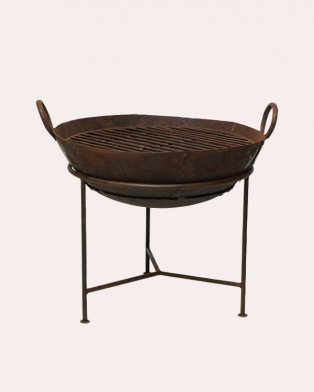 Reclaimed Iron Kadai Firepit
This reclaimed iron Kadai firepit comes with a grill so you can cook on it, or simply remove the grill and use it as a fire bowl.
Nkuku, stockists regionwide
£297.50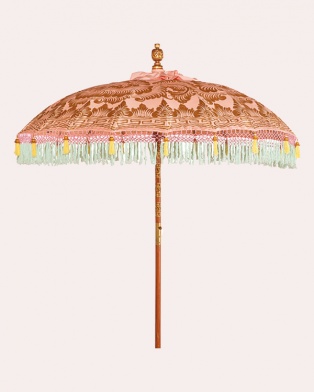 Rosanna Round Bamboo Parasol
Shade yourself from the sun in style with this beautiful bamboo parasol.
eastlondonparasols.com
£399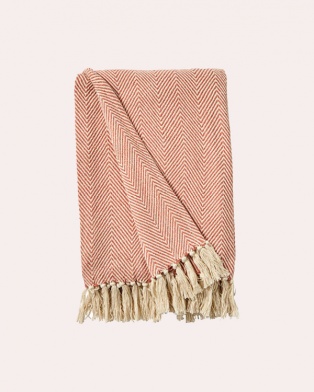 Jenson Herringbone Throw
Stay out once the sun has gone down and keep warm with this stylish herringbone throw.
Dunelm, branches regionwide
£12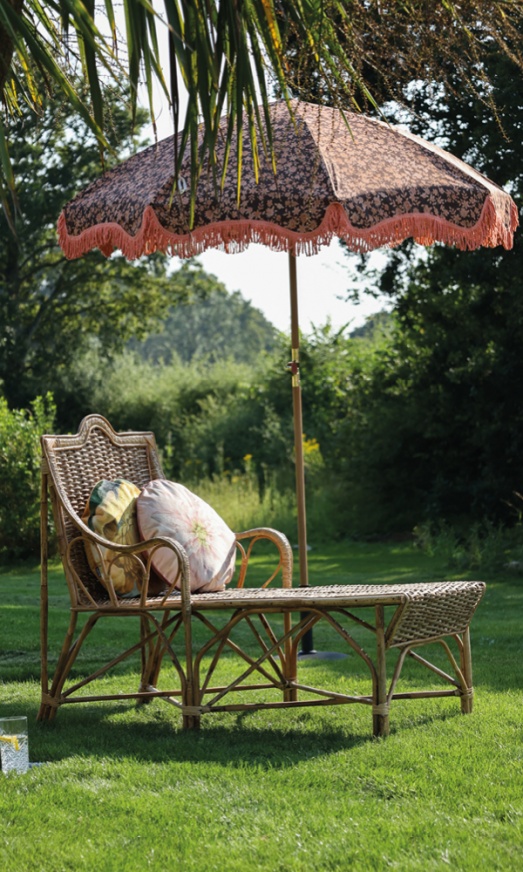 Cane Seated Sun Longer
A classic cane lounger, plus a fringed floral parasol, create a dreamy spot for lazy afternoons.
rockettstgeorge.co.uk
£530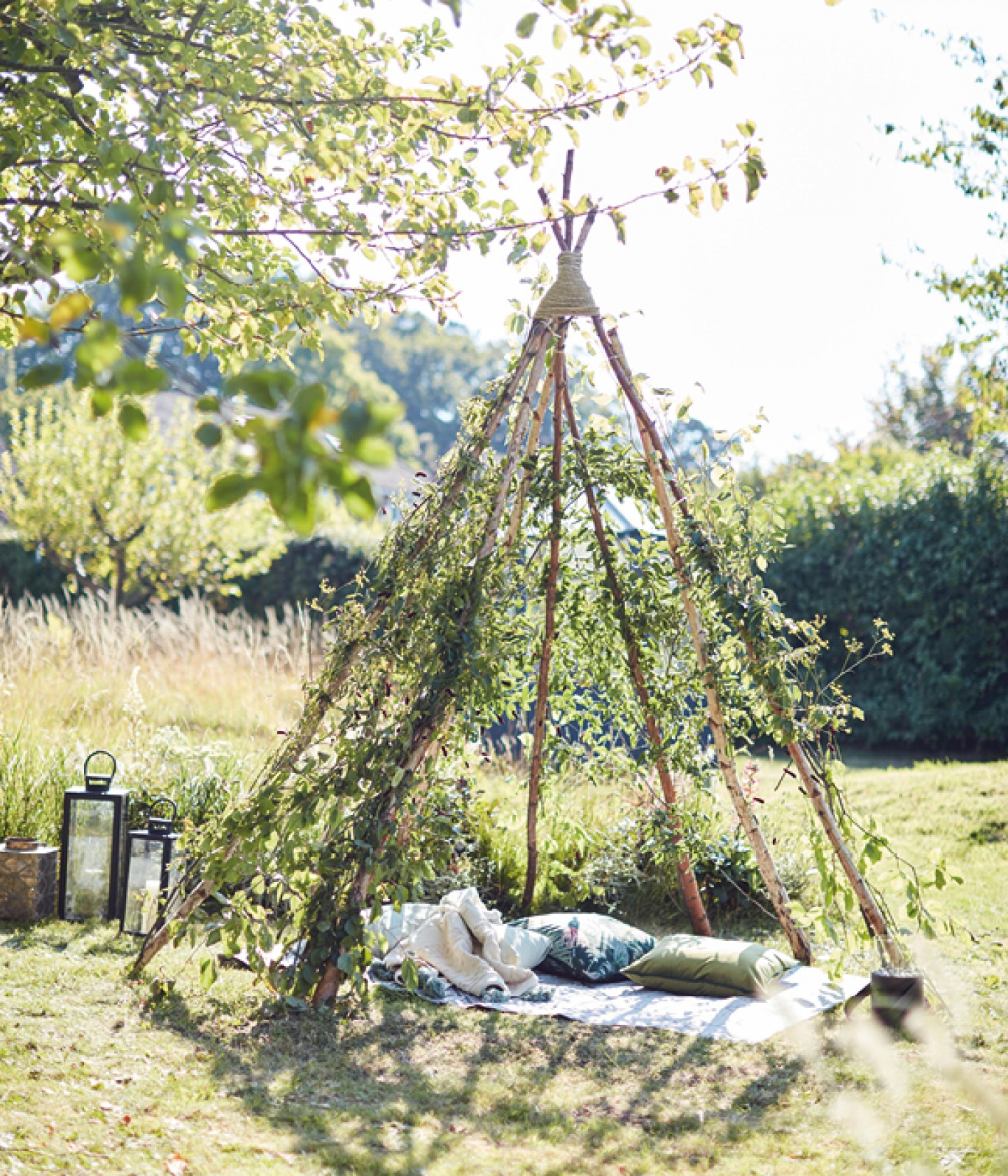 DIY Shelter
A simple homemade shelter, entwined with ivy and filled with cushions and throws, is the ultimate children's den.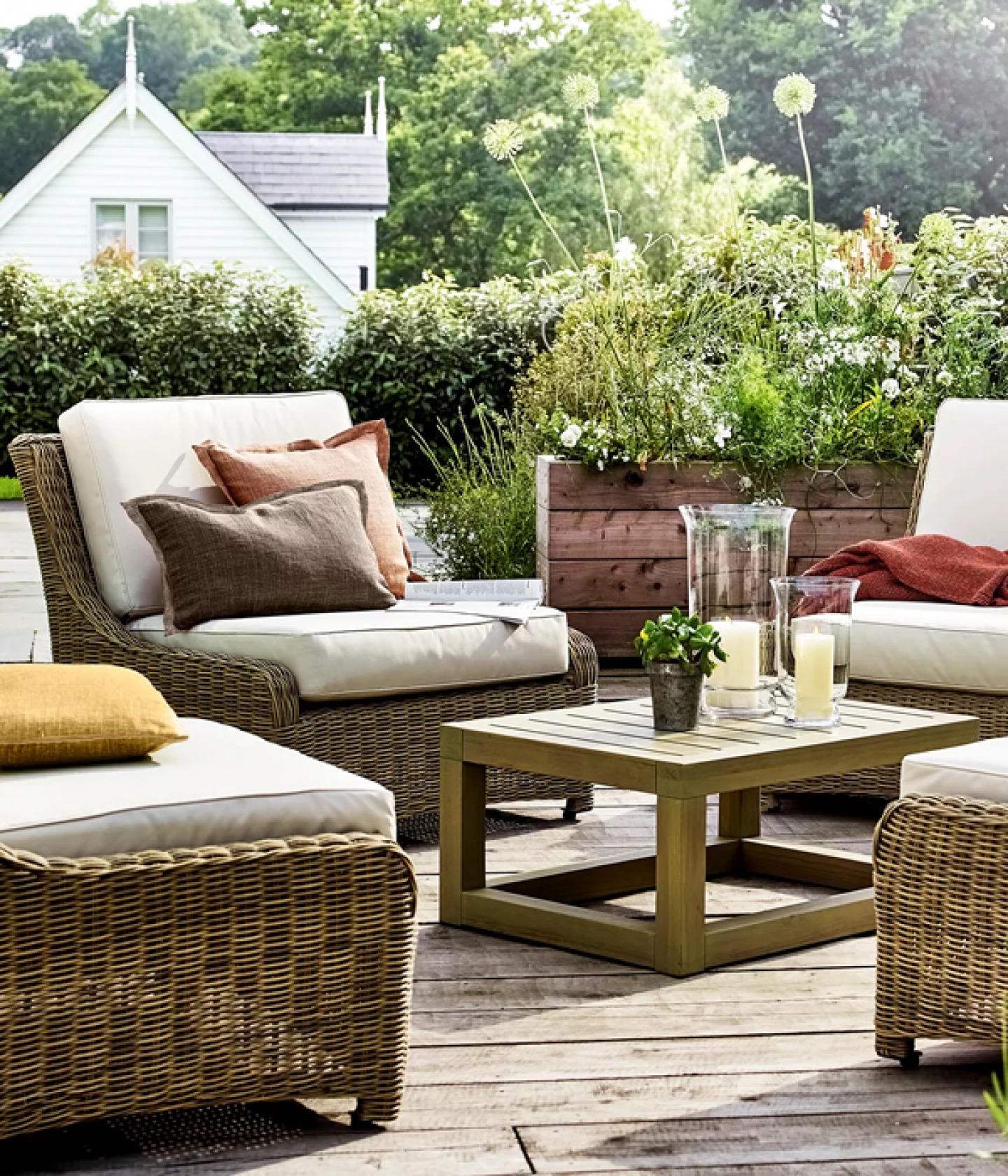 Hayburn Wicker Furniture Collection
This collection of comfy all-weather wicker furniture includes a love seat and large sofa and works well outside, but looks just as good in a garden room or conservatory.
Neptune at Bridgewater Interiors, Gateshead and Wylam
Embrace clean lines and get a flavour of the Med at home with vibrant blue and orange
The Helsinki Collection
The Helsinki collection is defined by chic, rope-effect rattan.
Next, branches regionwide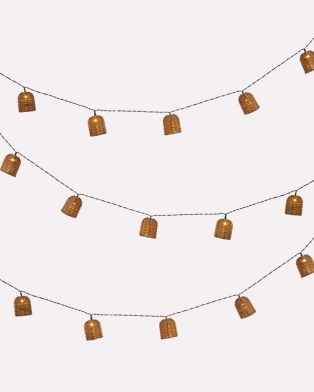 Solar Rattan Fairy Lights
Outdoor lights are a great way to add some warmth to your garden, these solar rattan fairy lights are the perfect addition for some Mediterranean magic.
lights4fun.co.uk
£19.99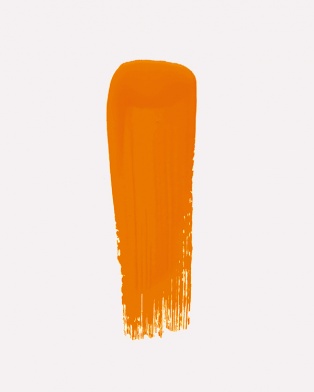 Terracotta Masonry Paint
Go bright and bold for the perfect Mediterranean feel with this vibrant Terracotta masonry paint.
Johnstone's at Decorating Centre Online, Bishop Auckland
£41.99 per five litres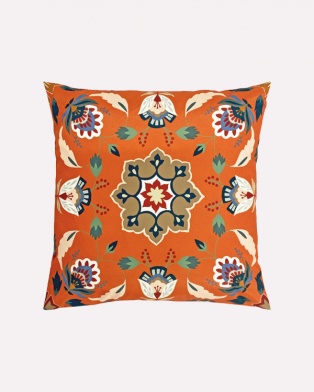 Folk Flora Outdoor Cushion
Don't overlook the finishing touches. Add some impact with this bold print cushion.
furn.com
££14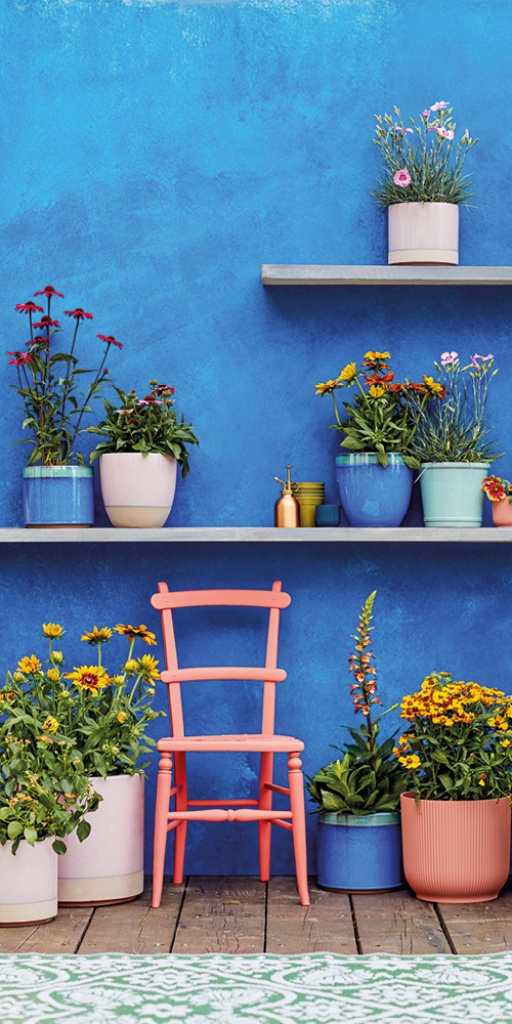 Transformation
Painting a plain wall a vibrant blue (or perhaps orange) can transform a previously underwhelming space. Planted pots finish the look.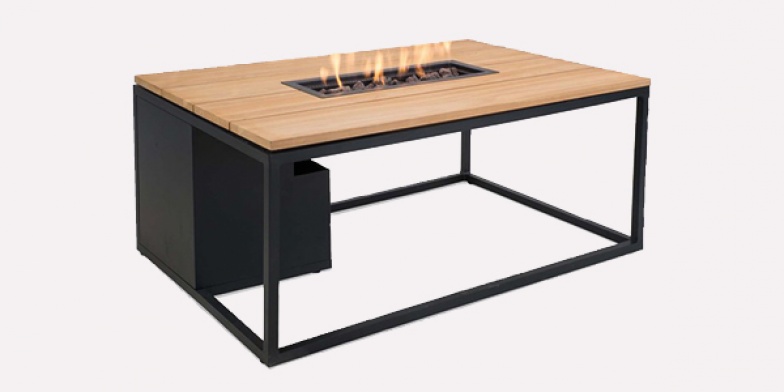 Cosiloft Fire Pit Coffee Table
A modern firepit should be at the heart of your garden living space try this Cosiloft 120 black and teak fire pit coffee table.
Fire & Co, South Shields fireandco.co.uk
£1,349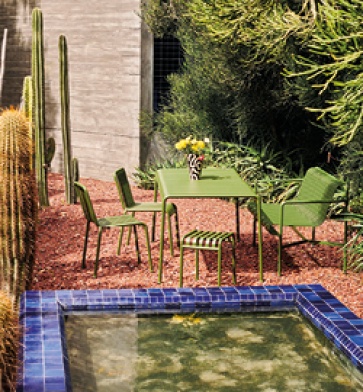 Pallisade Collection
Hay's Pallisade collection features a graphic, linear design – we love.
Hay at nest.co.uk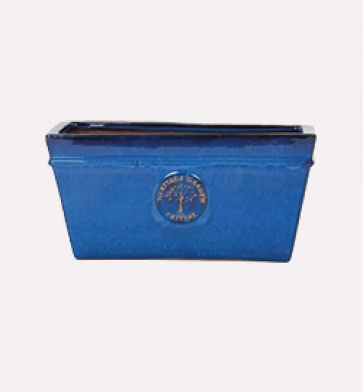 Blue Trough
Add a pop of colour with some vivid pots for your plants.
Cowell's Garden Centre, Woolsington
£19.99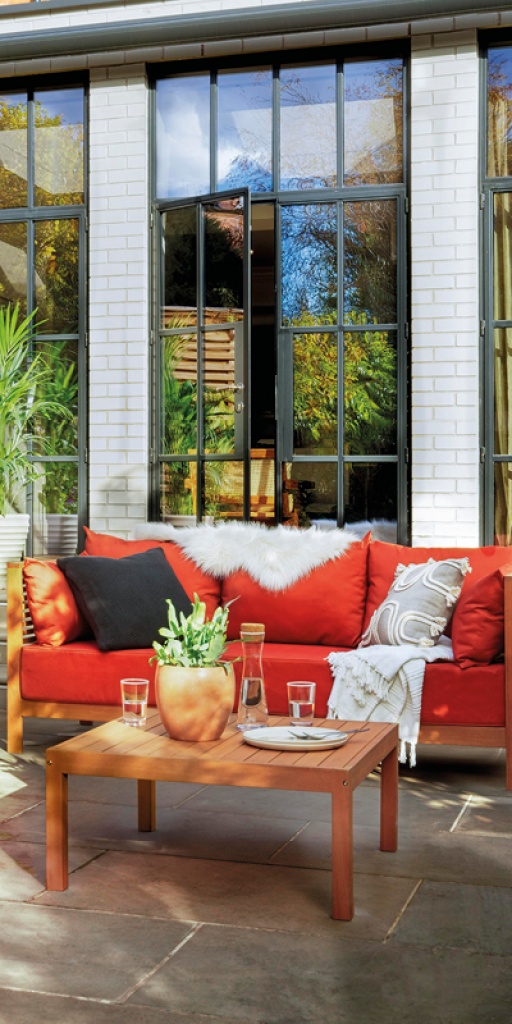 Finishing Touches
Bold cushions transform plain furniture, adding a pop of colour to your garden too.
Habitat at Sainsbury's, Heaton